Learn how to draw a Gnome with this easy step by step tutorial, and then place him in a fun garden setting.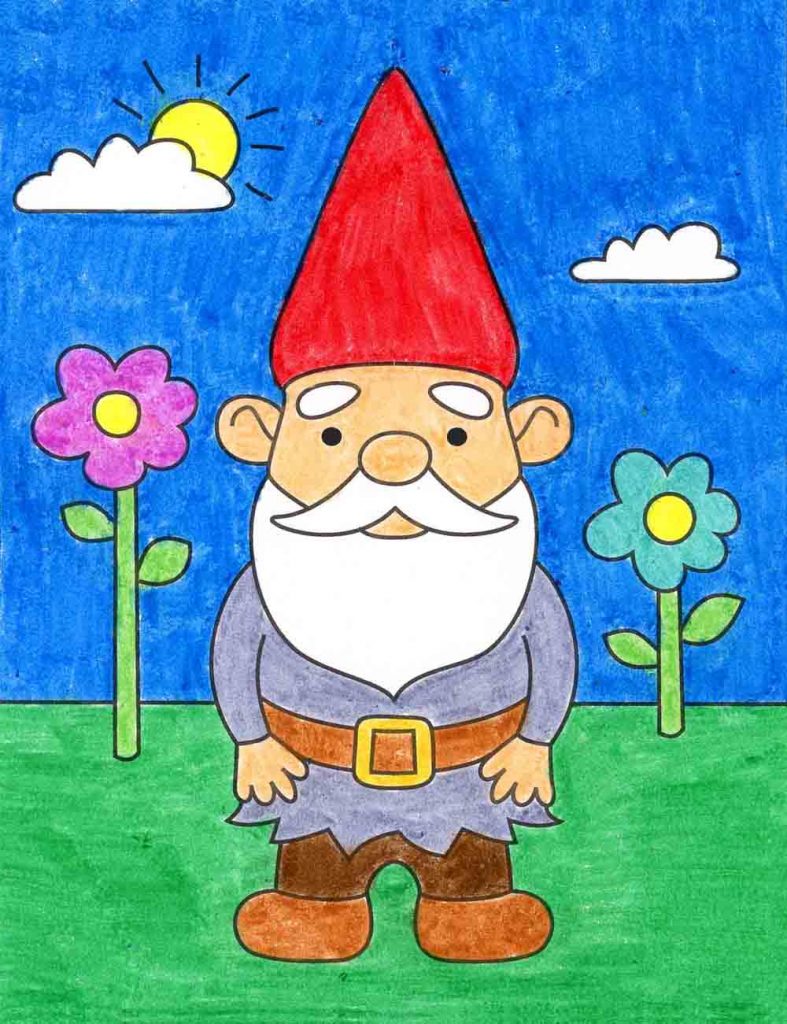 Traditionally, a gnome is a small supernatural spirit which lives on earth, and have been mentioned in children's fairy tales since the 19th century.
Today, people often keep an ornamental gnome or two in their garden. They are often quite chubby in appearance, have large colorful hat and long beard. These figurines were first popularized in Germany, then brought to England in the late 19th century.
This gnome tutorial shares an easy way to draw this little guy, cute clothes and all. The shapes for the body and flowers are pretty simple, making it a doable project for even young elementary students.
Use Button below to Download a PDF Tutorial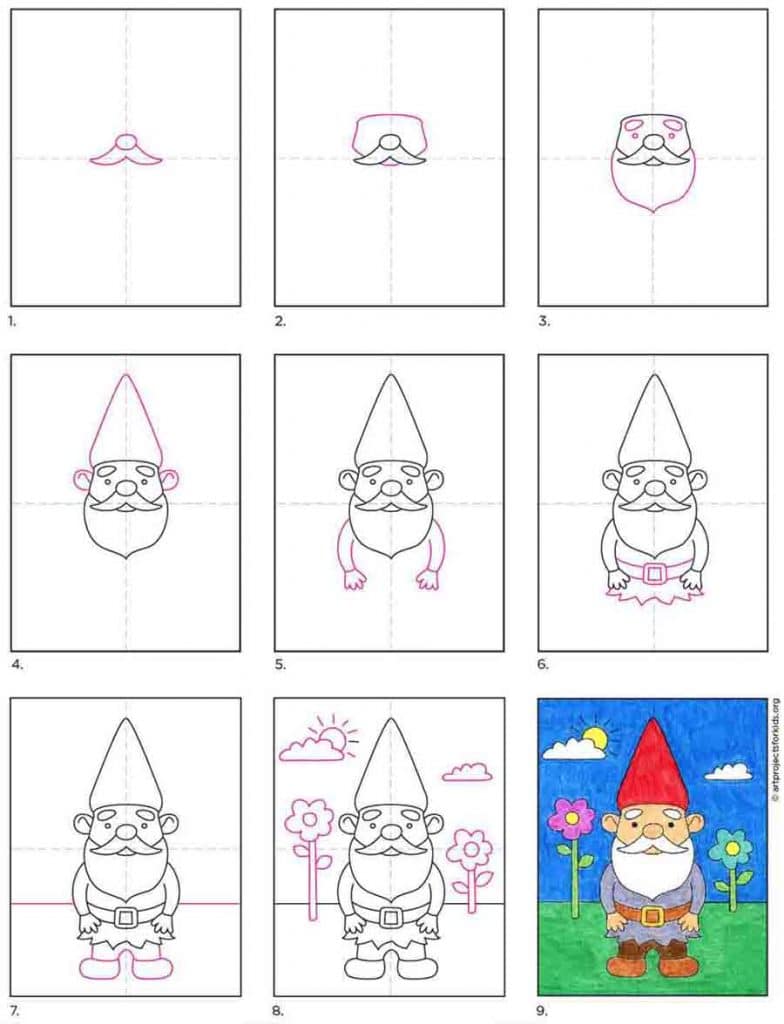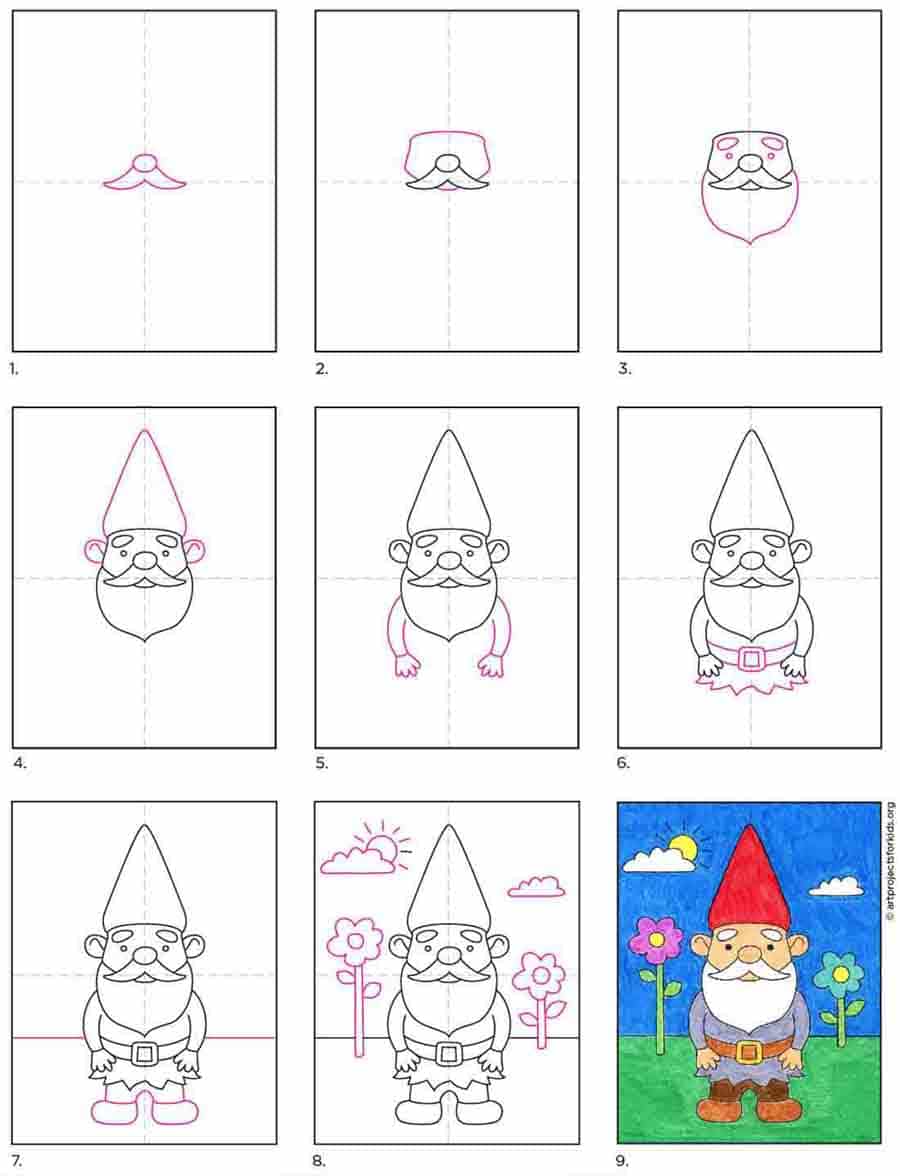 How to Draw a Gnome Materials
Step by Step Directions for How to Draw a Gnome
Time needed: 35 minutes.
How to Draw a Gnome
Draw a nose and mustache.

Draw the face around it.

Add eyes, brow and beard.

Draw two ears and add a hat.

Draw two arms.

Add a belt and shirt edge.

Draw two legs and horizon line.

Finish with flowers and sky.

Trace with marker and color.Draw
More Fairytale Drawing Projects