Easy How to Draw Max from the Grinch Tutorial Video and Max Coloring Page
Below you'll find an easy step-by-step tutorial for how to draw Max from the Grinch and a Max Coloring Page. He's kind of the unsung hero from "The Grinch" movie, so it's fun to include him in Grinch drawings too!
Max the Dog from the Grinch Movie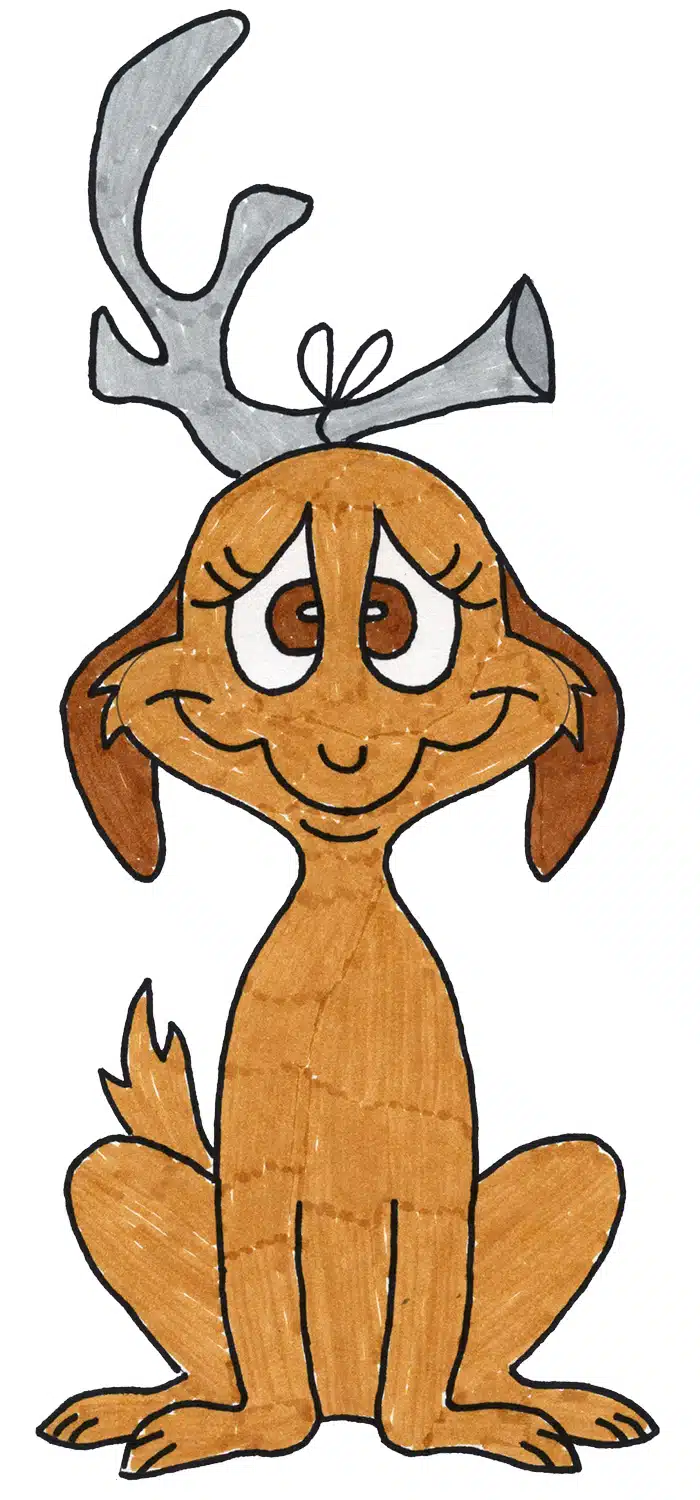 Draw Max Tutorial Video
Max Drawing from The Grinch
Max is the dog and companion of the Grinch, and has long been admired for his efforts shown in "The Grinch" movie. His task was to pull a very heavy sleigh up a hill, and he seemed to give it his all, that's for sure.

This tutorial shows how to draw Max with an antler tied to his head. It was his master's idea for making him look like one of Santa's reindeer. It's a fun detail to add, and tells the story of who he is to anyone familiar with the movie.

Max's body is simple and symmetrical, and the face has some very easy cartoon-like eyes. Now students that draw the Grinch will be able to add his little dog by his side too!

Use the Button below to download a PDF Tutorial
Max from the Grinch Coloring Page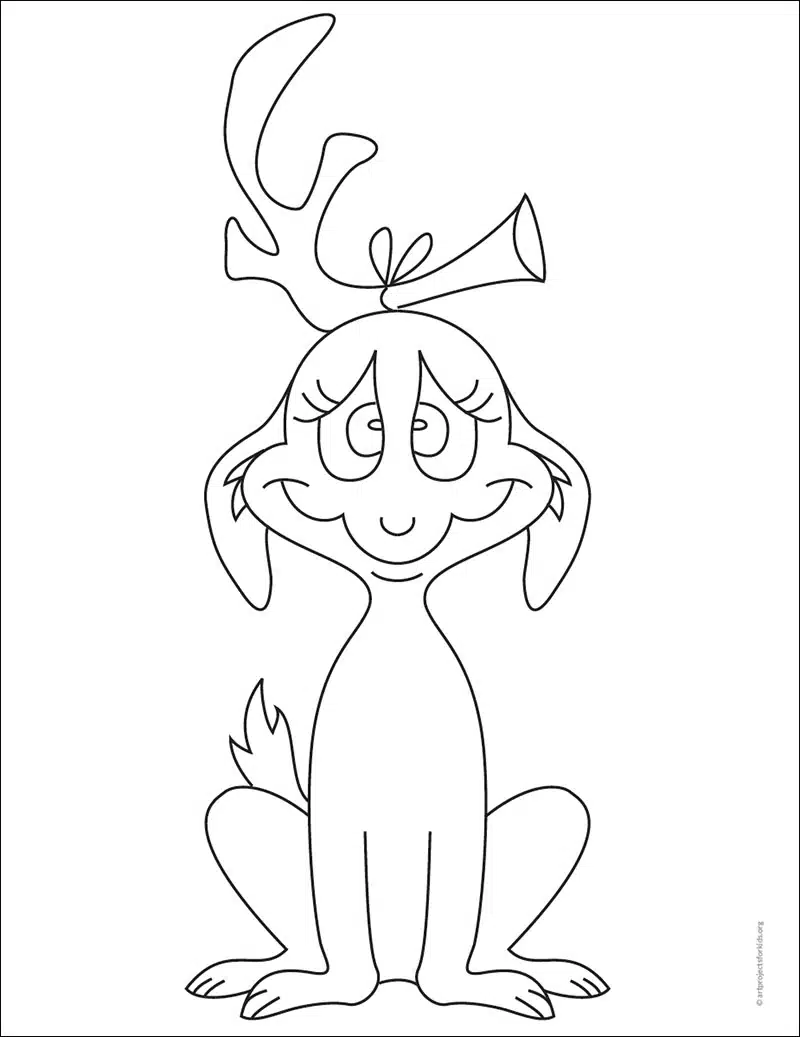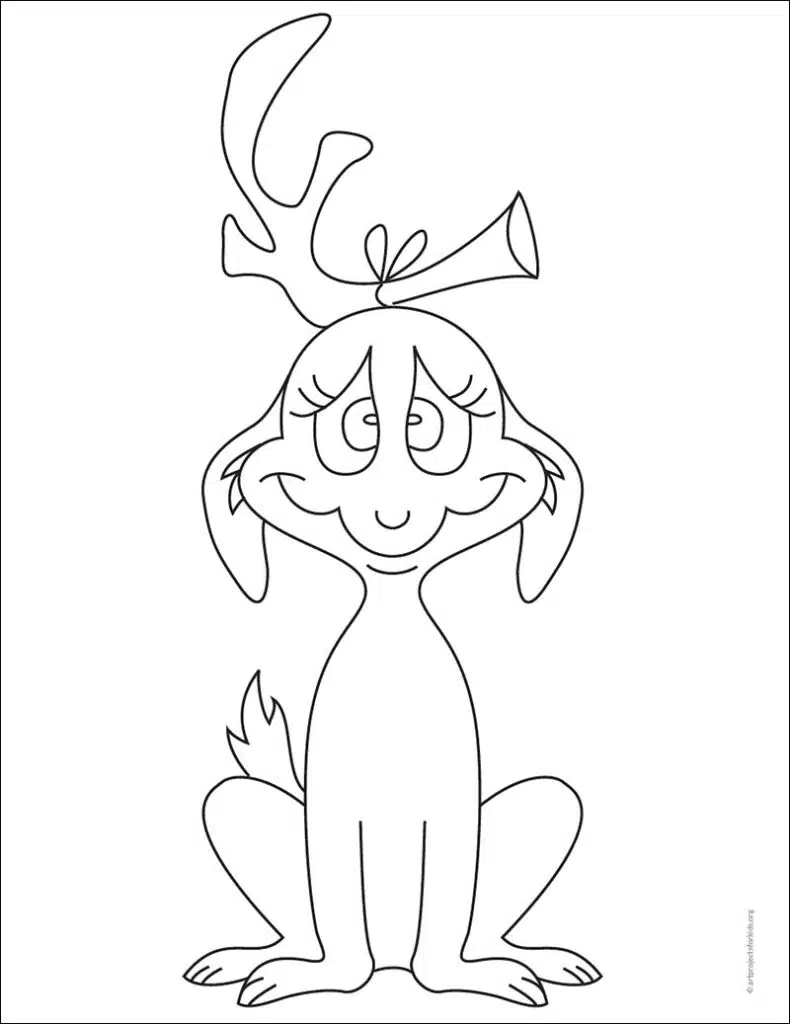 Materials for a Max from the Grinch drawing
Step by Step Directions for a Max from the Grinch Drawing
Time needed: 45 minutes
Draw Max from the Grinch Step by Step
Start with a symmetrical head shape.

Add the cartoon eyes inside.

Draw the mouth, nose and the lip line.

Add fur on the cheeks and then two long ears.

Draw the shoulders and the front legs.

Add the two back leg shapes.

Draw a small tail behind the back leg.

Finish with an antler tied to his head, just like in the movie.

Trace with a marker and color.
More Fun Christmas Drawing Projects