A US Capitol building drawing is quite a study of symmetry. This tutorial has some simplification to help older students see all those lovely details.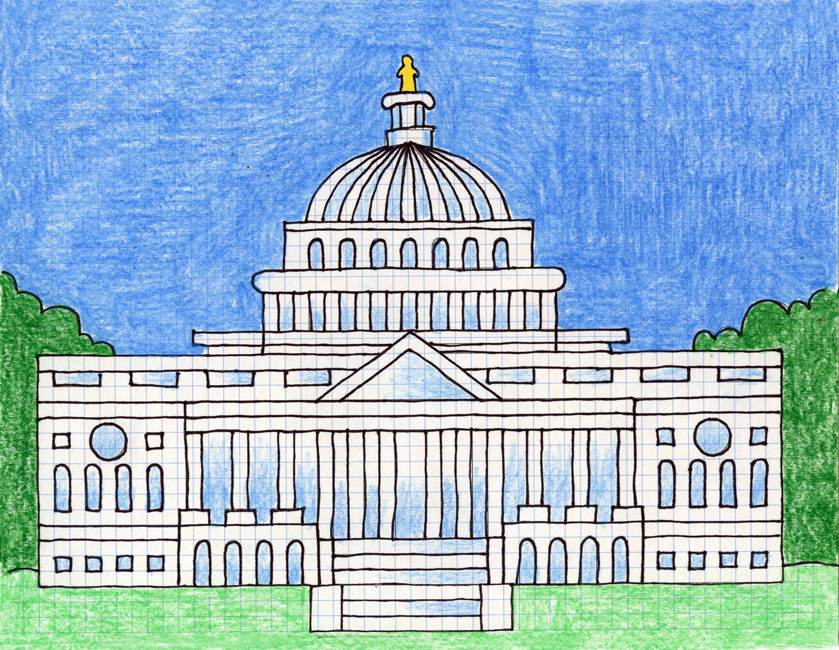 The Capital Building is one of the most iconic pieces of architecture in American history. It has housed the meeting chambers of the House of Representatives and the Senate for two centuries. I've made a tutorial that includes graph paper to help students align all of its beautiful features.
Fully opened in 1800, the Capital Building also houses some art reflecting great moments in early American history. The rotunda within the building hosts many paintings and sculptures. The top of the dome itself has a beautiful mural with George Washington himself looking down upon visitors.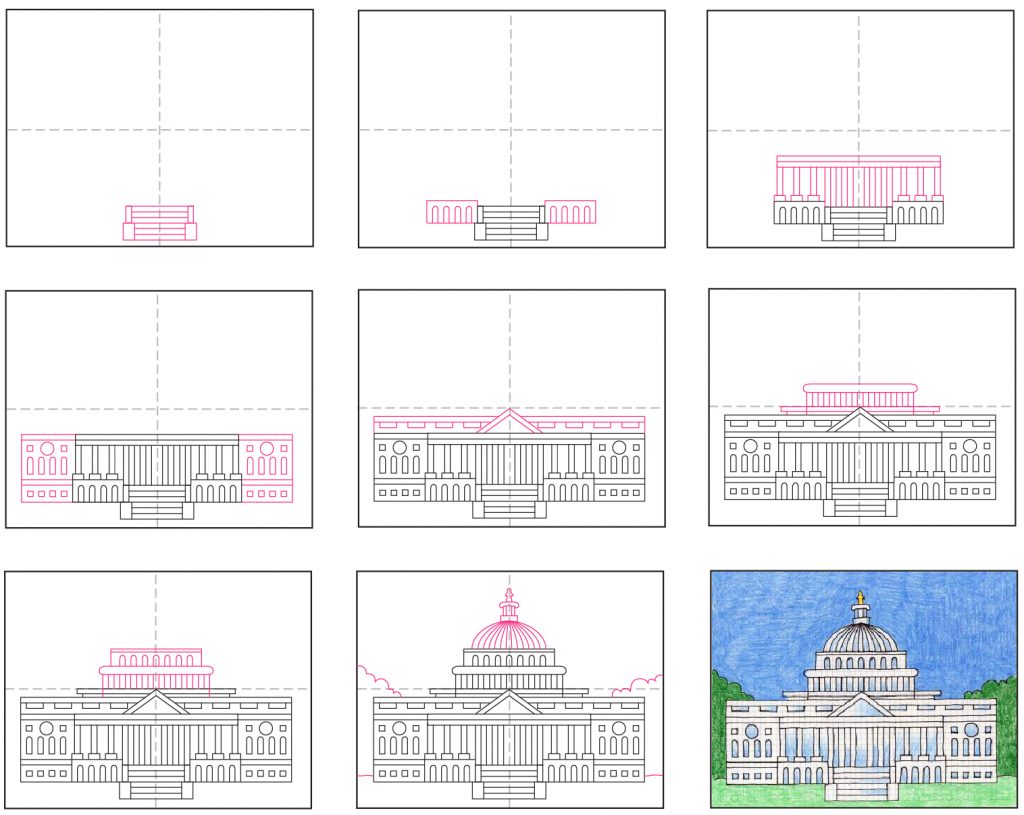 MATERIALS
Printer (to print graph paper found in tutorial)
Drawing paper
Black marker
Pencil crayons
DIRECTIONS
Time needed: 1 hour.
How to Draw the US Capitol
Print grid paper and find center lines. Draw center steps.

Add side arched walls.

Add layer of pillars and columns.

Draw outermost wings of building.

Add center triangle and lower roof.

Draw the upper roof and rotunda.

Add middle layer of rotunda.

Finish top rotunda. Add landscaping.

Trace with a marker and color.