How to draw the White House, if you happen to be studying American symbols. I've simplified it to help students draw all its many columns and windows.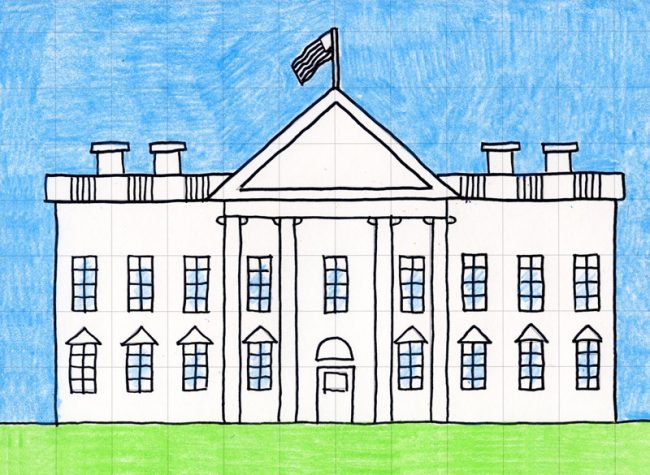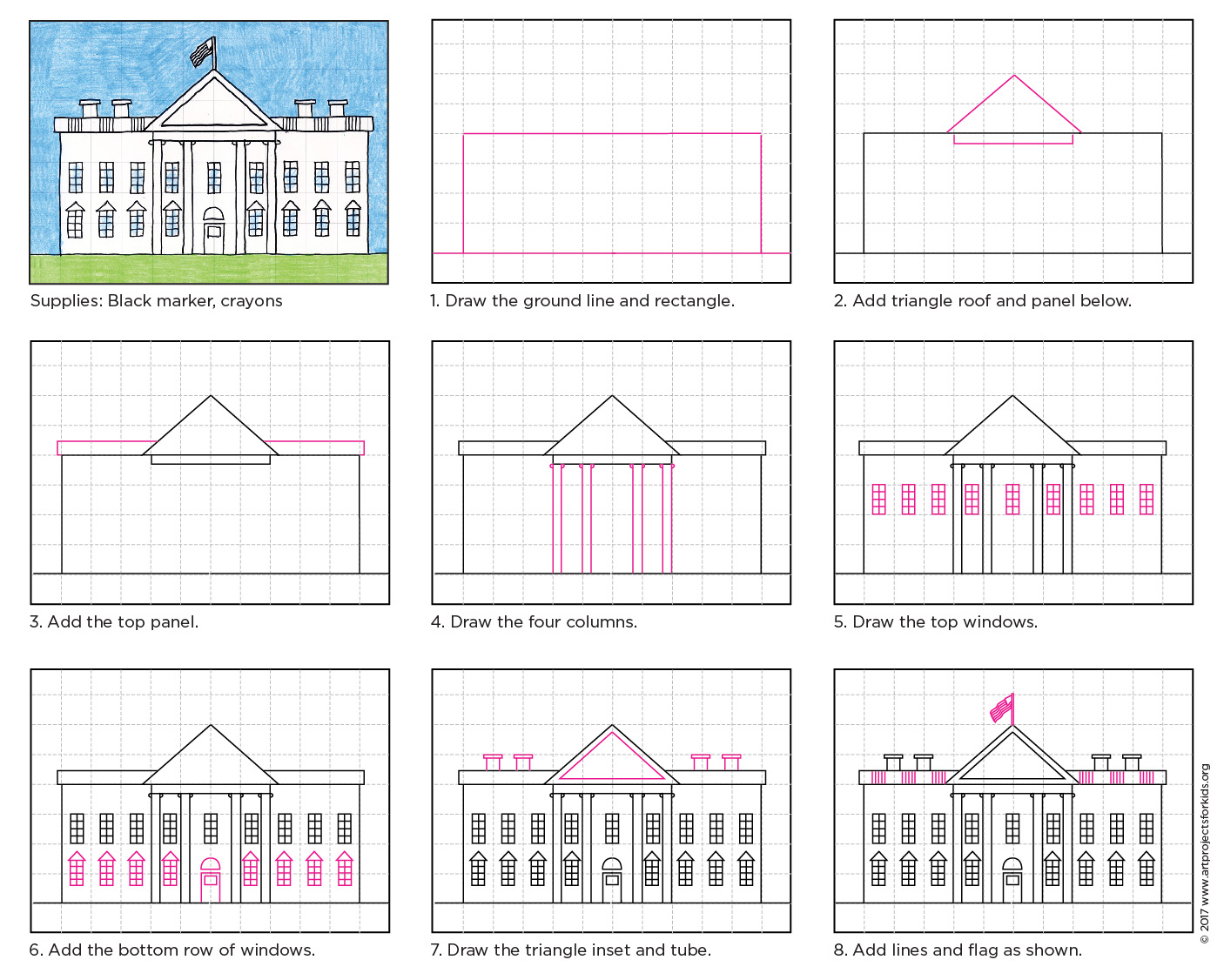 The goal is to have a recognizable building, without frustrated students.
I've found that there's nothing like some grid paper to help students draw buildings, so my download tutorial has an extra page with one already sized for you. It also adds some math to the lesson as they can count out boxes to make their building as symmetrical as possible.
LIKE THIS DRAWING PROJECT?
There are more fun and easy drawing tutorials like this one, in my DRAW WORLD LANDMARKS ebook in my PDF Shop.
It covers twenty five landmarks from all over the world. Each project includes a finished color sample, full size line drawing, step-by-step tutorial, and a grid paper template.
Just click on the binder or HERE to learn more.
MATERIALS
Cardstock or drawing paper, 8.5″ x 11″
Black marker
Pencil crayons
DIRECTIONS
PREP: Print and/or copy 1″ grid on paper for each student.
Students use the tutorial to draw the White House. If helpful, include a full size drawing (page 3 from the PDF).
The drawing is traced with a black marker.
The art is colored with pencil crayons.
Save
Save