Easy How to Draw an Alpaca Tutorial and Alpaca Coloring Page
Learn how to draw an Alpaca with this easy tutorial. You can add a fancy blanket and and bell for some extra color.
Alpaca Drawing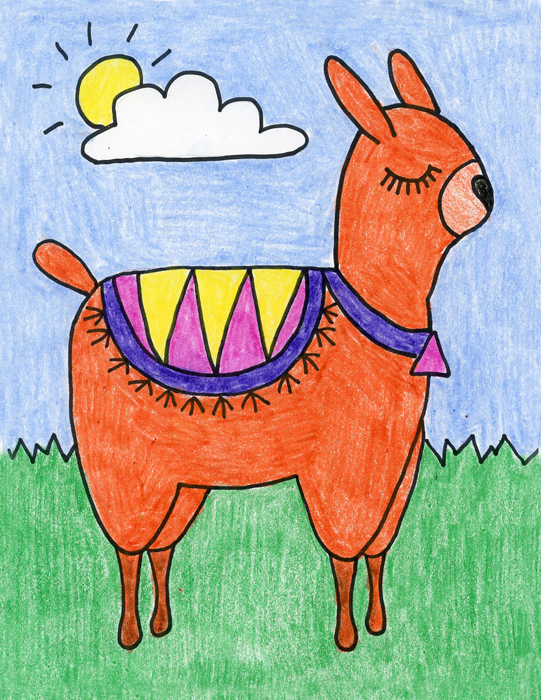 Did you know that there are no wild alpacas? Every alpaca belongs to a farmer, who raises them so that their wool can be made into clothing. Many are kept in herds in South American countries, usually high up in the Andes Mountains.
These animals are fun to draw as their body is not particularly complicated to draw, and the face with the extra long eyelashes always a cute touch. Add the fact that they have humans taking care of them, adding blankets and bells and so on, and you have the makings of a really cute drawing.
To take things up a notch, students could learn more about their habitat and perhaps draw customize the background a bit more. There's nothing like drawing the surroundings of an animal to remember more about them, and where they come from.
Pin me to your Pinterest Board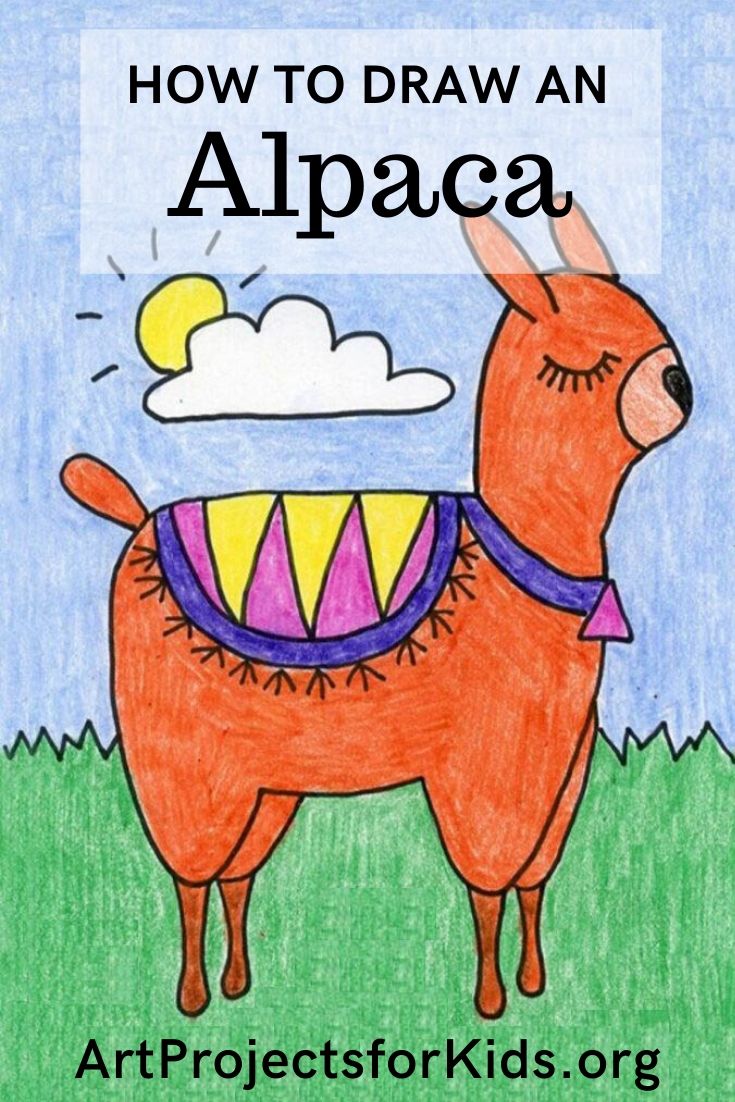 Use the Button below to Download a PDF Tutorial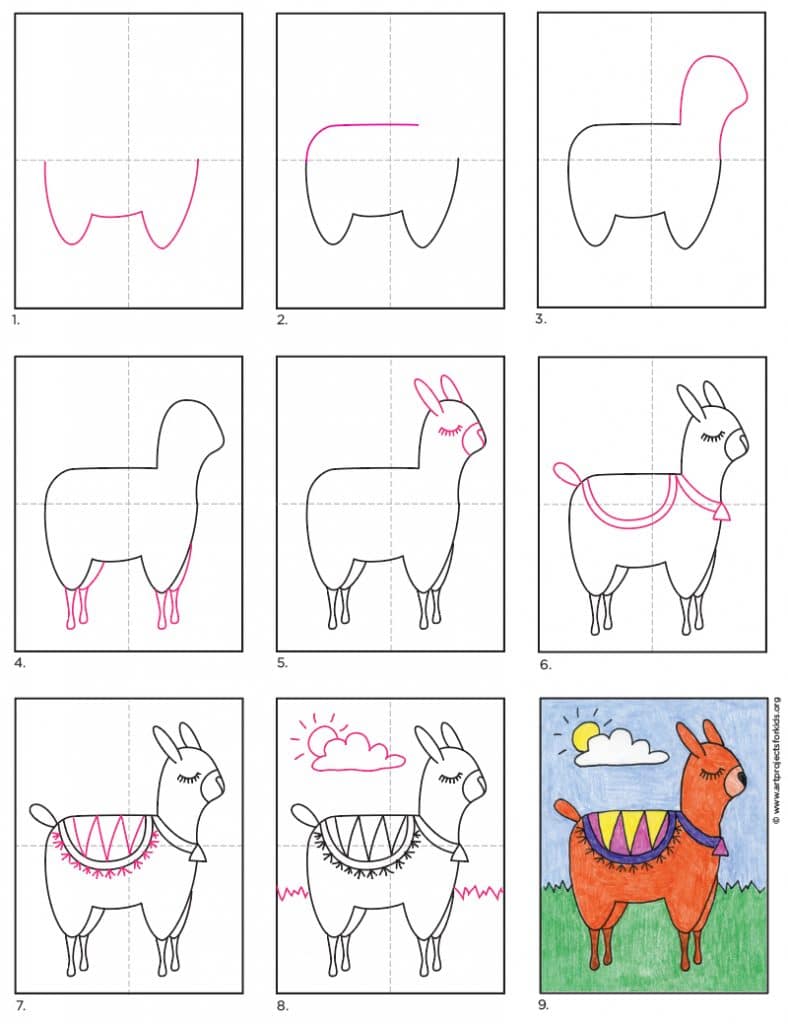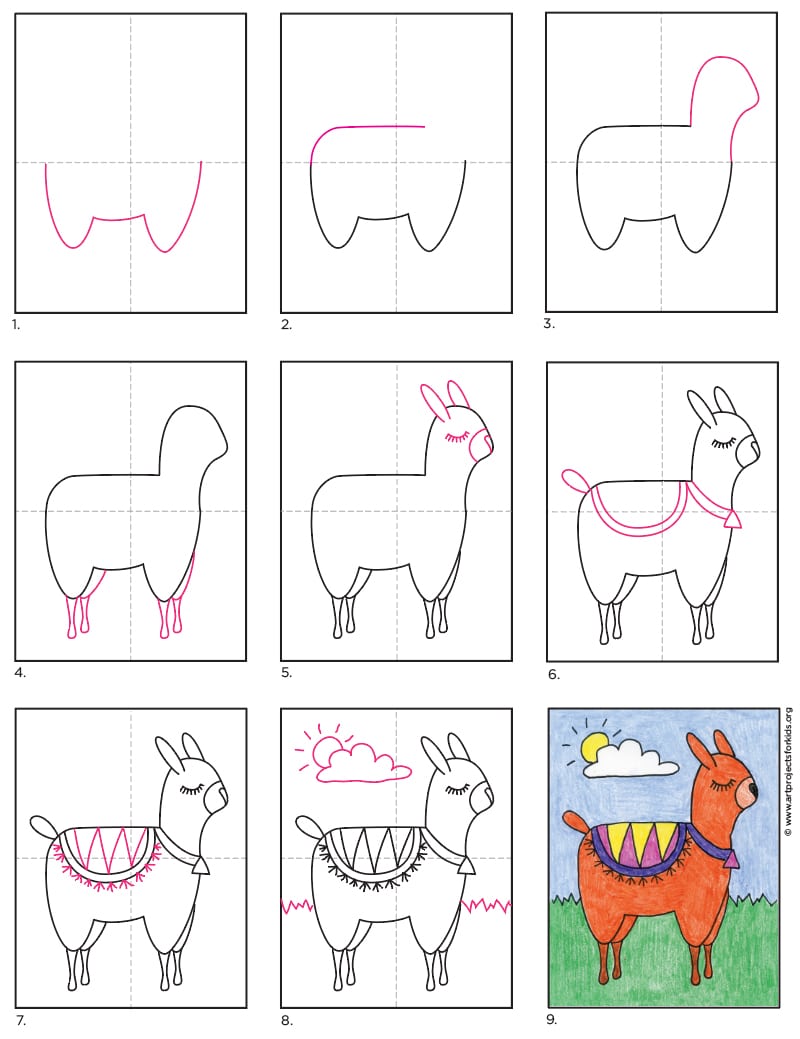 Alpaca Coloring Page
Materials for How to Draw an Alpaca
Directions for How to Draw an Alpaca
Time needed: 1 hour.
How to Draw an Alpaca
Make guidelines. Start lower body.

Continue top of back.

Add head shape.

Add back legs and feet.

Draw ears and face.

Add a tail, blanket and bell.

Decorate the blanket.

Add a horizon and sky.

Trace with a marker and color.