Learn how to draw Candy with this easy step by step tutorial. Those colors and shapes will look SO familiar to most kids.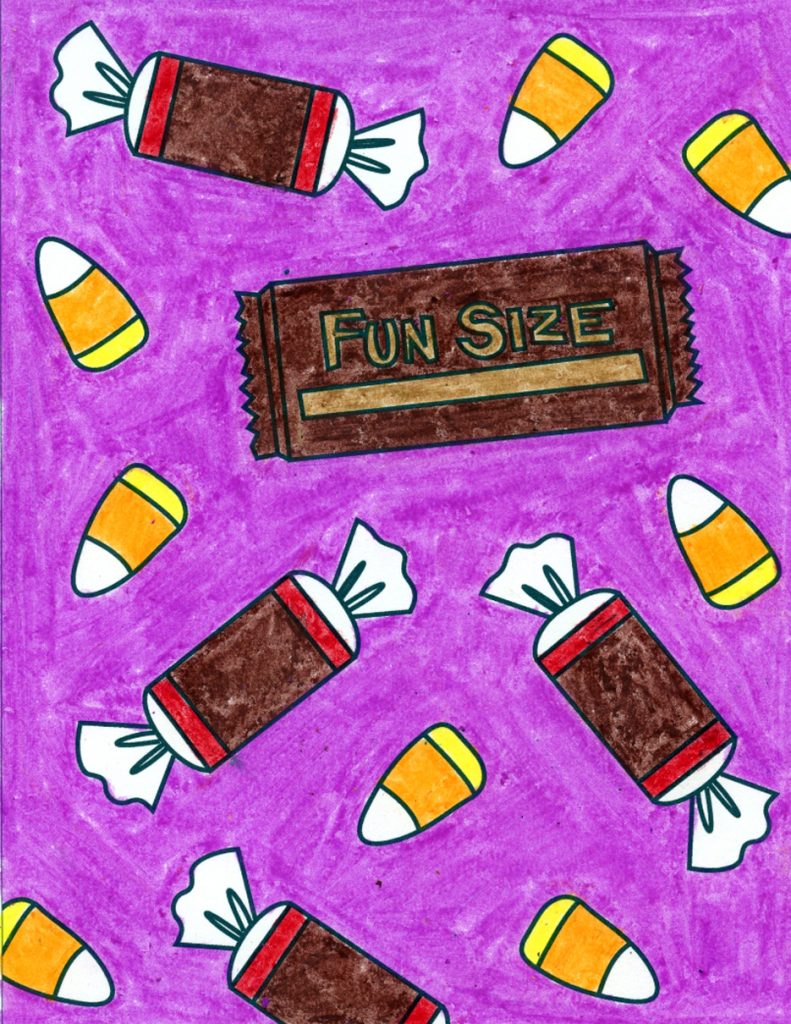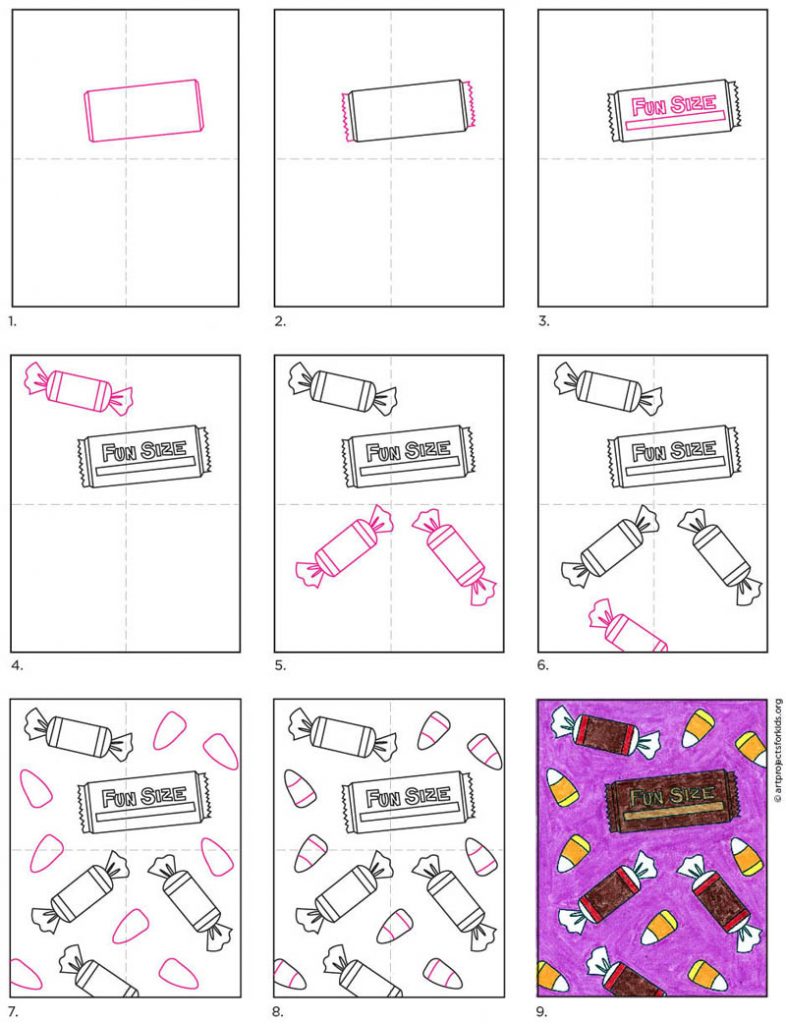 Now I'm guessing that children might enjoy drawing candy from real life (as in hoping they get to eat it when they are done), but here's another option. Use this tutorial to show how to turn flat shapes into forms, without the distraction of having the real thing in front of them.
This project covers three candies that are popular for Halloween, including the classic candy corn. If the shapes seem kind of easy for students to draw, challenge them to add some shadows, either by darkening the color underneath them, or adding a bit of gray to the white areas.
Finishing off with a bright contrasting color for the background will really make things pop!
MATERIALS
Drawing paper
Black markers
Crayons
DIRECTIONS
Time needed: 30 minutes.
How to Draw Candy
Draw a rectangle with sides.

Add zig zag ends on b0th.

Write the candy words inside.

Draw one Tootsie Roll shape.

Add more Tootsie Roll shapes below the others.

Draw a final roll going off the paper.

Space out the candy corn shapes.

Add the two lines inside each kernel of corn.

Trace the lines with a marker and color with crayons.