Learn how to draw the Grinch and his very mischievous smile with this easy step-by-step tutorial.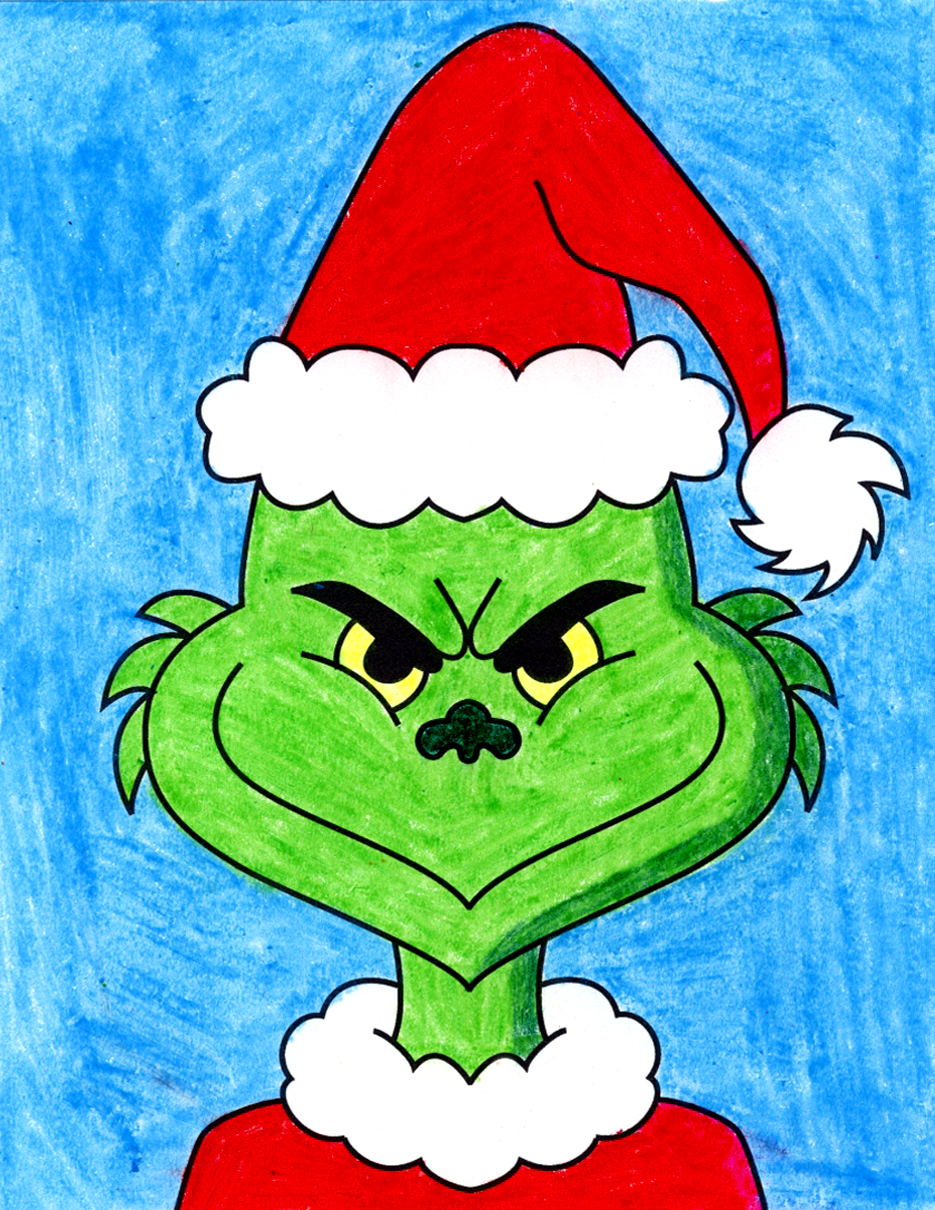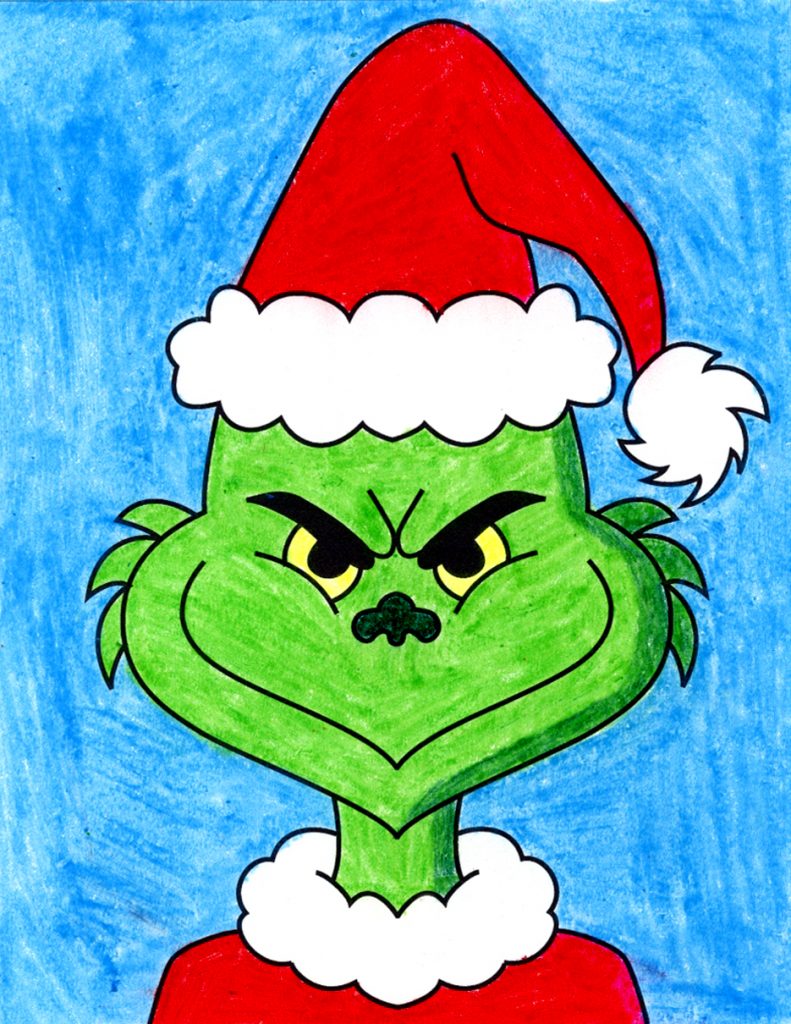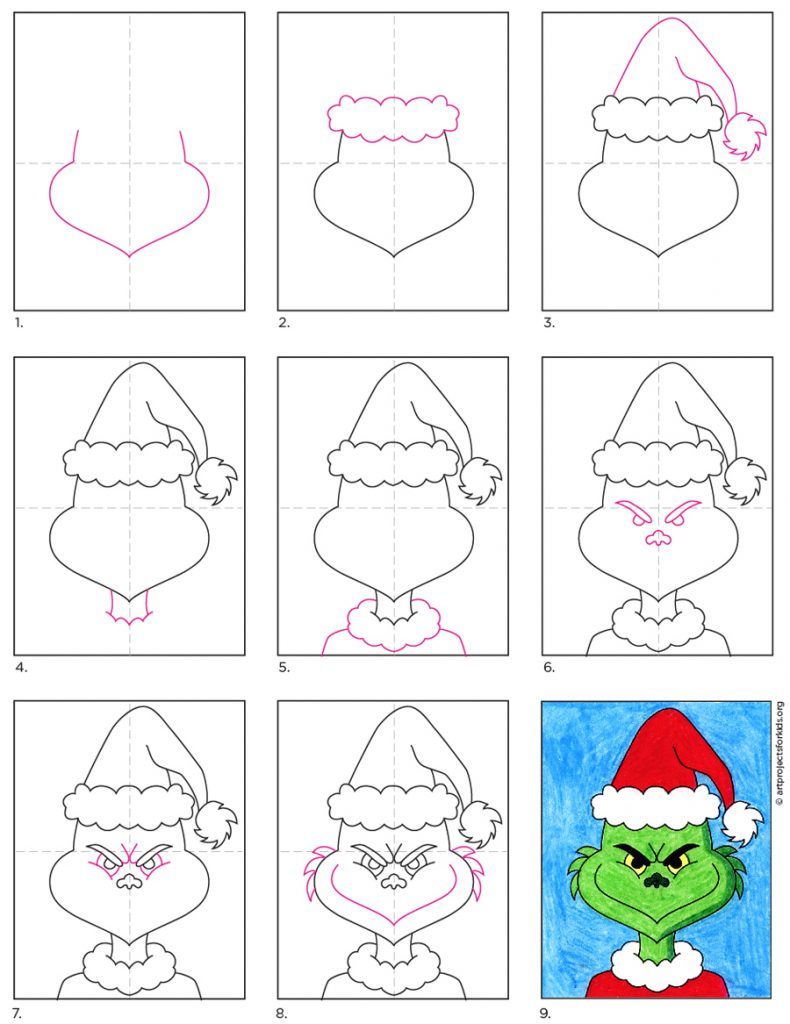 The Grinch is the main character of the classic children's book How the Grinch Stole Christmas! by Dr. Seuss. He is depicted as a hairy, pot-bellied, pear-shaped, snub-nosed creature with a cat-like face and cynical personality.
Thanks to untold number of movies and spinoffs, most children will recognize his very specific face, but may need a little help drawing some of those details. The green color is a given, of course, but those eyes and that smile need to be drawn a certain way to make him look the most Grinch-like.
This step by step tutorial shares how each part of his unique face needs to be drawn. Once those lines are in place, the rest is a breeze, regardless of whether students finish with crayons, markers or paint.
MATERIALS
How to Draw the Grinch PDF tutorial (see above)
Drawing paper
Black marker
Crayons
DIRECTIONS
Time needed: 30 minutes.
How to Draw the Grinch
Draw the outline of the face as shown.

Add the fluffy brim of his hat.

Draw the floppy hat and fuzzy ball.

Start the neck and collar.

Finish the collar. Add the shoulders.

Draw the nose and start the tops of the eyes.

Finish the eyes.

Draw the mouth and add fur to his cheeks.

Trace with marker and color.
THE GRINCH DRAWING PAGE
Another Grinch Drawing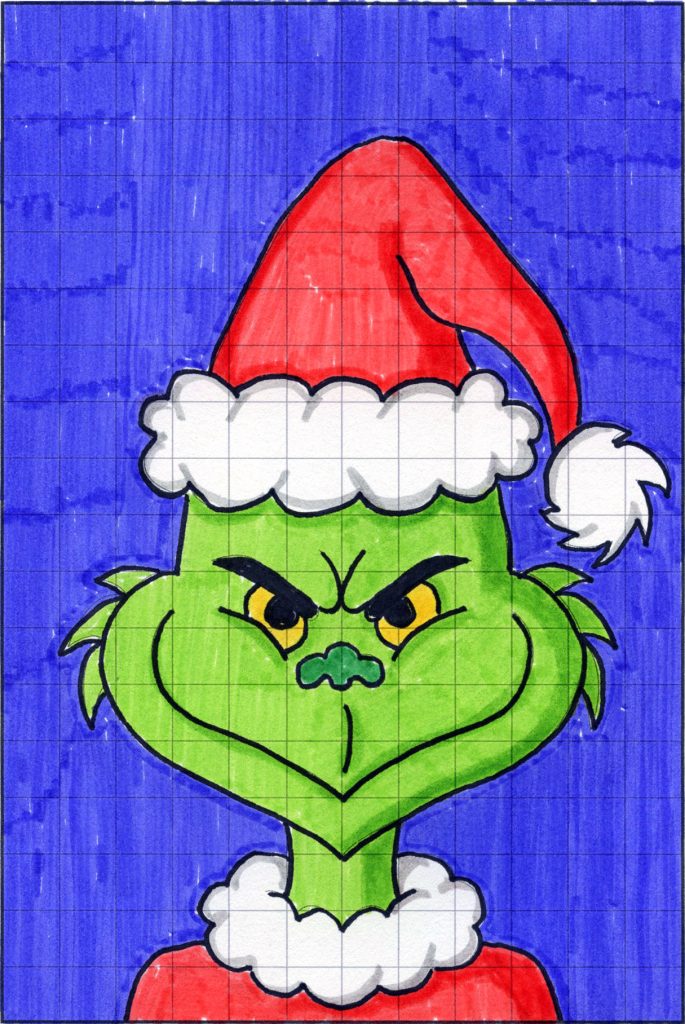 More Christmas Drawing Projects