Learn how to draw the Grinch and his very mischievous face with my easy step-by-step tutorial.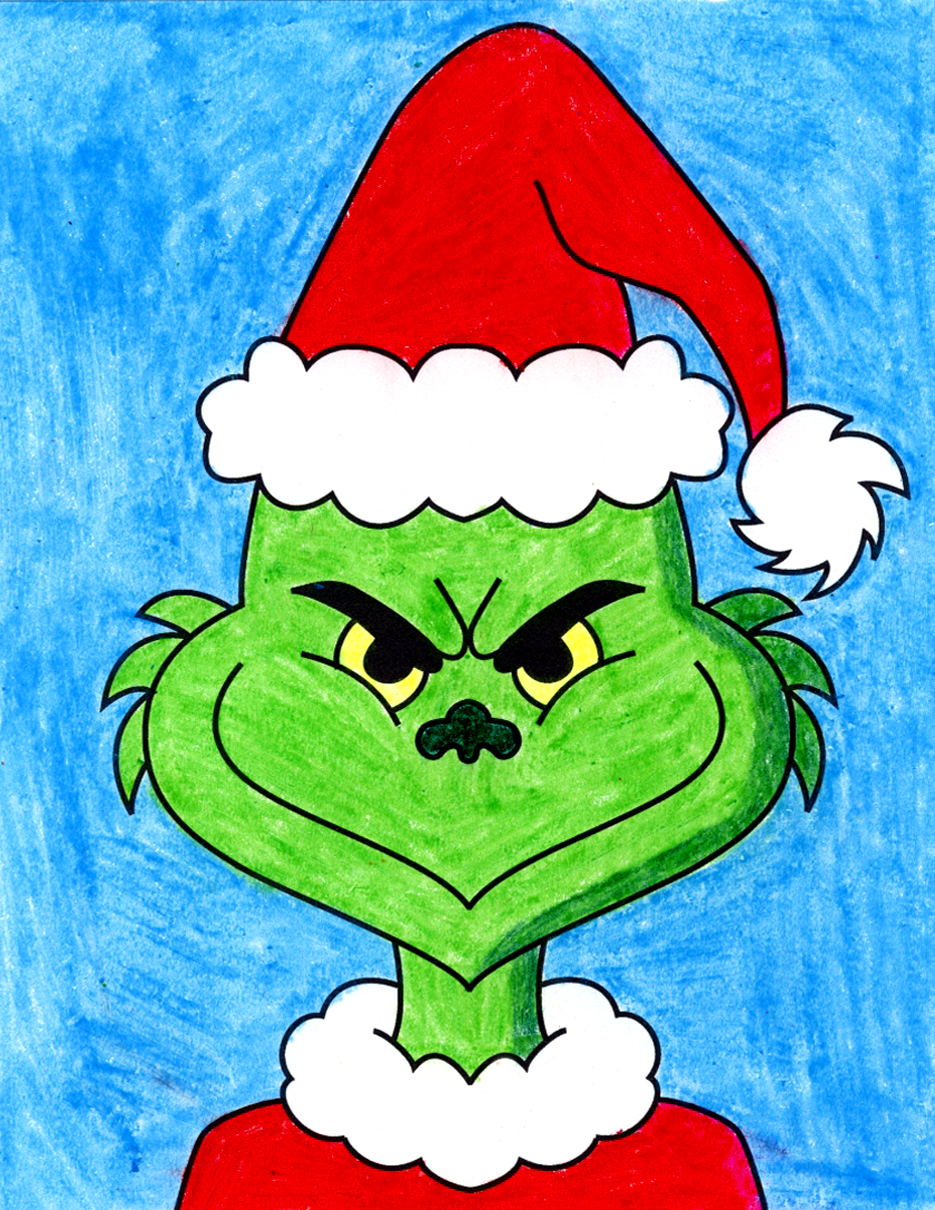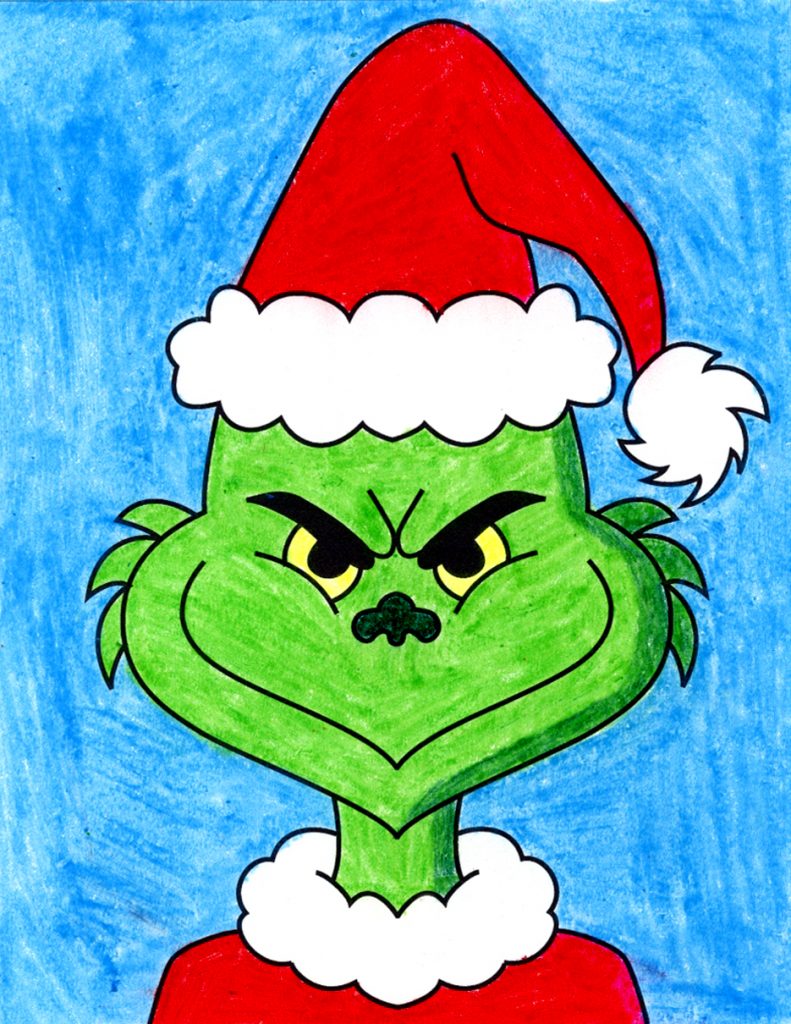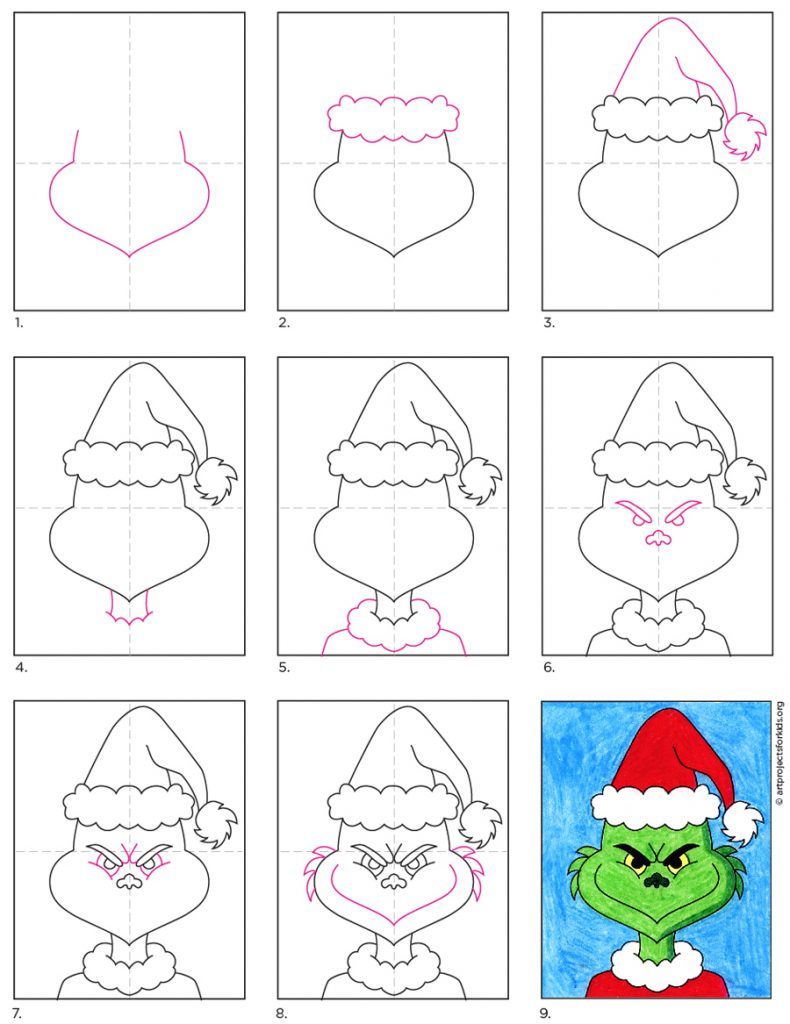 The Grinch is the main character of the classic children's book How the Grinch Stole Christmas! by Dr. Seuss. He is depicted as a hairy, pot-bellied, pear-shaped, snub-nosed creature with a cat-like face and cynical personality.
Thanks to untold number of movies and spinoffs, most children will recognize his very specific face, but may need a little help with some of those details. The green color is a given, of course, but there are a few more details that really set him apart.
No worries though, this tutorial will show them how to break it down into a few steps, taking care to get those face and eye shapes just right. It just might be easier than they think!
MATERIALS
Drawing paper
Black marker
Crayons
DIRECTIONS
Time needed: 30 minutes.
How to Draw the Grinch
Start the cheeks and chin.

Add a fluffy brim.

Draw the hart and ball.

Start the neck and collar.

Finish the collar and shoulders.

Draw the nose, start the eyes.

Finish the eyes.

Draw the mouth and add fur.

Trace with marker and color.
Grinch Colored with Markers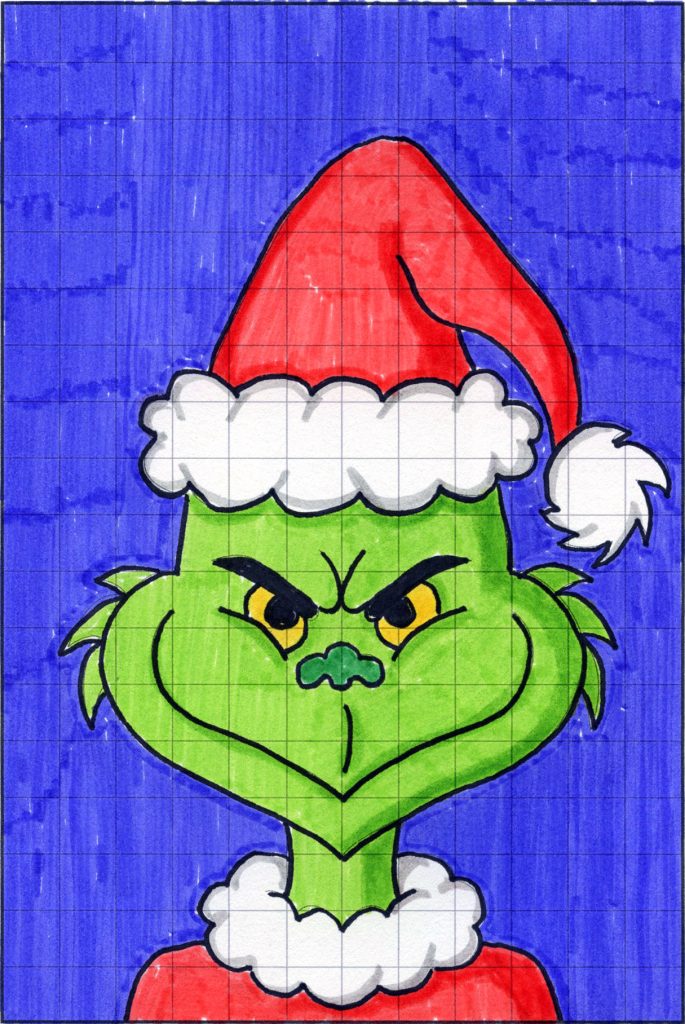 More Christmas Drawing Projects