Easy How to Draw Among Us Santa Tutorial and Coloring Page
Below you'll find an easy step-by-step how to draw an Among Us Santa Tutorial and Coloring Page. Scroll down to learn more and download yours for free.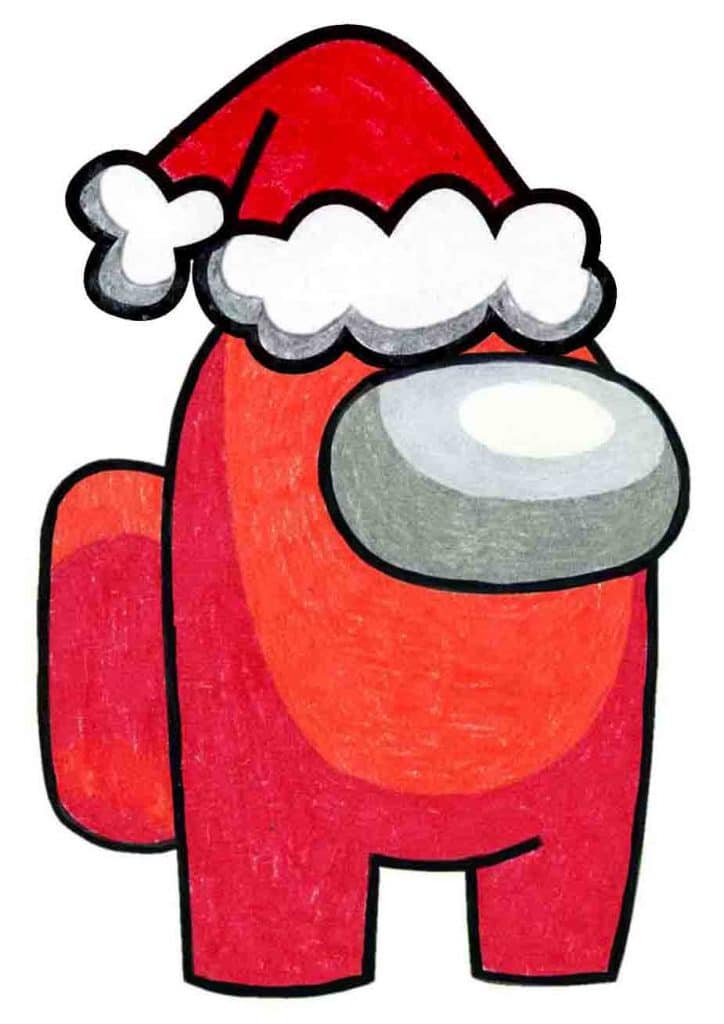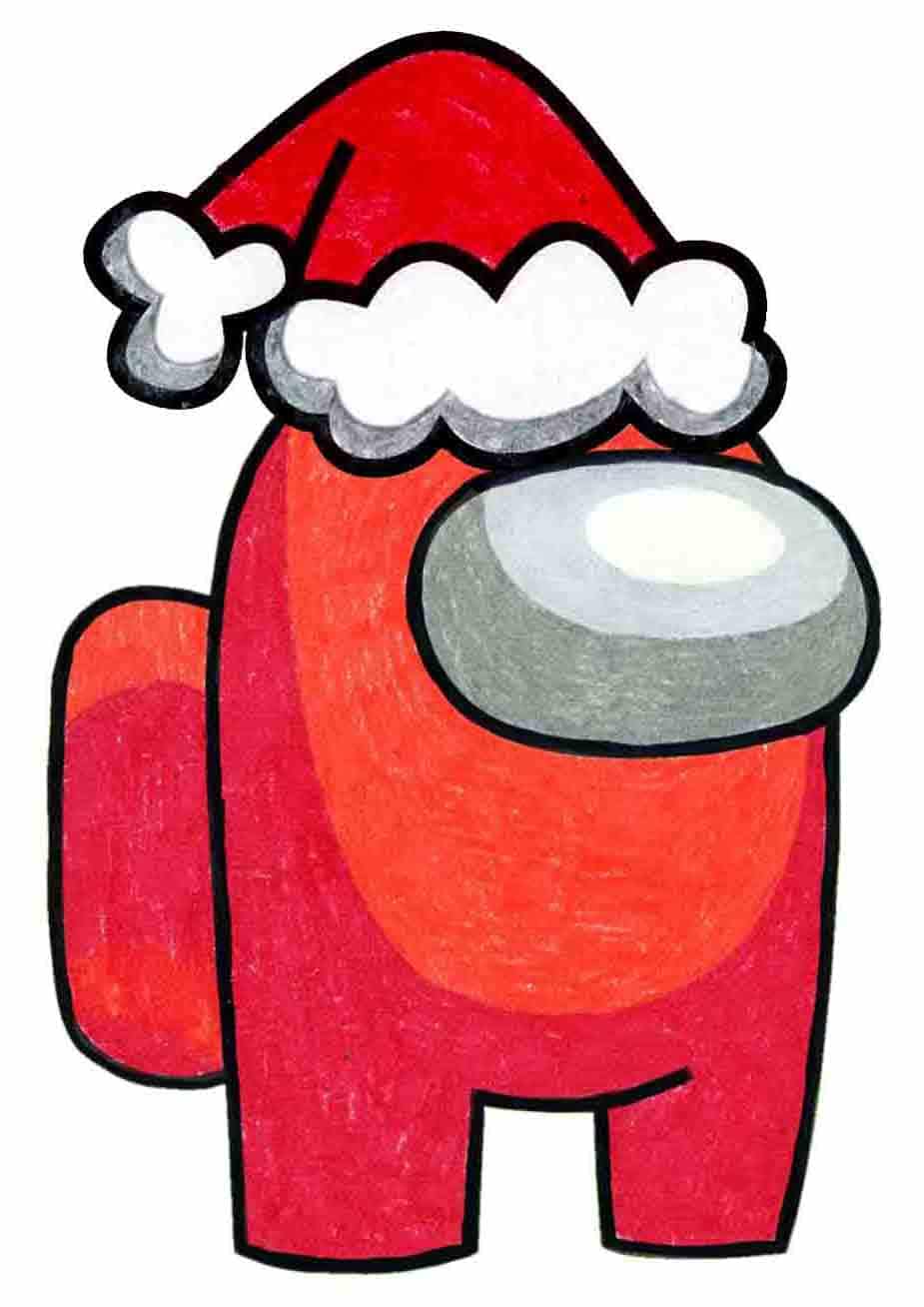 Among Us is an online multiplayer social deduction game that has taken on a life of its own. Word has it that it was not popular at first, but now it seems that kids (and parents!) are finding it includes just the right mix of humor and skill.
In a perfect world, students could use markers or paint and add layers to get the simple shadows shown. But that's not always an option these days when the best you can hope for is that everyone has access to crayons.
Not to worry though. This simple media can still make a very graphic and shaded look if crayons are used with care. A larger box will offer a few different shades of red and gray, or using different pressure will result in different shades too. And if students don't have a thick marker for the black lines, just using a regular one and manually adding some width to the lines will work too. (Necessity is the mother of invention!)
Use Button below to Download a PDF Tutorial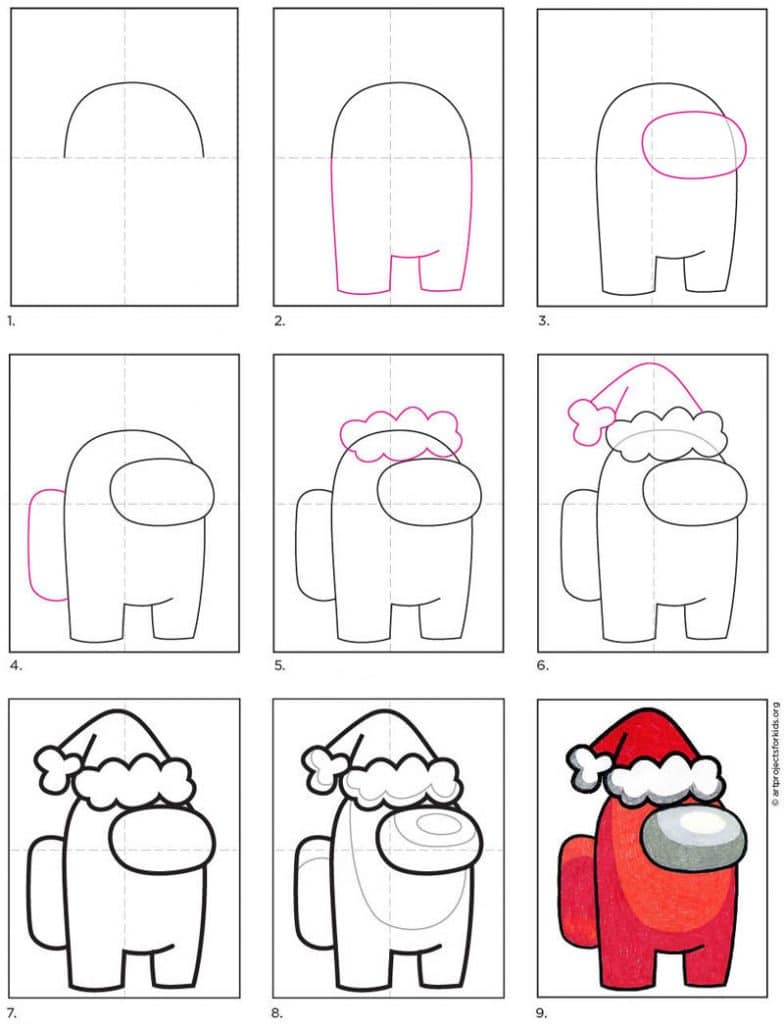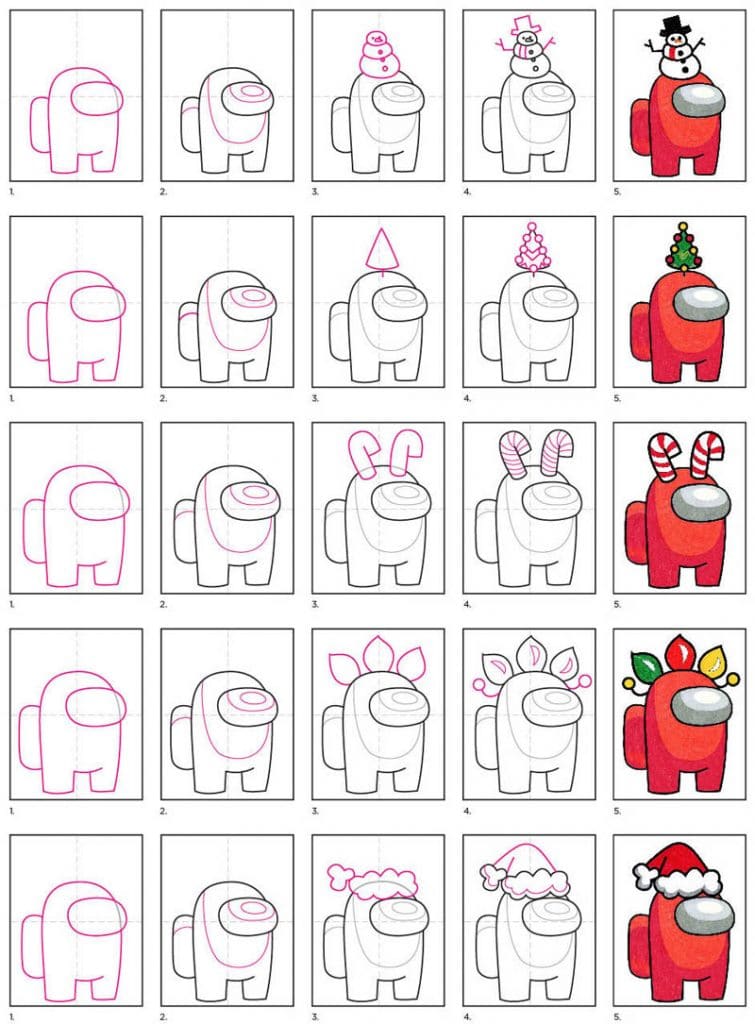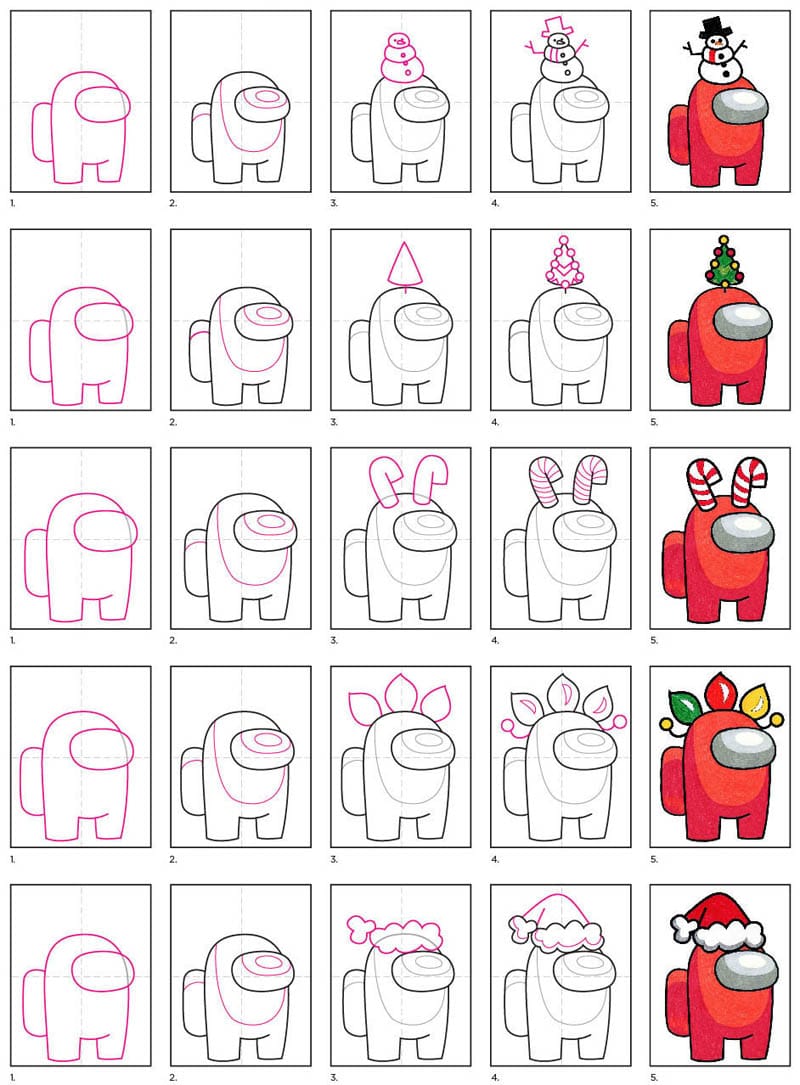 Pin me to your Pinterest Board!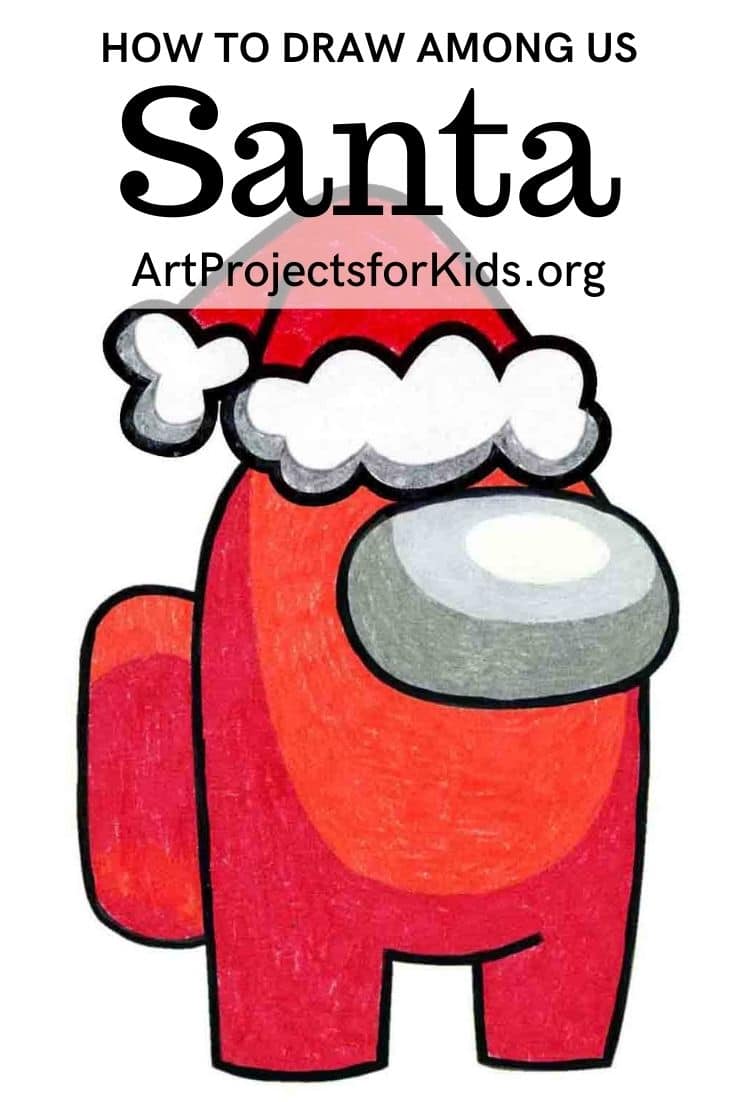 Among Us Santa Coloring Page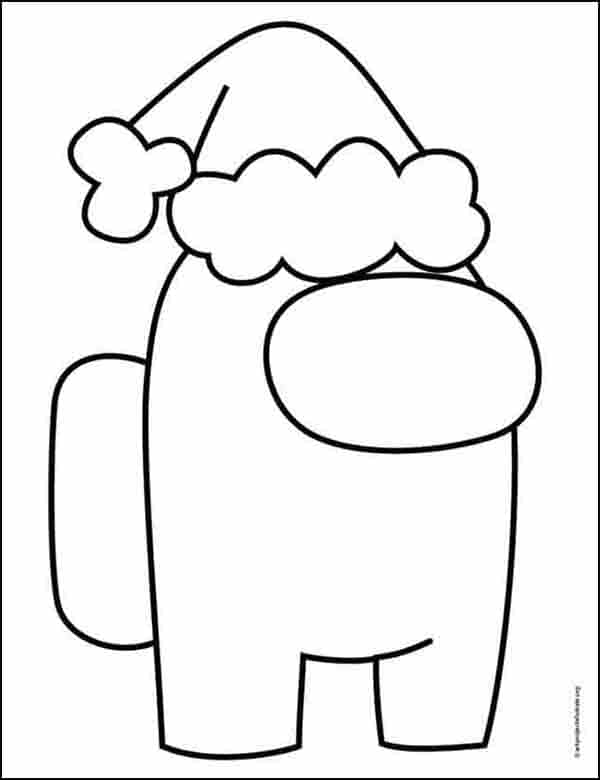 Materials for How to Draw Among Us Santa
Step by Step Directions for How to Draw Among Us Santa
Time needed: 45 minutes.
How to Draw an Among Us Santa
Draw a large upside down U.

Add two legs below the U shape.

Draw an oval visor. Erase the line inside the visor.

Add a pack to the side of the body.

Draw a puffy band for the hat.

Add the top and a puffy ball. Erase the line inside the band.

Trace the drawing with a thick black marker.

Draw the shadow lines with a pencil ONLY.

Color the body with similar colors to make the look of a shadow.