Learn how to draw a Sea Lion with an easy step by step tutorial. A side view gives you a good look at their amazing flippers.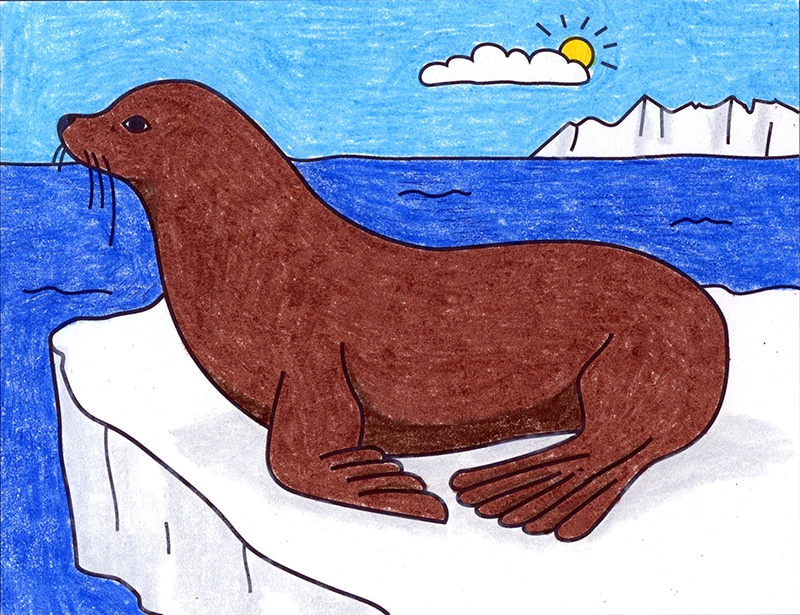 Sea Lions definitely have a unique look and shape to them. Learning a few facts about these creatures will perhaps help students draw them with more detail.
The Sea Lion is considered to be a pinniped which means that it features a winged foot. They are also classified as marine mammals. The males are called bulls and the females are called cows. Their offspring are called pups. A large group of Sea Lions is referred to as a colony or pod. There can be thousands of them that reside within a colony, with many subgroups inside of it. They love to live in very close groups even though they often have plenty of room to spread out more.
This tutorial shows students how to first draw a long Sea Lion body, and then add the front and back flippers afterwards. The wrinkles in both look most realistic when they have the rounded tips on the ends, so drawing them in stages like the tutorial suggests, makes it the easiest to do so.
Use Button below to Download a PDF Tutorial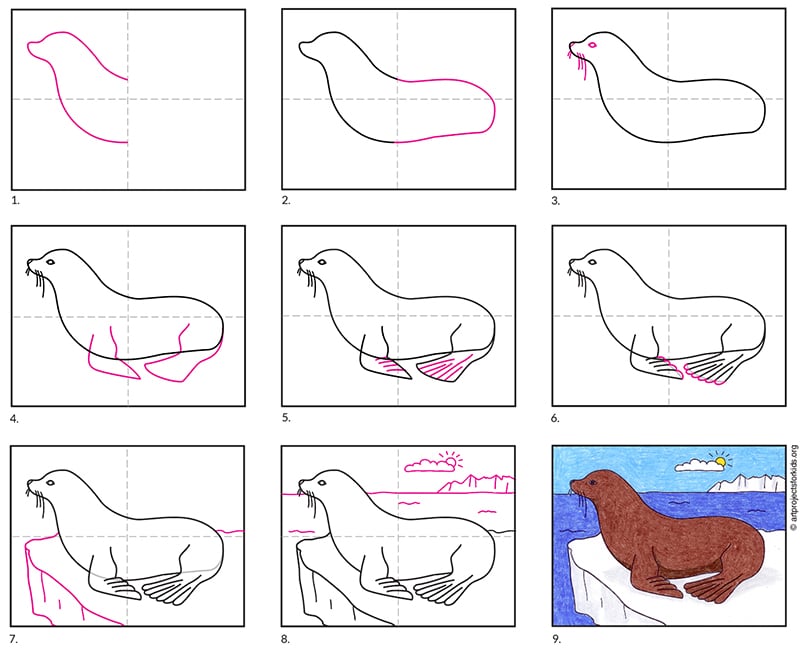 How to Draw an Sea Lion Materials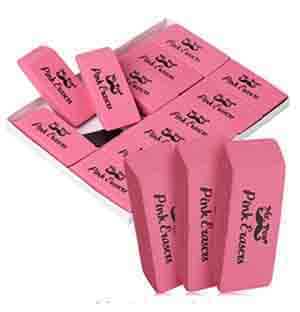 Eraser. Large ones you can hold in your hand do a much better job than just the pencil tip erasers, especially when erasing leftover pencil lines after tracing.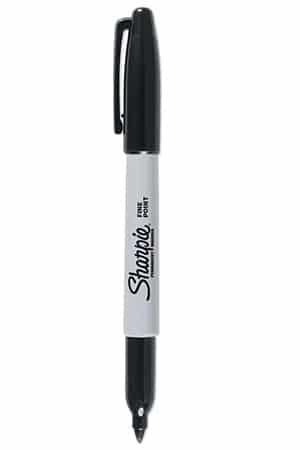 Black Sharpie Marker. These fine point permanent marker pens make nice black outlines, have a good tip for coloring, and never bleed when they get wet. Use them with good ventilation and add extra paper underneath to protect your tables.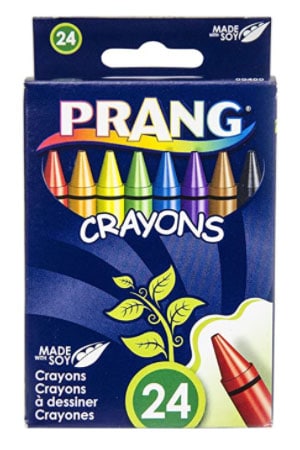 Prang Crayons. These are a bit softer than other crayons so they sometimes look like oil pastels. They also have a some nice brown shades that Crayola does not have unless you buy their larger boxes.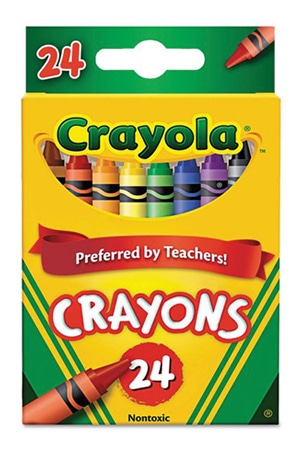 Crayola Crayons. The reliable brand that always works well. The 24 pack has some of my favorite golden orange and yellow colors that seem a bit richer and warmer than the ones Prang has.
Step by Step Directions for How to Draw a Sea Lion
Time needed: 30 minutes.
How to Draw a Seal Lion
Draw the front part of the body.

Add the back end of the body as shown.

Draw an eye, a snout and whiskers.

Add a front and back flipper to the body.

Draw lines inside the flippers.

Add scalloped ends to the flippers, erase line.

Draw a block of ice below, erase the gray lines.

Finish with a background and sky.

Trace with marker and color.
More Ocean Animal Drawing Projects