Here's how to draw Chinese lanterns, with a perspective lesson as well. Their simple shape makes it pretty easy to draw a small, medium and larger version.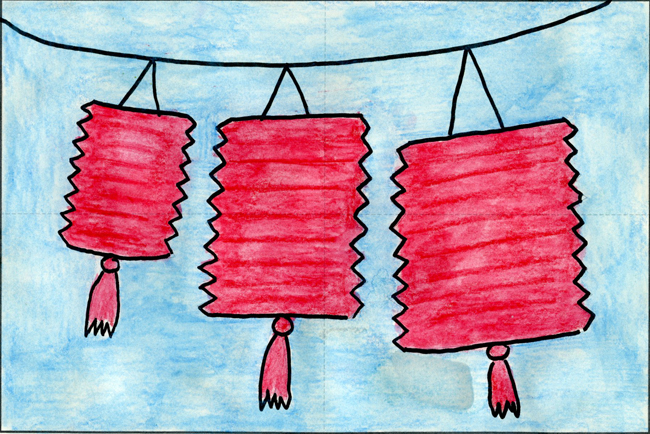 MATERIALS
*The above product links are referrals. If you click through and take action, I'll be compensated a small amount, at no extra expense to you.
DIRECTIONS
Follow the tutorial to draw the lanterns in pencil.
Trace the drawing with a black Sharpie.
Color the drawing with oil pastels.
Add a band of white oil pastel in the middle of each lantern, and blend the edges for a smooth gradation.