Learn how to draw Chinese lanterns just in time to celebrate the Chinese Lantern Festival. These three make an easy to draw composition.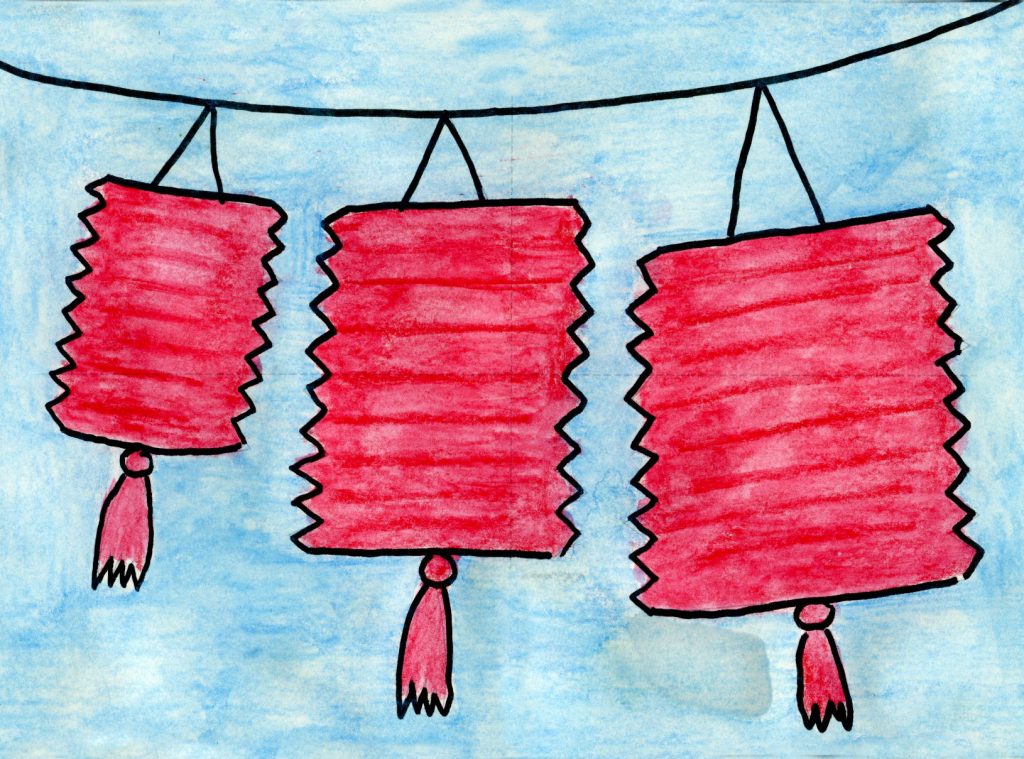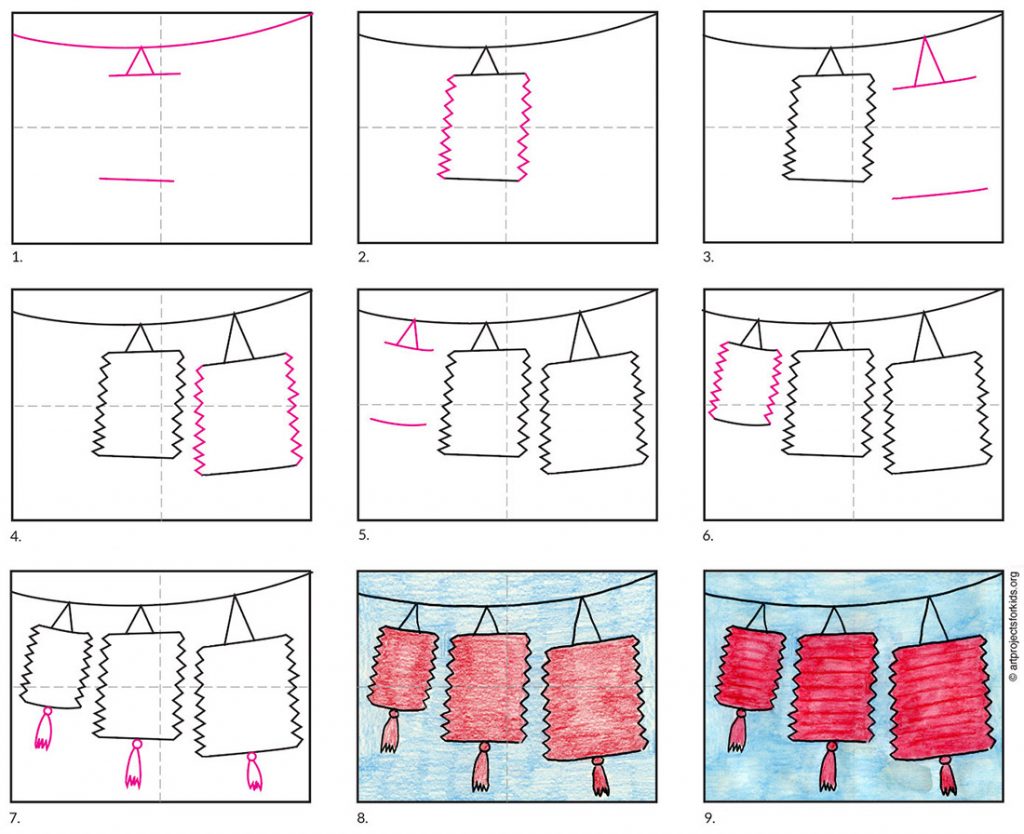 The Lantern Festival is celebrated on the 15th day of the Chinese calendar, which marks the end of the Chinese New Year celebrations. It's a time to celebrate with loved ones during which families gather to light and admire lanterns. Cities all over Mainland China are decorated in large and beautiful lanterns of various shapes and sizes.
This tutorial will show students how to draw one of the simpler forms of Chinese lanterns, and then make a little study in perspective by altering their sizes just a bit. The sample shown was done with watercolor pencils, but crayons or markers will work fine too. Just be sure to color carefully to make them as bright as can be!
MATERIALS
Watercolor paper
Black Permanent marker
Watercolor Pencils
DIRECTIONS
Time needed: 1 hour.
Draw Chinese Lanterns
Draw the string and start the center lantern.

Add the zig-zag sides.

Start the larger lantern on the right.

Add the zig-zag sides.

Start the smaller lantern on the left.

Add the zig-zag sides.

Draw the tassle below each.

Trace with a marker and color.

If using watercolor pencils, brush with water.