How to Draw a Chinese Lantern Tutorial and Coloring Page
Below you'll find an easy step-by-step tutorial for how to draw a Chinese Lantern and a Chinese Lantern Coloring Page. There are two different tutorials to choose from.
This tutorial will show students how to draw a Chinese Lantern. The round ones are a little more complex than the tube shaped ones, but make such a lovely drawing. The sample shown was done with colored pencils, but crayons or markers will work fine too. Just be sure to color carefully to make them as bright as can be.
The Lantern Festival is celebrated on the 15th day of the Chinese calendar, which marks the end of the Chinese New Year celebrations. It's a time to celebrate with loved ones during which families gather to light and admire lanterns. Cities all over Mainland China are decorated in large and beautiful lanterns of various shapes and sizes.
Use the Button below to download a PDF Tutorial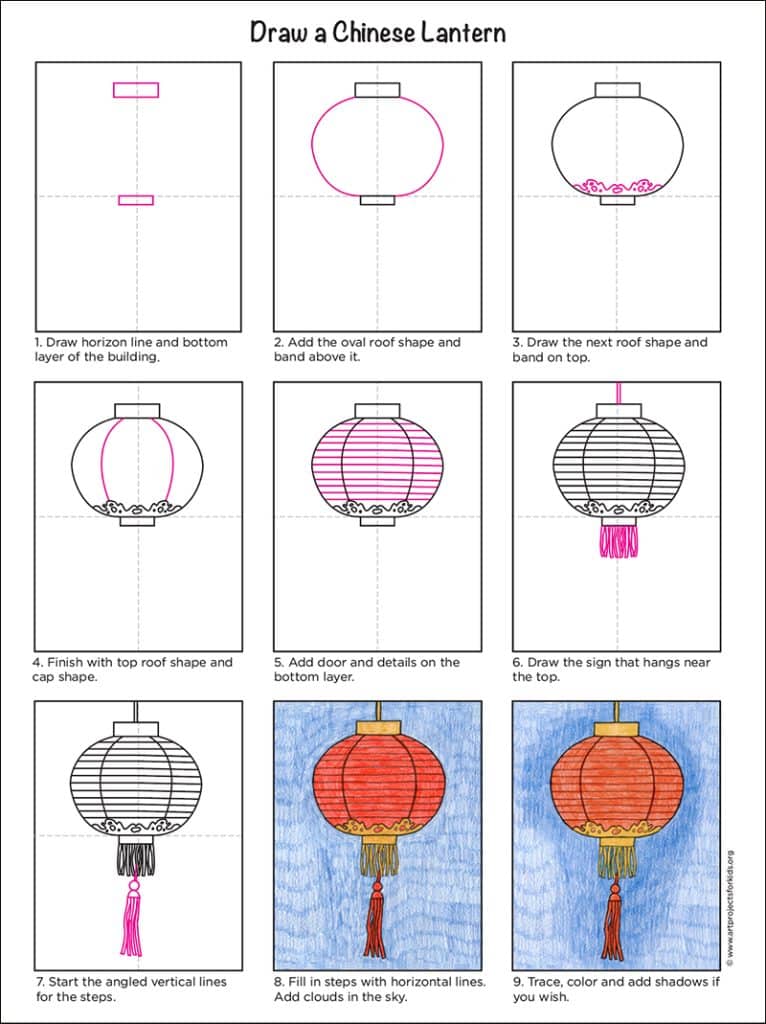 Chinese Lantern Coloring Page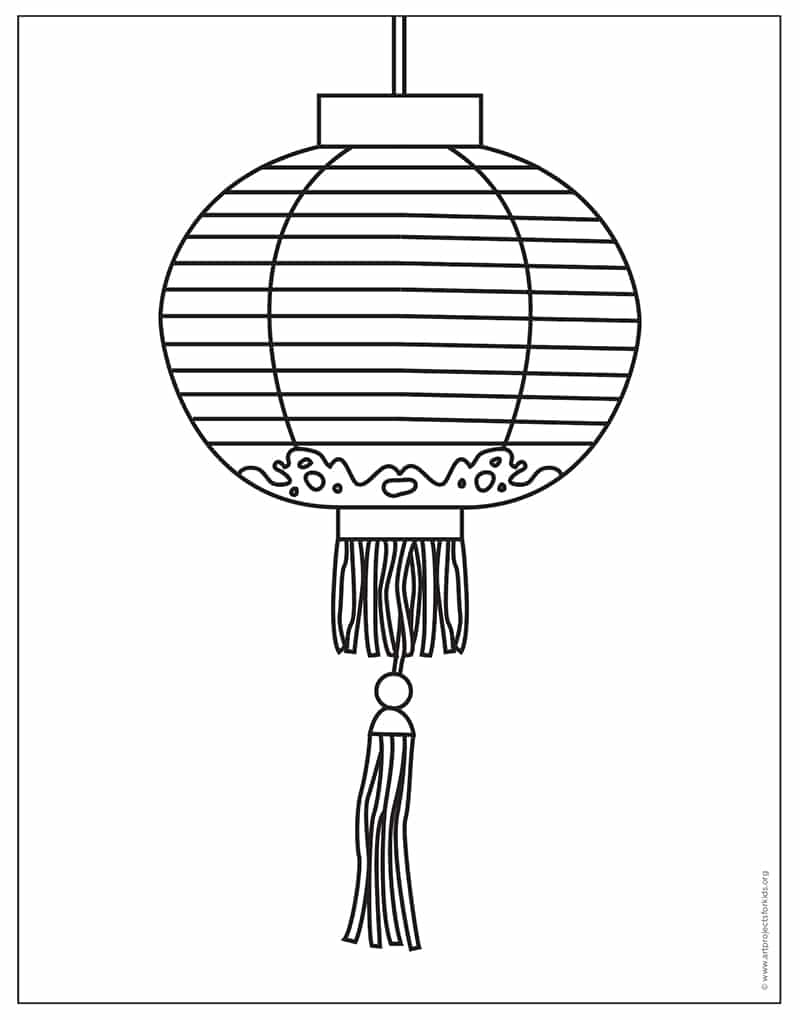 Materials
Drawing Paper. This is the good stuff you can buy in bulk for a good price.
Pencils. I like how this brand always makes nice dark lines.
Black Marker. A permanent marker will give you a dark black color.
Note: All of the above are Amazon affiliate links.
Step by Step Directions
Time needed: 1 hour.
Draw a Chinese Lantern
Step 1. Draw two rectangles as shown.

Step 2. Add two curves to make a globe.

Step 3. Add a pattern at the bottom.

Step 4. Add two curved lines.

Step 5. Add about 12 horizontal lines.

Draw the lines at the top and the fringe at the bottom.

Step. 7. Draw a tassel below.

Step 8. Trace with a marker and color.

Step 9. Color more around the lantern to make a shadow.
Draw a Chinese Lantern Easy