Below you'll find an easy step-by-step tutorial for how to draw an Elf and an Elf Coloring Page. He's made from some pretty simple shapes that are easy to draw.
Elf Drawing
Now your students can mix a little bit of body drawing practice with the holidays by learning how to draw an elf. This simple cartoon version has a basic human shape, but with an oversized head and pointy ears. And the great thing about drawing oversized heads is that it makes that cute face SO much easier to do.
This tutorial will walk students through drawing the symmetrical body and his colorful set of elf clothes. And those that wish to draw a girl elf can improvise on adding some more hair, or other accessories. This tutorial is not the one and only way to draw an elf, rather just a starting point for students to create their own.
Coloring tip: If coloring with crayons, try pressing extra hard on one side to create a little bit of a shadow. Or you are using markers, then an extra layer will do the trick too. The Stabilo® brand that I link to in my materials list do this shading trick really well.
Use the Button below to Download a PDF Tutorial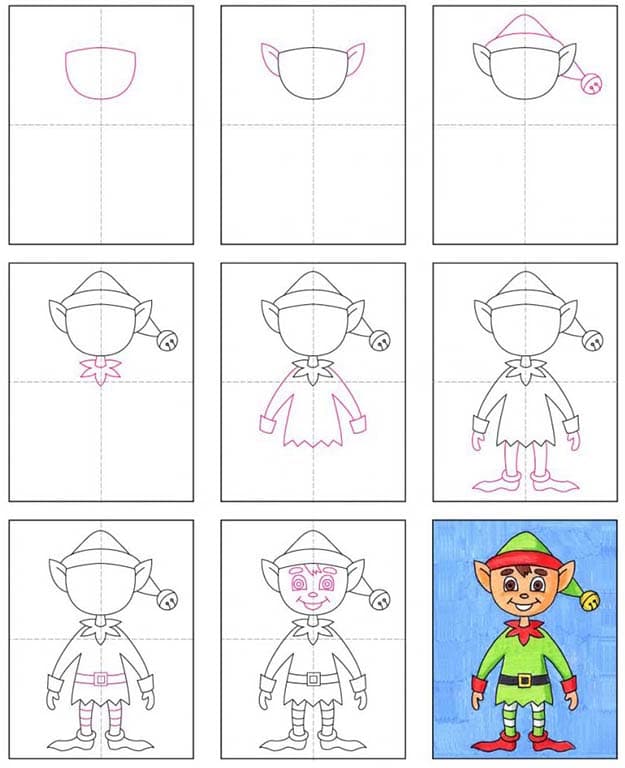 Pin Me to your Pinterest Board!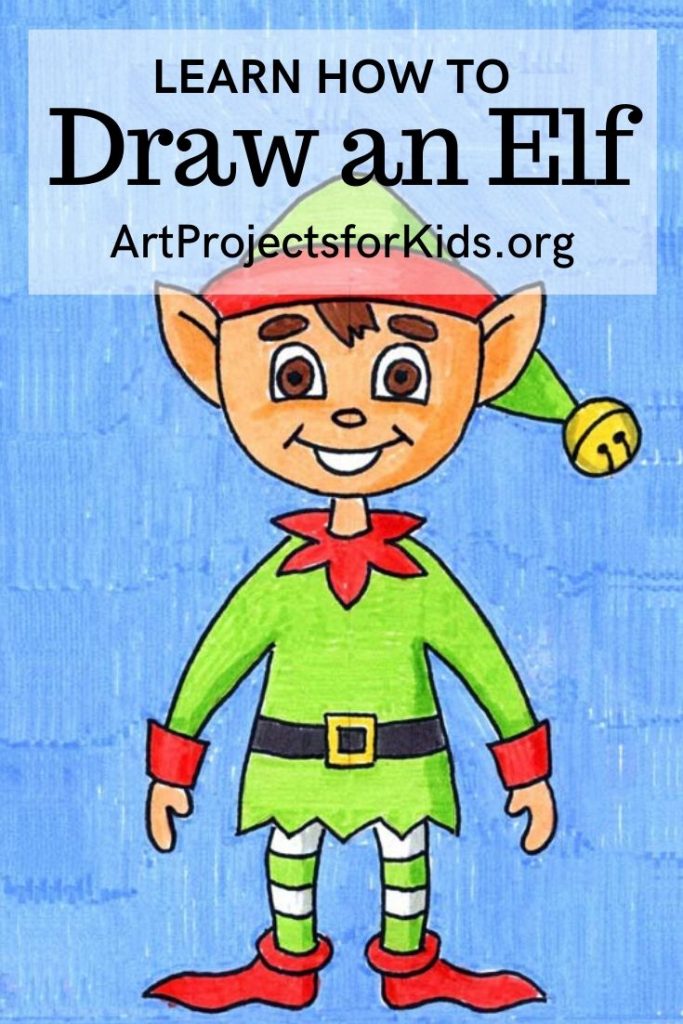 Elf Coloring Page
Materials for an Elf Drawing
Step by Step Directions to Draw an Elf
Time needed: 45 minutes.
Step by Step how to draw an Elf
Draw the U shaped head.

Add two pointy ears.

Draw a hat with a bell.

Draw the neck and collar.

Add the elf shirt and cuffs

Draw hands, legs and slippers.

Add belt and leg stripes.

Add eyes, nose, mouth and hair.

Trace, color and add shadows.
More Christmas Drawing Projects