Easy How to Draw a Reindeer Tutorial and Reindeer Coloring Page
Below you'll find an easy step-by-step tutorial for how to draw a Reindeer and a Reindeer Coloring Page.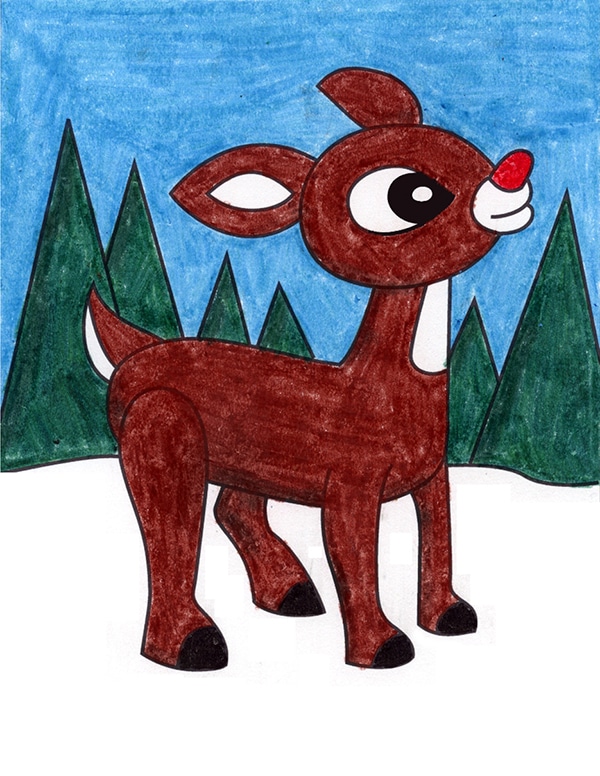 Rudolph the Red-Nosed Reindeer is a 1964 Christmas stop motion animated television special that first aired Sunday, December 6, 1964. It has since been telecast every year, making it the longest continuously running Christmas TV special.
This tutorial shares an easy way for children of all ages to draw this classic reindeer. His recognizable face and body are there, just like what they have seen on TV for so many years.
If your students are just learning how to draw, have them concentrate of getting all the shapes just where they want them. Older ones though, might have fun adding shadows along the edges of his brown body. Using extra pressure with their crayons will do the trick. Oh, and the same could be done with the trees, so that Rudolph almost has the same dimensional look as he did in his debut so long ago.
Getting Started with Drawing Guides
The best way to get students off to a good start to any drawing lesson is to show them how to use guides as a reference point.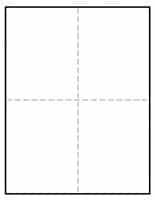 You may have noticed that all of the tutorials on this site have a dashed line running through the center of each step, in both horizontal and vertical directions. If students make their own centered lines on their own paper, before drawing, they will have an easy reference to follow.
Drawing skills are all about getting the size and placement of lines on paper, so having some visual reference point to get started, will always help anyone learn how to be a little more accurate.
So does that mean students need to get out a ruler to draw a big fat line down the center of their paper before they start? Goodness no, please don't! That will most likely be hard to erase and distract from any finished art. No, simply fold the sheet of paper in half both ways, make a crease, and unfold. The beauty is that by the time the drawing is done and colored in, the creases will disappear.
And now, on to the Reindeer drawing project.
Join "The Daily Draw" below to get this free download!
Save me to your Pinterest Board
Reindeer Coloring Page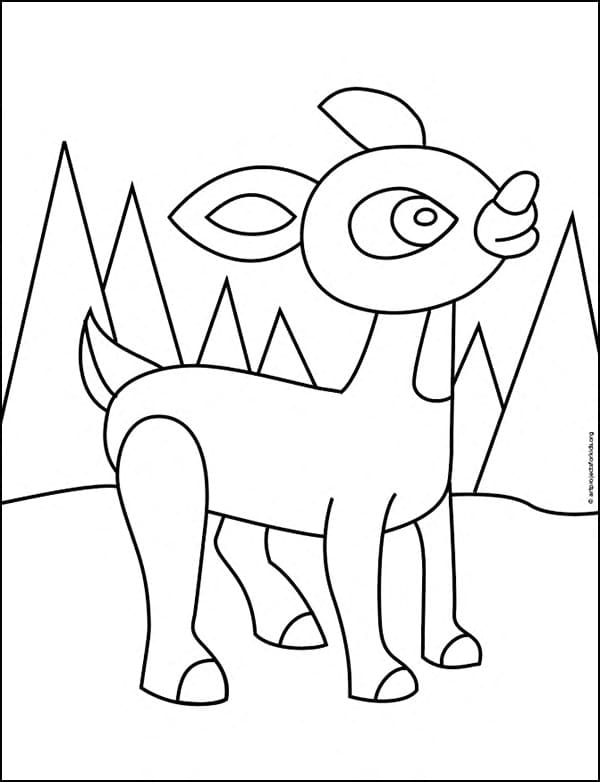 Materials for a Reindeer Drawing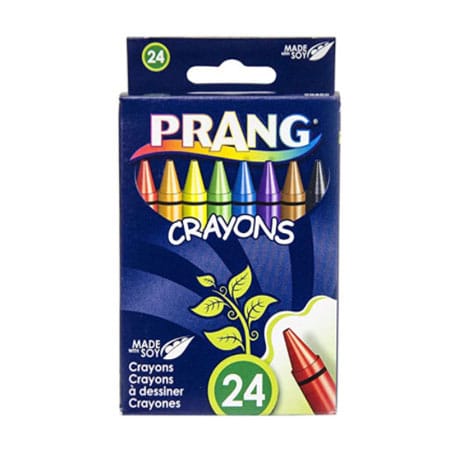 Step by Step Directions to Draw a Reindeer
Time needed: 45 minutes.
How to Draw Rudolph
Draw the egg shaped head.

Start the neck below.

Continue with the torso shape.

Draw the eye, mouth and nose.

Add two ears and chest line.

Draw the two closest legs.

Draw the further legs.

Erase gray lines and draw trees.

Trace with marker and color.
More Fun Christmas Drawing Projects