Learn how to draw Rudolph the Red-Nosed Reindeer with this easy step by step tutorial. His cute face is pretty easy to draw!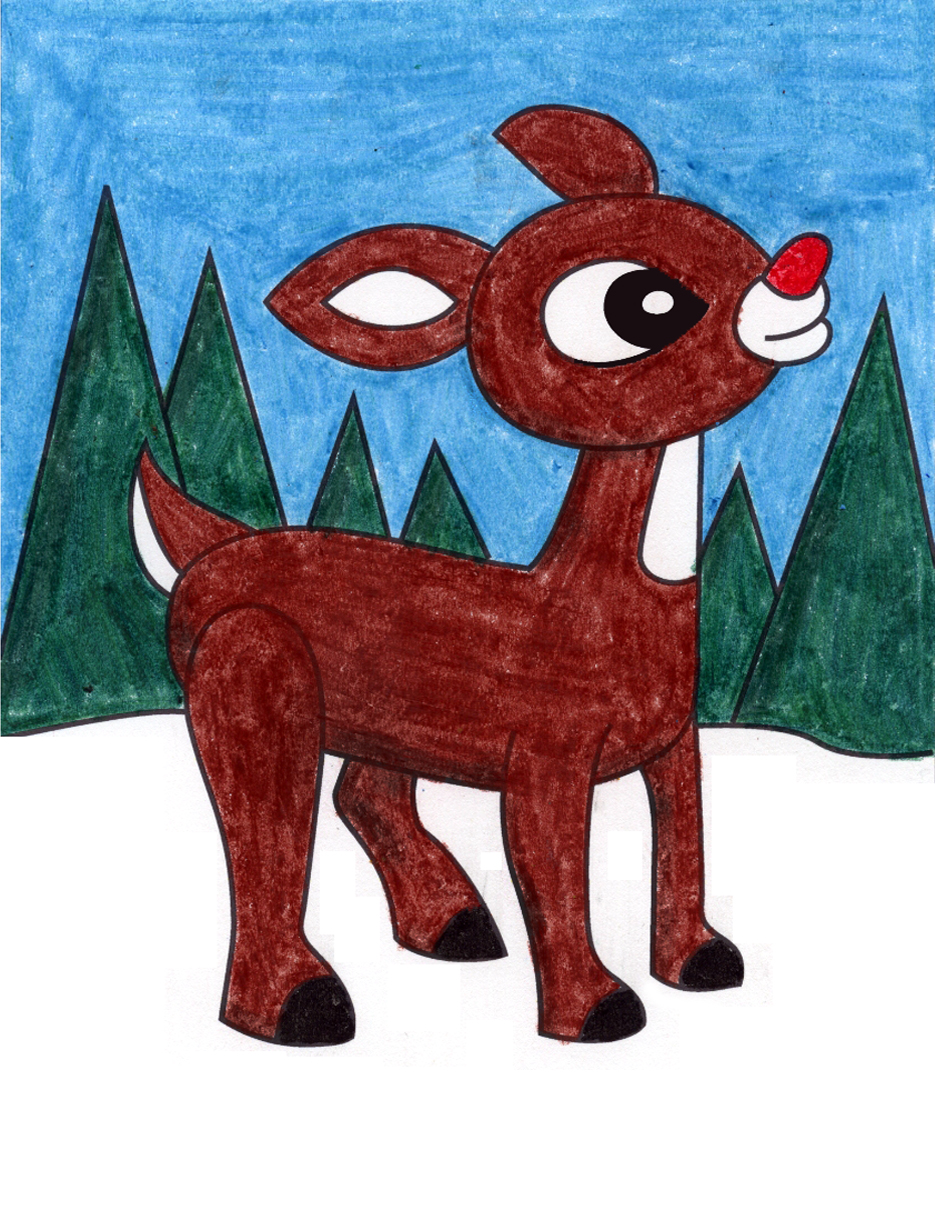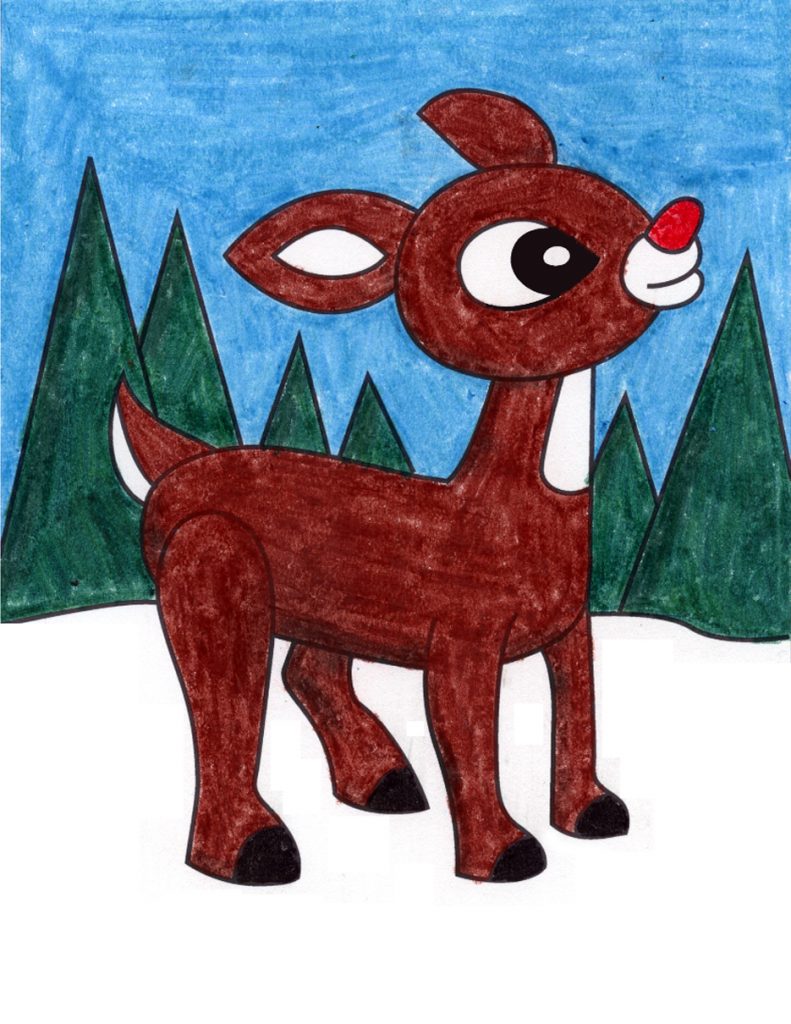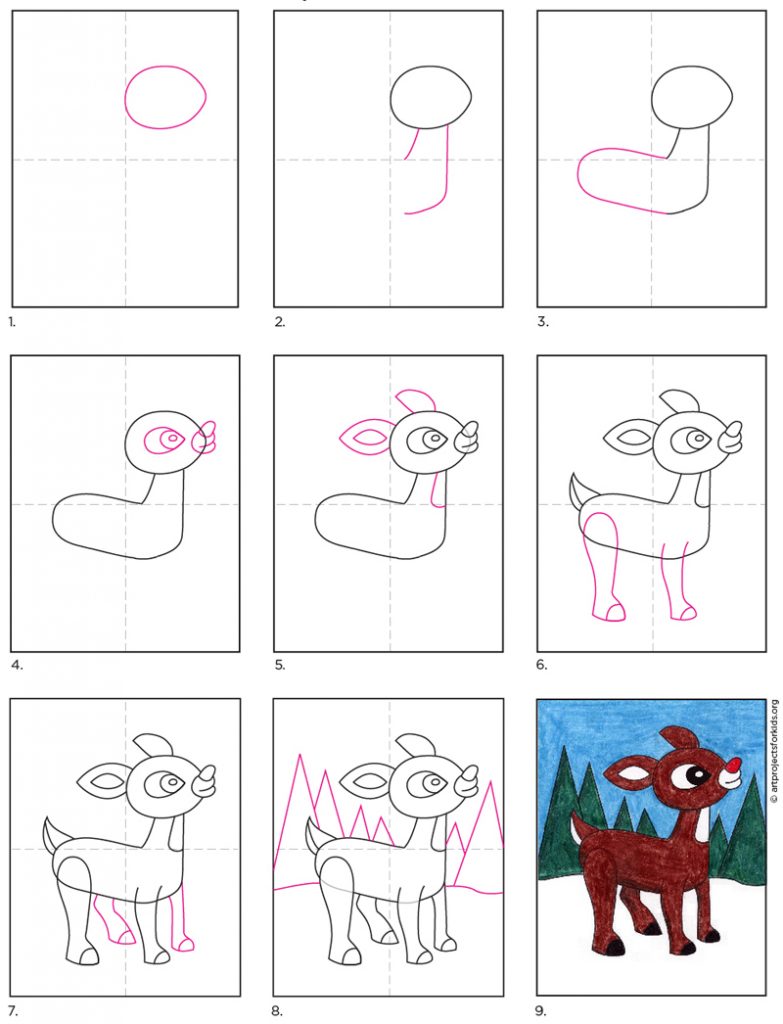 Rudolph the Red-Nosed Reindeer is a 1964 Christmas stop motion animated television special that first aired Sunday, December 6, 1964. It has since been telecast every year, making it the longest continuously running Christmas TV special.
Rudolph is such a classic image now, I wanted to make an easy way for children of all ages to draw him. The goal was to keep his recognizable face and body, but not make it any more difficult than necessary.
If your students are just learning how to draw, I'd have them concentrate of getting all the shapes just where they want them. Older ones though, might have fun adding shadows along the edges of his brown body. Using extra pressure with their crayons will do the trick. Oh, and the same could be done with the trees, so that Rudolph almost has the same dimensional look as he did in his debut!
MATERIALS
Drawing paper
Black marker
Crayons
DIRECTIONS
Time needed: 45 minutes.
How to Draw Rudolph
Draw the egg shaped head.

Start the neck below.

Continue with the torso shape.

Draw the eye, mouth and nose.

Add two ears and chest line.

Draw the two closest legs.

Draw the further legs.

Erase gray lines and draw trees.

Trace with marker and color.