If you draw a standing bear with symmetrical arms and legs, you'll see how much easier it is than drawing one in profile. Plus you can focus on all of his cute face.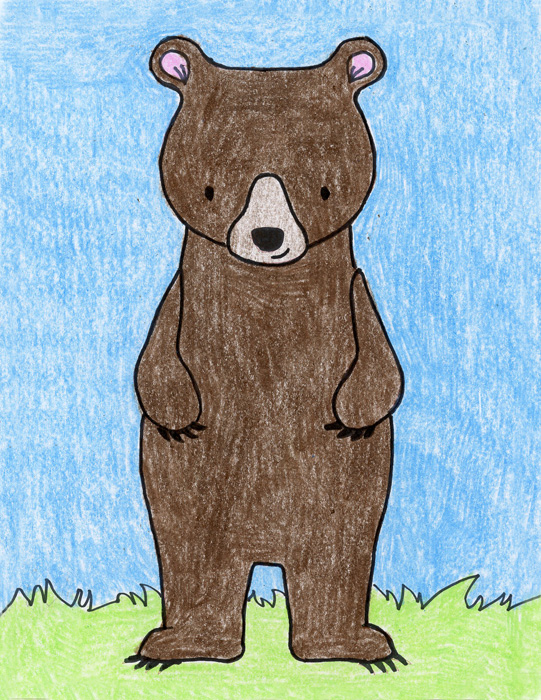 This step by step bear tutorial is simple, but still keeps its bear features pretty true to form. It would be a good choice for studies about actual bears, or as a creative follow up to any reading time stories about bears.
The standing body position is easy to humanize, as you could some clothes like pants or shirt or dress on top without too much difficulty. That would be a fun lesson about anthropomorphism, if you ask me.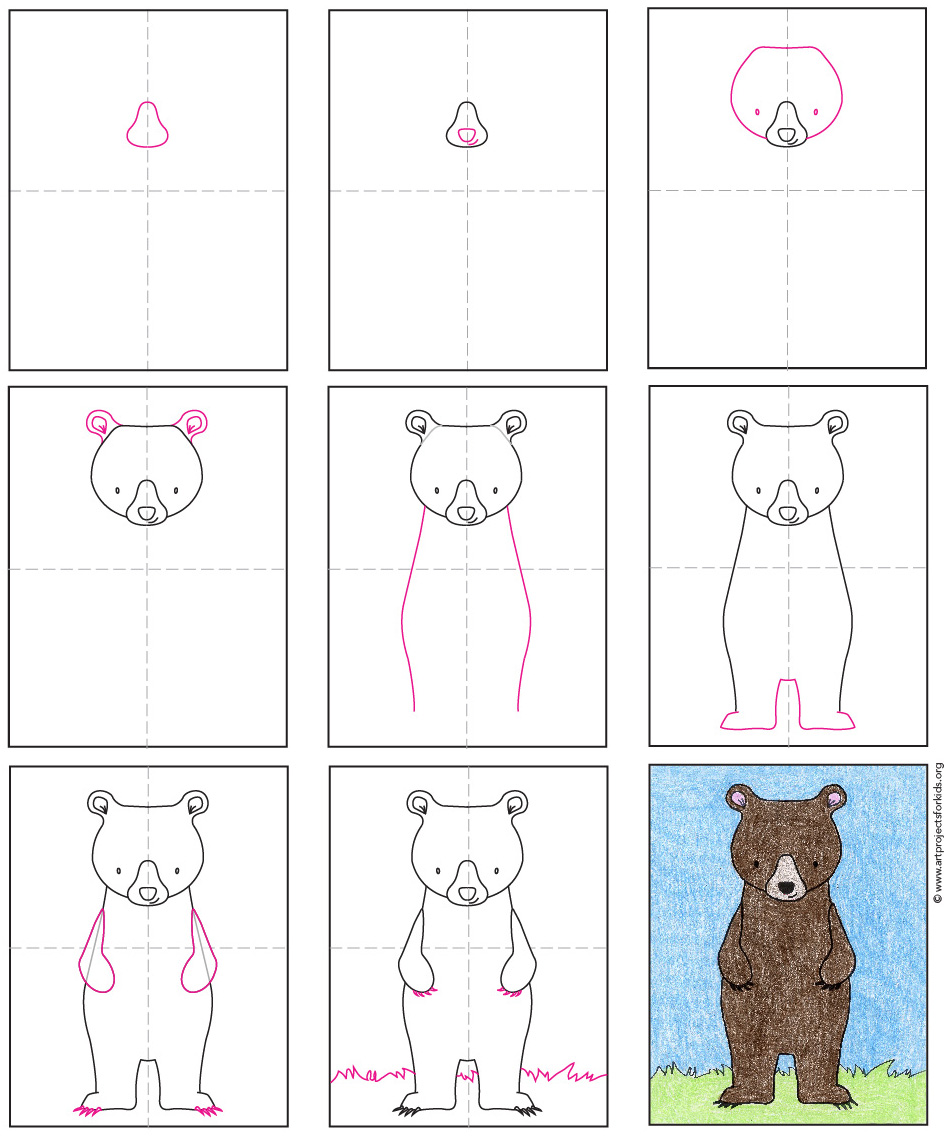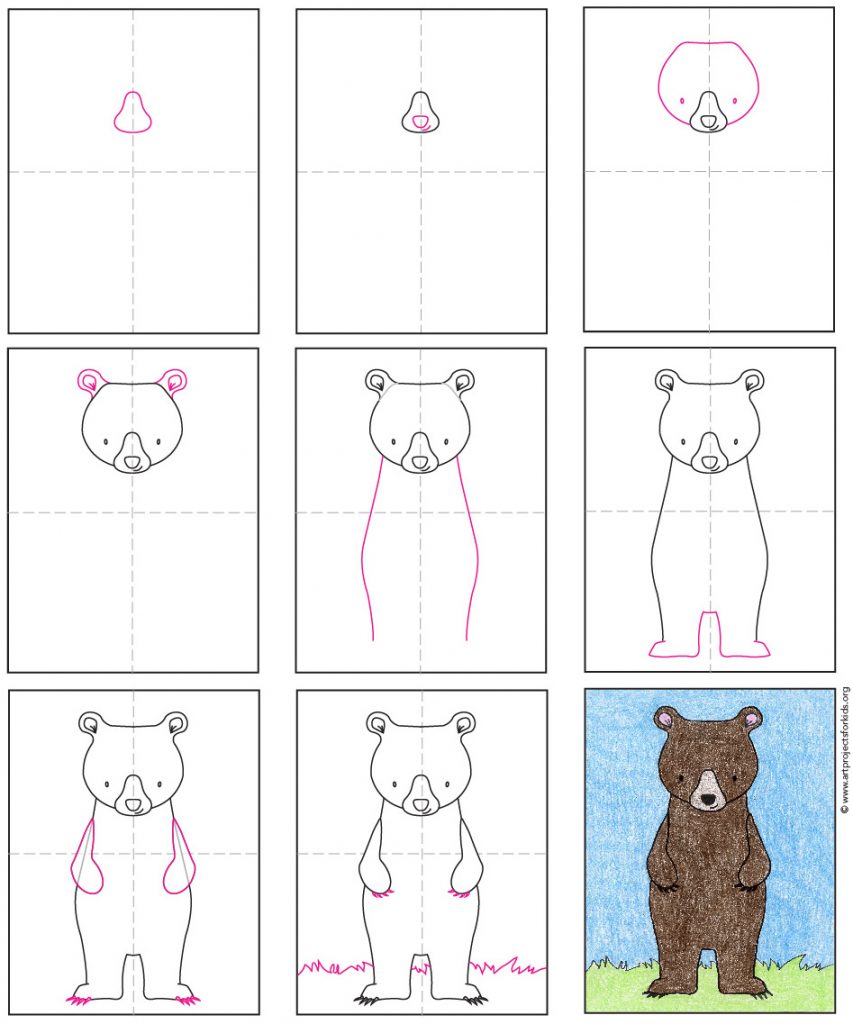 MATERIALS
Drawing paper
Black marker
Crayons
DIRECTIONS
Time needed: 45 minutes.
How to Draw a Standing Bear
Draw the snout.

Draw the nose and mouth.

Add the head around the nose. Add eyes.

Add two ears.

Erase the connecting ear lines. Start the sides of the body.

Add the feet.

Add claws. Draw the overlapping arms. Erase the insides.

Finish with paws and grass.

Trace with a marker and color.
More Bear Drawings