Here's how to draw an easy seahorse with a simple step by step tutorial.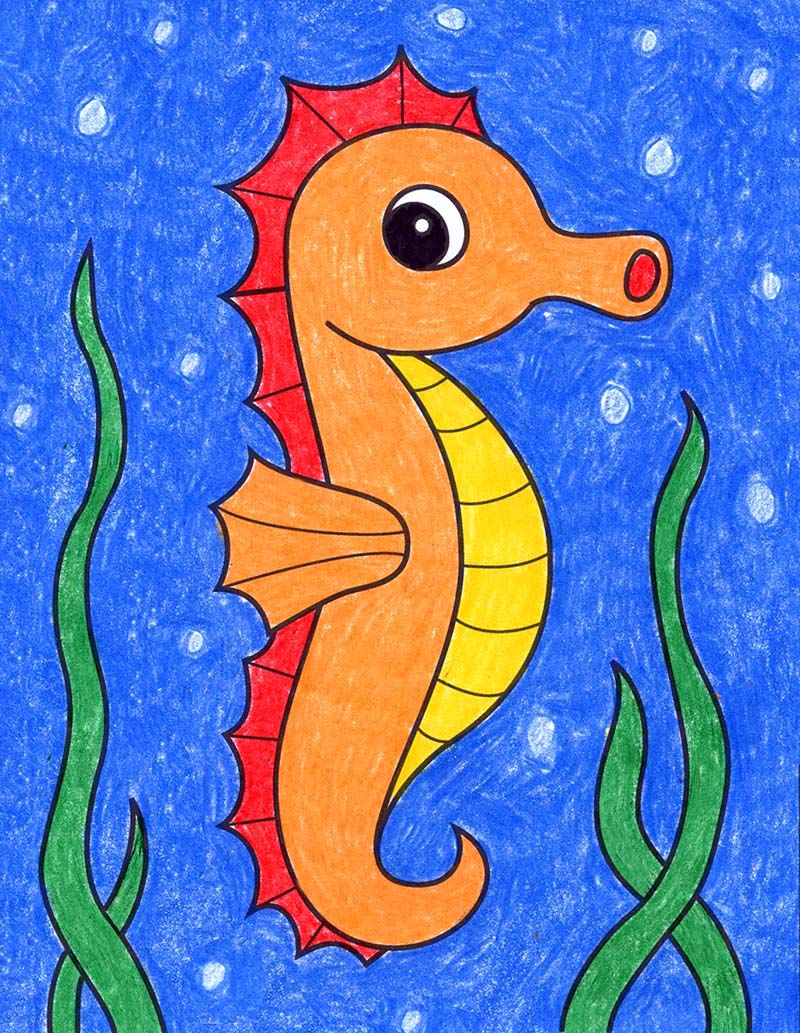 Here are a few fun facts about seahorses:
Seahorses are unique in that the

male seahorse is the one who carries the young and gives birth. The only other animal who does this is the sea dragon.

They have a swim bladder that is a tiny pocket inside their body.

Like other fish, they breathe through their gills.
Seahorses are named due to the shape of their head that looks like a horse.
There are around 54 seahorse species worldwide.
This seahorse is made from some really simple shapes. It has a cute look that children will love to draw, but still looks pretty realistic so they can learn more about them. It will be a fun addition to any lessons about sea life.
Use the Button below to Download a PDF Tutorial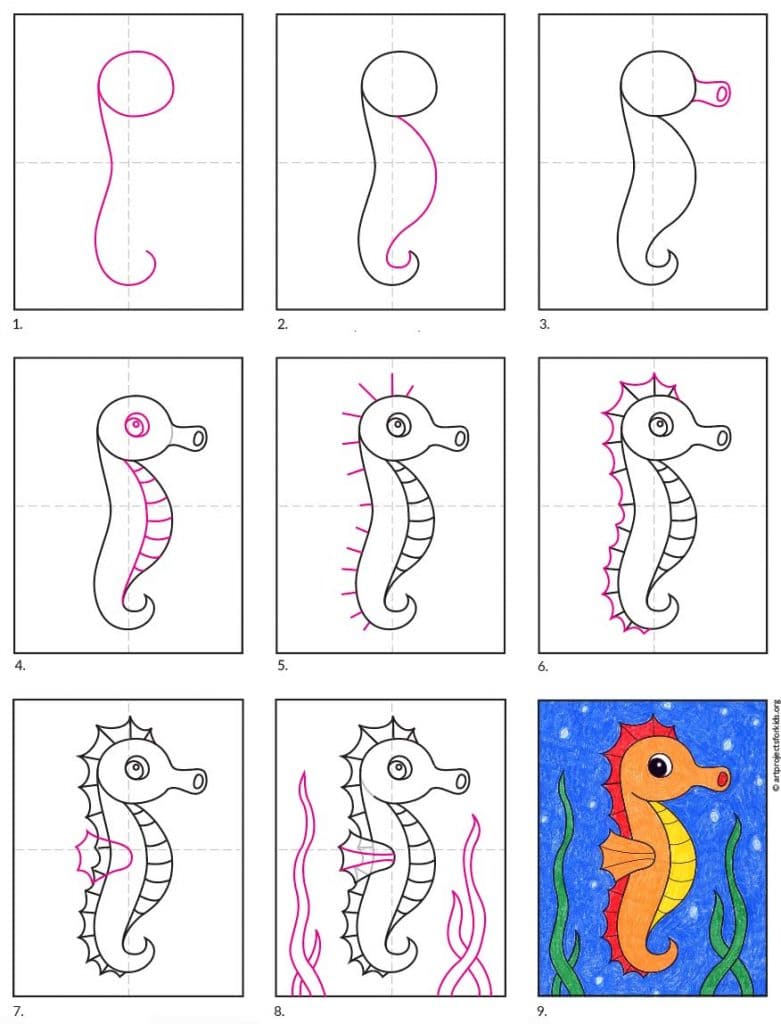 Seahorse Coloring Page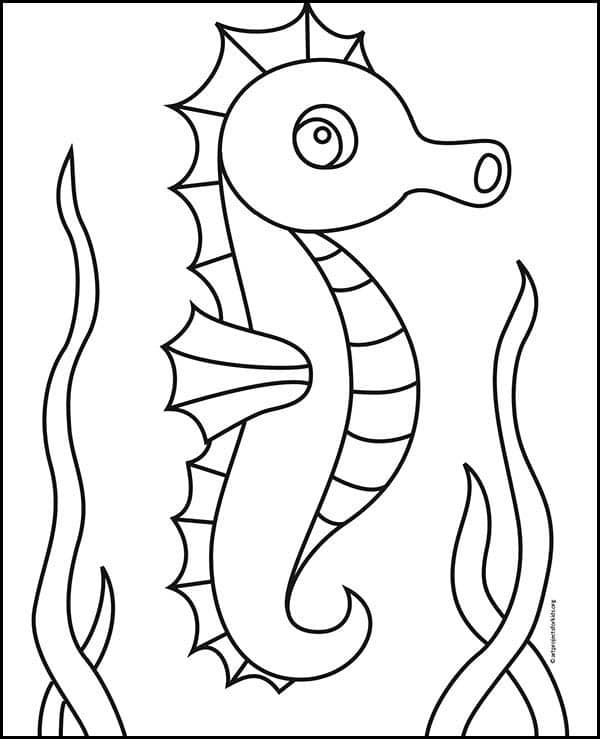 Materials for How to Draw a Seahorse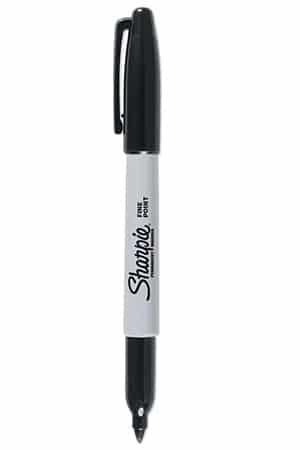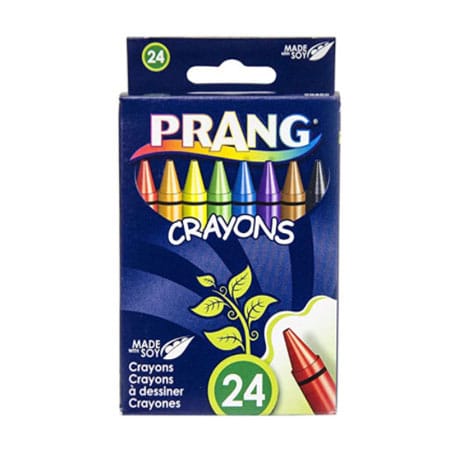 Directions for How to Draw a Seahorse
Time needed: 55 minutes.
How to Draw an Easy Seahorse
Draw an oval and curvy back line.

Add a curvy front belly line.

Add the mouth.

Erase the line, add eye and belly lines.

Draw the spokes along the back.

Connect the spikes with a curved line.

Draw a wing shape.

Erase inside, add lines and seaweed.

Trace with a marker and color.
More Fun Sea Animals to Draw