Now you can learn how to draw Superman the easy way, with the help of a step by step tutorial. His body has been simplified, but there's still no doubt about who he is.
Superman Drawing
Superman is a fictional superhero who first appeared in American comic books way back in the 1930s. He's the classic hero with super human strength, so it's no wonder that kids have been fascinated by his story all these years.
Today though, he's a fun drawing project to add to summer projects in general, and Father's Day in particular. This version of his body and pose is not complicated to draw, so featuring him on a Father's Day card is a fun theme to work with. His clothes make for a colorful card, and the messages that students add about their "Superman Dad" will just kind of write themselves.
Use the Button below to Download a PDF Tutorial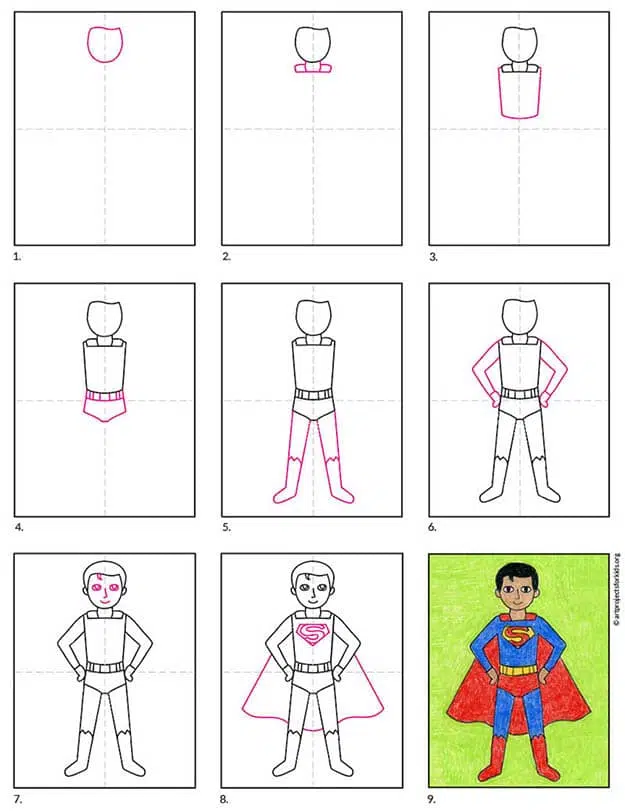 Save me to your Pinterest Board!
Superman Coloring Page
Materials for How to Draw Superman
Black Sharpie Marker. These fine point permanent marker pens make nice black outlines, have a good tip for coloring, and never bleed when they get wet. Use them with good ventilation and add extra paper underneath to protect your tables.
Prang Crayons. These are a bit softer than other crayons so they sometimes look like oil pastels. They also have a some nice brown shades that Crayola does not have unless you buy their larger boxes.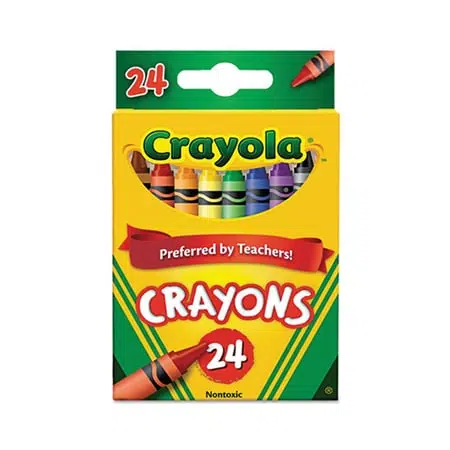 Crayola Crayons. The reliable brand that always works well. The 24 pack has some of my favorite golden orange and yellow colors that seem a bit richer and warmer than the ones Prang has.
Directions for How to Draw Superman
Time needed: 1 hour.
How to Draw Superman
Draw the head and hair line,

Add the neck and shoulders.

Draw the torso below.

Add the belt and pants.

Draw the legs and add the boot line.

Add two bent arms.

Draw the face and lock of hair.

Finish with the logo and cape.

Trace with a marker and color.
More Superhero Projects