Learn how to draw Frankenstein with this easy step by step tutorial. He doesn't have to look scary.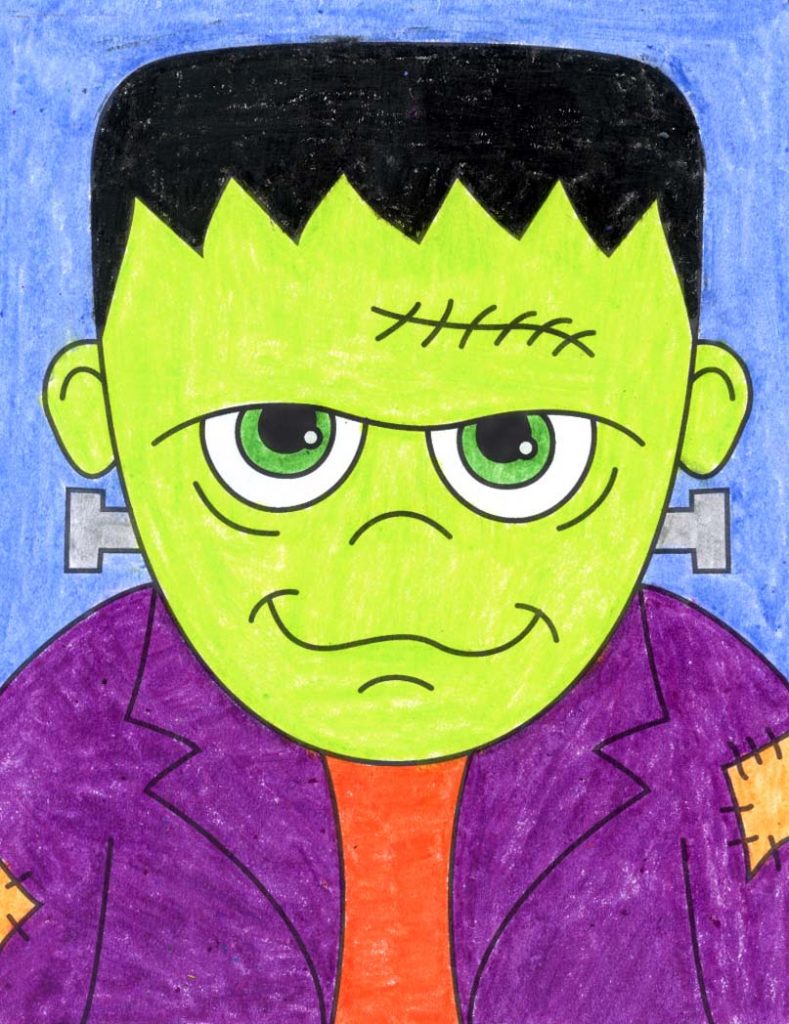 You can never have too many Frankenstein tutorials, as there are just too many ways to play around with this iconic Halloween figure.
Make him cute and cartoony, or artsy Picasso fartsy, or extra simple for the kinders. His recognizable face is a great draw this time of year, when Halloween is pretty much all that young minds can think about.
This new tutorial focuses on just his face, with giant eyes that students can anime up if they wish. No matter what, his lowered brow made of one continuous line is the start of a very expressive look. It's a great way to show how much can be said with just the eyes.
MATERIALS
Drawing paper
Black marker
Crayons
DIRECTIONS
Time needed: 30 minutes.
How to Draw Frankenstein
Draw a large U with a flat top.

Add the hair and brow line.

Start the eye shapes underneath.

Add inside eyes, nose, mouth.

Add two ears near the hair.

Draw two scews shapes.

Add shoulders and collar below.

Finish coat and add stitch lines.

Trace with marker and color.
More Frankenstein Drawings…