Learn how to draw an Easy Frankenstein with this easy step by step tutorial. He is made from some pretty simple shapes.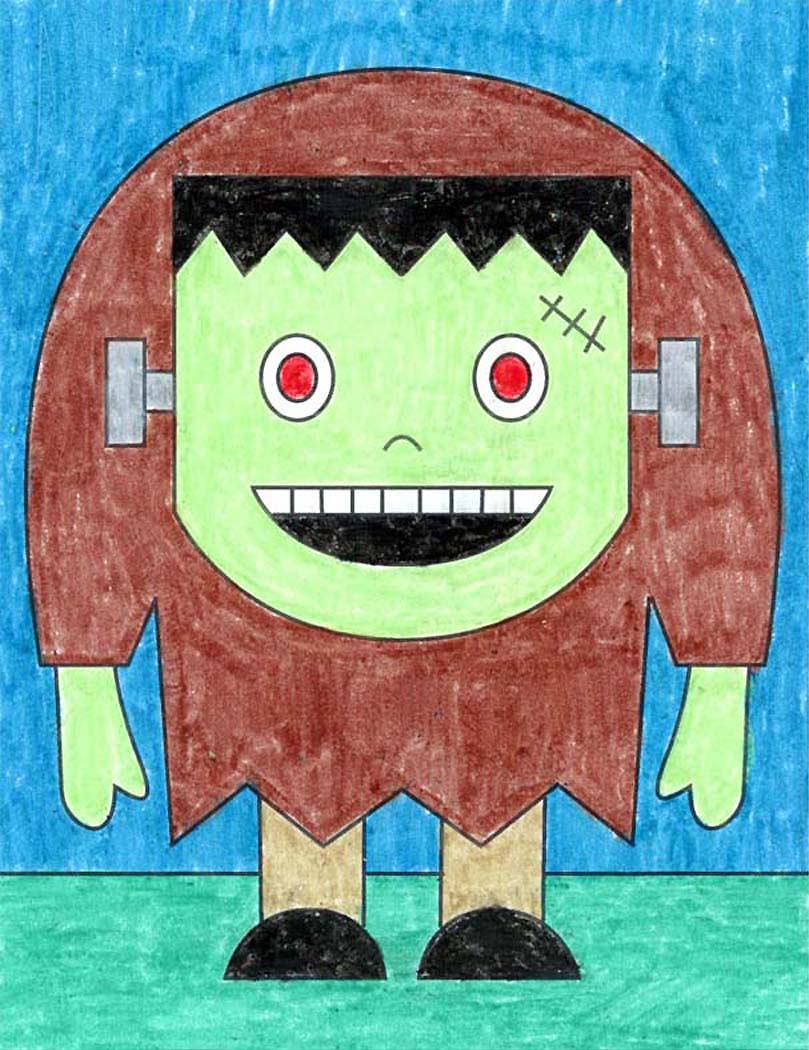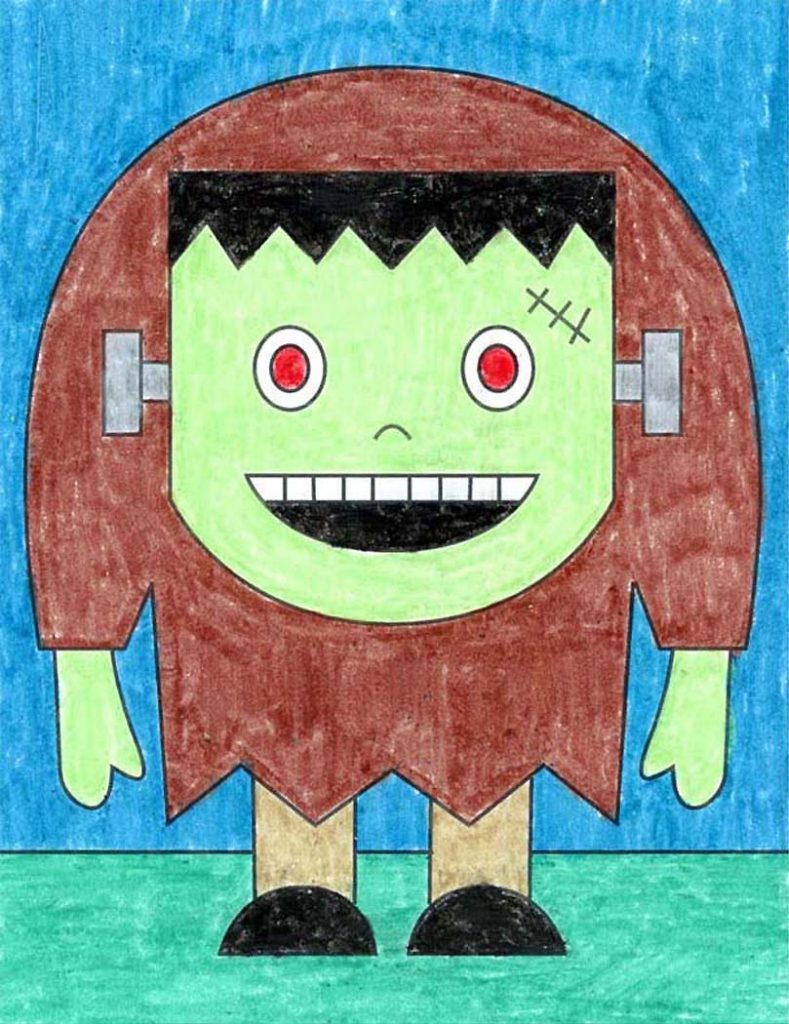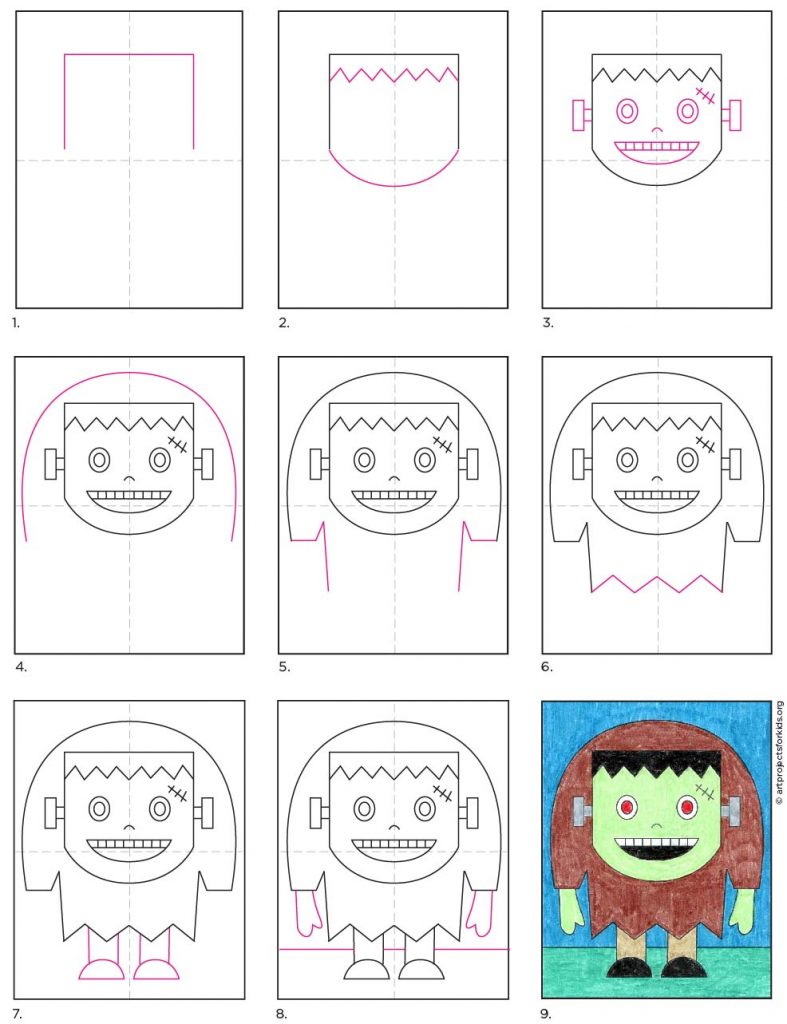 This exaggerated hunchback pose lets you draw Frankenstein with a little different look. This time his back is so hunched over that it's actually higher than his head! Not to worry though, he's still full on simple, symmetrical shapes, which make him easy to recreate.
Start with his head near the top of the paper, draw his bent body around it, and he'll look like he's barely fitting on your paper. Rather fitting for someone who is supposed to be so tall!
MATERIALS
Drawing paper
Black marker
Crayons
DIRECTIONS
Time needed: 30 minutes.
How to Draw an Easy Frankenstein
Start the head.

Add the chin and zig zag hair.

Draw eyes, nose, mouth, screws

Draw the shoulders.

Add the sleeves.

Draw the zig zag hem.

Draw the legs and feet.

Add hands and a horizon line.

Trace with marker and color.