Learn how to draw a Haunted House with an easy step by step tutorial. When you're done, you can fill the windows with all kinds of fun spooky stuff!
Draw a Haunted House
Haunted houses come in all shapes and sizes, of course, but if students really want to make them look scary, I have a few tips for drawing your best haunted house.
The more unbalanced and pieced-together looking the house is, the better. They need to be the opposite of neat and orderly. That's why this house has an overall funky and irregular shape to it.
2. They need to be dull and boring in color. Given that the neglect is often part of the story, the more blah the colors, the better.
3. The creepy details will make for an interesting story. Why is one light on and none of the others? Is there a black cat staring back at me? And did I really just see a ghost in that window?
The spooky season has a lot to offer, when it comes to creativity. That's the fun part to embrace, if you ask me.
Pin Me to Your Pinterest Board
Use the Button below to Download a PDF Tutorial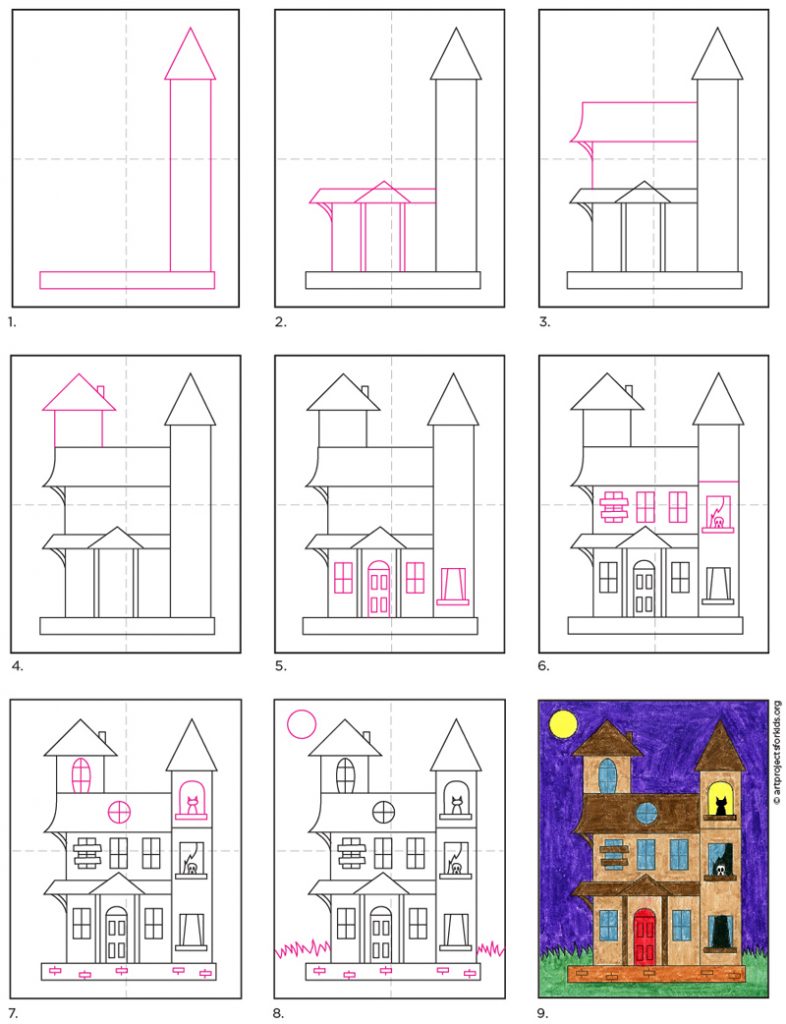 Haunted House Coloring Page
Materials for Haunted House Drawing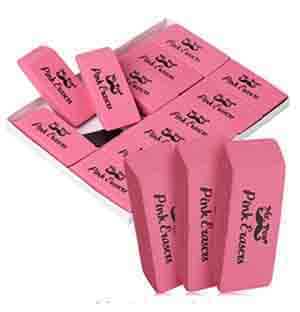 Eraser. Large ones you can hold in your hand do a much better job than just the pencil tip erasers, especially when erasing leftover pencil lines after tracing.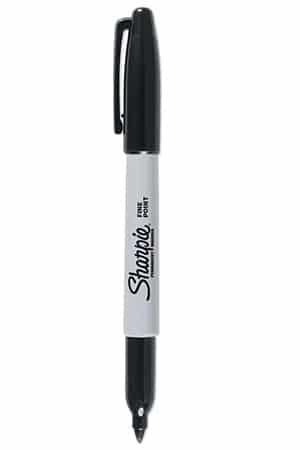 Black Sharpie Marker. These fine point permanent marker pens make nice black outlines, have a good tip for coloring, and never bleed when they get wet. Use them with good ventilation and add extra paper underneath to protect your tables.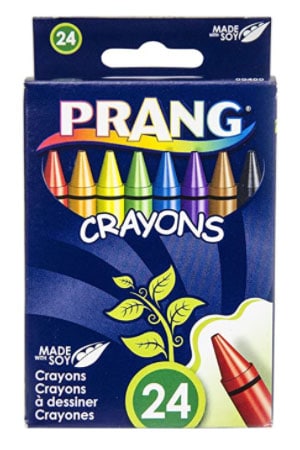 Prang Crayons. These are a bit softer than other crayons so they sometimes look like oil pastels. They also have a some nice brown shades that Crayola does not have unless you buy their larger boxes.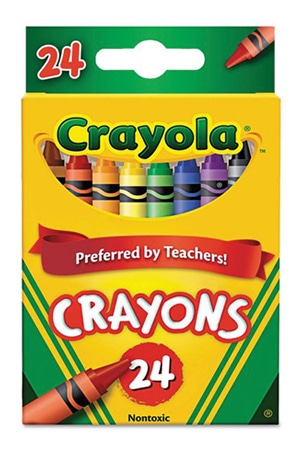 Crayola Crayons. The reliable brand that always works well. The 24 pack has some of my favorite golden orange and yellow colors that seem a bit richer and warmer than the ones Prang has.
Directions
Time needed: 45 minutes.
Step by Step Directions
Start with a rectangle floor and a tower on top.

Add the first floor to the left of the tower as shown.

Draw the second floor on top of the first floor.

Add the small third floor above the second floor.

Draw the bottom floor windows and a door.

Add the second floor windows.

Draw the third floor windows and add a cat if you wish.

Add the bricks, the background grass and a full moon.

Trace the drawing with a marker and color it with crayons.
Another Haunted House Drawing Project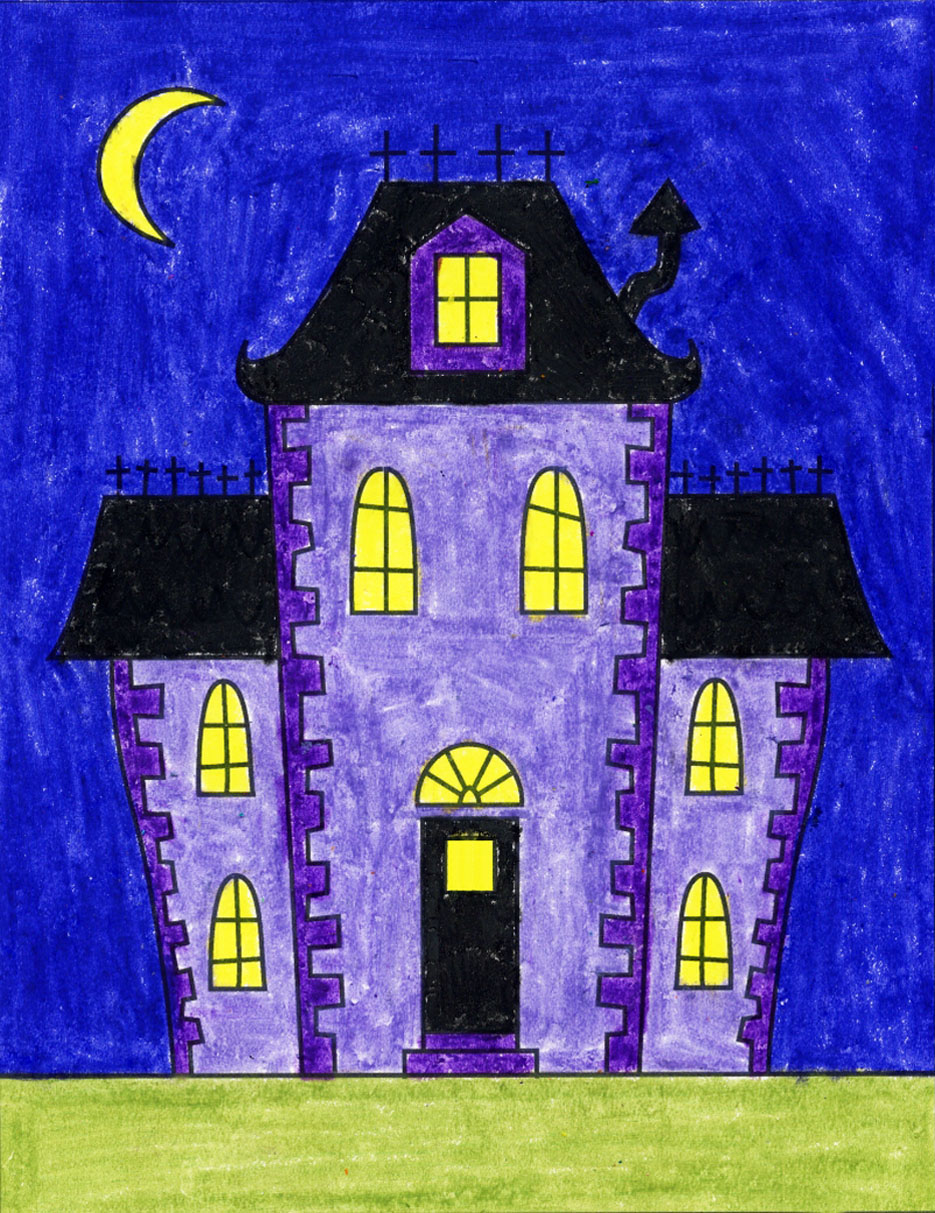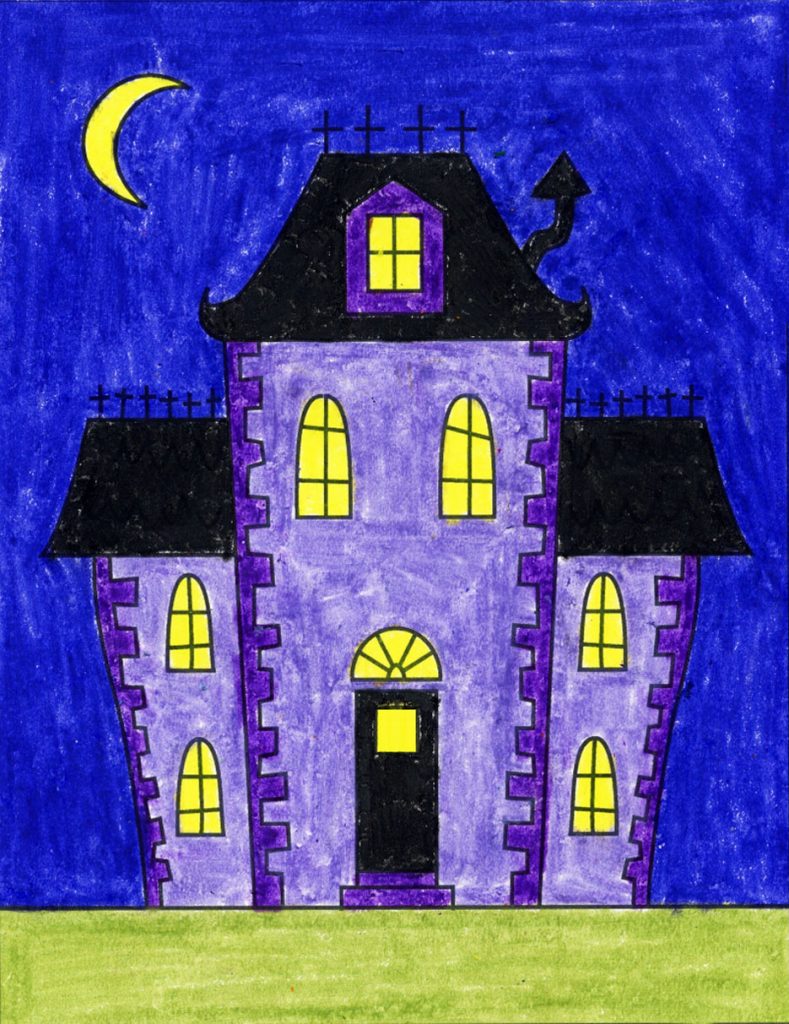 Here's another style of haunted house to draw. It has a kind of Victorian look to it, which can bring another kind of vibe to your haunted house drawing projects.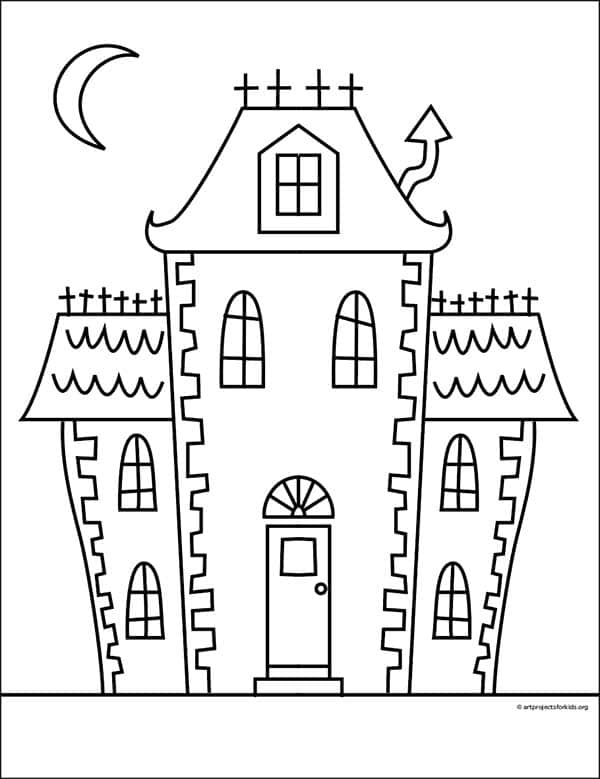 How to Paint a Haunted House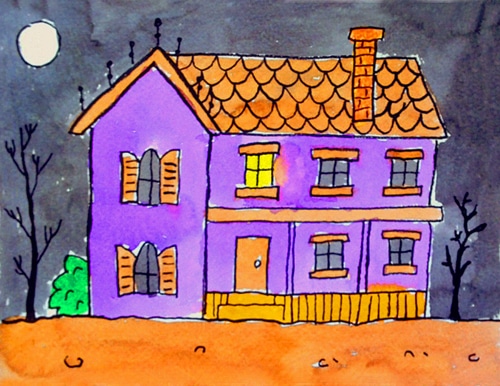 One More Haunted House Art Project
See my Free Gallery of over 700 Projects