Learn how to draw an Easy Haunted House with this simple step by step tutorial. It could also double as a haunted mansion!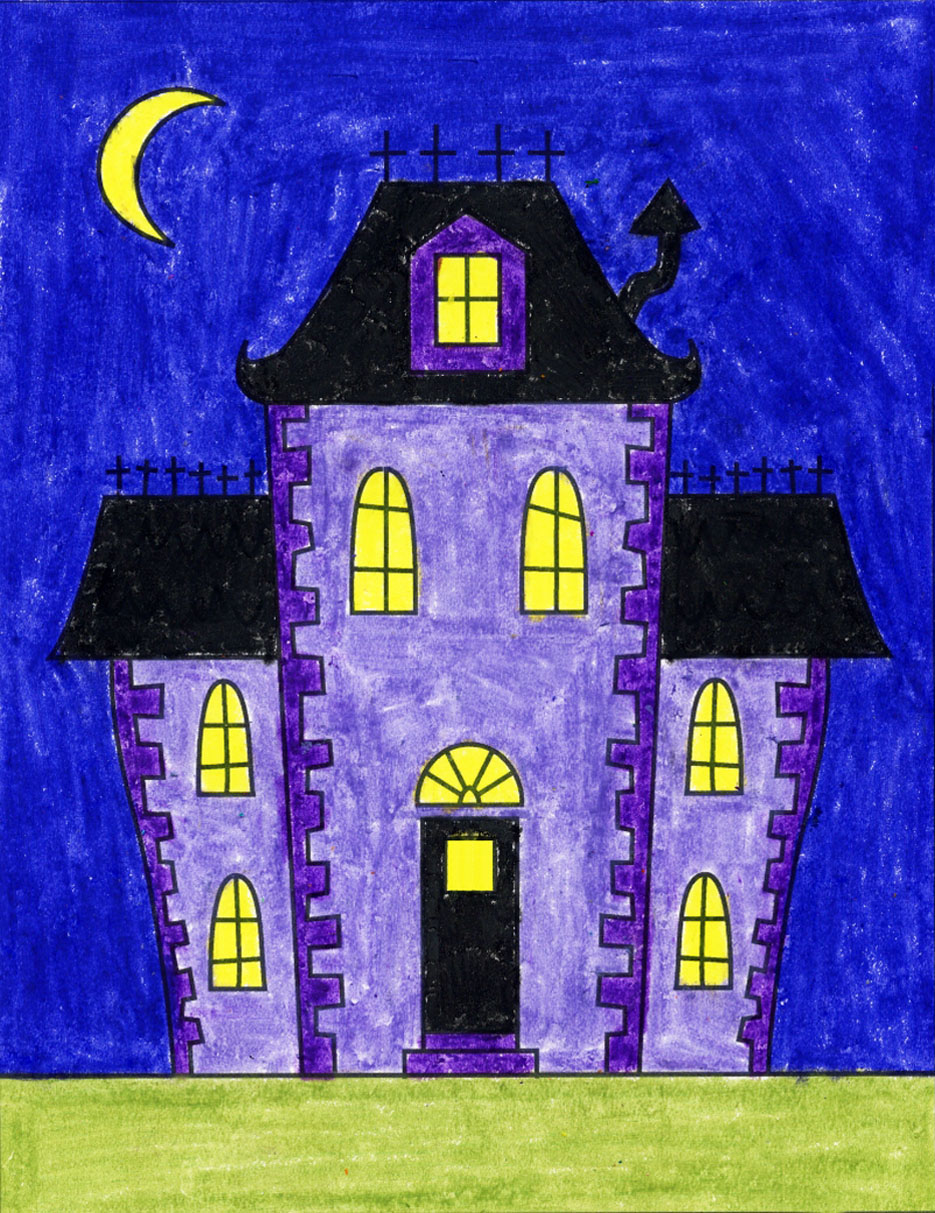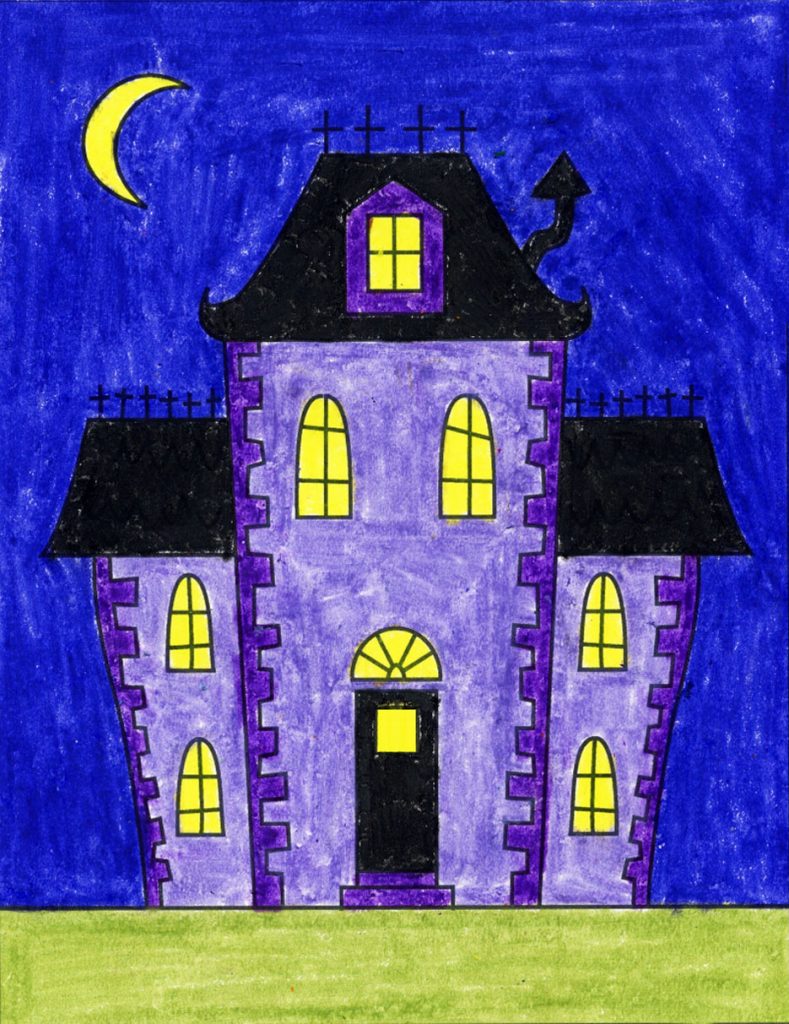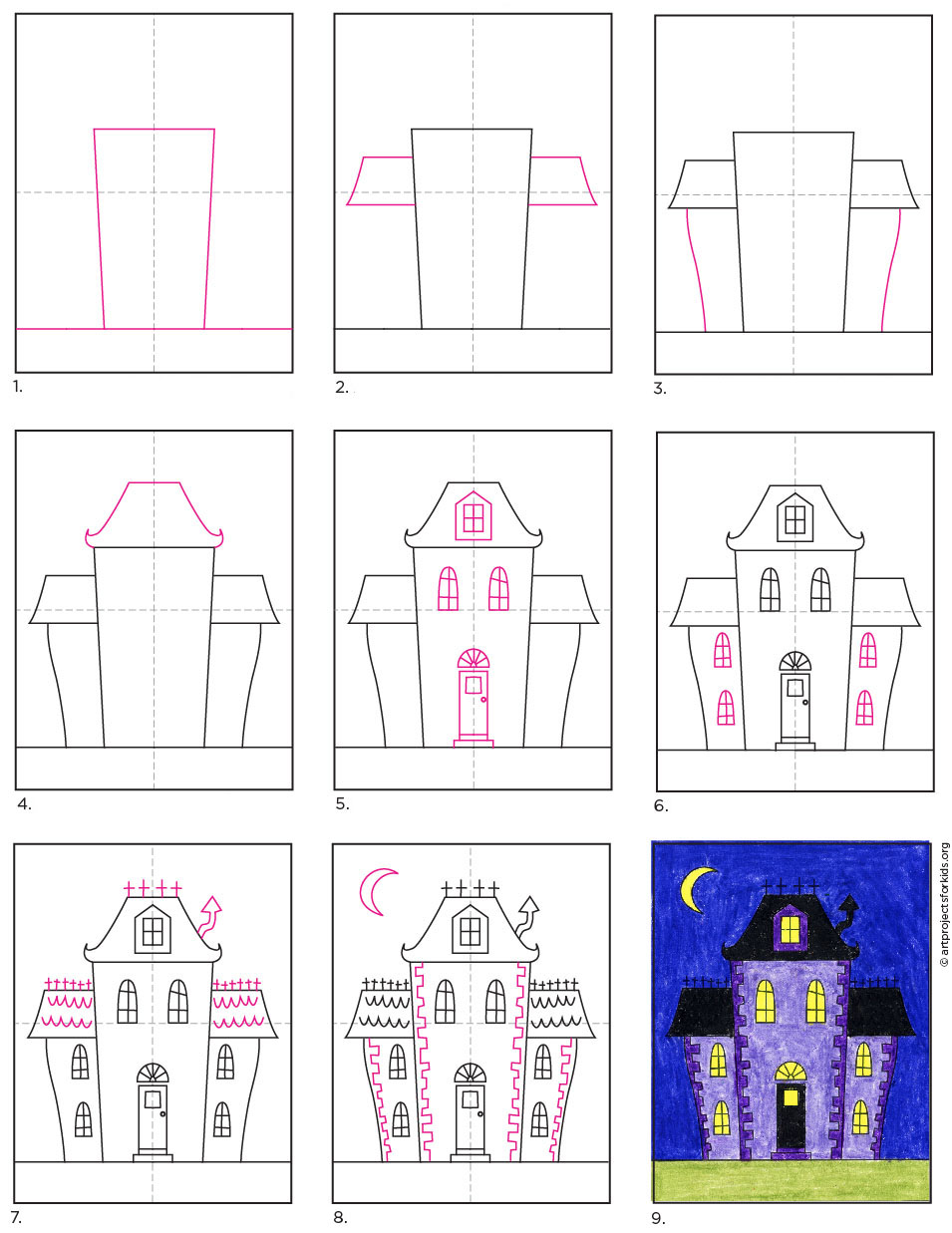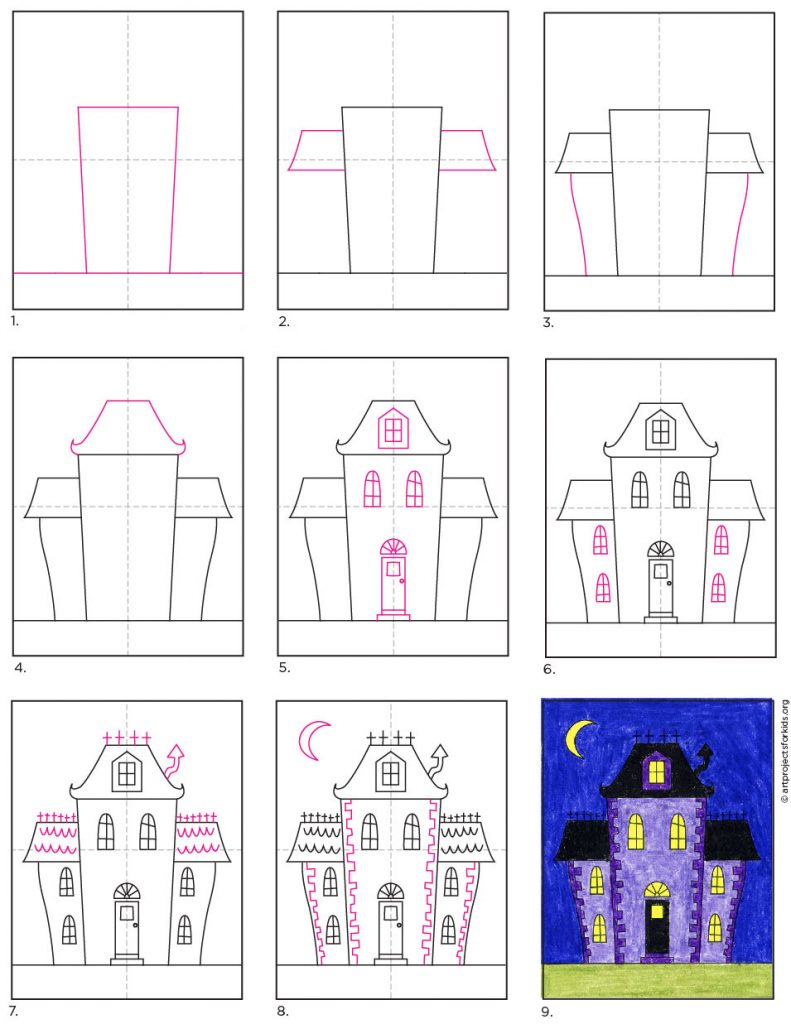 There are as many ways to draw a haunted house, as there are movies about haunted houses, so that makes quite a long list.
My favorite are the ones that look more like old mansions, but everyone has their preference (hence the two houses in my collection, so far.) That will probably be growing in time.
This drawing has the old fashioned window and roof details, along with a slightly distorted perspective. If your students are looking to draw a haunted house with some extra fancy touches, this might be the one for them.
MATERIALS
Drawing paper
Black marker
Crayons
DIRECTIONS
Time needed: 45 minutes.
How to Draw an Easy Haunted House
Draw ground and add rectangle.

Add a roof on both sides.

Add sides below each roof.

Add the top center roof.

Draw center door and windows.

Draw side windows.

Add roof details and chimney.

Finish house edge lines, moon.

Trace with marker and color.