Inspired by a wonderful children's book "Hair Love" by Matthew A. Cherry, this tutorial will help students draw the main character Zuri, with a choice of how to finish her amazing hair.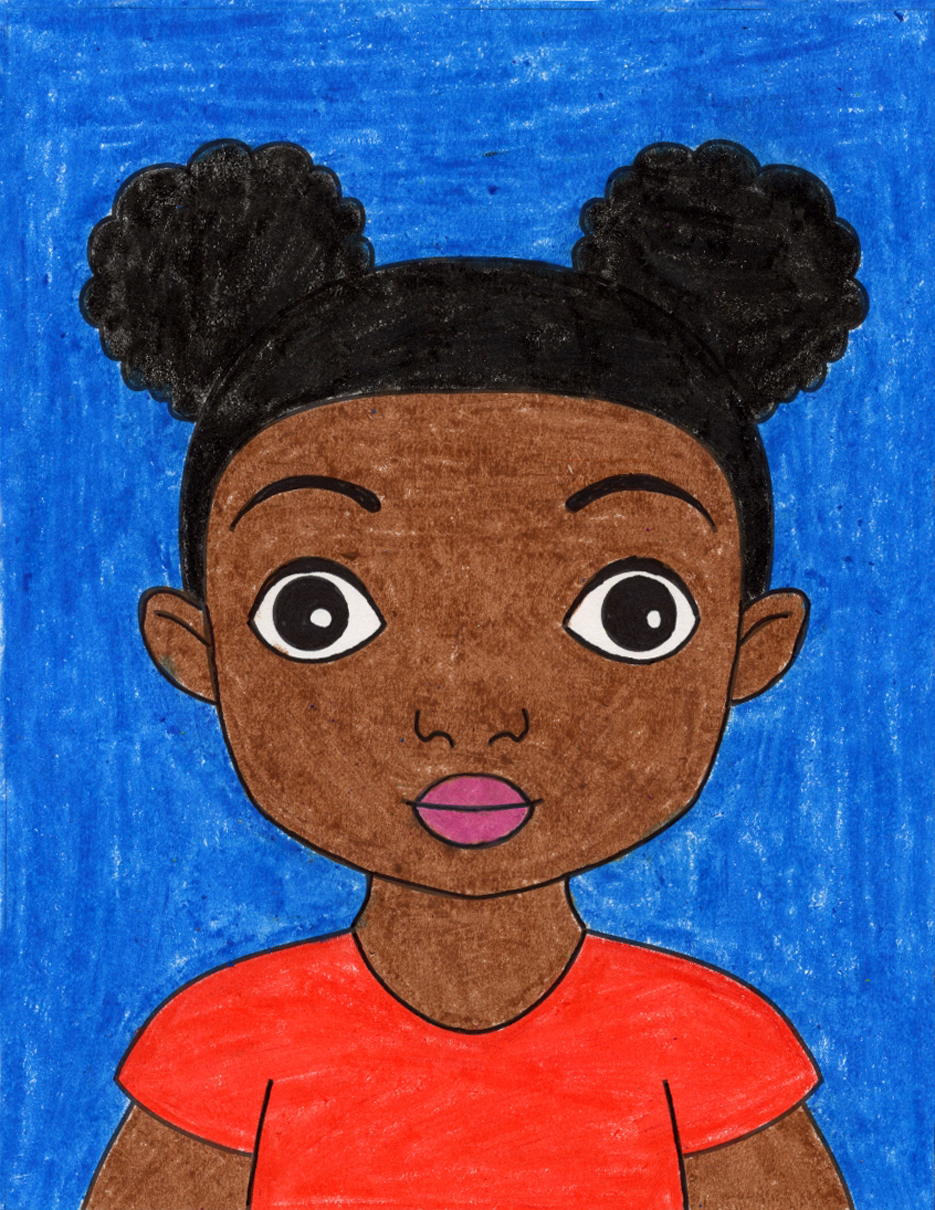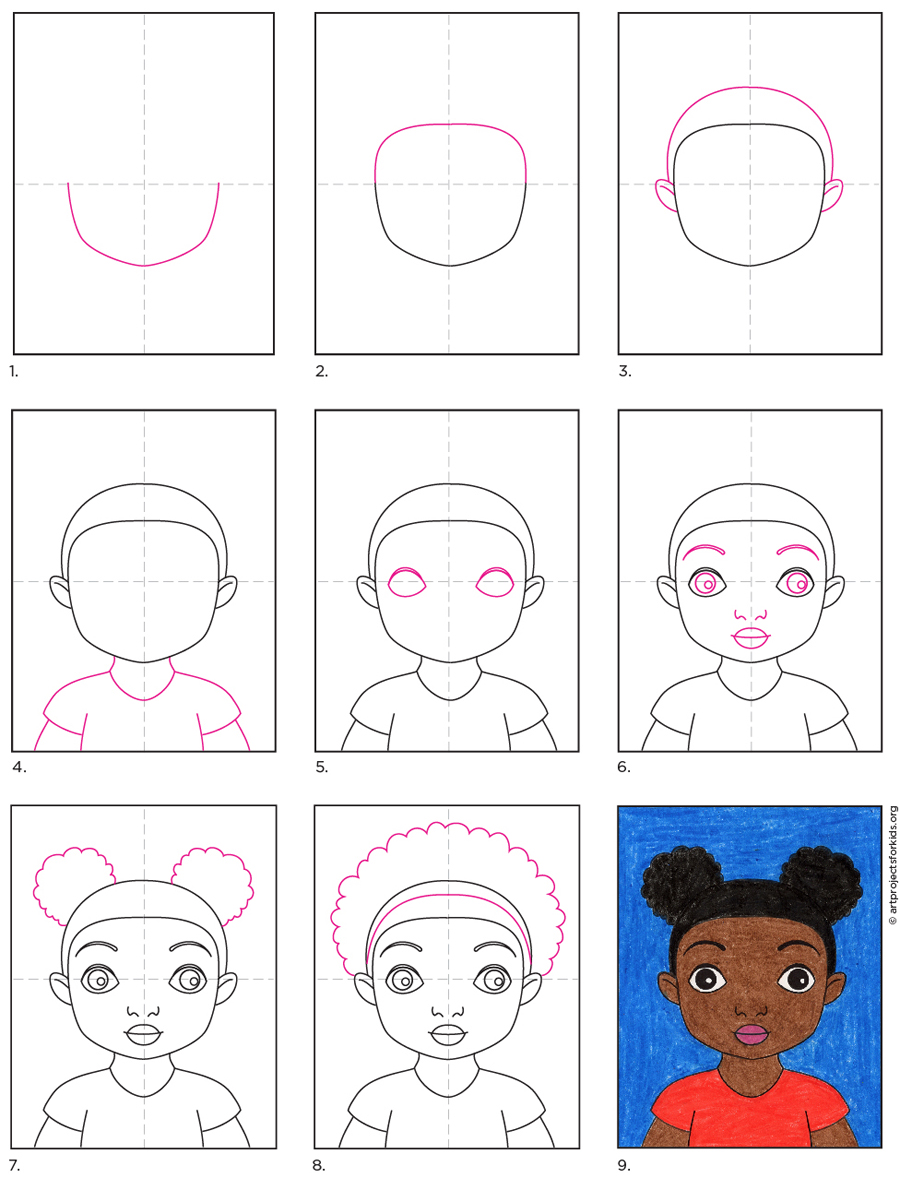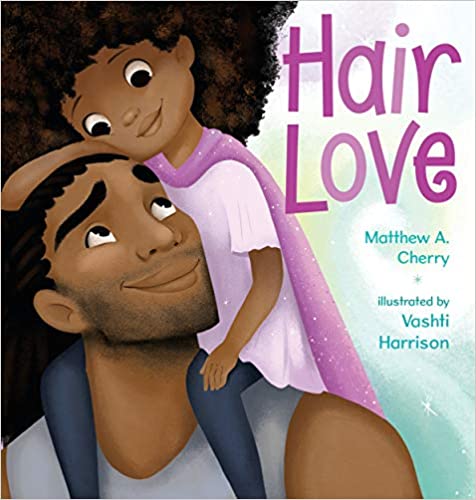 Zuri is a young African American girl who introduces readers to her fabulous hair, which "kinks, coils, and curls every which way." In this story, it's up to Daddy to give his daughter an extra-special hair style in this ode to self-confidence and father/daughter love.
Tender and empowering, Hair Love by filmmaker Matthew A. Cherry, is an ode to embracing your natural hair — and a celebration of fathers and daughters everywhere.
(Please note that is an affiliate link, and if you purchase, I will be compensated but at no cost to you.)
MATERIALS
Drawing paper
Black marker
Crayons
DIRECTIONS
Time needed: 45 minutes.
How to Draw Zuri from Hair Love
Start the bottom of the face.

Add the top of the face.

Draw ears and headline above.

Draw a neck and shoulders.

Start two large eyes.

Finish eyes, brows, nose, mouth.

Hair option: Two puffs.

Another option: band and curls.

Trace with marker and color.