When it's time to draw the symbols of China, learning how to draw a panda with easy step by step directions is a fun place to start.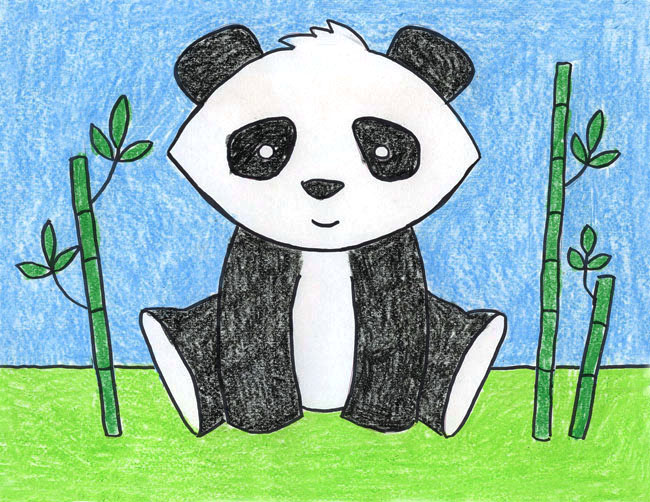 This panda has all the qualities I would look for, when showing young elementary students how to draw a panda. The head and body are made with simple shapes that easily distinguish between the black and white parts, and he (or she) is sitting in a nice, balanced way. Symmetrical images are always helpful as you only really need how to figure out how to draw half of the animal, and then copy for the rest.
MATERIALS
*The above product links are referrals. If you click through and take action, I'll be compensated a small amount, at no extra expense to you.
DIRECTIONS
Time needed: 1 hour.
How to Draw a Panda
Make guidelines. Draw bottom of the head.

Finish the top of the head.

Add two ears.

Start the arms.

Finish the arms

Add two legs and a belly line.

Add the eyes, nose, mouth and tuft of fur.

Add a grass line and bamboo.

Trace with a marker and color.