If you want to draw a bear face, one that is easy enough for even kinders to tackle, this one will do nicely. Scroll down for more bear drawing projects.
Make sure though to begin with the two center guidelines in place. They may be folded, or drawn, they just make a big difference when students are deciding where their lines need to be. You'll be surprised how many more large heads you get, than if just had blank paper.
MATERIALS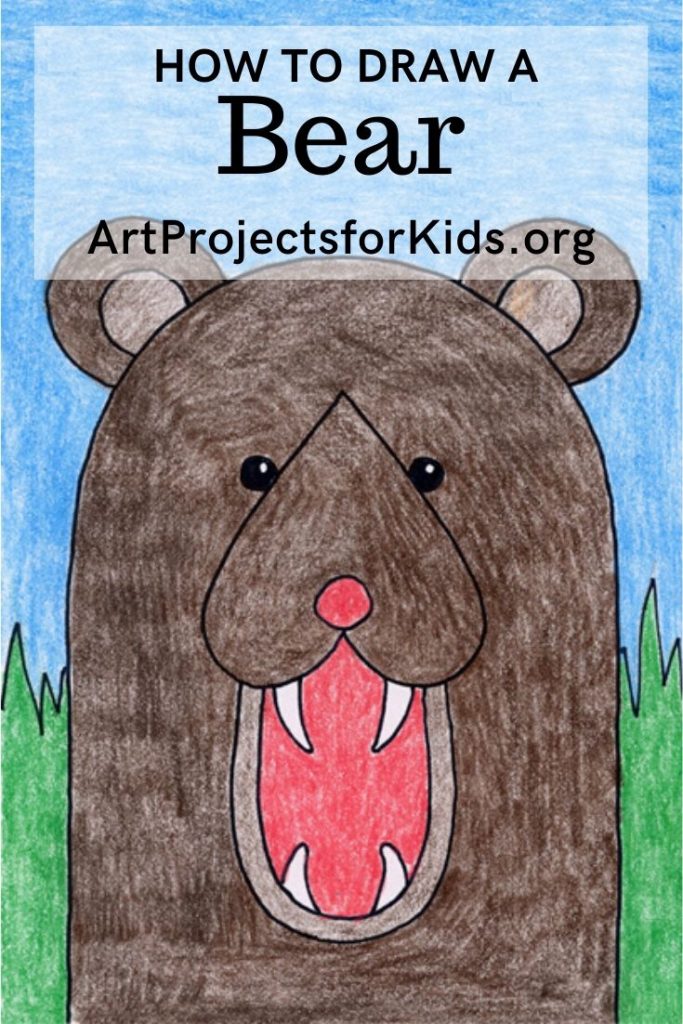 Draw a Grizzly Bear
Drawing grizzly bears can be simplified if you just draw the front view, with two legs instead of four. Plus you get the fun of looking right in his (or her) amazing face!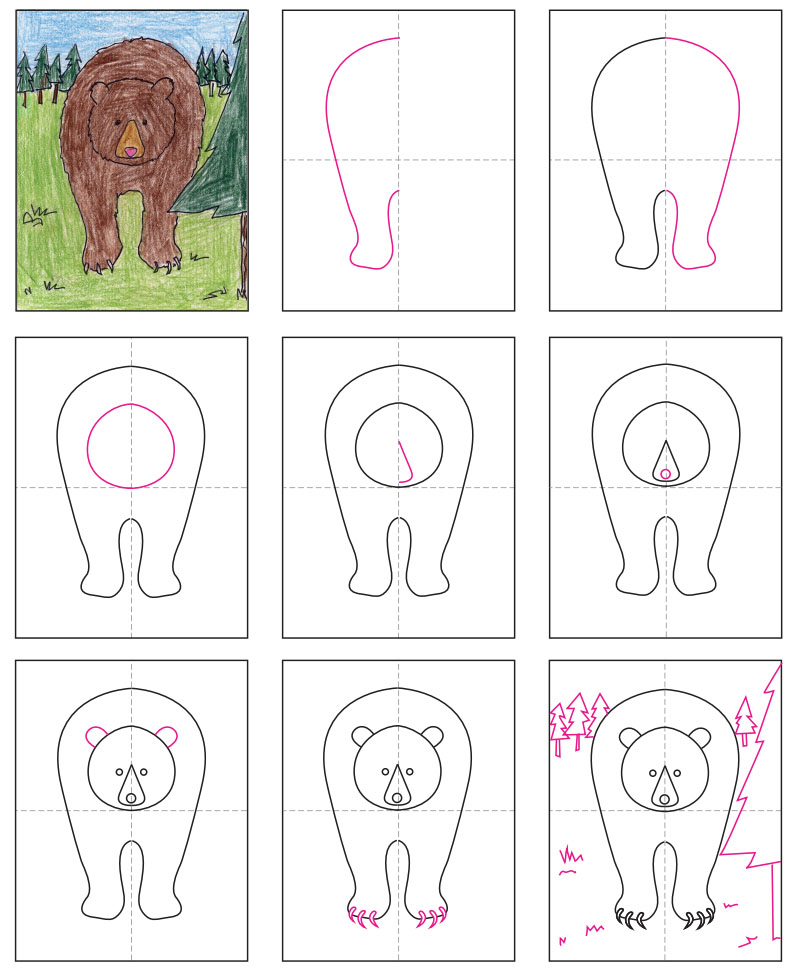 MATERIALS
Draw a Standing Bear
If you draw a standing bear with symmetrical arms and legs, you'll see how much easier it is than drawing one in profile. Plus you can see all of his cute face.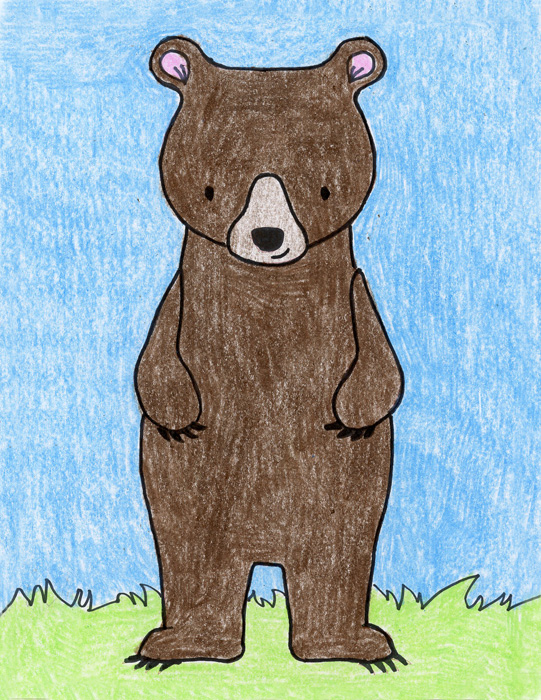 MATERIALS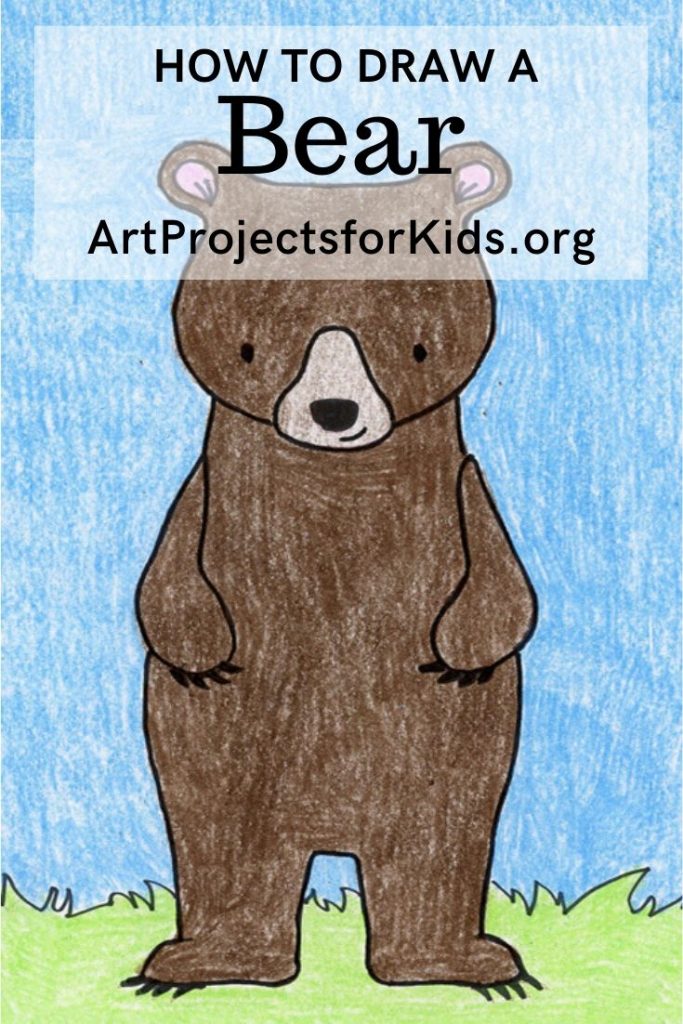 Draw a Bear with a Scarf
Once you learn how to draw a bear head, add some storybook fun by deciding what kind of scarf your bear might like to wear.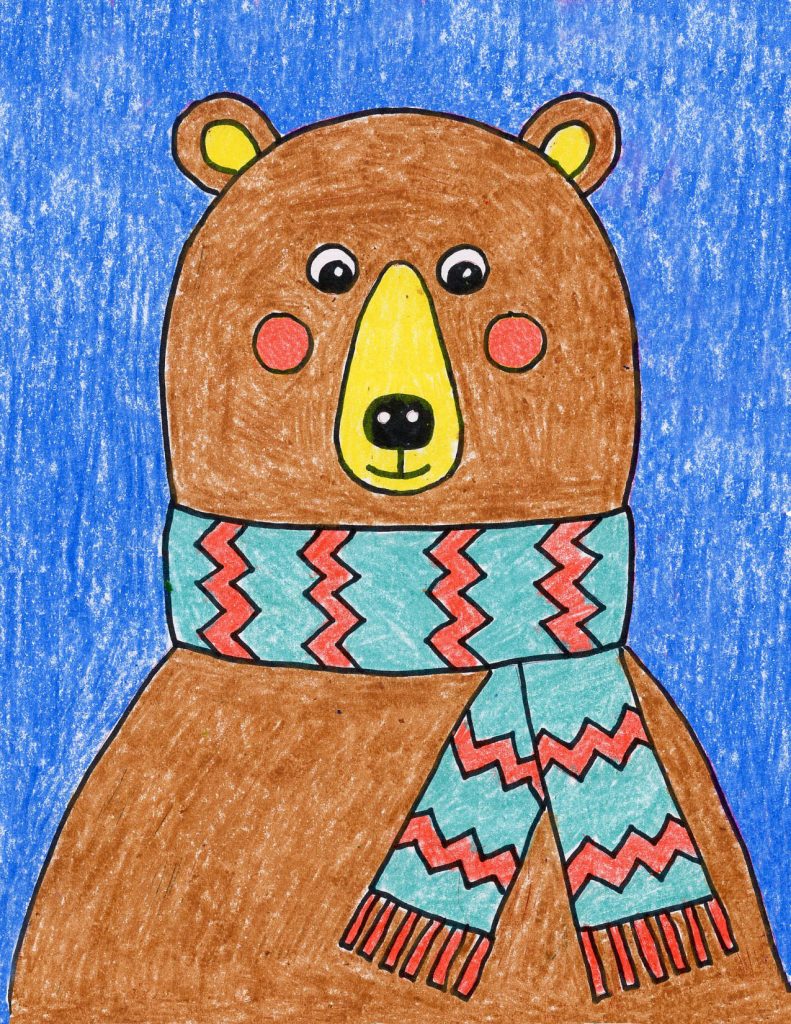 Because you can never have too many "draw a bear" tutorials, here's one that features a brown bear face, and then some simple instructions for adding a scarf.
It's simple shape and details lend itself to scaling it up or down in an easy way. Just start by folding the paper and making center crease marks in both directions (horizontal and vertical) and then make sure the head starts of top of the middle line, and is centered on the vertical one.
What could be cuter than some giant bears in scarves?
MATERIALS
DIRECTIONS
Time needed: 1 hour.
How to Draw a Bear Head
Make guides. Draw an upside down U.

Add the scarf.

Draw the shoulders.

Draw ears and nose.

Add eyes and muzzle.

Add inside eyes, nose and mouth.

Add cheeks and scarf ends.

Decorate scarf with patterns.

Trace and color away.