Make a polar bear drawing with just a few simple, symmetrical shapes. Narrow eyes and a small forehead let you know exactly what kind of bear he is.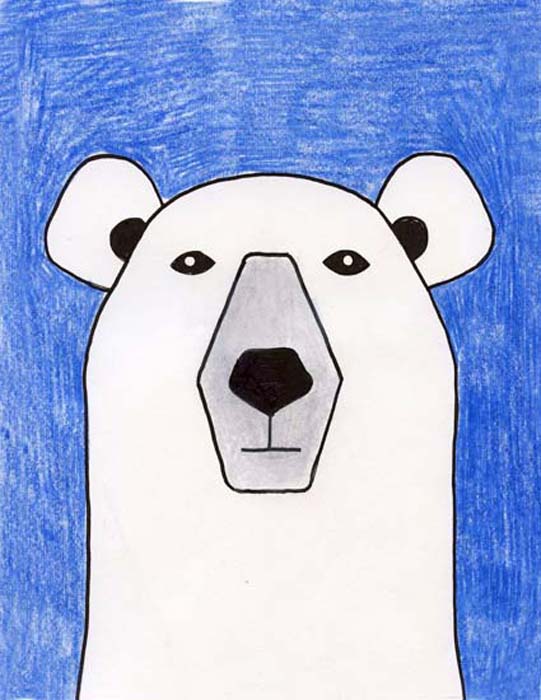 There are just a few details that make a drawing of a polar bear pretty unmistakable – a small forehead, wide neck, and lightly colored muzzle. Make sure you include these an no one will doubt what you have just drawn.
MATERIALS
• Download Polar Bear Tutorial
• Drawing paper
• Sharpie black marker
• Crayons
DIRECTIONS
Time needed: 45 minutes.
Draw a Polar Bear
Make guidelines. Start the top of the head.

Draw the sides of the head.

Add a hexagon nose.

Add mouth lines.

Start the top of the muzzle.

Finish the bottom of the muzzle.

Draw two eyes.

Add two ears.

Trace and color with crayons.