Easy How to Draw a Monster Tutorial and Monster Coloring Page
Learn how to draw a Monster with an easy step by step tutorial. His shapes could be colored so many different ways.
How to Draw a Monster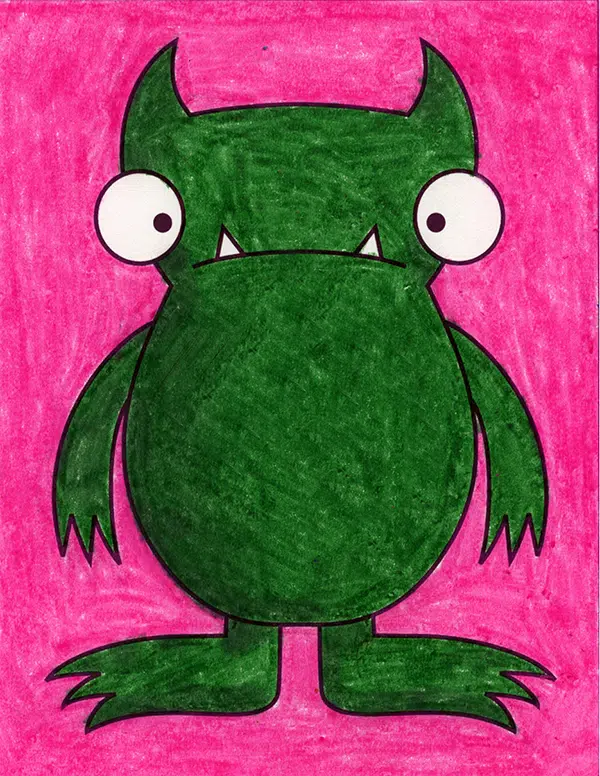 Monsters have lived in children's imagination from time in memorium, but rather than dwelling on any scary connections they have, it's fun to mix them with a little creativity.

Eyes can be on the goofy side, sharp teeth with an underbite and claws on the floppy side. They all add up to something more silly than scary. Toss in the fact that there's no one right way to draw them, and you have fertile ground for some imaginative artwork.

Think you like the idea, but that it might be too simple for your students? Then consider adding another twist, like asking students to add their own texture (one of the Elements of Art). They can draw their own implied texture (like fuzzy hair or bumpy skin) or do an actual crayon rubbing. That's what simple drawing projects have to offer, they can be the starting point of something else.
Pin me to your Pinterest Board
Use the Button below to Download a PDF Tutorial
Monster Coloring Page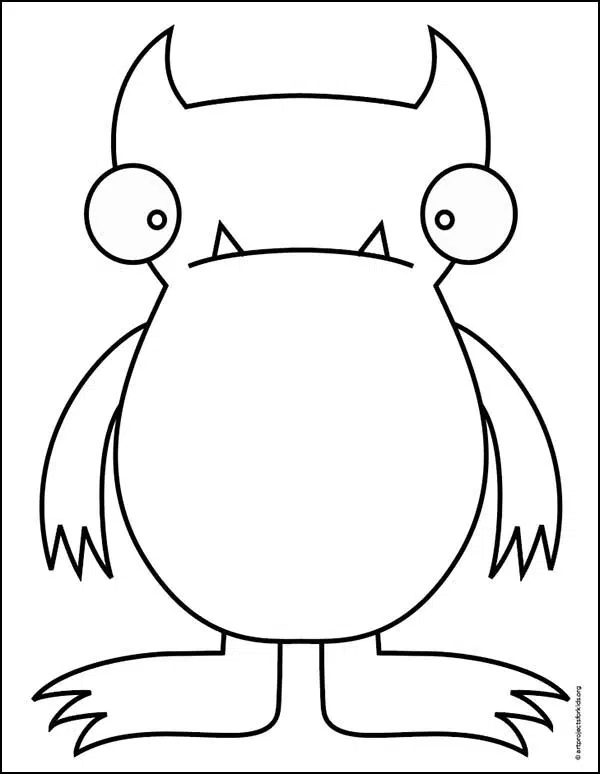 Materials for a Monster Drawing
Drawing Paper. This is the good stuff you can buy in bulk for a good price.
Pencils. I like how this brand always makes nice dark lines.
Black Marker. A permanent marker will give you a dark black color.
Note: All of the above are Amazon affiliate links.
Directions to Draw a Monster Step by Step
Time needed: 30 minutes
How to Draw a Monster
Start with a large U shape.

Add two curves on top.

Finish head with ear shapes.

Draw the left foot.

Add the right foot.

Draw the left arm.

Add the right arm.

Finish with eyes and mouth.

Trace with marker and color.
More Monster Projects