Learn how to draw a Victorian House and then finish if off your favorite old-fashioned details. A cheat sheet with lots of ideas helps.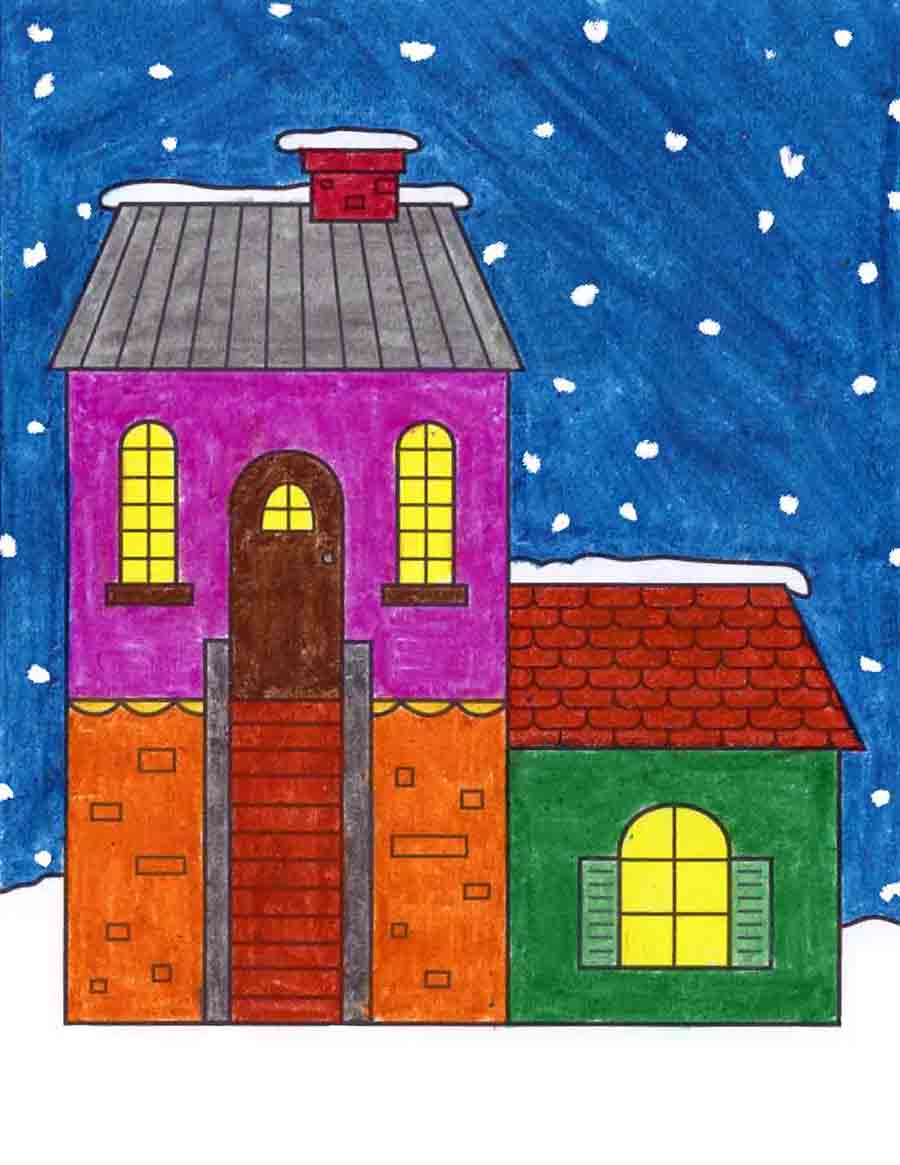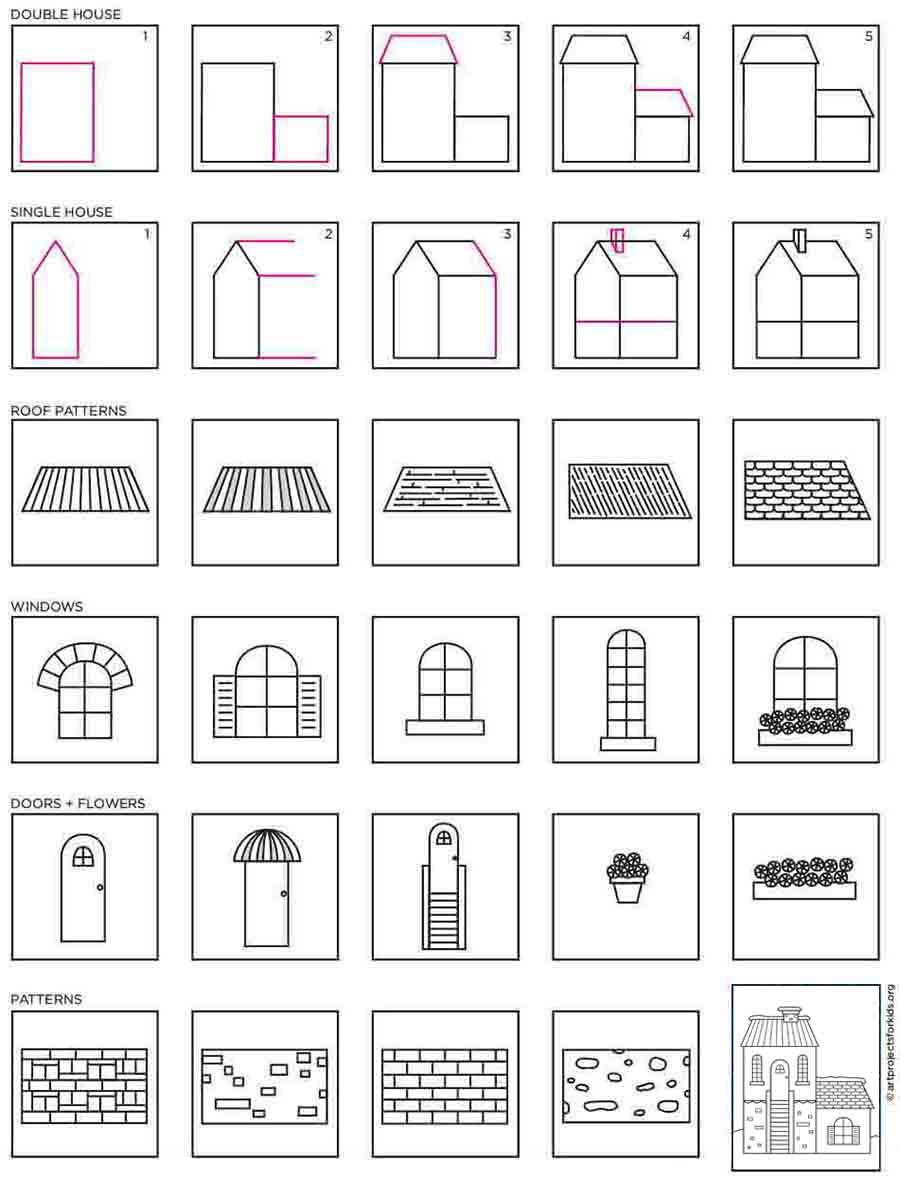 Old-fashioned houses seem to have a built in cozy look, which is probably why so many people are drawn to them. The rounded doors, window flower boxes and brick chimneys all add to their appeal, and are actually quite easy to draw.
This tutorial shows students how to start the basic house, but then lets them decide which elements to add to finish it. There are two choices for the basic structure, and then a collection roof patterns, windows, doors and wall patterns.
If your young artists like drawing houses, especially make believe ones, but need some ideas of what to add, then this is the perfect place to start. They have some help getting the frame work up, so to speak, but the rest of the design is up to them.
MATERIALS
Drawing paper
Black marker
Crayons
DIRECTIONS
Time needed: 30 minutes.
How to Draw a Victorian House
Double House

Single House

Roof Patterns

Windows

Doors + Flowers

Patterns
More House Drawing Projects