Learn how to draw a cottage and surround it with colorful landscaping with this step by step tutorial. Who says there always has to be green things around it?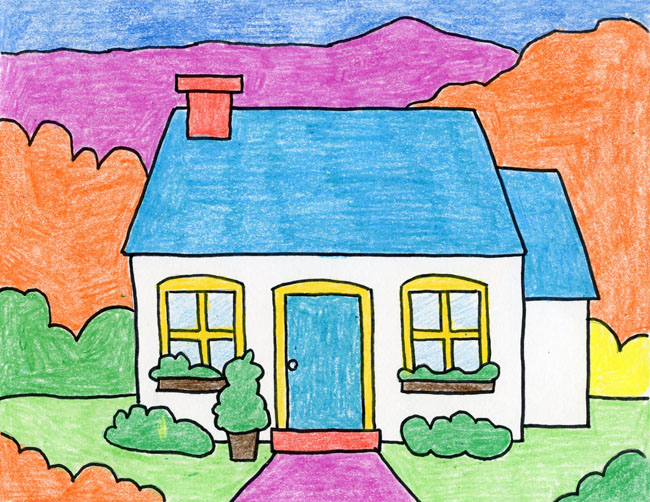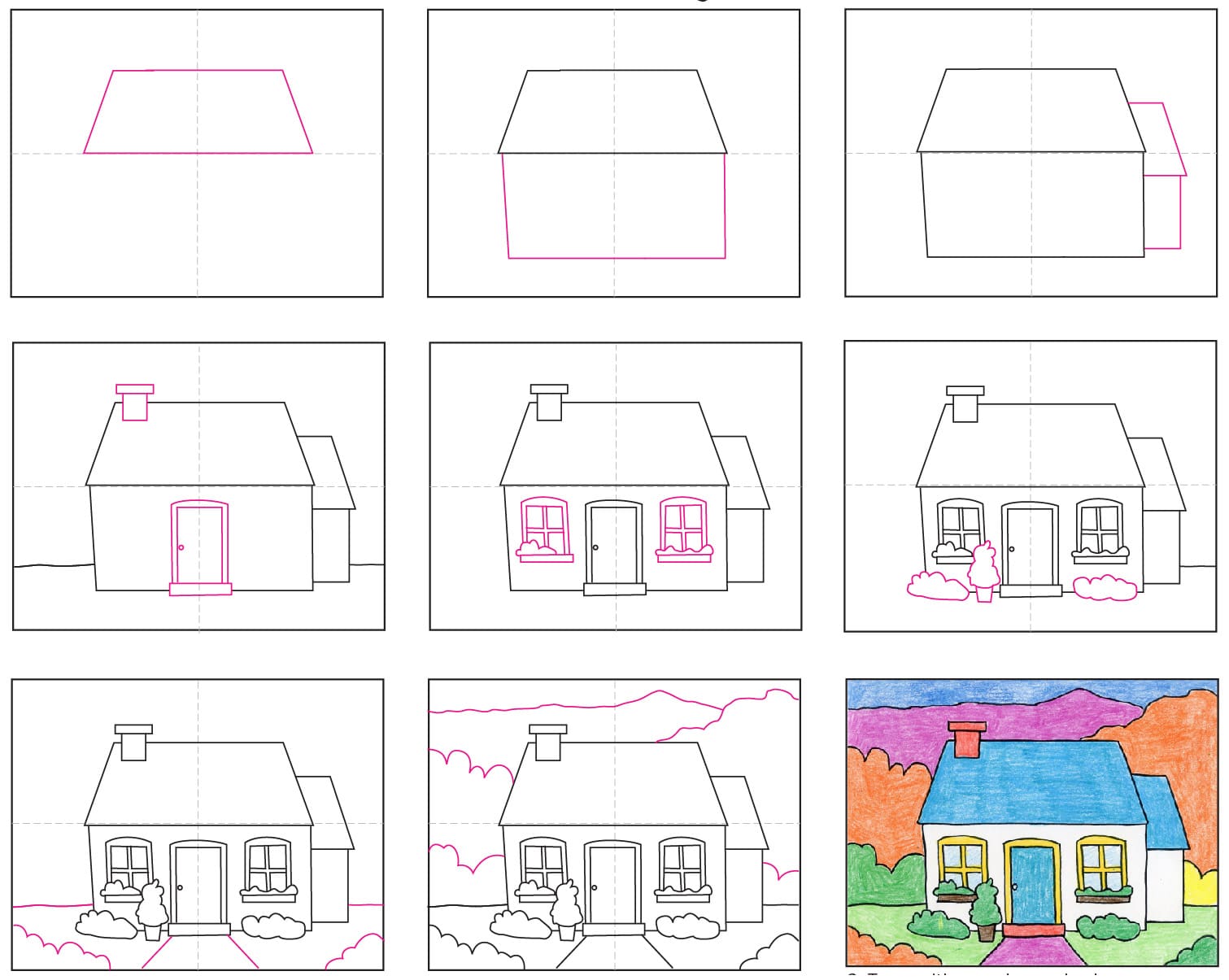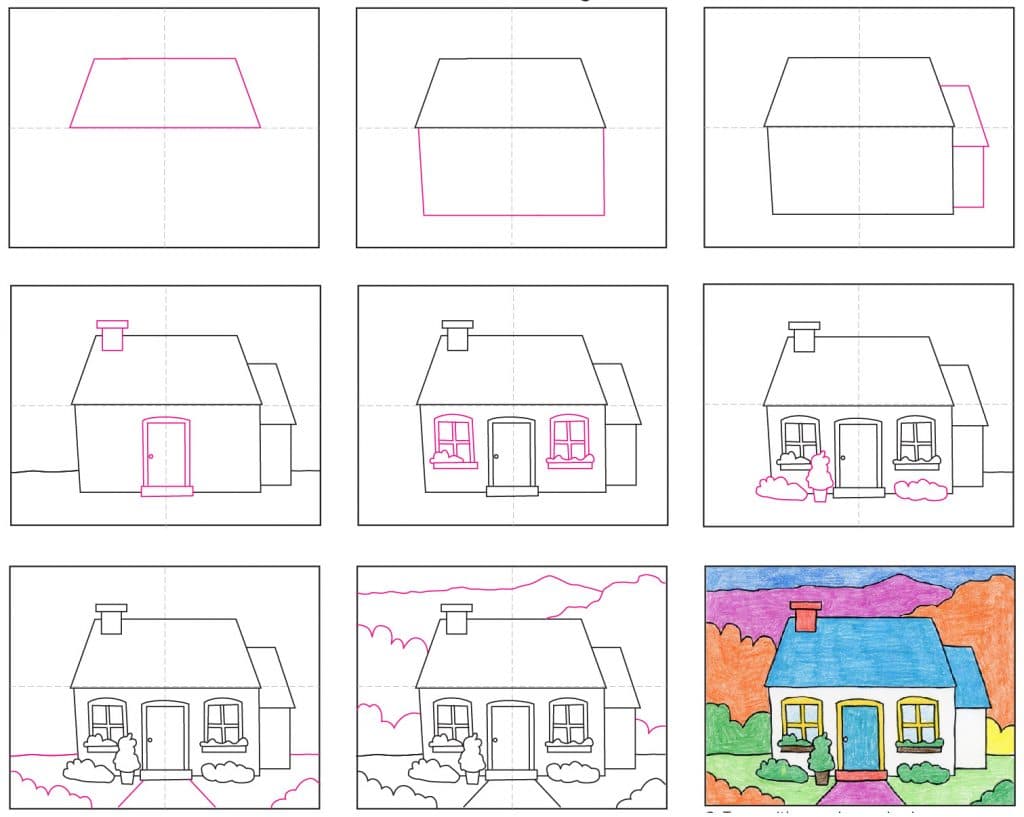 Houses come in a million different shapes and sizes, so why not encourage your students to try some different ones out?
This little cottage was inspired by many cute little paintings found over on Pinterest, and it's a reminder of how inviting homes can look when they are simple and tidy with lots of lovely landscaping around them. No need to draw all the little leaves and branches though, just make them large bushy shapes and maybe a mountain or two and they'll give the same effect with a lot less work.
MATERIALS
*The above product links are a referral. If you click through and take action, I'll be compensated a small amount, at no extra expense to you.
DIRECTIONS
Time needed: 45 minutes.
How to Draw a Cottage
Draw the roof.

Add the house below the roof.

Draw the side addition.

Add a chimney and front door.

Draw windows with flower boxes.

Add small bushes and a potted plant.

Add sidewalk, bushes and ground line.

Draw trees and a mountain in the background.

Trace with a marker and color.