Learn how to draw a cottage and surround it with colorful landscaping with this step by step tutorial. Who says the bushes always have to be green?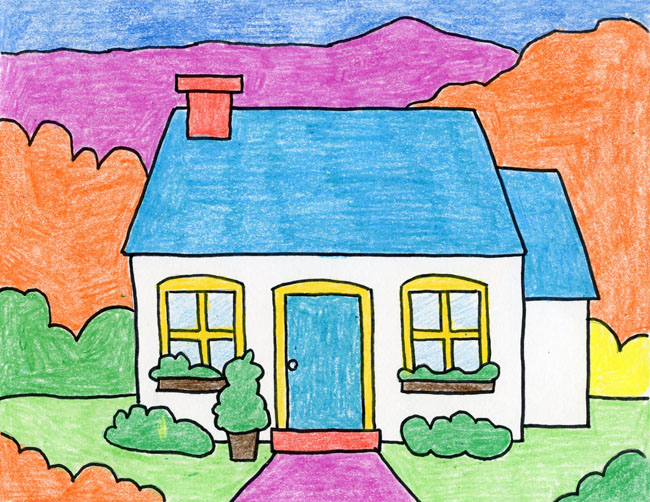 If your student's house drawings are looking all the same these days, with similar shapes and features, then here's some inspiration on how to mix things up a bit. Instead of drawing just the main house shape, students could easily add a small addition to one side, and make the trim and landscaping extra colorful.
When it comes to drawing the landscaping, there's no need to stop with just one layer. The drawing will get some instant depth if they add extra foliage in the foreground and background too. Layering is one of the first steps to learn more about perspective.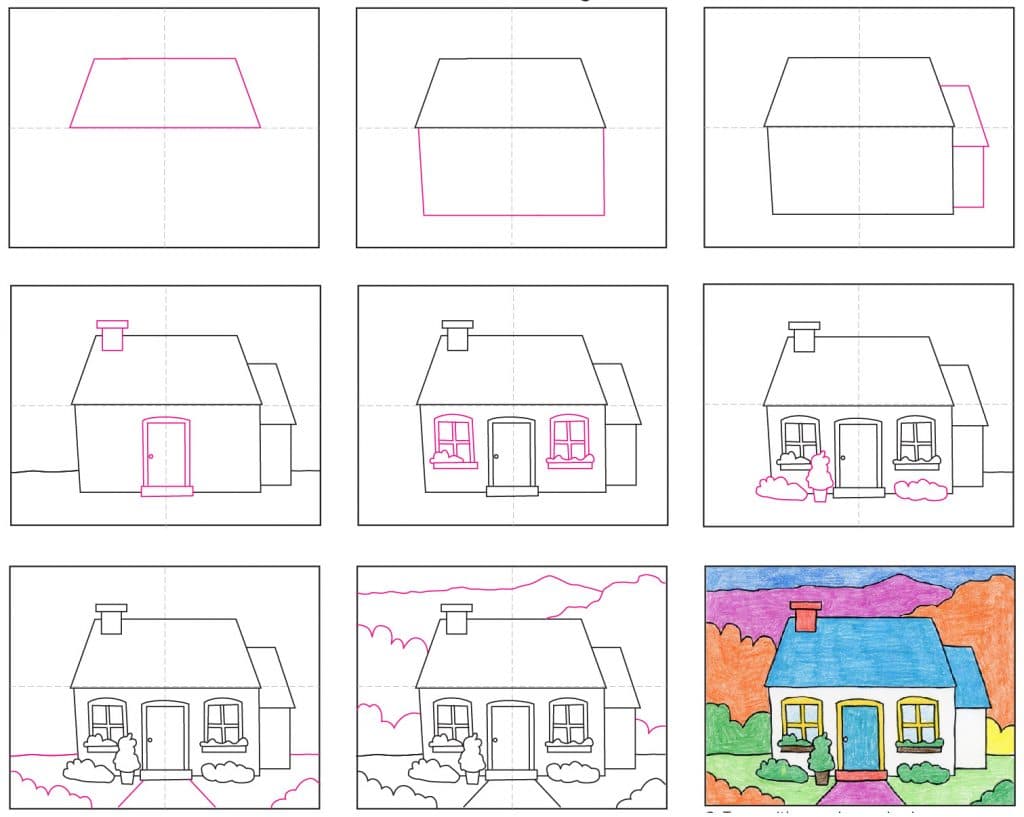 MATERIALS
Drawing paper
Black marker
Crayons
DIRECTIONS
Time needed: 45 minutes.
How to Draw a Cottage
Draw the roof.

Add the house below the roof.

Draw the side addition.

Add a chimney and front door.

Draw windows with flower boxes.

Add small bushes and a potted plant.

Add sidewalk, bushes and ground line.

Draw trees and a mountain in the background.

Trace with a marker and color.