Easy How to Draw Mountains Tutorial and Mountains Coloring Page
Learn how to draw Mountains with an easy step by step tutorial. Use two shades of crayons to make them look like they have a shadow.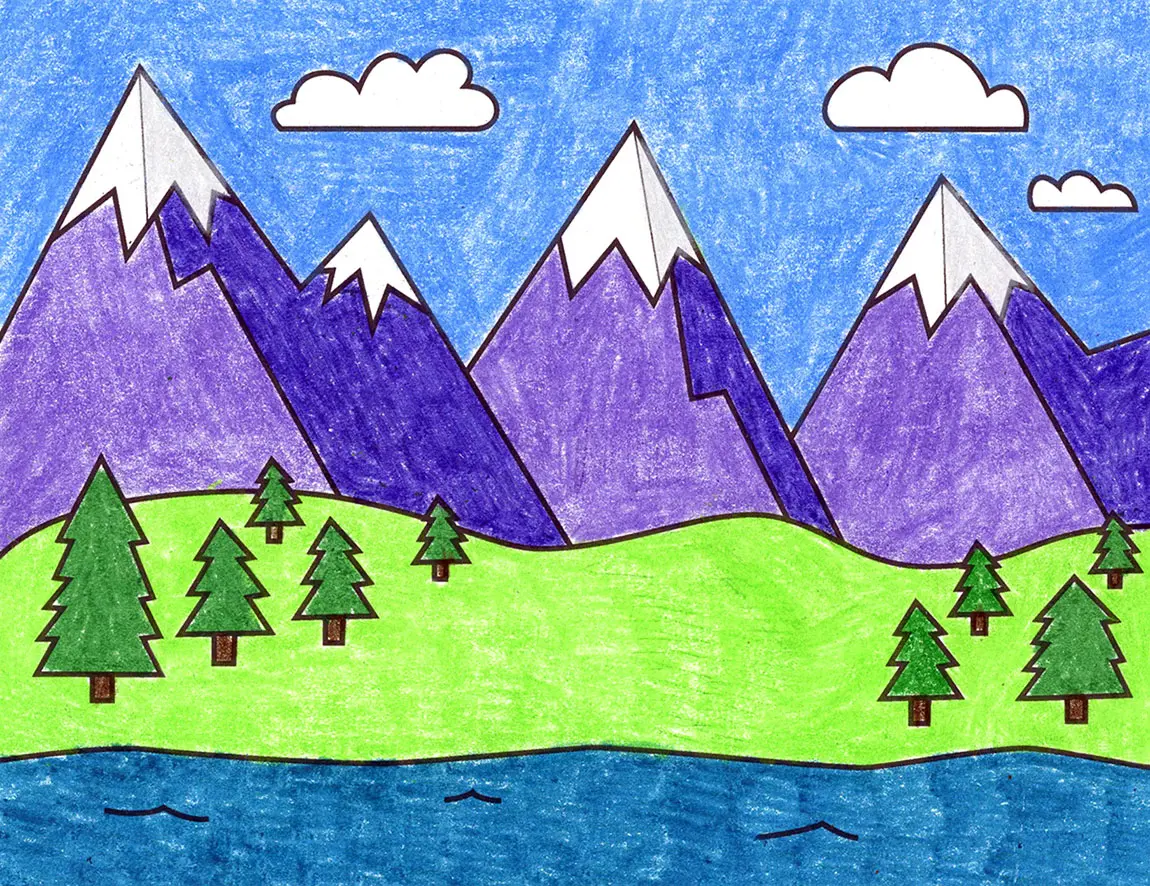 Here's why it's helpful to have your students learn how to draw mountains.
First, drawing mountains is an easy and accessible skill for students of all ages and skill levels. It's a great way to introduce your students to the joys of drawing, especially if they are new to it.
Moreover, drawing mountains can be incredibly cute and cool. With simple techniques like using pastels or drawing a cute animal on top of a mountain, students can create adorable and eye-catching art. This can be a fun way for students to explore their creativity and create something that they can be proud of.
Drawing mountains can also help students develop important drawing skills, such as drawing straight lines, shading, and perspective. By practicing these skills in the context of a mountain drawing, students can improve their overall drawing abilities and feel more confident in their abilities. These skills can be applied to many other types of drawings and can be a great foundation for future art projects.
Finally, drawing mountains can be a great source of inspiration for simple drawing ideas. Once students have mastered the basics, they can take their mountain drawing skills to the next level by drawing landscapes, seascapes, or even other planets. This can be a fun and engaging way to expand their creativity and explore new ideas.
Use the Button below to Download a PDF Tutorial
Mountains Coloring Page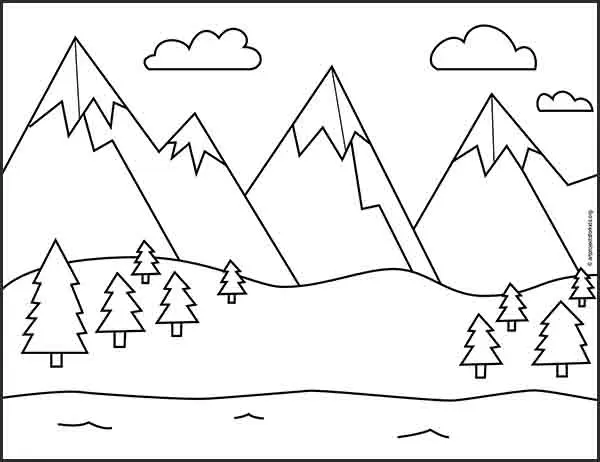 Save me to your Pinterest Board!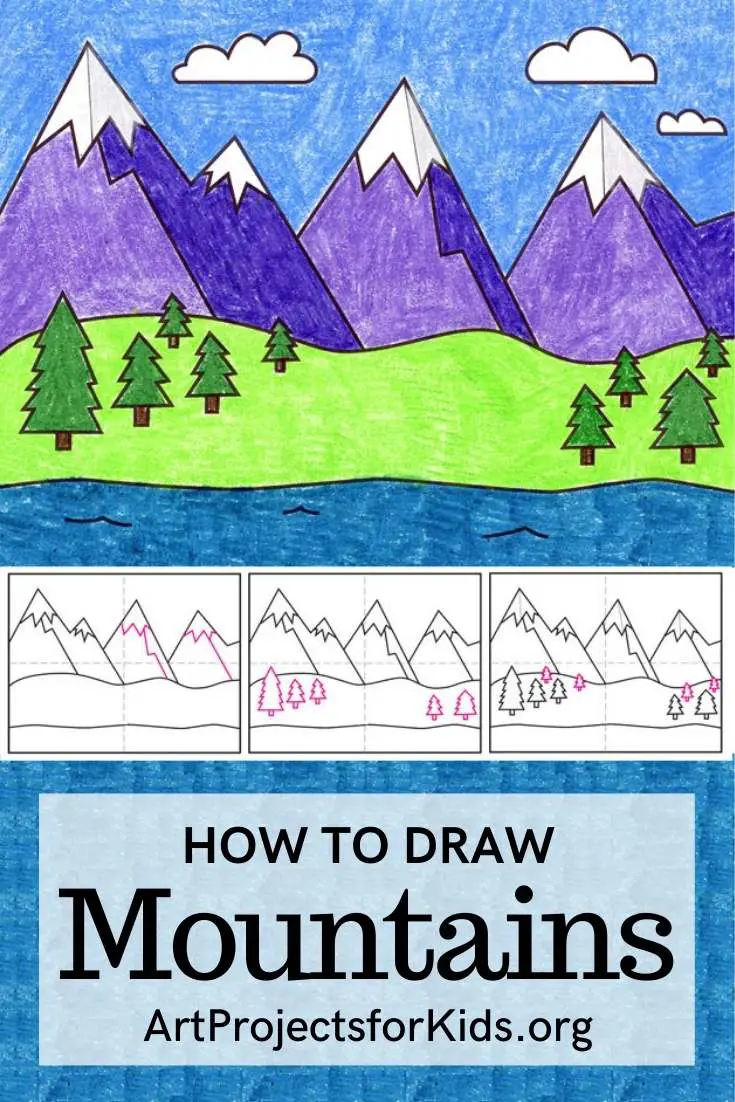 Materials
Drawing Paper. This is the good stuff you can buy in bulk for a good price.
Pencils. I like how this brand always makes nice dark lines.
Black Marker. A permanent marker will give you a dark black color.
Note: All of the above are Amazon affiliate links.
Step by Step Directions
Time needed: 45 minutes
Step by step instructions
Draw a water line and hill line.

Add a mountain on the left.

Draw one in the middle and one on the right.

Add snow and mountain edge.

Finish the snow and mountain edges.

Draw some larger trees near the hill bottom.

Add smaller trees in the background.

Finish with shadow lines, waves and clouds.

Trace with a marker and color.
More Landscape Projects