Easy How to Draw Mountains Tutorial and Mountains Coloring Page
Learn how to draw Mountains with an easy step by step tutorial. Use two shades of crayons to make them look like they have a shadow.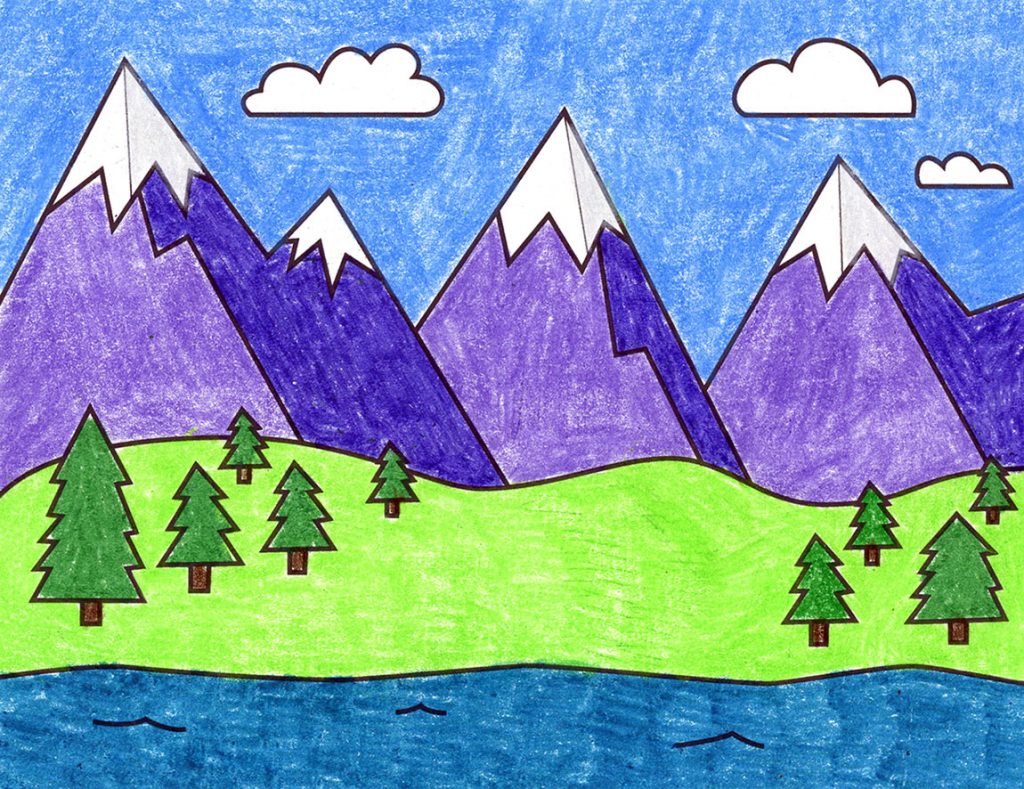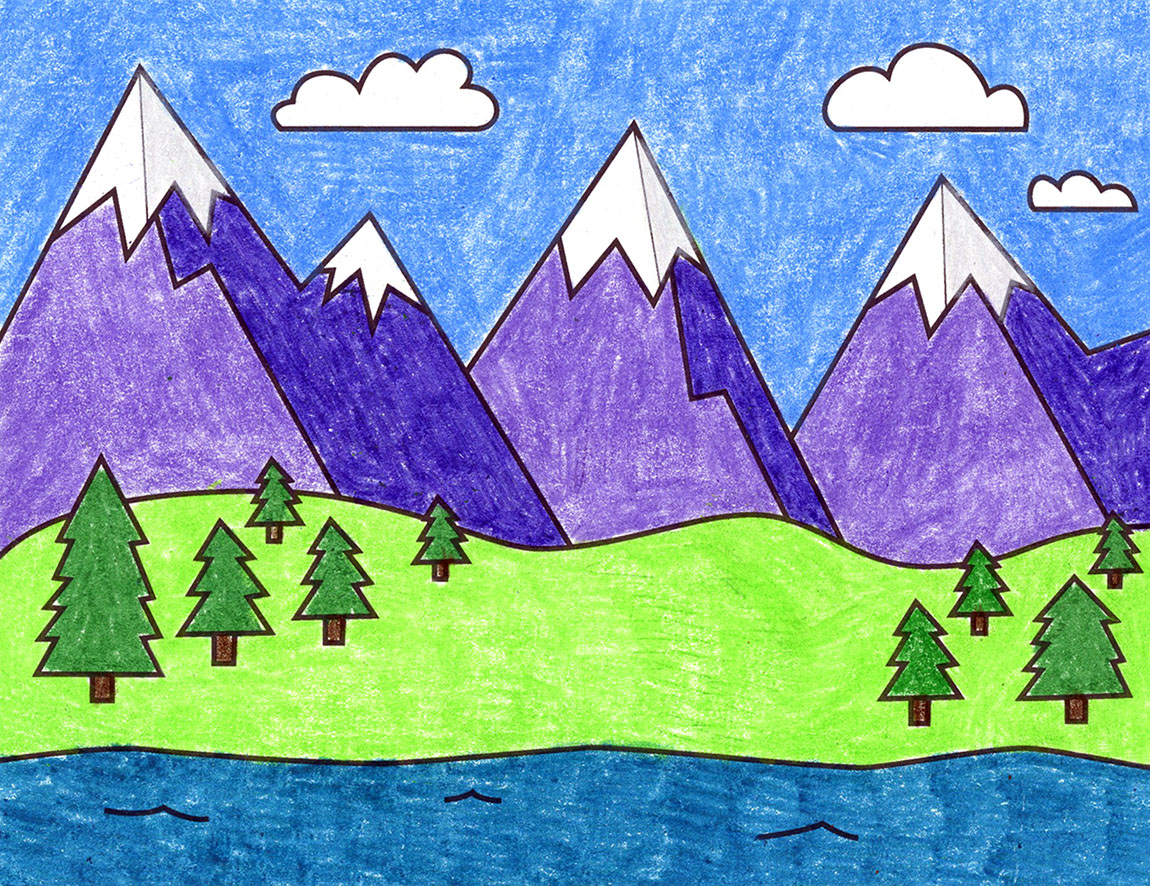 Mountains have been inspiring artists for centuries, thanks to their awesome size and incredible beauty. From the Alps to the Rockies, who wouldn't want to try to capture some of their beauty on paper or canvas?
In real life though, mountains have an endless amounts of detail and no real edges to help you figure out how to draw them. Not to worry, here's a new tutorial that will show even the youngest artist how to draw an easy mountain that has a bit of dimension to it. Adding a jagged line and coloring with two shades of purple creates a very pretty and very easy shadow.
Pro tip: If you like this mountain color combination, I used a Crayola purple for the light side, and a Prang purple for the dark side. Love that they look like they came from the same color family.
Use the Button below to Download a PDF Tutorial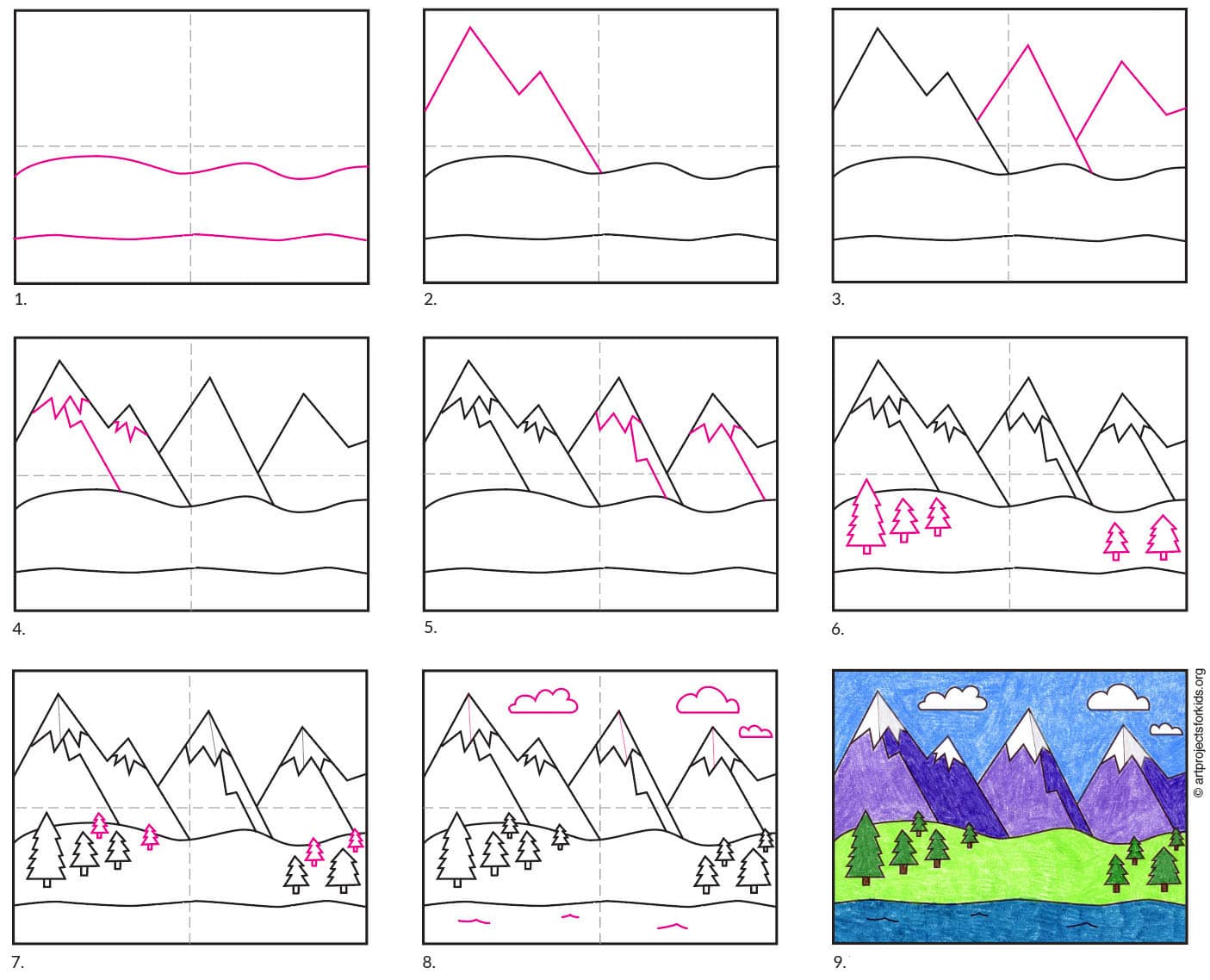 Mountains Coloring Page
Save me to your Pinterest Board!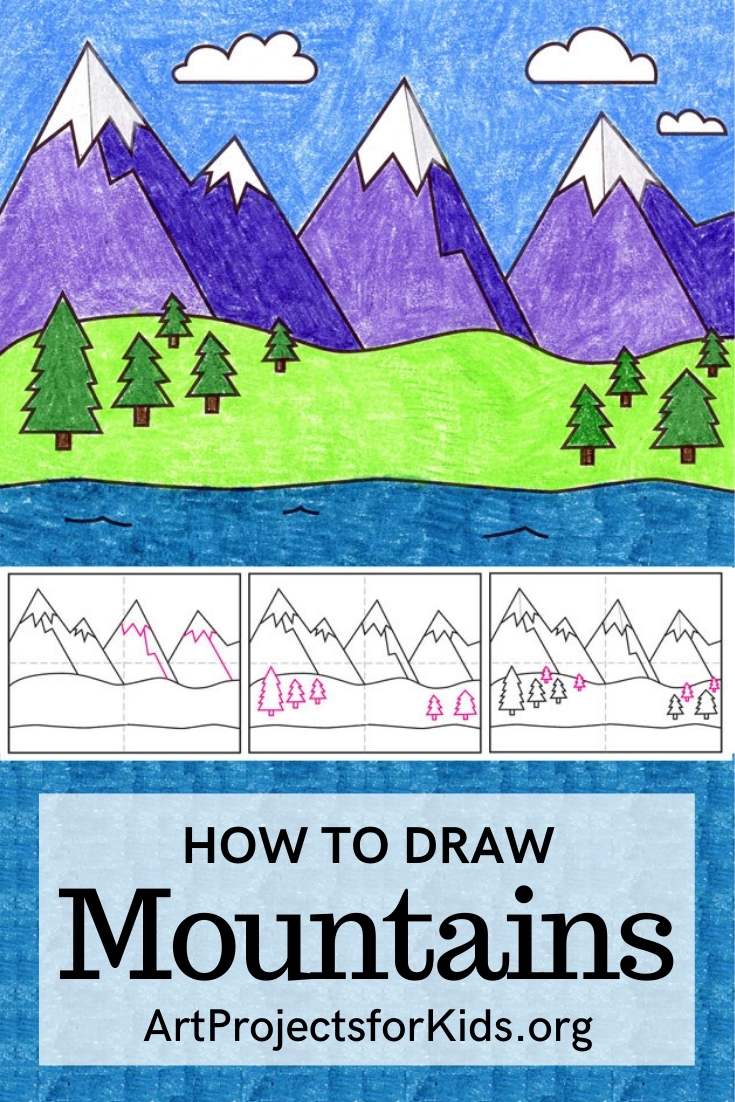 Materials to Draw Mountains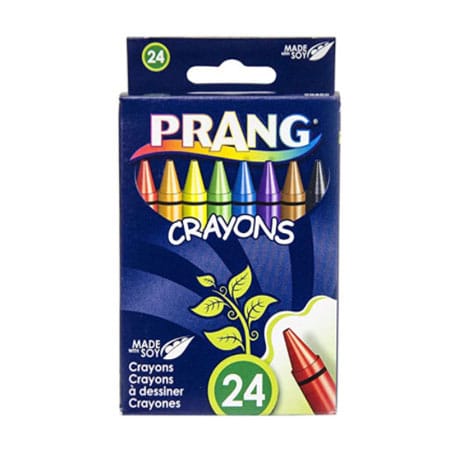 Step by Step Directions to Draw Mountains
Time needed: 45 minutes.
How to Draw Mountains
Draw a water line and hill line.

Add a mountain on the left.

Draw one in the middle and one on the right.

Add snow and mountain edge.

Finish the snow and mountain edges.

Draw some larger trees near the hill bottom.

Add smaller trees in the background.

Finish with shadow lines, waves and clouds.

Trace with a marker and color.
More Landscape Projects