Learn how to draw a donut that looks good enough to eat with an easy step by step tutorial.
Officially speaking, a donut is a fried dough confection and one of the most popular foods of all time. The two most common types of donuts are ring donuts, which are shaped like rings, and filled donuts, which are round and have sweet fillings inside them. Both varieties often have icing and added sweets on top like coconut or sprinkles.
Everyone has their own favorite type of donut, for their own reasons. Mine is a cake buttermilk, eaten warm right after you get home from a long day of elementary school, made by your mother on a rainy day which kept her doing inside things all day on the farm. Rainy days + warm crispy donuts. You can't beat that combo.
But …. since that buttermilk donut would never get any attention on Instagram these days, here's how to draw the classical ring donut with frosting and sprinkles. Those are the ones that make all our mouths water anyway.
Pin me to your Pinterest Board
Use the Button below to Download a PDF Tutorial
Materials for How to Draw a Donut
Black Sharpie Marker. These fine point permanent marker pens make nice black outlines, have a good tip for coloring, and never bleed when they get wet. Use them with good ventilation and add extra paper underneath to protect your tables.
Prang Crayons. These are a bit softer than other crayons so they sometimes look like oil pastels. They also have a some nice brown shades that Crayola does not have unless you buy their larger boxes.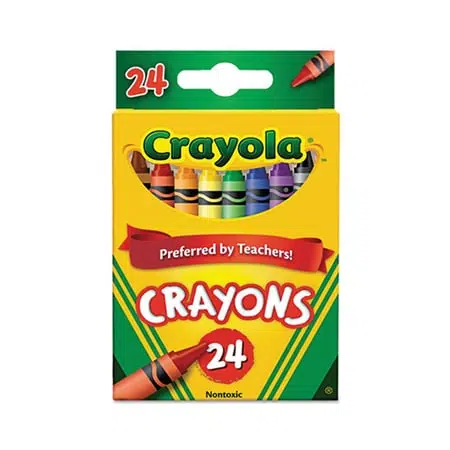 Crayola Crayons. The reliable brand that always works well. The 24 pack has some of my favorite golden orange and yellow colors that seem a bit richer and warmer than the ones Prang has.
Directions for How to Draw a Donut Step by Step
Time needed: 35 minutes.
How to Draw a Donut
Draw the left half of a circle.

Complete the right side of the circle.

Draw the top half of the center hole.

Add the bottom half of the center circle hole.

Draw the inside frosting line.

Add the outside frosting line.

Erase the gray donut line.

Draw lots of small sprinkle shapes.

Trace with marker and color.
More Fun Food to Draw