Easy How to Draw an Eye Tutorial Video and Eye Coloring Page
Below you'll find an easy step-by-step tutorial for how to draw an Eye Tutorial video and an Eye Coloring Page. You can make it realistic, or draw something surreal like the artist Magritte.
Eye Drawing in the style of the artist Magritte
Draw an Eye Tutorial
Learning how to draw an eye is a great way for students to focus on their realistic drawing skills. Making sure that circle of the iris is tucked in a bit under the lid is a good eye-drawing tip to know. It creates a much more relaxed look, as opposed to an eye that looks wide and scared.

René Magritte was a surrealism artist who became well known for creating a number of witty and thought-provoking images. When students learn how to draw an eye, they can practice drawing a realistic one, and then use their imagination to finish it off, just like one of Magritte's more famous paintings.

Magritte's work over the years influenced the pop, minimalist, and conceptual art movements. That means that he played large role in the art world of the early 1900s so there is much to learn from him.

One idea for a handy circle template is to use an old CD to trace. They are the perfect size and help place the center pupil circle too. Plus, CDs are not good for landfills as they are made of materials that don't decompose. If those are not around, many lids like those on large yogurt containers work great too.
Subscribe to "The Daily Draw" below to get this free download!
Eye Coloring Page
Save me to your Pinterest Board
Time lapse of a Magritte Eye drawing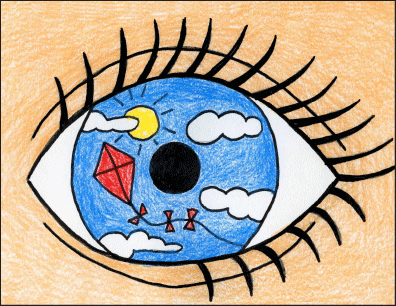 Materials for How to Draw an Eye
Drawing Paper. This is the good stuff you can buy in bulk for a good price.
Pencils. I like how this brand always makes nice dark lines.
Black Marker. A permanent marker will give you a dark black color.
Note: All of the above are Amazon affiliate links.
Step by Step Directions for How to Draw an Eye
Time needed: 1 hour
How to draw an Eye
Place a CD or other template and trace outside and inside.

Draw a large eye that crops into the circle a bit (for a relaxed look).

Erase the extra circle lines.

Use the center circle to help draw a larger pupil.

Add a tear duct and top eyelid.

Draw a bottom eyelid.

Add eyelashes to the eyelid.

Trace and fill in lashes and center pupil.

Trace with a marker and color with colored pencils or crayons.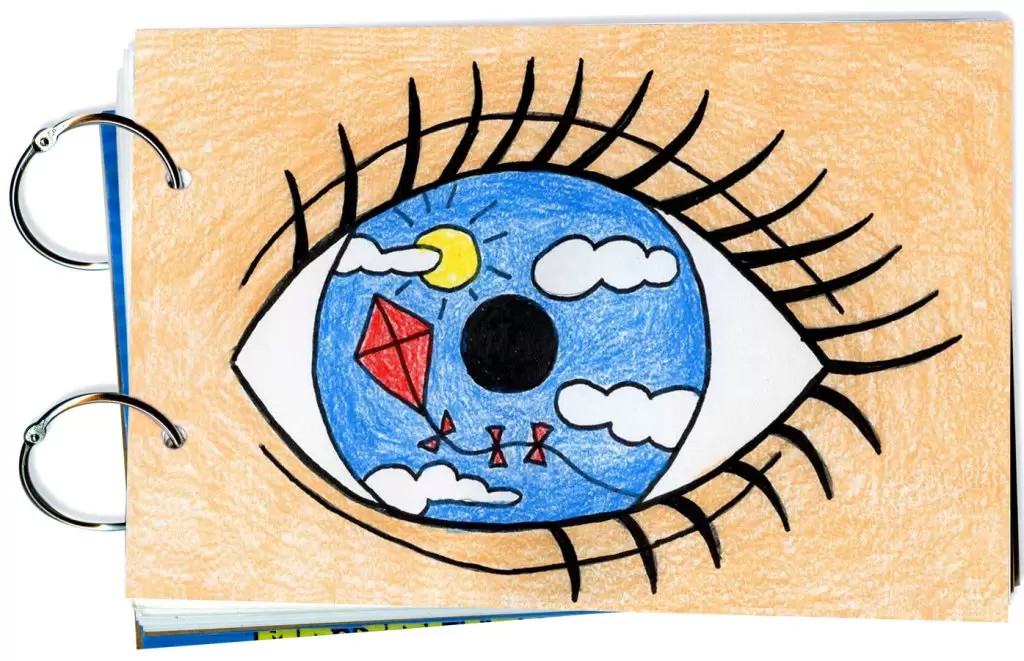 More People Drawing Projects