Many children learn how to draw a house when they are very young, and then tend to keep drawing the same shape for years and years. Here's some inspiration for few other options.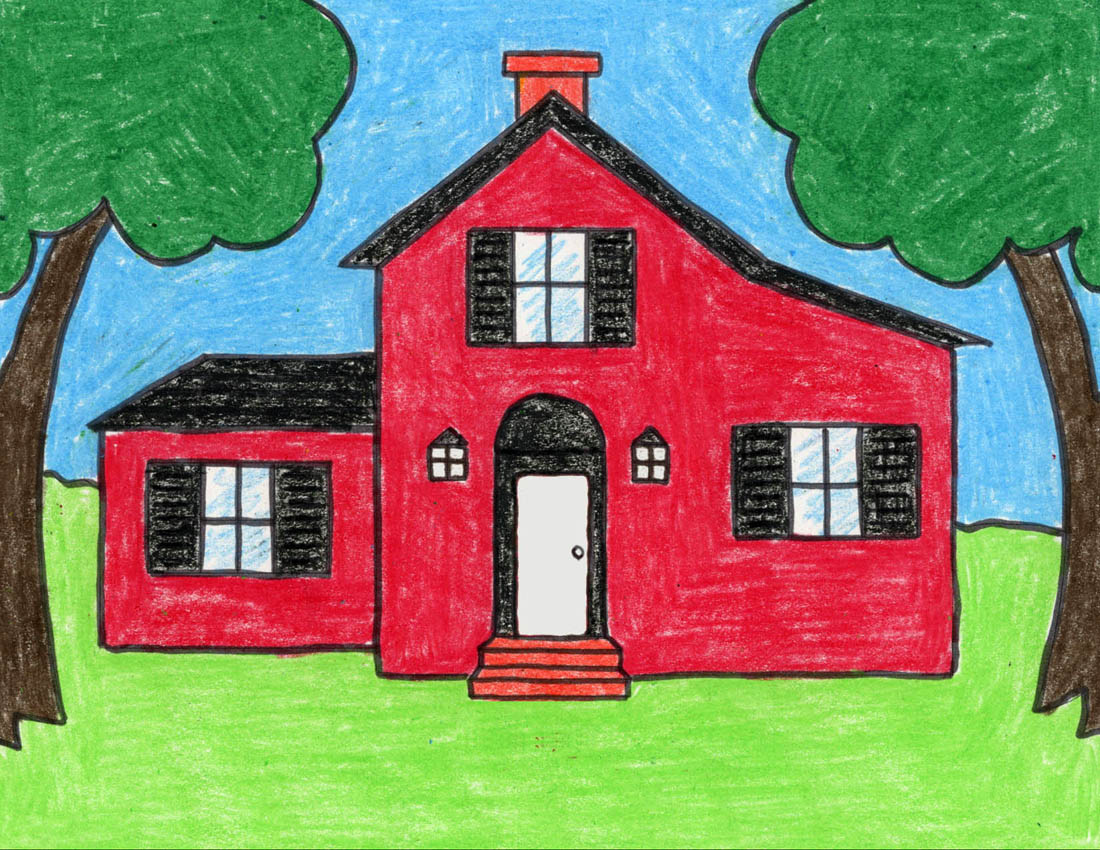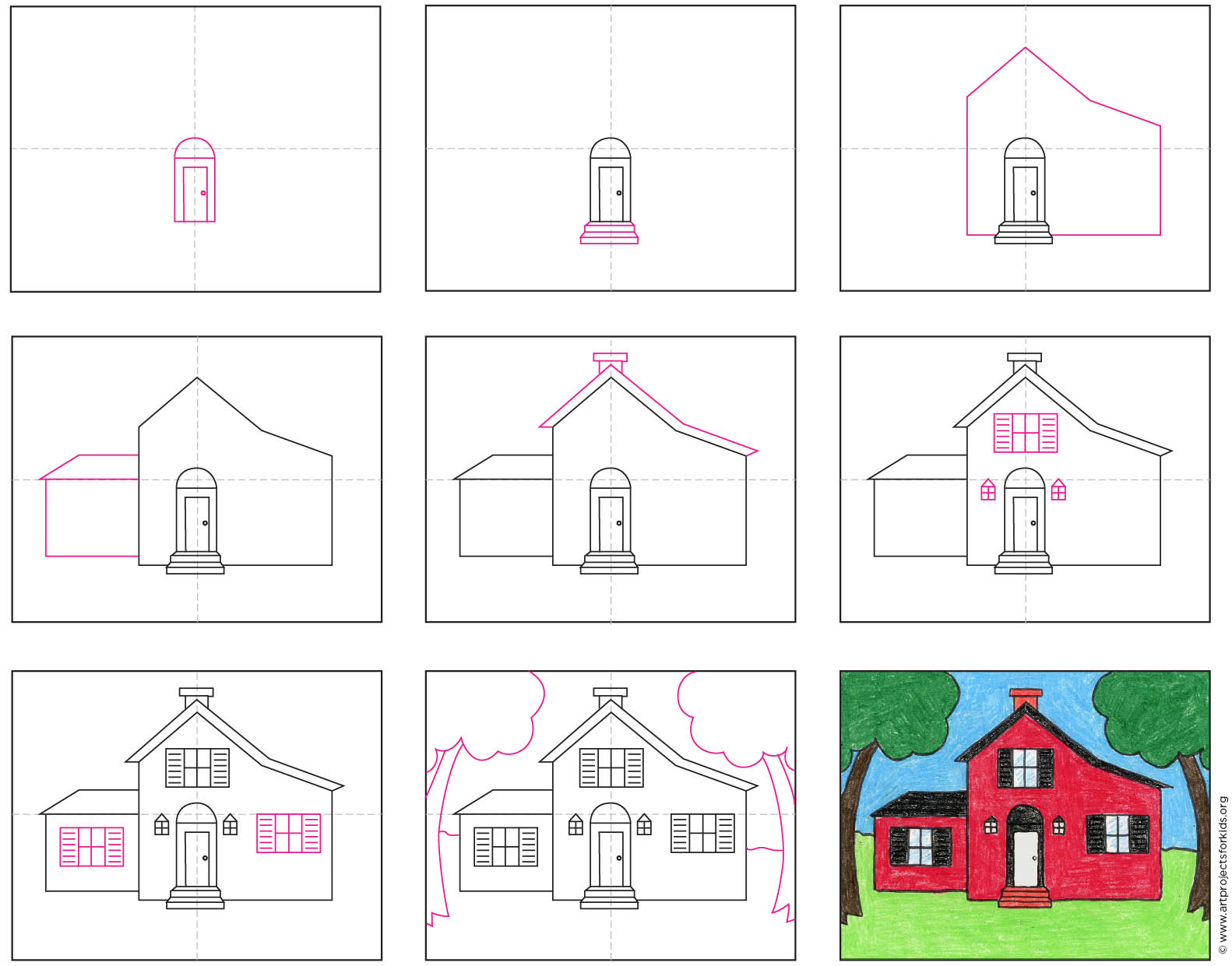 Drawing buildings calls for a more organized kind of thinking. Lines need to be neat and orderly, if one wants to draw something that looks like it is standing straight and tall.
Houses are a great place to start, as everyone is familiar with how they often look. The only catch is that many students kind of get in a rut of always drawing them the same way. To encourage an interest in architecture, it's nice to give students some inspiration for different possibilities. Keep scrolling down for a few more options besides just this one.
MATERIALS
Drawing paper
Black marker
Crayons
DIRECTIONS
Time needed: 45 minutes.
How to Draw a House
Draw a door and a frame in the center.

Add stairs below.

Draw a symmetrical frame around it.

Add an extension to the left.

Draw the roof edge and chimney.

Add a center window and lamps by the door.

Draw two more similar windows.

Finish with side trees and horizon line.

Trace with a marker and color.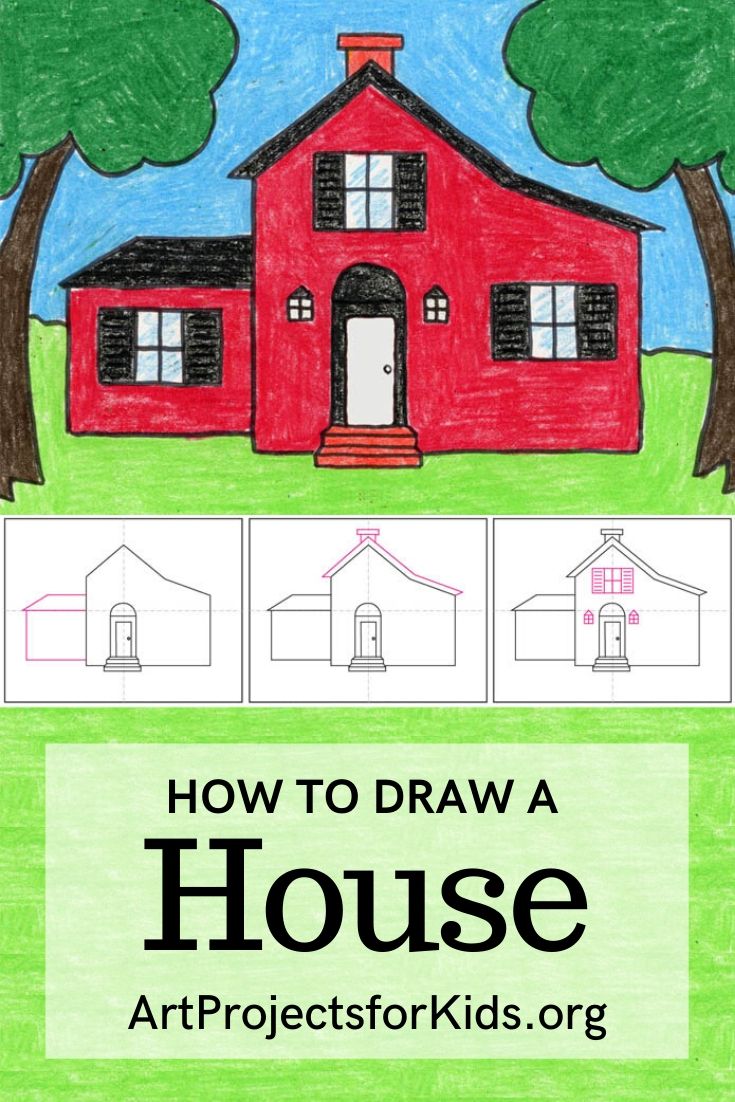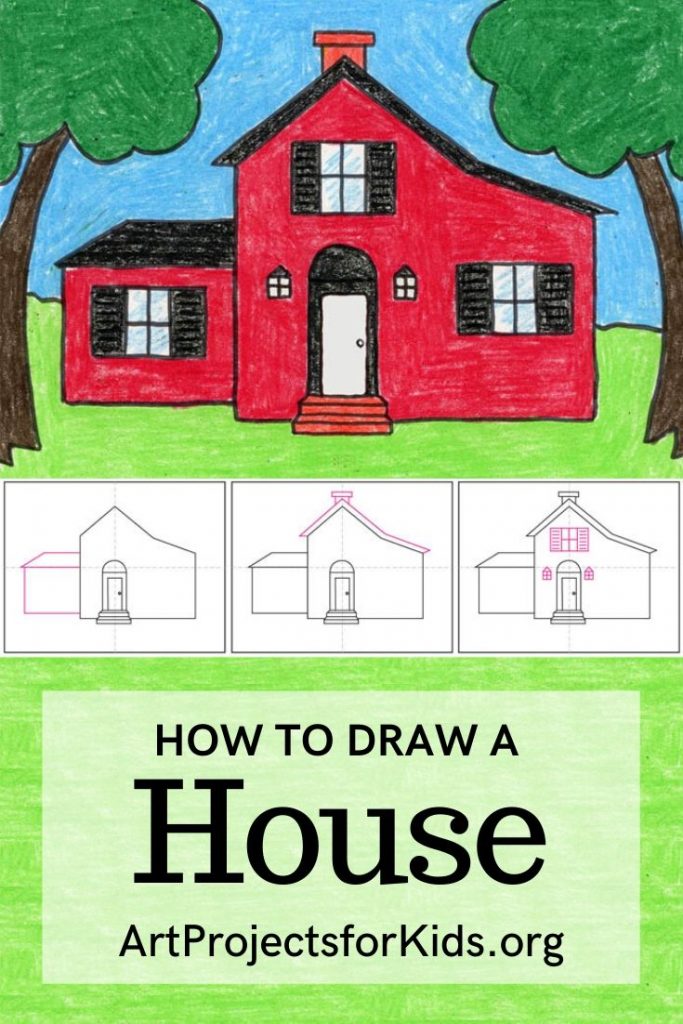 How to Draw a House in the Suburbs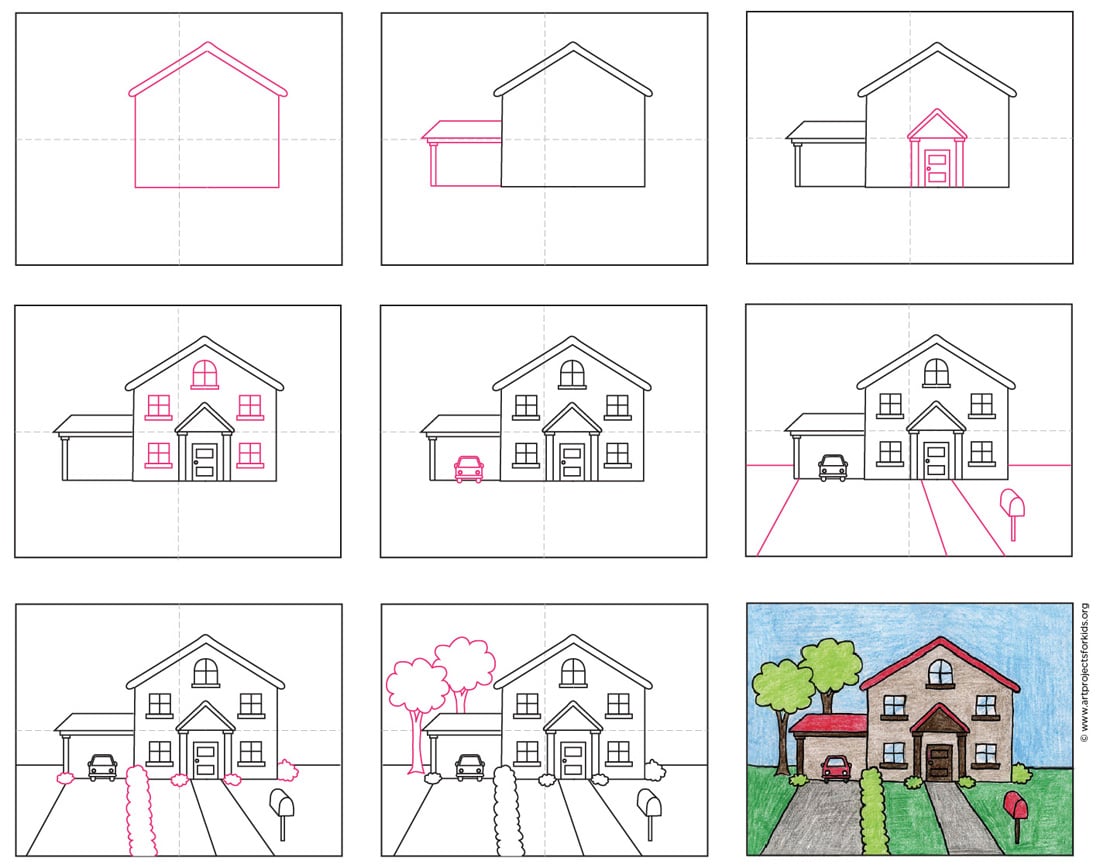 Need some new ideas for drawing a house? This tutorial starts with a basic house shape, but then adds a pretty entryway for the front door and a garage for the car. Add to that some sidewalks that have a bit of perspective (with angled lines) and you have a the beginnings of a very pretty house drawing.
When students get to the coloring stage, encourage them to think of paint colors that have a theme and are pleasing to look at. It's never too early introduce the world of architectural design, and the concepts that architects must think of when designing a new home.
MATERIALS
Drawing paper
Black marker
Crayons