Here's how to draw an easy rainbow, and then fill the foreground and background with lots of pretty flowers and butterflies.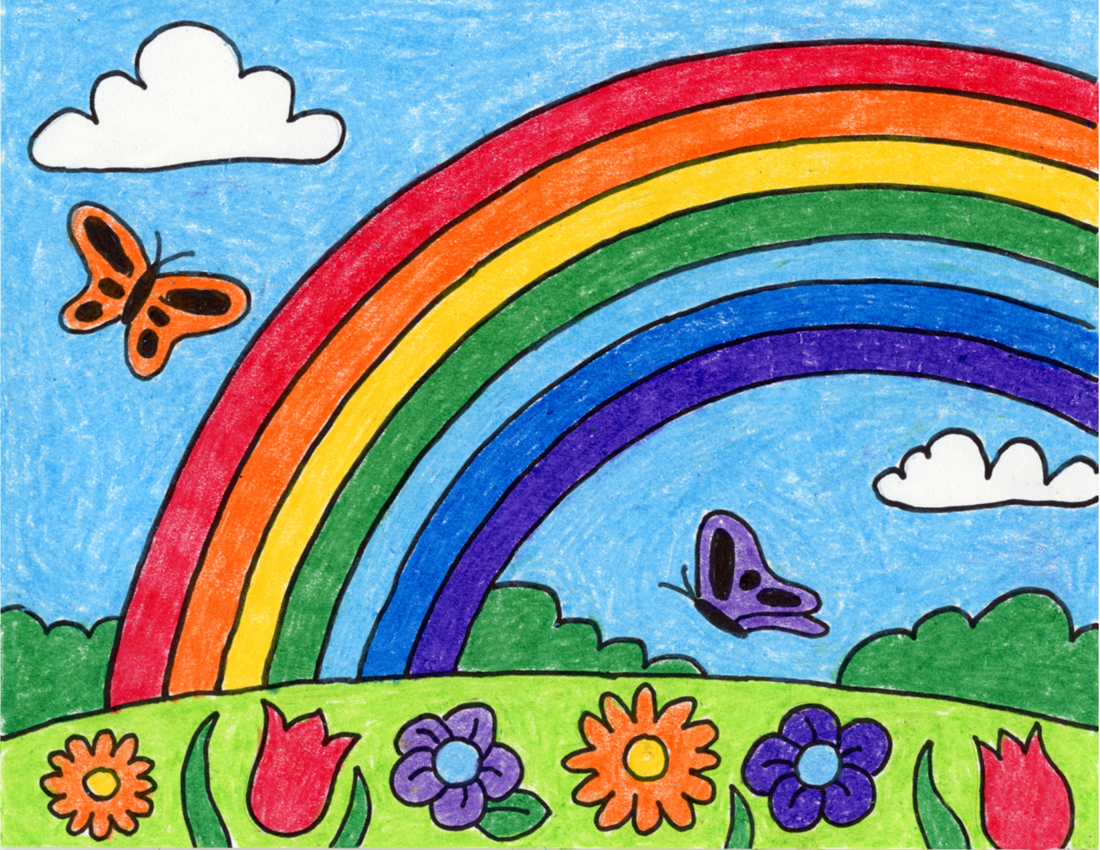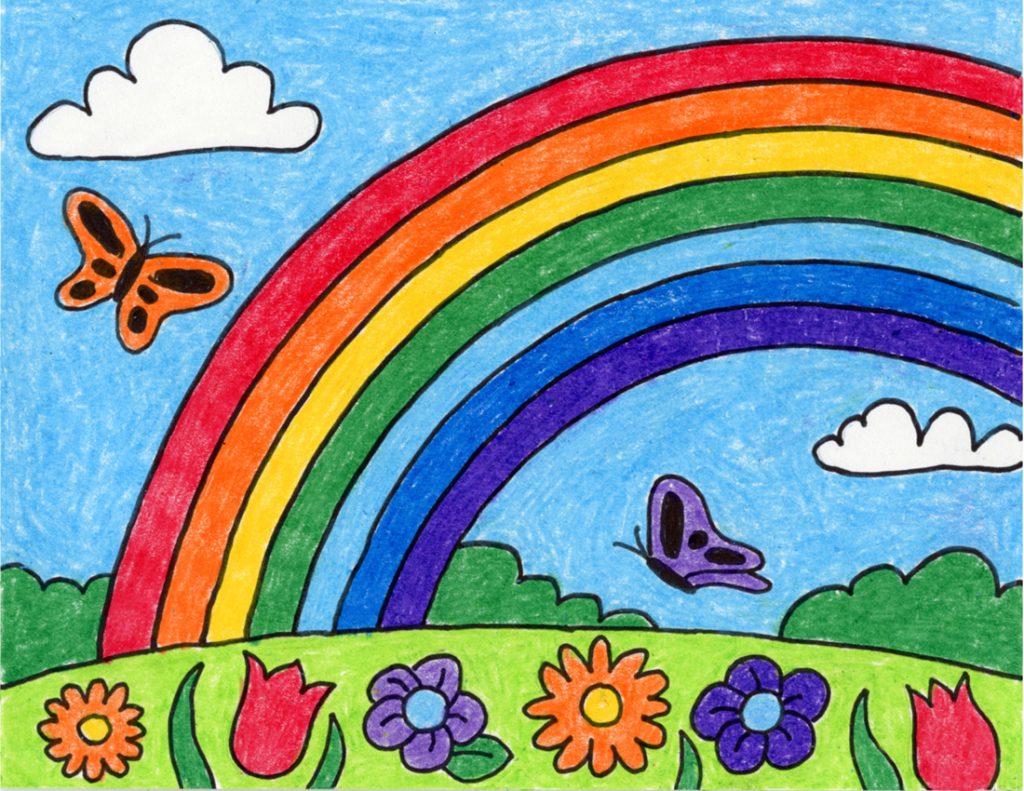 Rainbows actually contain upwards of 1 million colors, but the limitations of our eyes pretty much turn them into seven curved bands that all softly blend from one to the next. For those that are just learning how to draw though, making those bands as even as possible, and then filling them in the right color order, are enough to practice for one lesson.
Rather than draw the entire rainbow, this tutorial will show students how to draw about 3/4 of one. The closer view means those bands can be just a bit wider, which is always helps when drawing them. Plus, the slightly off-center composition creates a little more interesting look than if everything was just centered on the page.
Preview of the Rainbow drawing step by step tutorial.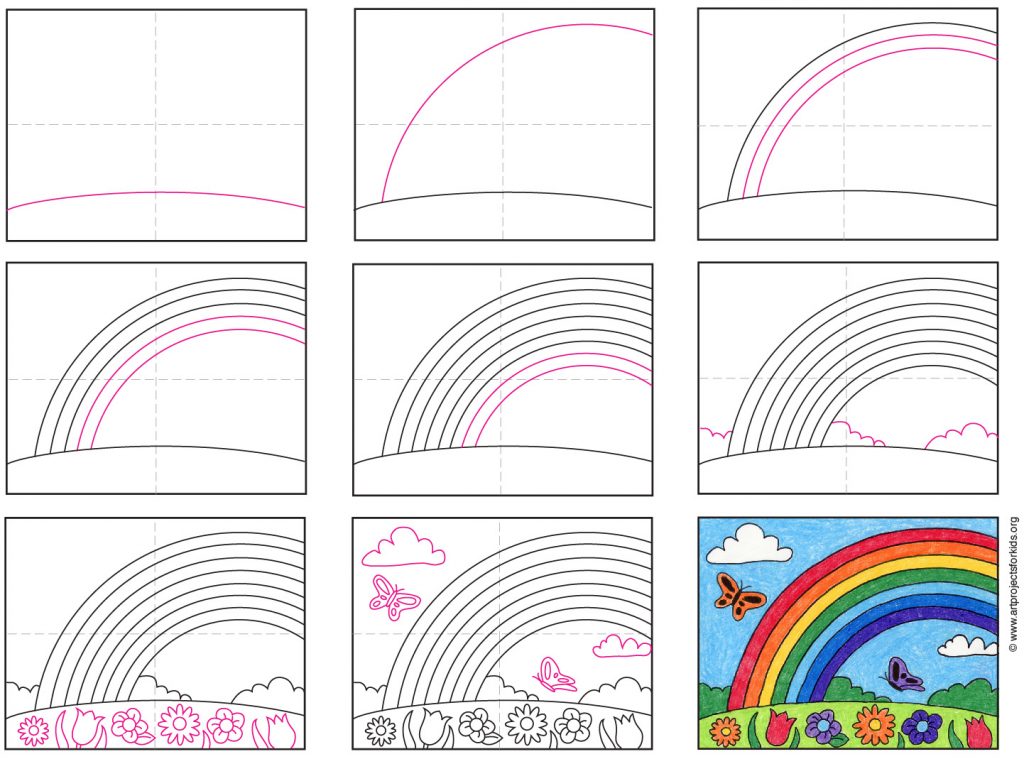 RECOMMENDED MATERIALS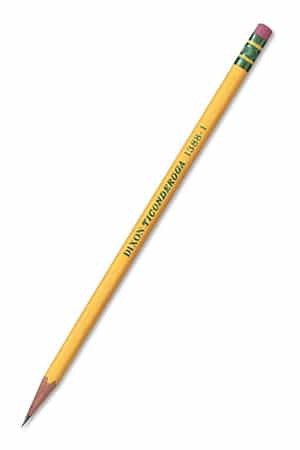 Pencil. The Ticonderoga brand are the most reliable, make nice dark lines when you need them, and are the easiest to erase. Buying the pre-sharpened ones will save busy teachers a lot of time.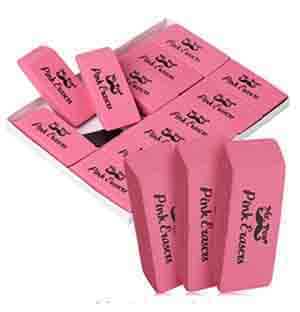 Eraser. Large ones you can hold in your hand do a much better job than just the pencil tip erasers, especially when erasing leftover pencil lines after tracing.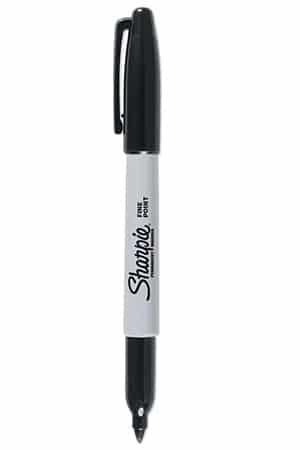 Black Sharpie Marker. These fine point permanent marker pens make nice black outlines, have a good tip for coloring, and never bleed when they get wet. Use them with good ventilation and add extra paper underneath to protect your tables.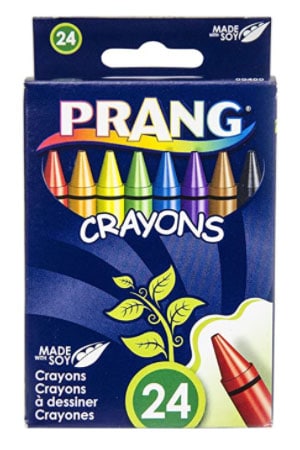 Prang Crayons. These are a bit softer than other crayons so they sometimes look like oil pastels. They also have a some nice brown shades that Crayola does not have unless you buy their larger boxes.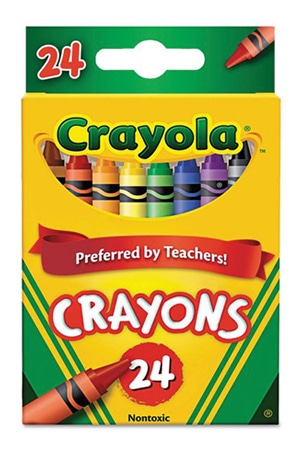 Crayola Crayons. The reliable brand that always works well. The 24 pack has some of my favorite golden orange and yellow colors that seem a bit richer and warmer than the ones Prang has.
DIRECTIONS
Time needed: 45 minutes.
How to Draw a Rainbow
Draw the horizon line.

Start the rainbow with the top curve.

Add two more evenly spaced curves below.

Add two more evenly spaced curves below.

Finish with two evenly spaced curves below.

Draw background bushes.

Draw flowers in the foreground.

Fill the sky with clouds and butterflies.

Trace with a marker and color.
Rainbow Drawing Inspiration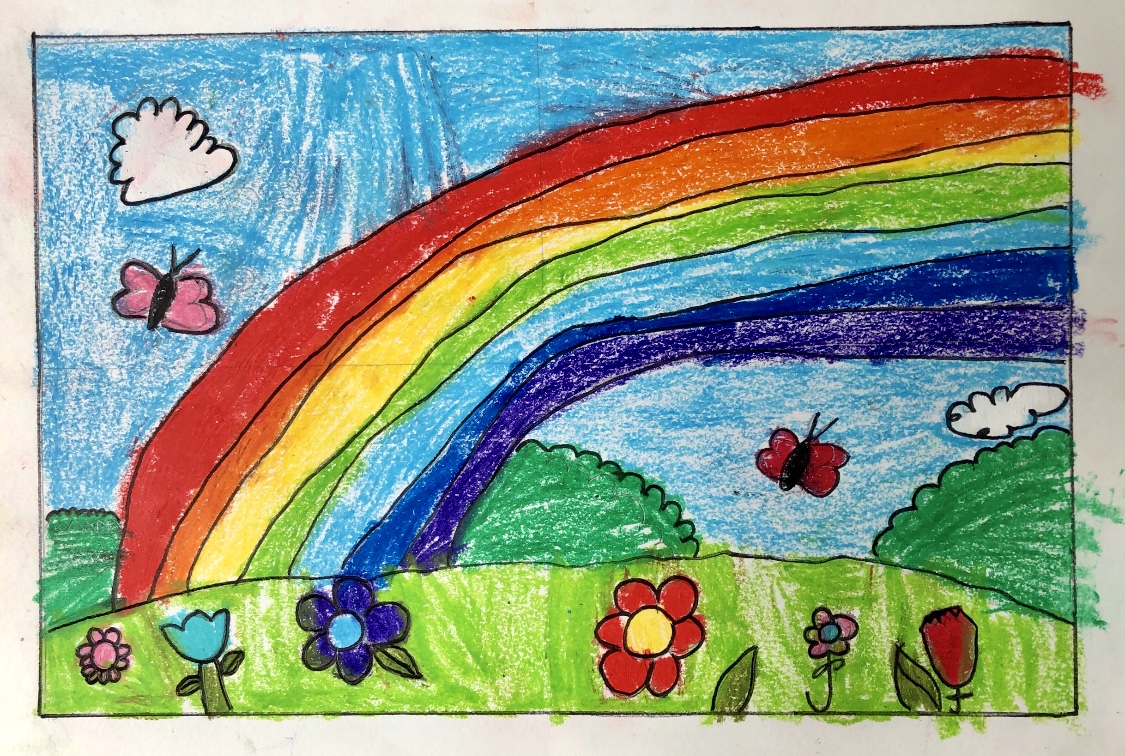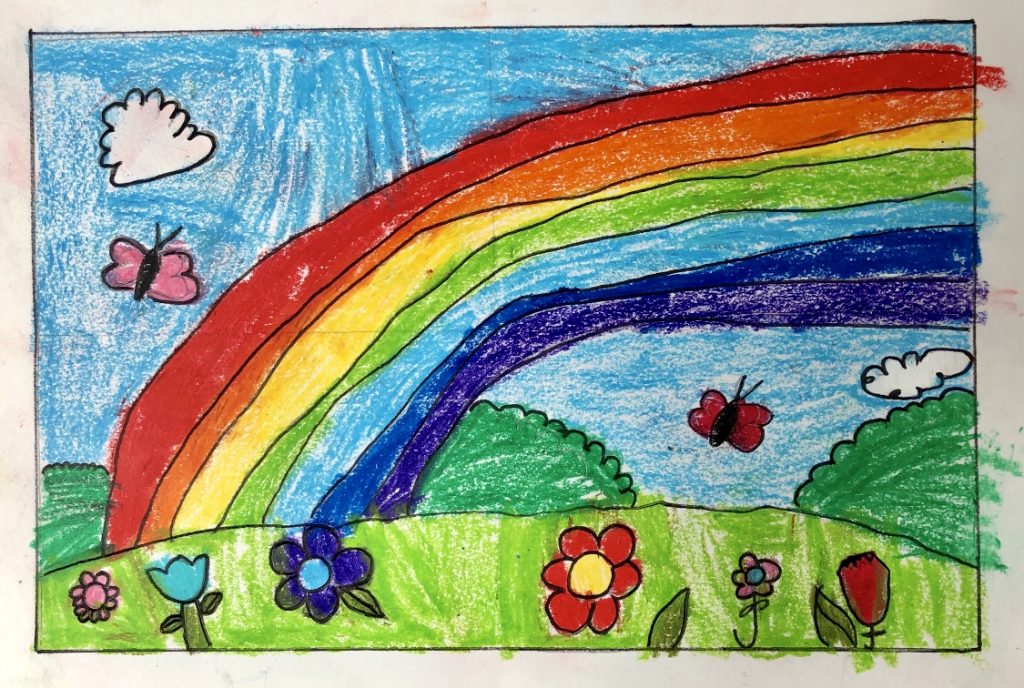 More Spring Drawing Projects