If you learn how to draw a butterfly, you have the perfect place to practice your symmetrical drawing. Break it down into simple steps to keep it fun and easy.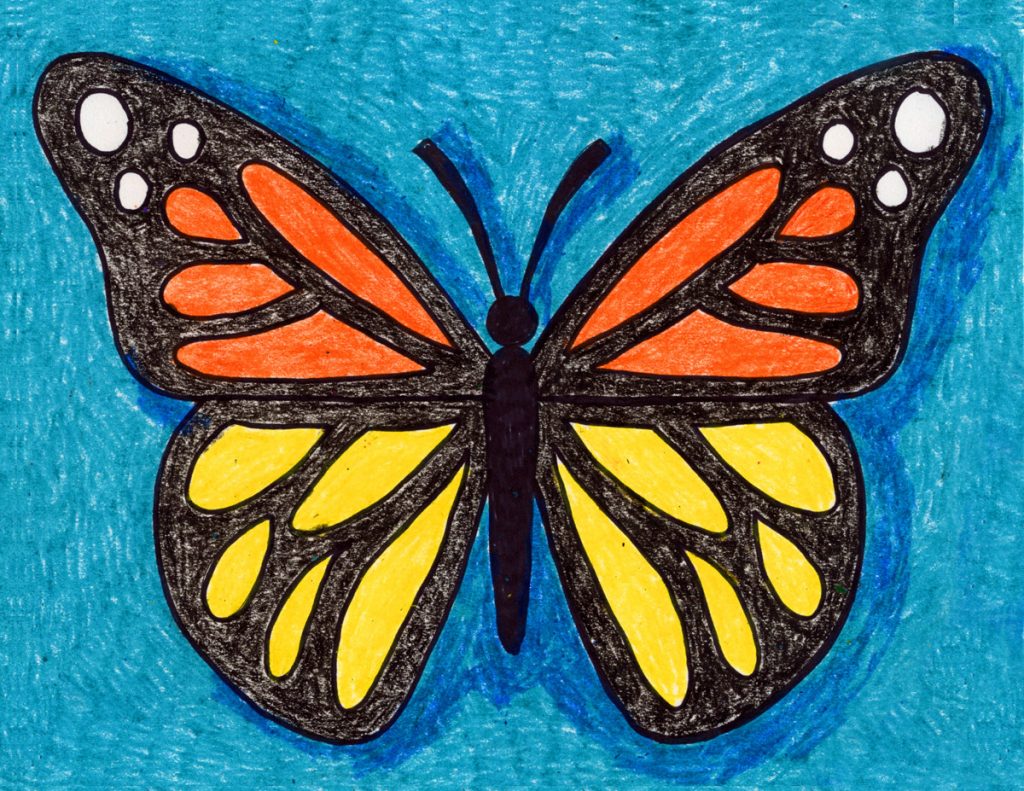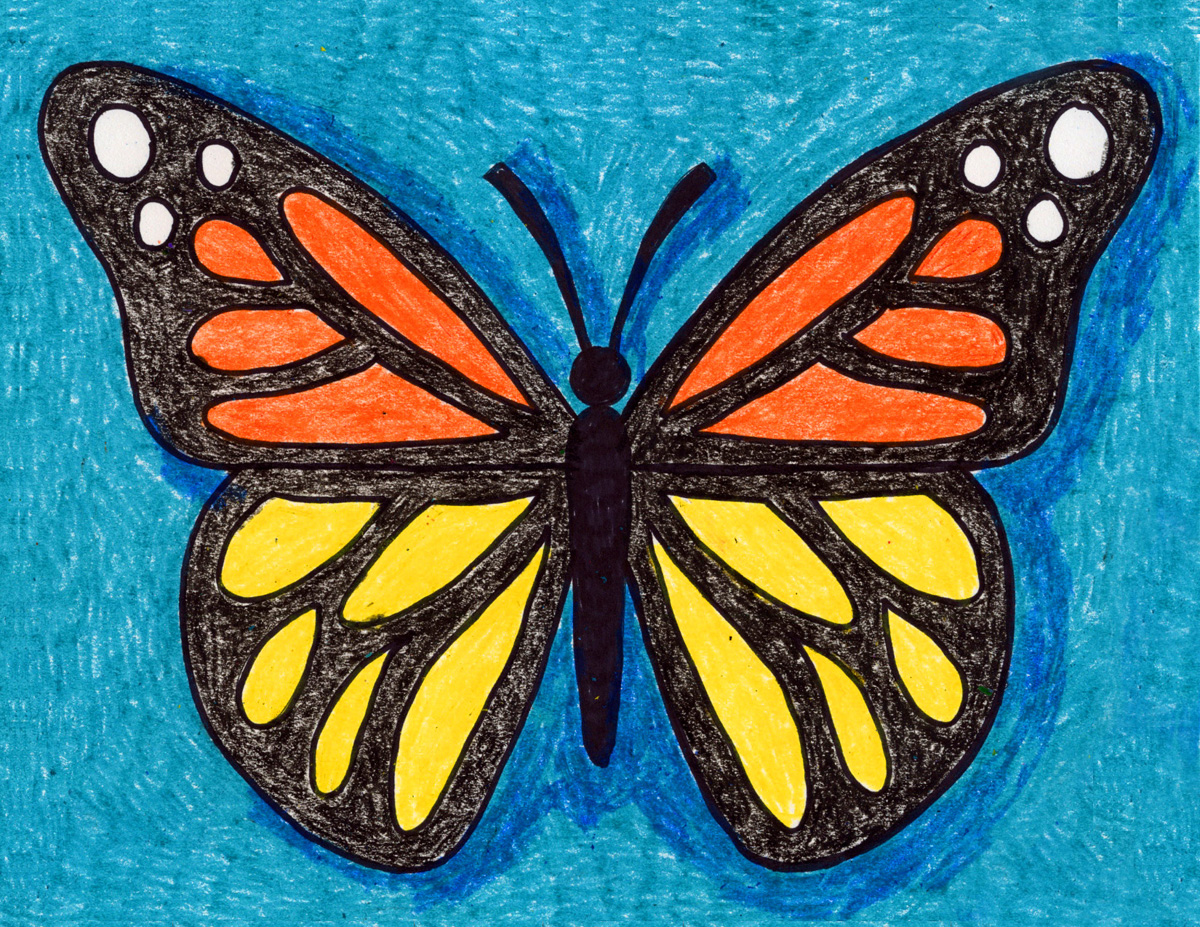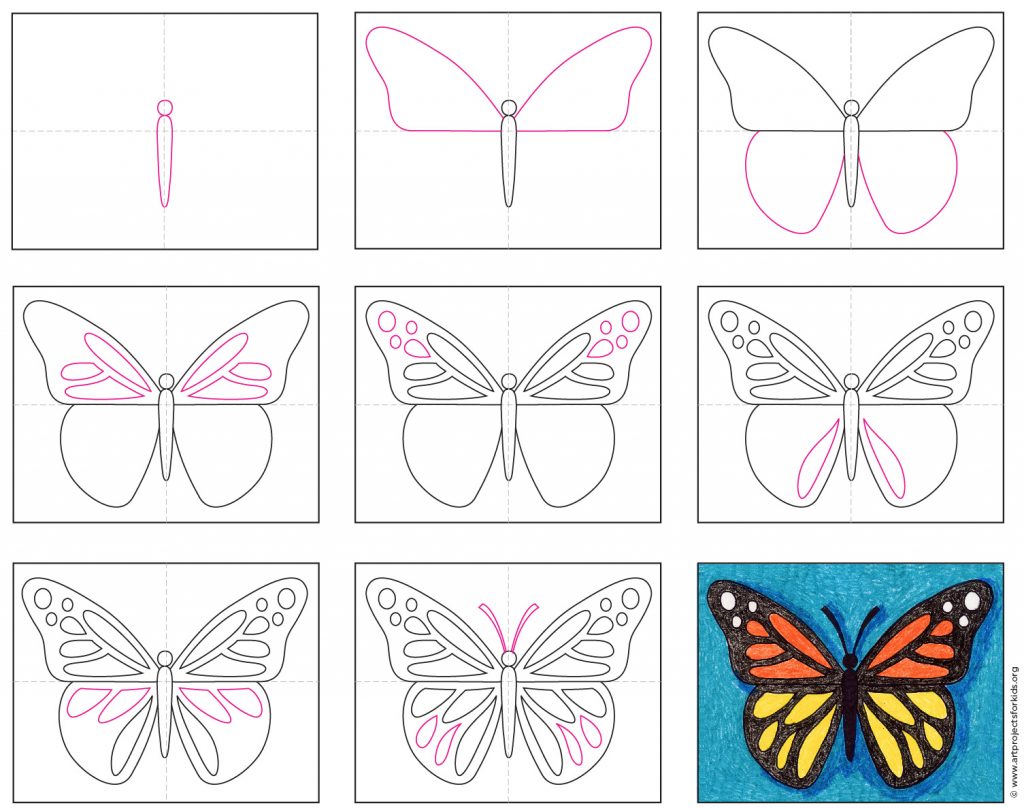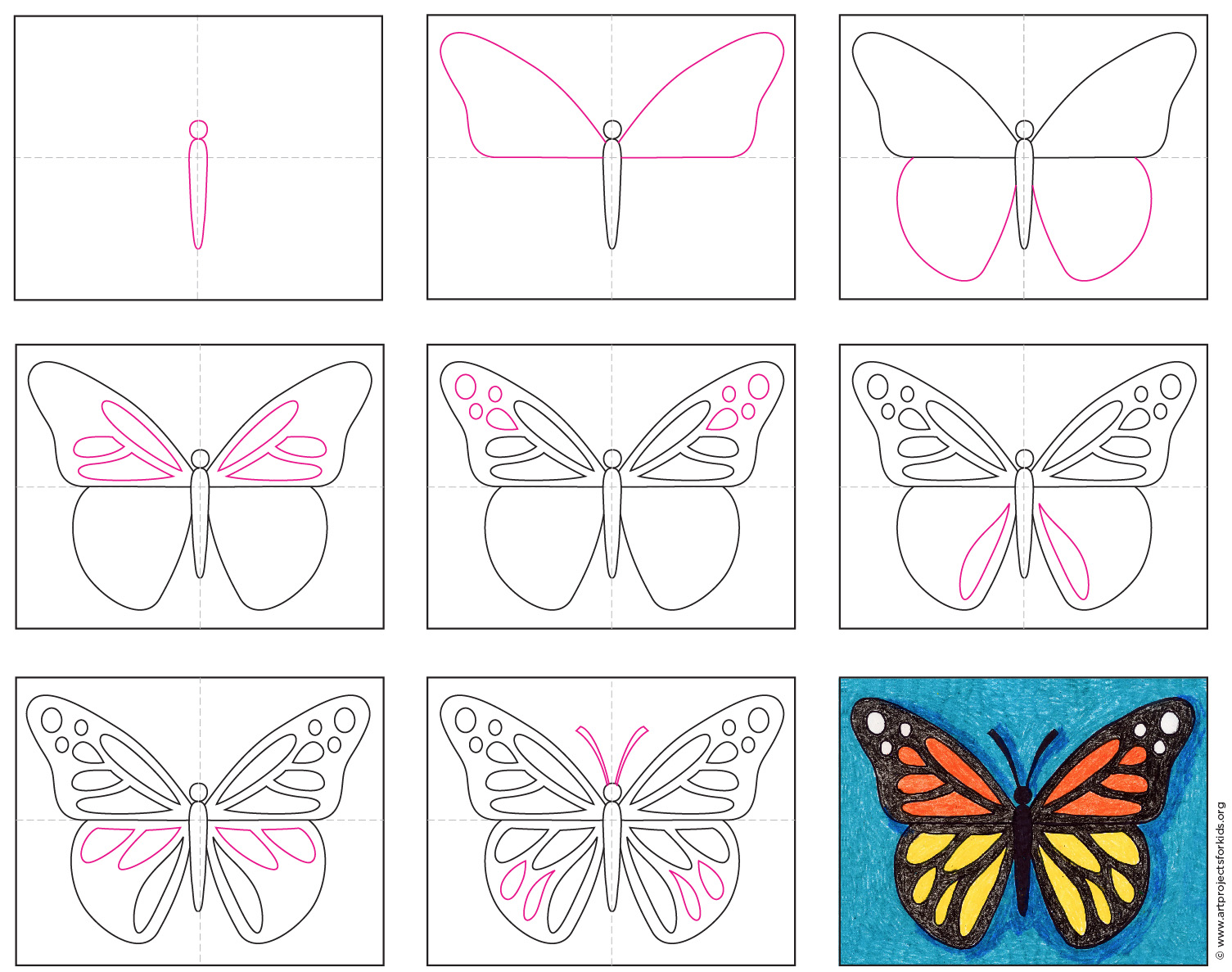 It's not too hard to understand why so many children AND adults are fascinated with butterflies. Their color and delicate beauty make them endlessly fun to look at.
Many internet tutorials for learning how to draw them, however, I found to be overly simple (as in wings with a few circles) or overly complex (complete monarchs with dozens of shapes).
This project is intended to land in the middle. The outline of the wings land on the center guides, to help students get started, and there are just enough shapes inside to give a realistic look, without getting forever lost in them.
TIP: Try challenging your students to layer crayon color to jazz up their background. You don't have to use oil pastels to do it, pressing hard with crayons and laying down lots of waxy color can look amazing too!
MATERIALS
*The above product links are a referral. If you click through and take action, I'll be compensated a small amount, at no extra expense to you.
DIRECTIONS
Time needed: 1 hour.
How to Draw a Butterfly
Draw the body and head on the center line.

Add two symmetrical top wings.

Draw two symmetrical bottom wings.

Start the symmetrical shapes on top.

Finish the symmetrical shapes.

Start the bottom symmetrical shapes.

Add two more shapes on each side.

Finish the bottom shapes and add antennae.

Trace with a marker and color.