How do you draw a chameleon with all his intricate parts and rainbow coloring? Well, if you are just starting out, this simple step by step version might work best.
This fun and easy chameleon tutorial works great for younger elementary students, especially those that are just learning how to draw. The simple shapes and bright colors are perfect for their abilities and imagination.
For best results, DO find a way to start with guidelines in place for this drawing. Folding the paper twice to make creases works, or if you are working with a lot of young kids without support (as in being able to help them fold) then you might want to just preprint very light lines for them instead. Getting started with that head in place will make everything else just fall into place. Pretty much. 🙂
Students could finish with their best rainbow coloring, make a pattern, or fill in randomly too. Both options are sure to create something pretty darn cute and colorful.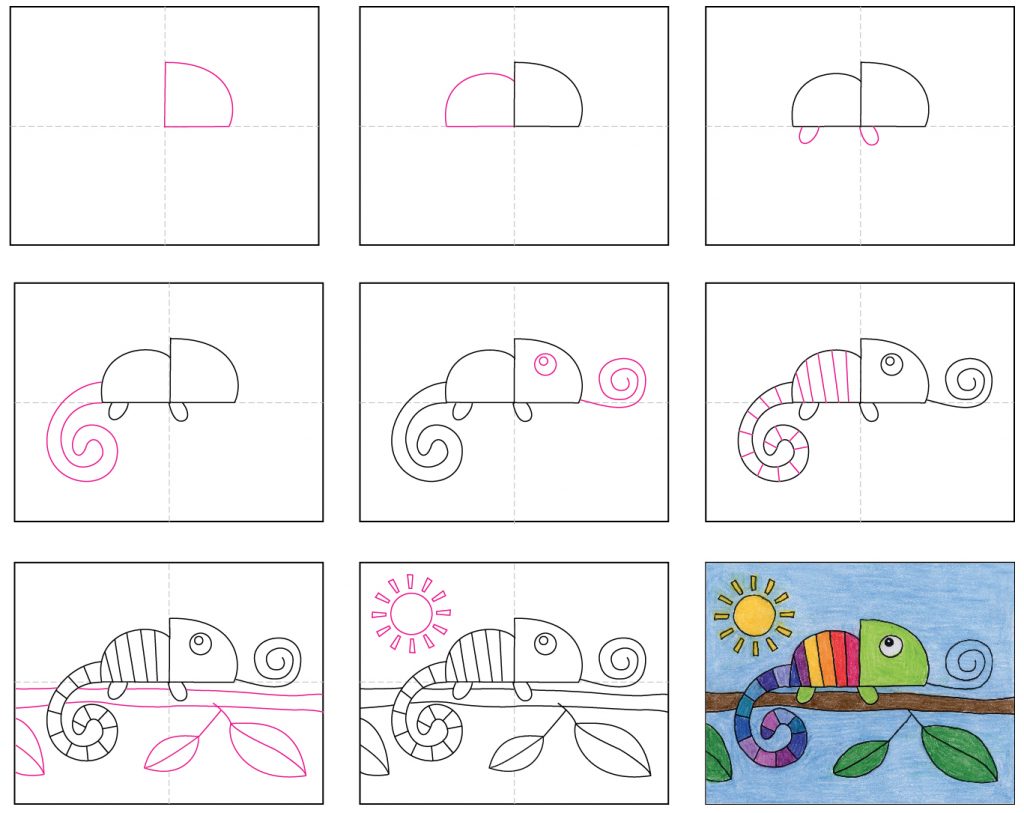 MATERIALS
Draw a Chameleon PDF Tutorial (see above to download)
Drawing paper
Black marker
Crayons
DIRECTIONS
Time needed: 1 hour.
How to Draw a Chameleon
Draw a quarter circle.

Draw a simple body behind.

Draw two legs.

Draw a curly tail.

Add an eye and curly tongue.

Add strips to body and tail.

Draw a branch and leaves belows.

Add a sun in the background.

Trace with a marker and color
Student Artwork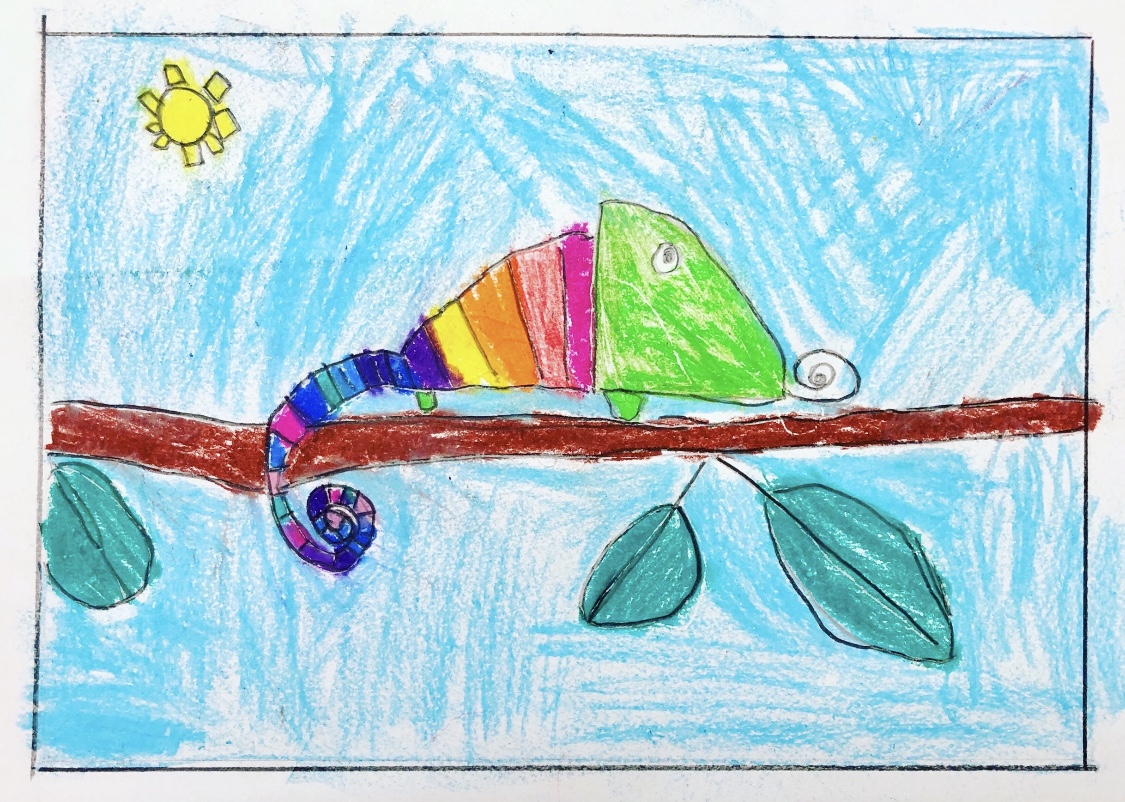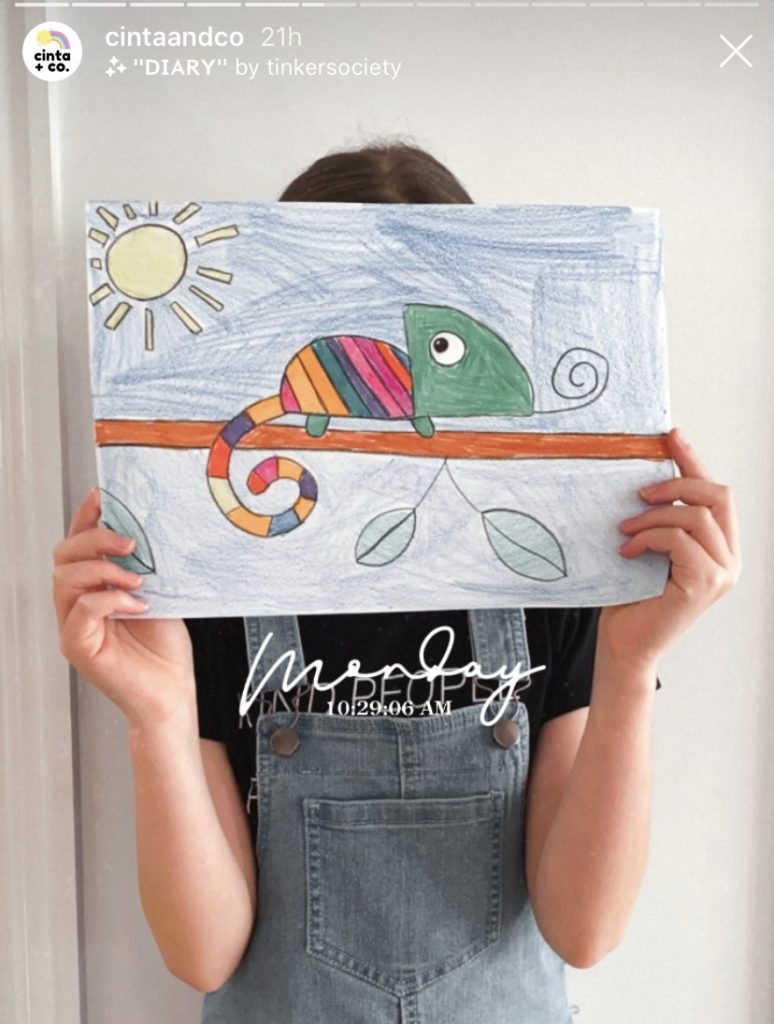 More Cute Drawing Projects