How to Draw an Easy Unicorn Head Tutorial Video and Unicorn Coloring Page
Below you'll find an easy step-by-step tutorial for how to draw a Unicorn Head and a Unicorn Head Coloring Page. Click on any image below to jump to that project.
Unicorn Head Drawing Project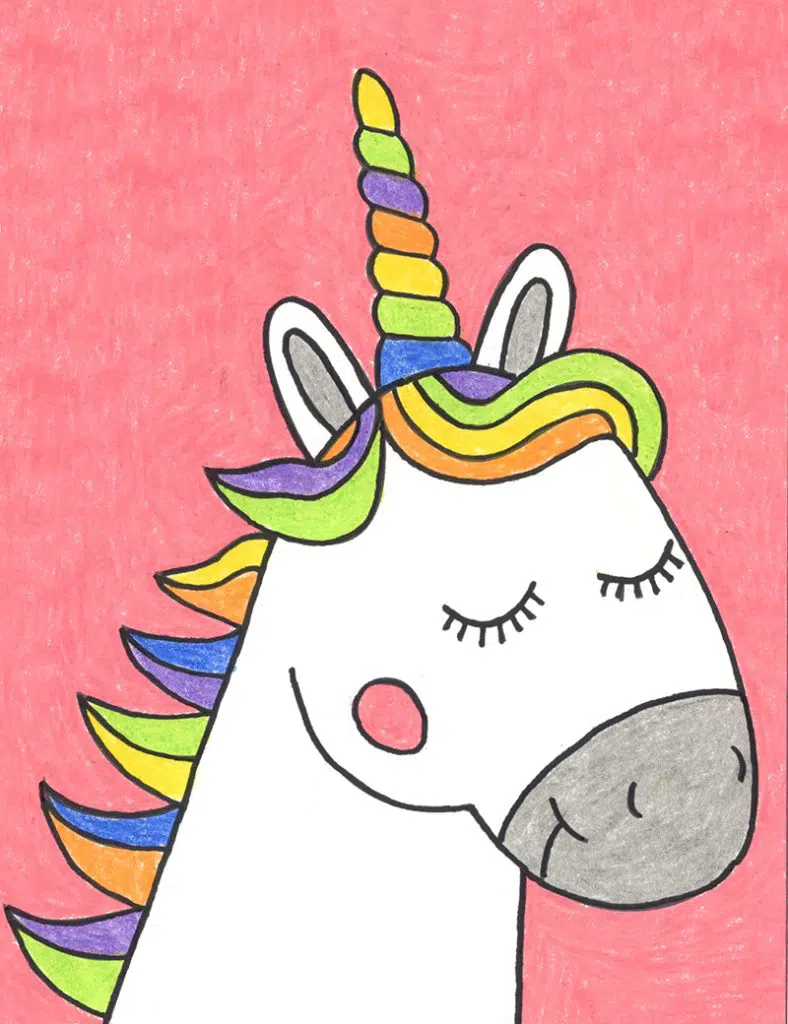 More about Unicorns
If your students are fascinated by unicorns, but drawing the entire body is getting them a bit frustrated, then this "How to Draw a Unicorn Head" might be just the solution you are looking for. Skip the body and legs that can get a little complex, and just focus on a cute and simple head. It's a good way to fill the paper, and the larger size lets them get extra fancy with that colorful mane. They can start with the mane shapes, and then add swirly lines inside. It not only makes the mane look like it's blowing in the wind, it also lets them get creative with come color patterns. My sample here uses five mane colors that I just repeated as often as I could.
Unicorn Head Tutorial Video
Join my Email List below to get this instant download!
Unicorn Head Coloring Page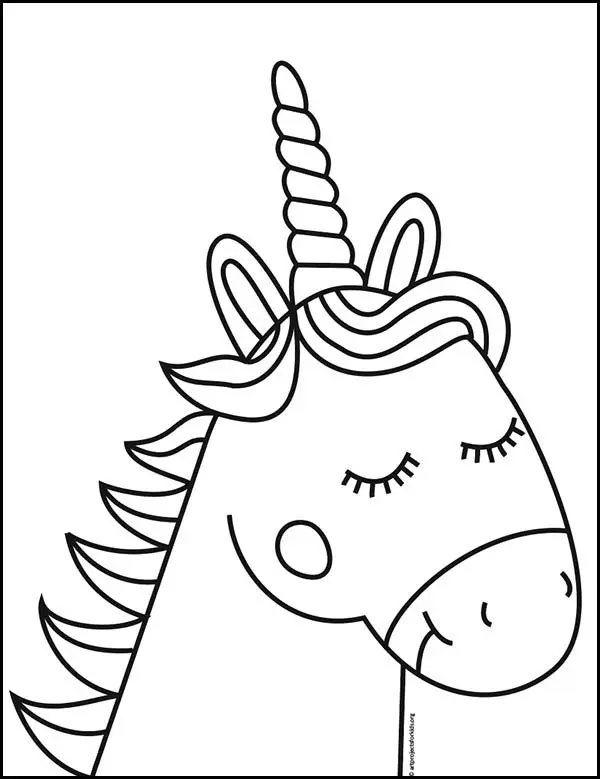 Time Lapse Drawing of a Unicorn Head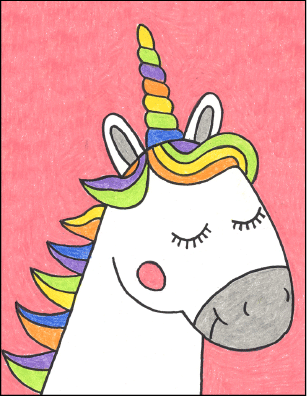 Materials for How to Draw an Easy Unicorn
Drawing Paper. This is the good stuff you can buy in bulk for a good price.
Pencils. I like how this brand always makes nice dark lines.
Black Marker. A permanent marker will give you a dark black color.
Note: All of the above are Amazon affiliate links.
Step by Step Directions for an Easy Unicorn Drawing
How to Draw a Unicorn
Start the simple head shape.

Add the cheek and neck line.

Draw the outside of the horn.

Add inside diagonal lines.

Draw two ears.

Start the mane as shown.

Add the mane details.

Finish the details on the face.

Trace with a marker and color.
Unicorn Gallery by Students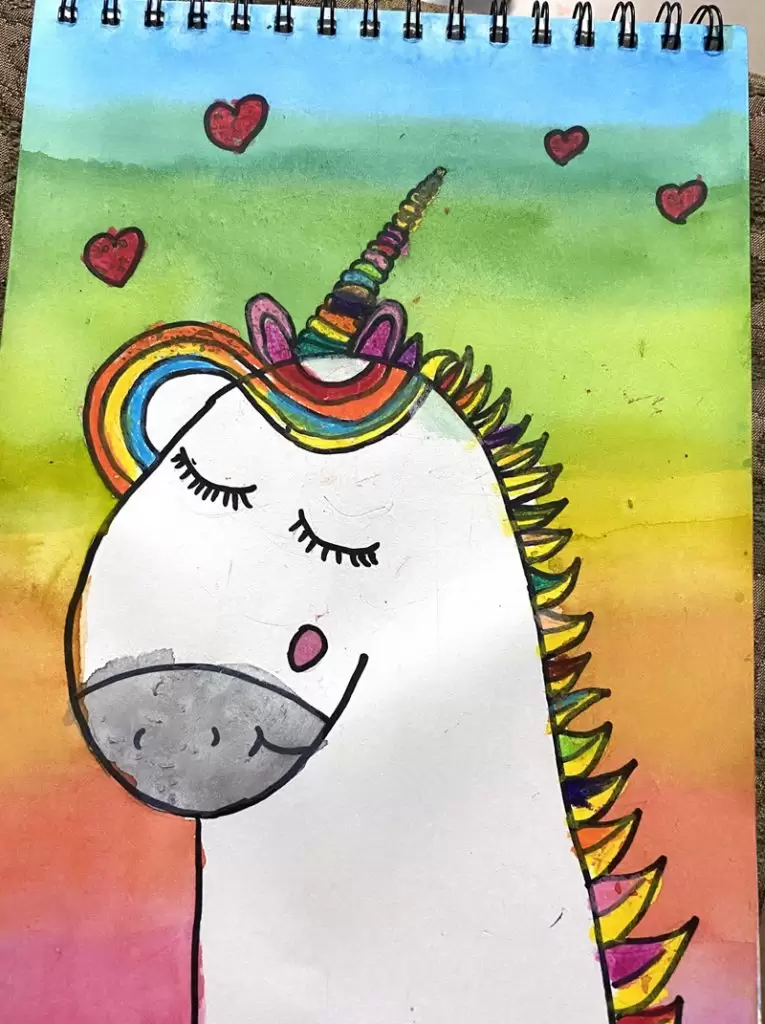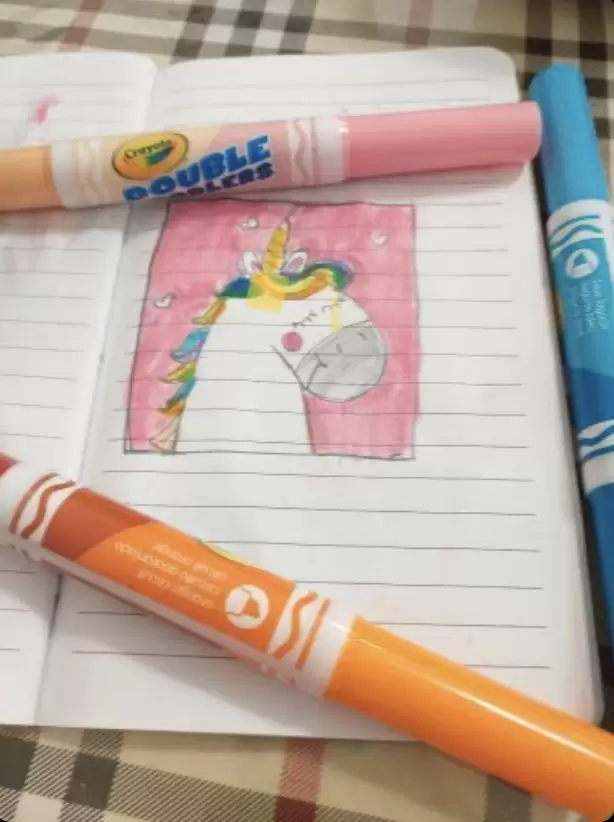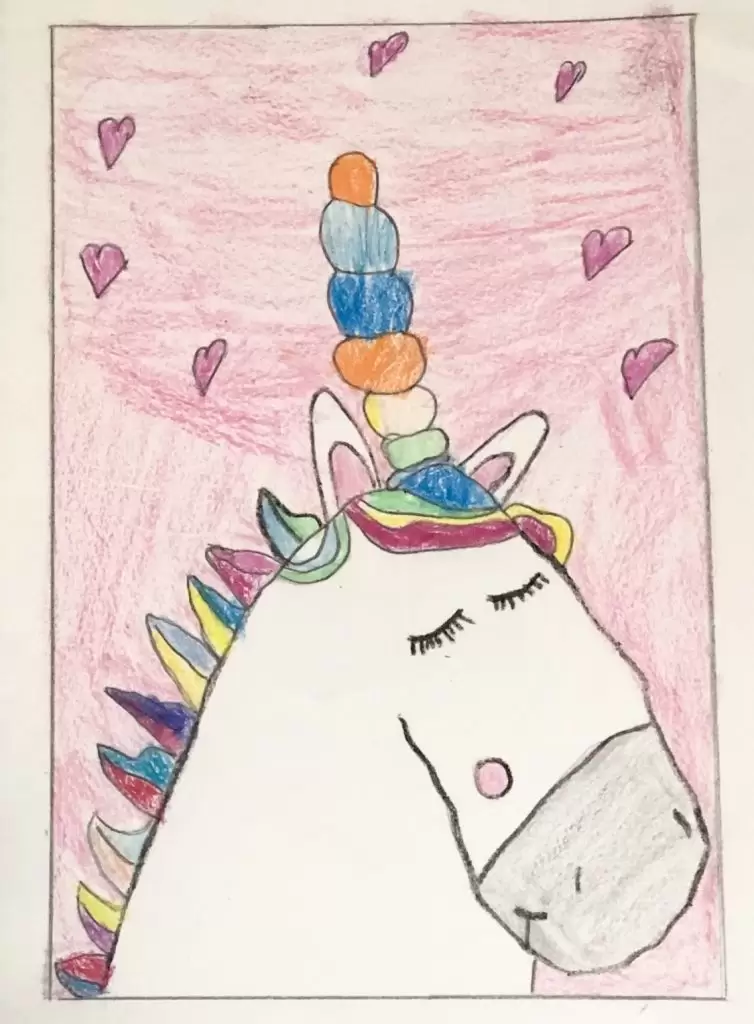 Save me to your Pinterest Board
Easy Unicorn Drawing Project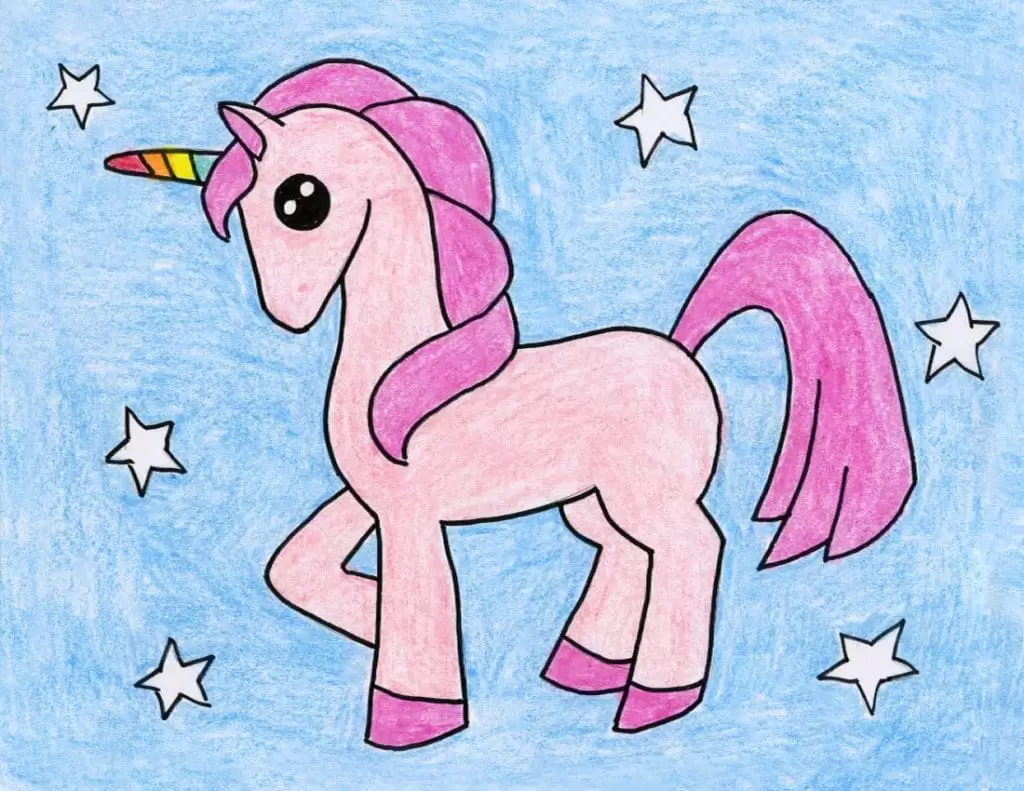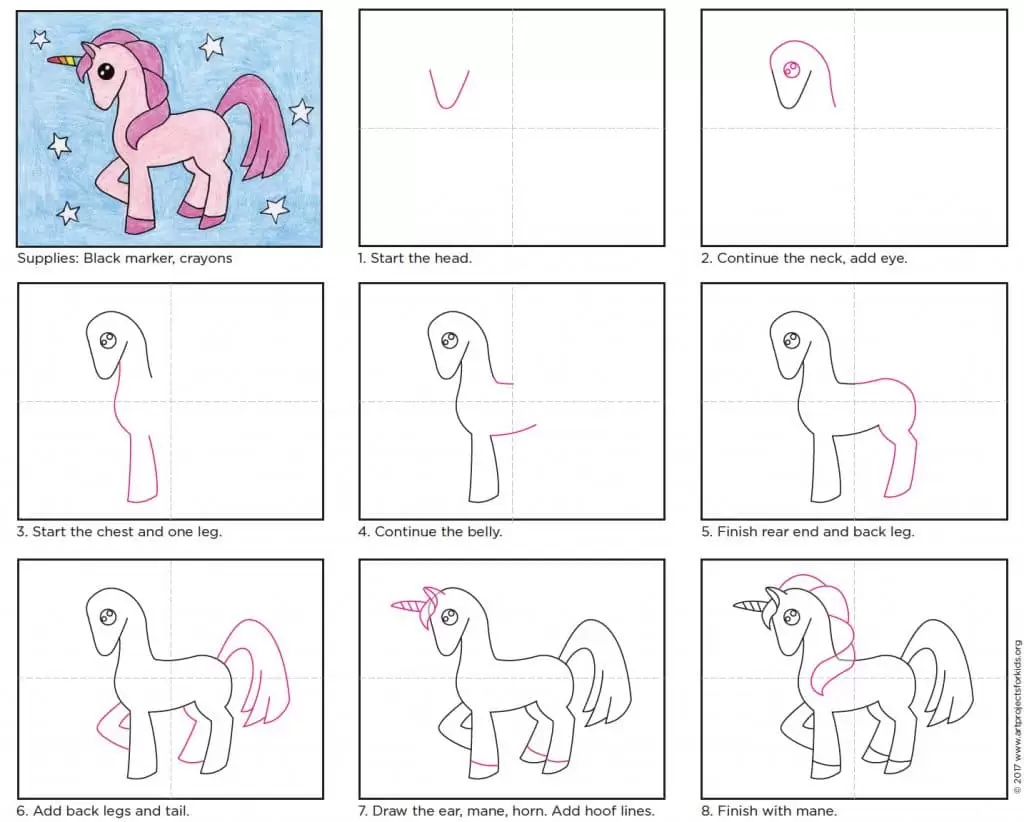 More Fun Animal Drawing Projects