Here's an easy unicorn drawing project with step-by-step instructions. Focus on just the head and you'll have time to draw an extra fancy mane.
Of all the animals to draw, I think horse-like ones rank near the top of the list as far as difficulty is concerned. With all those bends and curves in their head, neck and legs, it's just plain tricky to get them to look right. Draw them too straight and they look kinda wimpy. Make them too curvy and they appear kind of strange.
And unless students have a real horse in front of them, or a good photo at least, there's a good chance they will get stuck along the way. Not to worry though, I'm pretty sure that drawing anything horse-like (including unicorns) has vexed many an artist over the years.
The solution? A unicorn tutorial that focuses just on the head and mane. All the cute and colorful fun is still there, without any extra frustration.
For some extra inspiration for how to color your unicorn, scroll down to see more finished samples. Yes, a rainbow painted background is always lovely. But even if you only have access to crayons, that doesn't mean your unicorn has to be any less colorful.
Use the Button below to Download a PDF Tutorial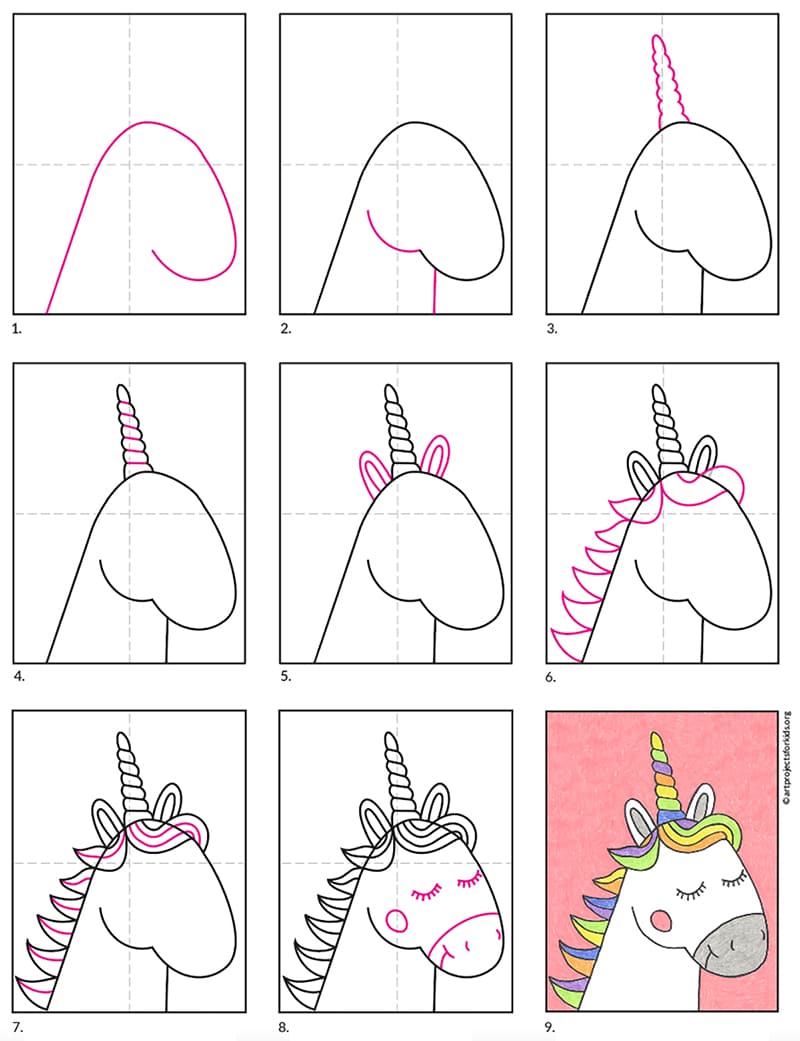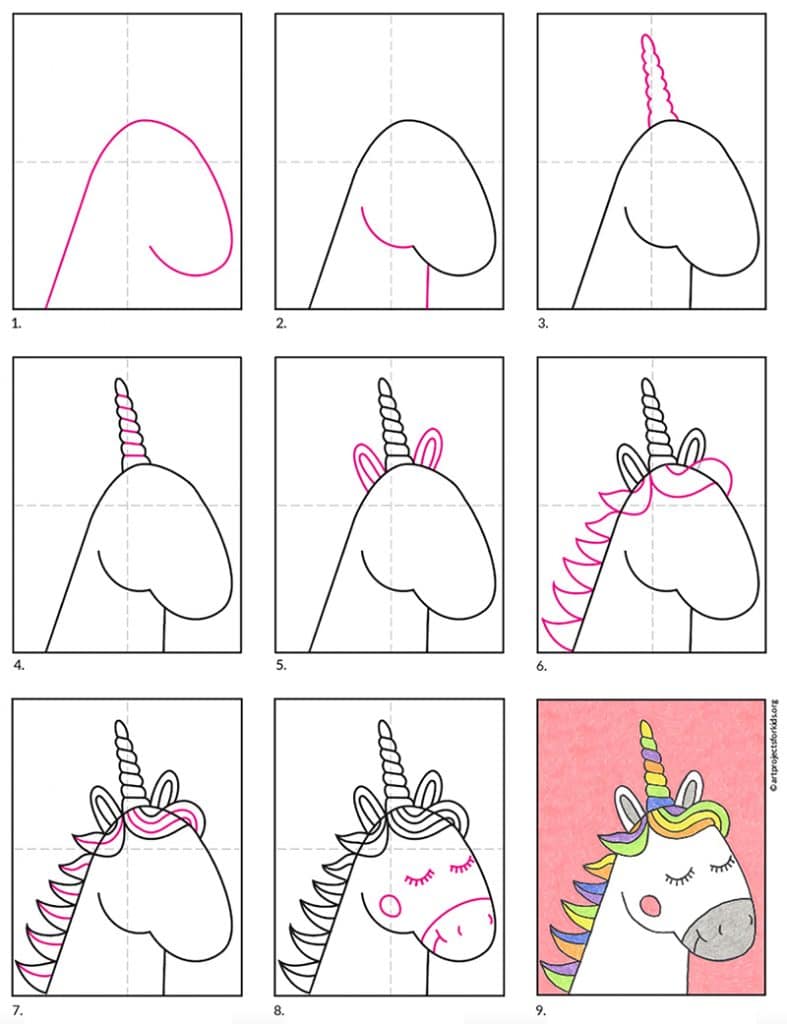 Easy Unicorn Coloring Page
Materials for How to Draw an Easy Unicorn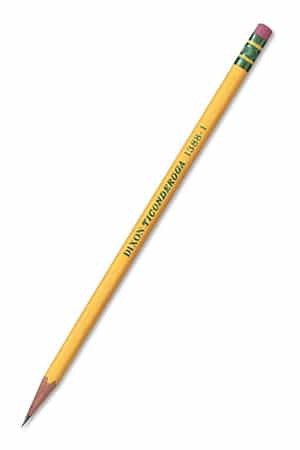 Pencil. The Ticonderoga brand are the most reliable, make nice dark lines when you need them, and are the easiest to erase. Buying the pre-sharpened ones will save busy teachers a lot of time.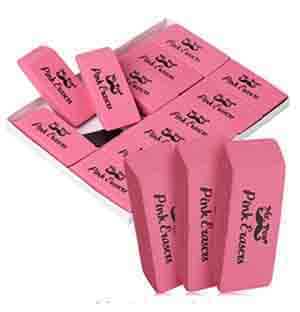 Eraser. Large ones you can hold in your hand do a much better job than just the pencil tip erasers, especially when erasing leftover pencil lines after tracing.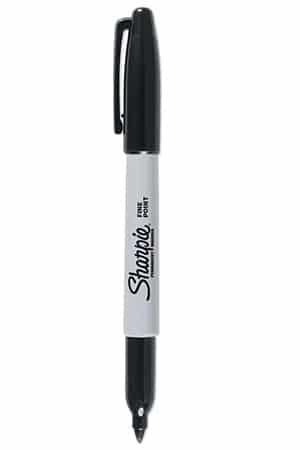 Black Sharpie Marker. These fine point permanent marker pens make nice black outlines, have a good tip for coloring, and never bleed when they get wet. Use them with good ventilation and add extra paper underneath to protect your tables.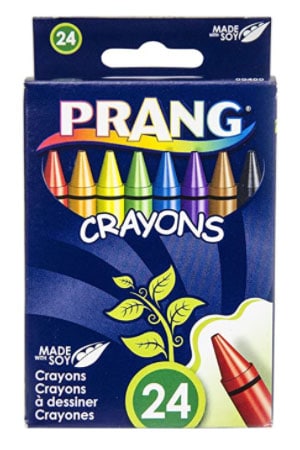 Prang Crayons. These are a bit softer than other crayons so they sometimes look like oil pastels. They also have a some nice brown shades that Crayola does not have unless you buy their larger boxes.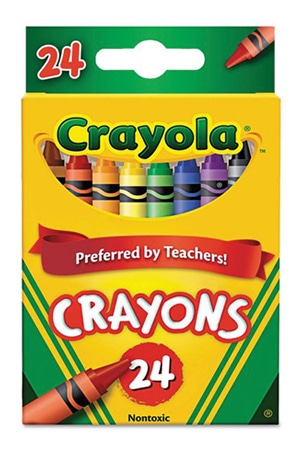 Crayola Crayons. The reliable brand that always works well. The 24 pack has some of my favorite golden orange and yellow colors that seem a bit richer and warmer than the ones Prang has.
Step by Step Directions for How to Draw an Easy Unicorn
How to Draw a Unicorn
Start the simple head shape.

Add the cheek and neck line.

Draw the outside of the horn.

Add inside diagonal lines.

Draw two ears.

Start the mane as shown.

Add the mane details.

Finish the details on the face.

Trace with a marker and color.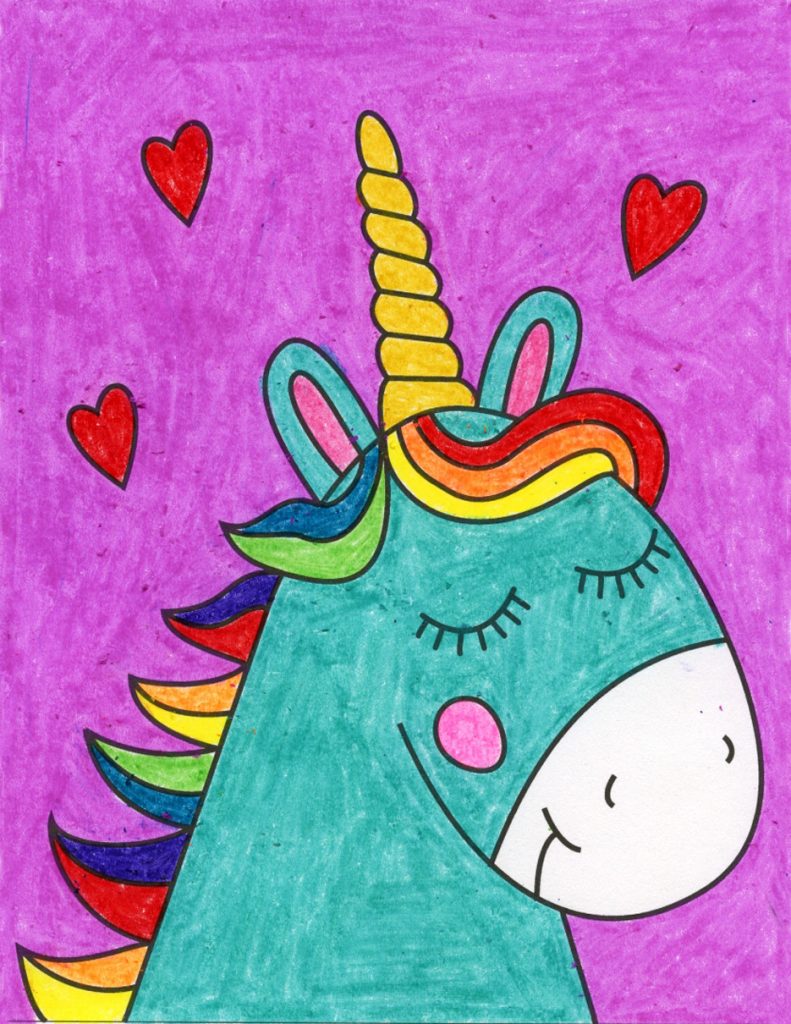 Unicorn Drawings by Students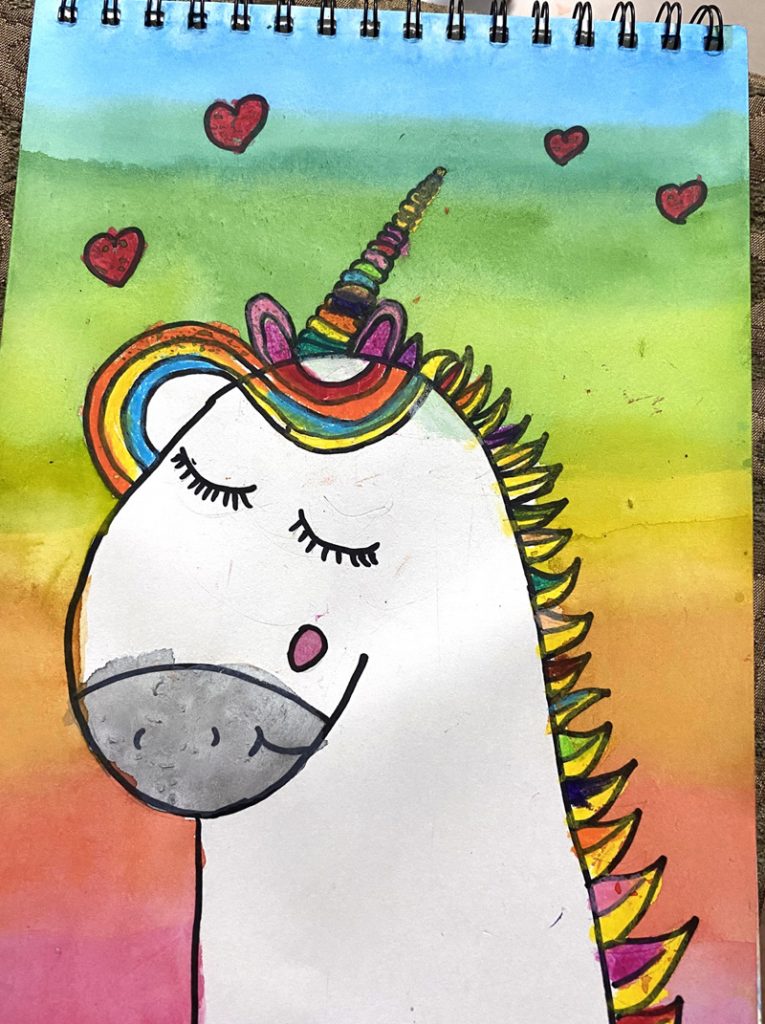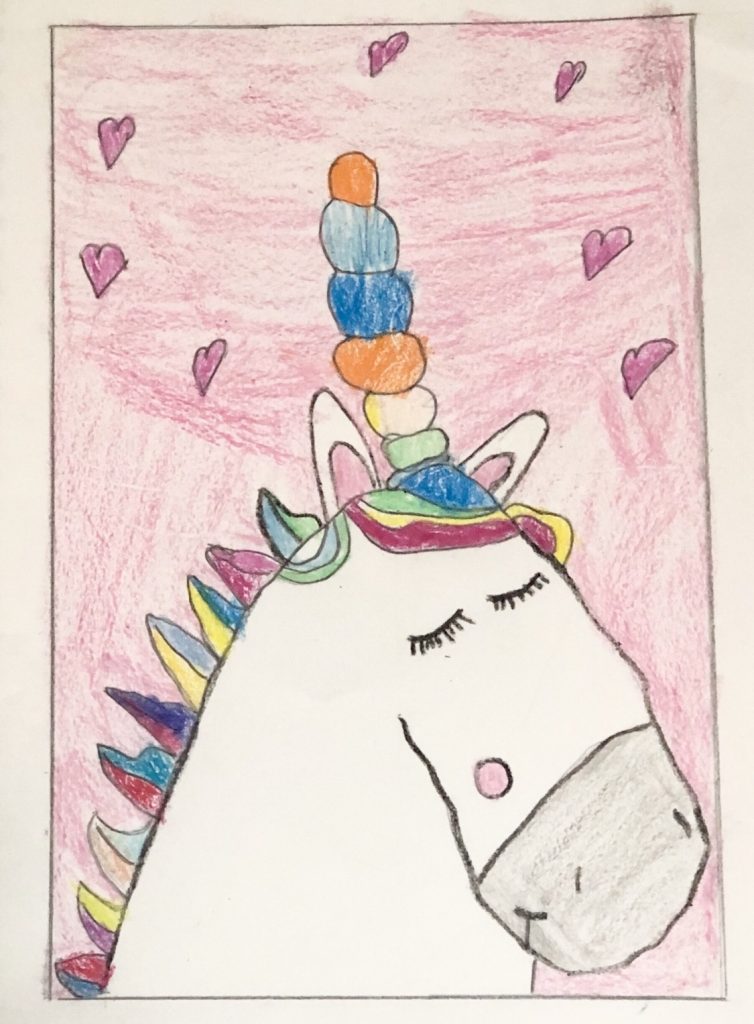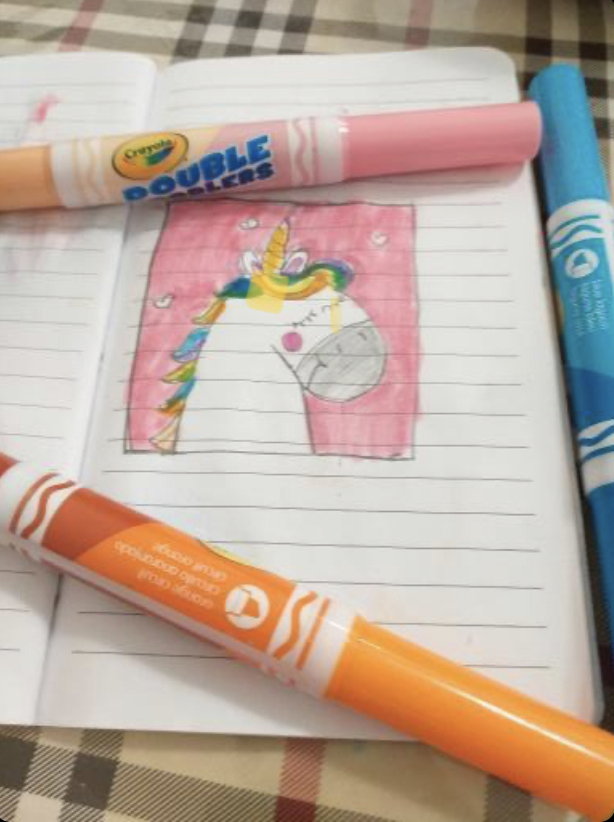 Another Unicorn Drawing Project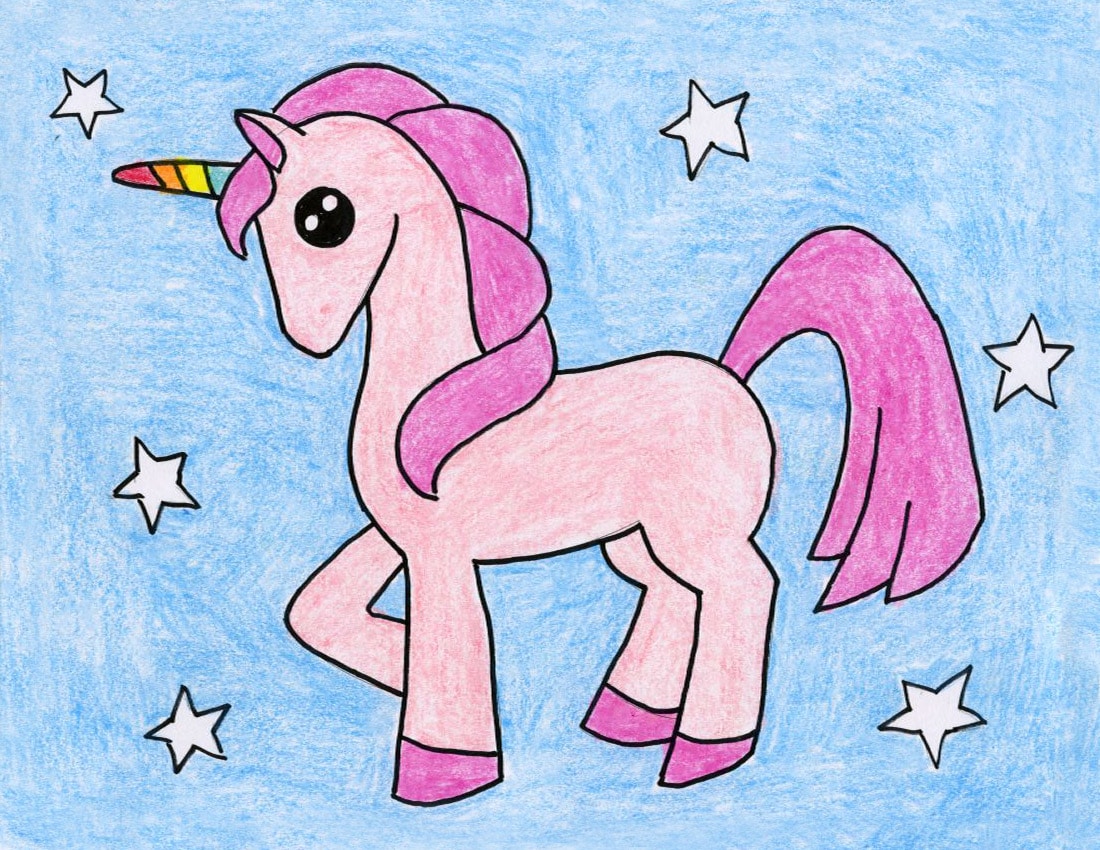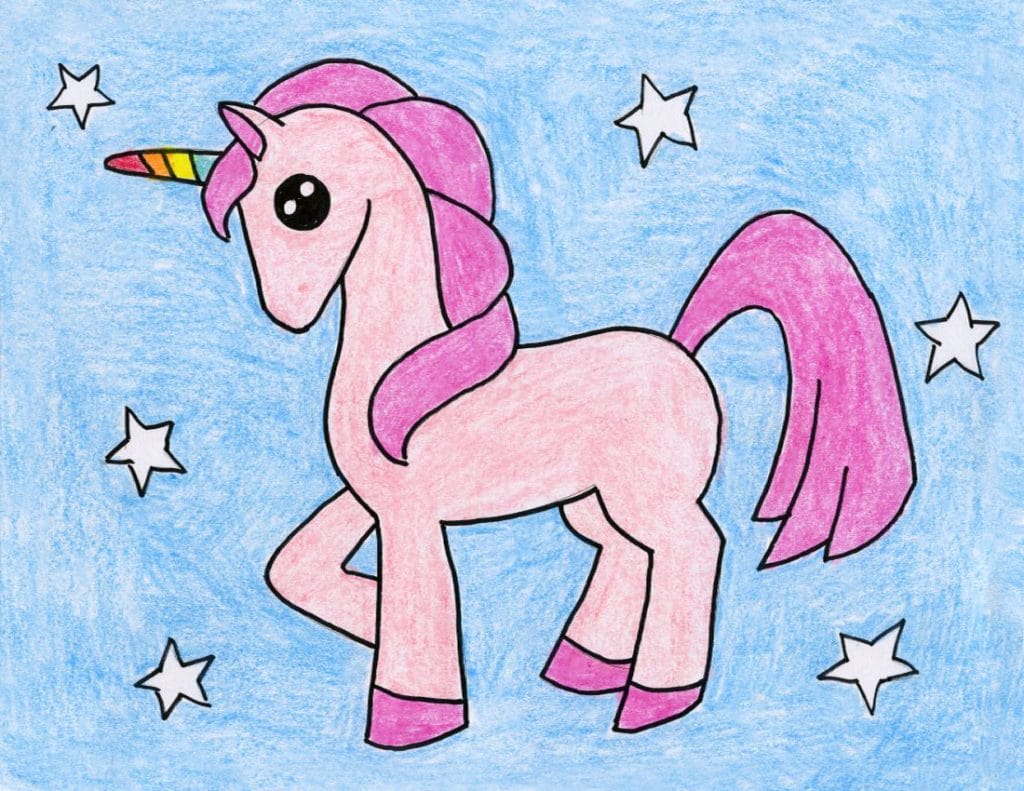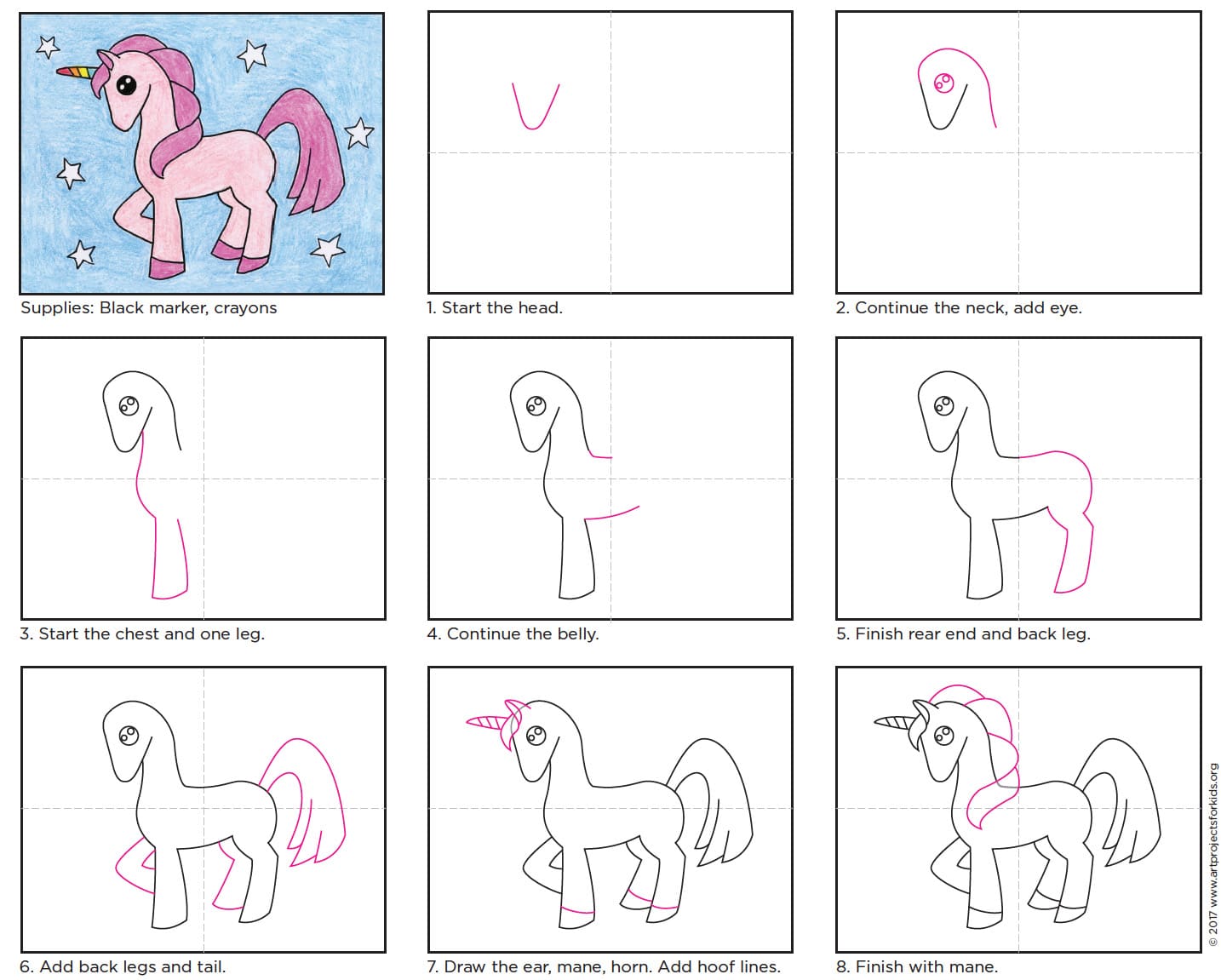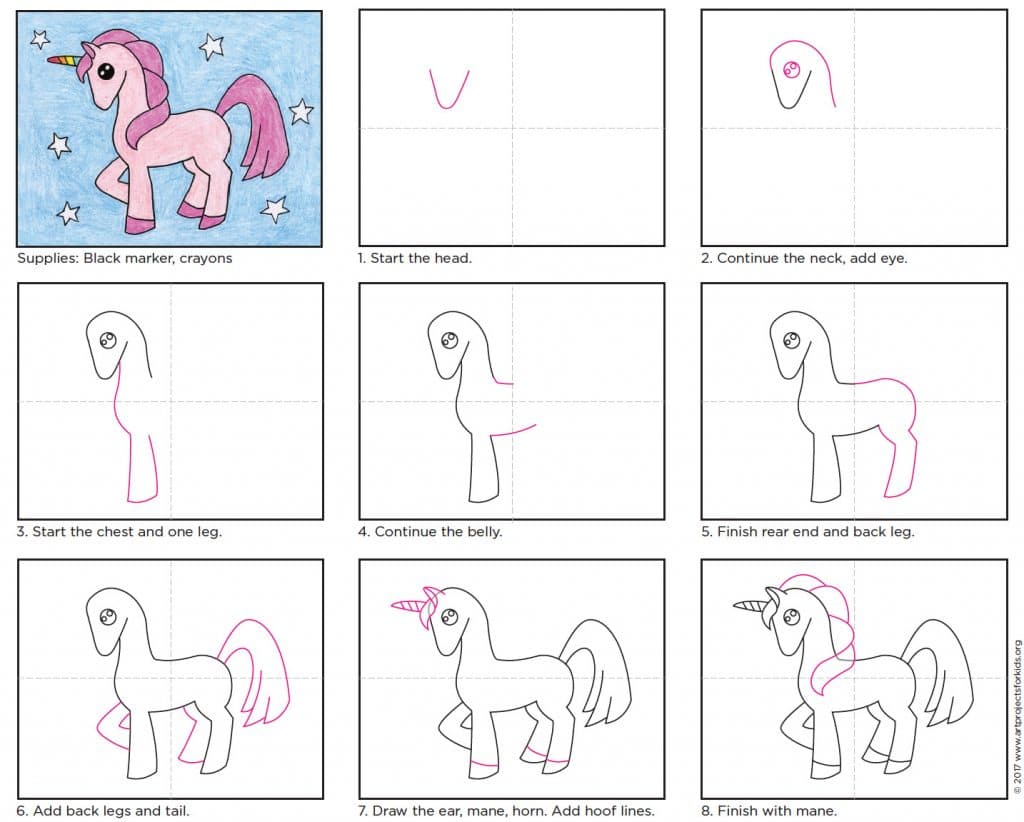 Easy Unicorn PDF Tutorial (click to download)
More Cute Drawing Projects