Learn how to draw a toucan, and their famously long and colorful beaks with this step by step tutorial. This profile view shows all his best features.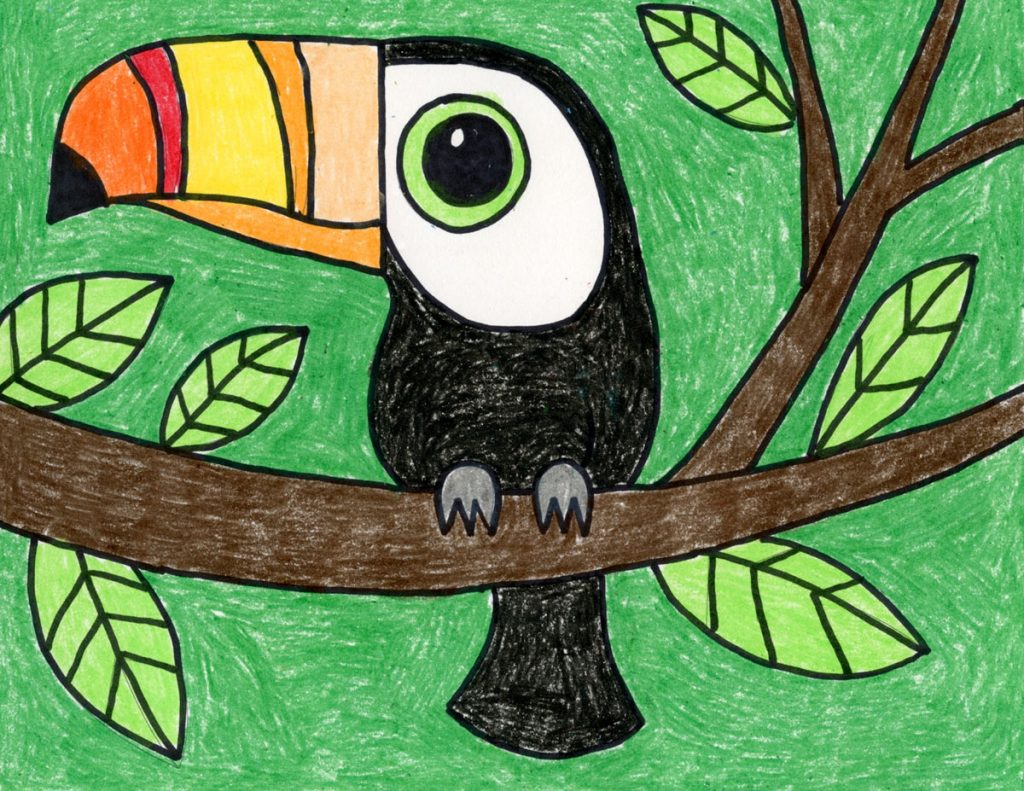 These amazing birds do have beaks in various lengths and colors, but their bodies are generally black.
The combination of the two are probably the reason why artists love to color and paint them so often. Any finished toucan can't help but brighten a paper or canvas, especially with a very green jungle-looking background.
MATERIALS
Drawing paper
Black marker
Crayons
DIRECTIONS
Time needed: 1 hour.
How to Draw a Toucan
Draw a curvy branch.

Draw one side of the body.

Draw the other side, with an opening for the beak.

Add a large beak.

Add the beak details.

Add two large circles for the eye.

Add line around the eye, claws and tail.

Fill the background with branches and leaves.

Trace with a marker and color.
Shared by Readers
More Cute Drawing Projects