Here's how to draw a Mother's Day Card with some simple birds, hearts and creative lettering. Try this combination or arrange them to make your own.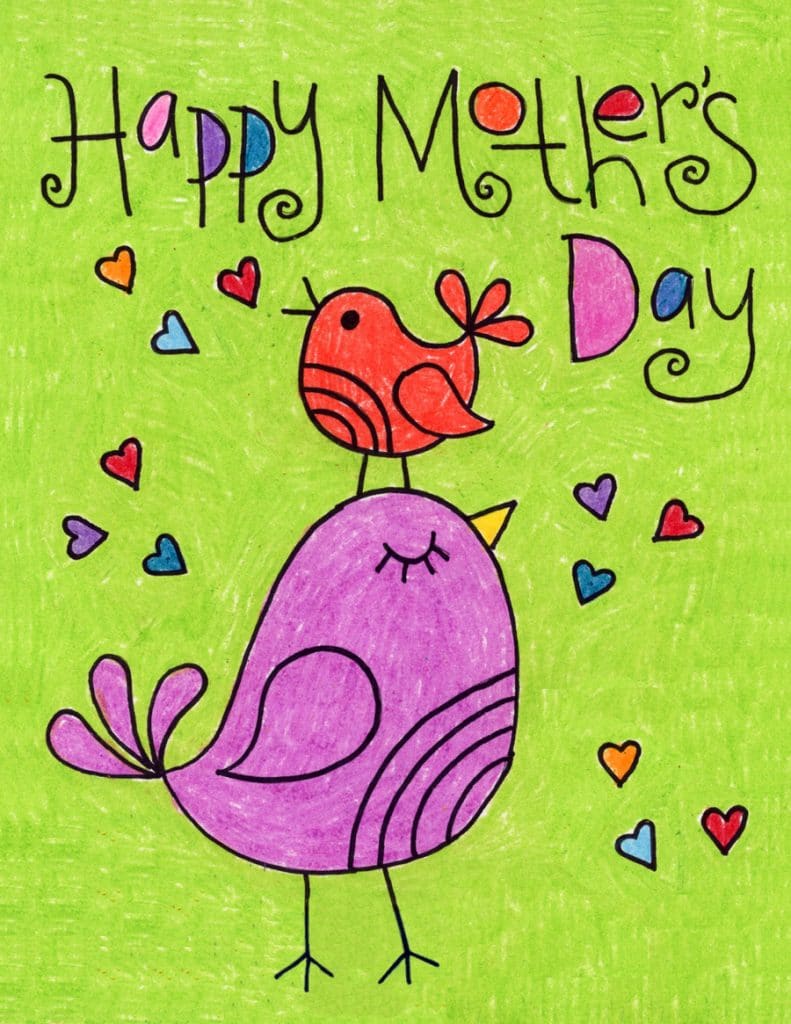 In the United States, Mother's Day was loosely inspired by the United Kingdom's Mothering Sunday. But it was the efforts of Julia Ward Howe and Anna Jarvis that eventually saw President Woodrow Wilson proclaim "Mother's Day" in 1914, as a national observance to be held each year on the second Sunday of May.
As a teacher, you can never remind student's too often how much a handmade card will be appreciated on an occasion like Mother's Day. Something that was drawn and colored with love will always outweigh an expensive store bought card with fancy embossed letters and such.
This tutorial makes it easy for students of all ages to draw some very simple, yet very cute birds. The message can then be sprinkled around in an artsy way, and not follow any rules like staying in a straight line or something. Trace all the lines well with a black marker, color heavily with crayons, and you have a card that will have more creativity and sincerity than any you could find in a store.
Use the Button below to Download a PDF Tutorial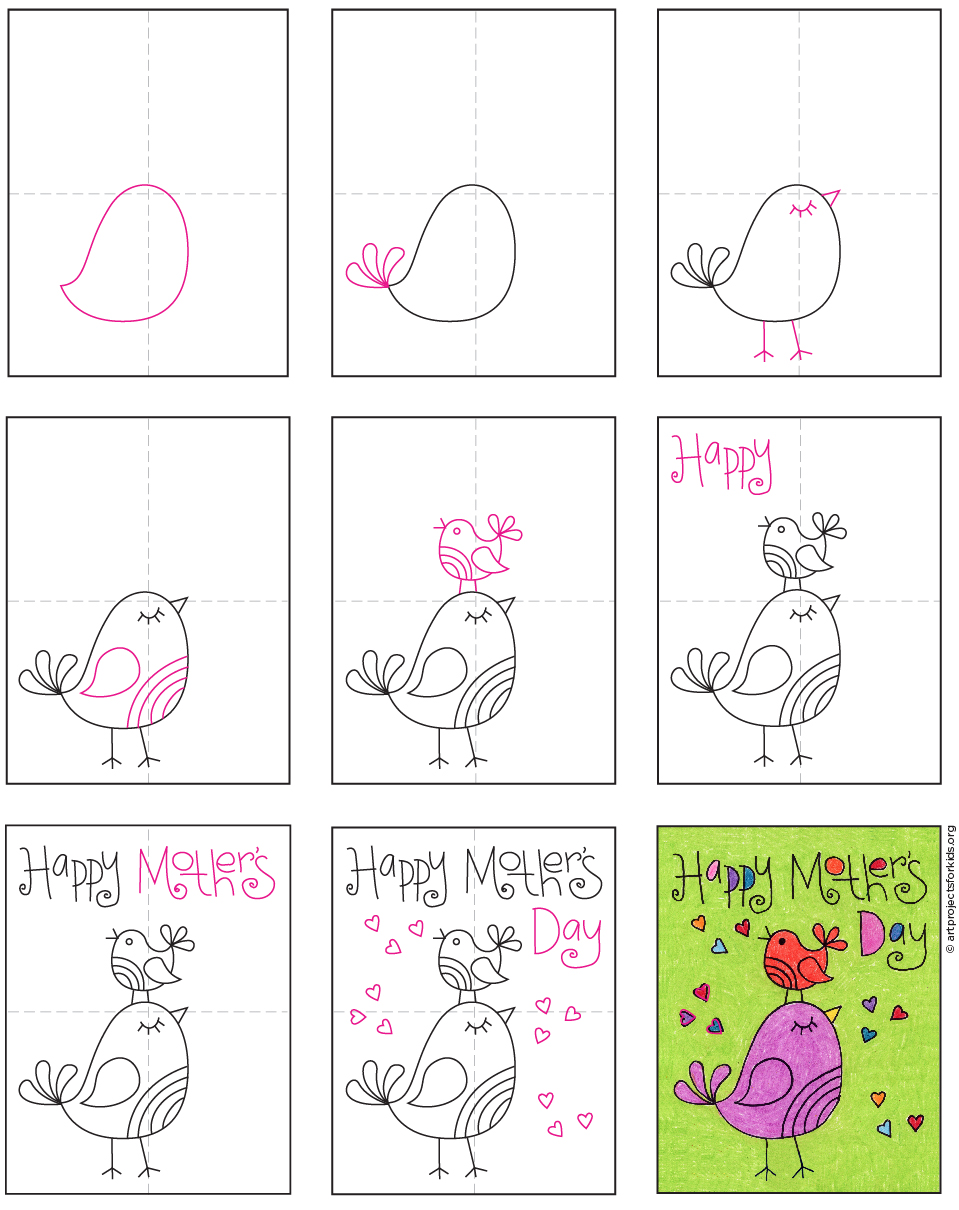 Mother's Day Coloring Page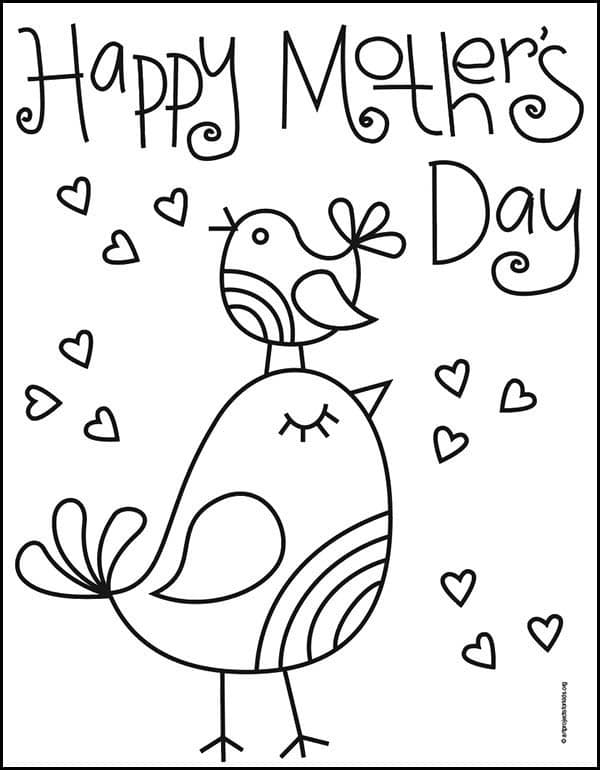 Materials for How to Draw a Mother's Day Card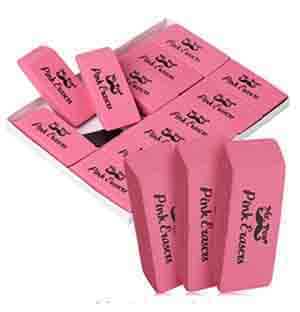 Eraser. Large ones you can hold in your hand do a much better job than just the pencil tip erasers, especially when erasing leftover pencil lines after tracing.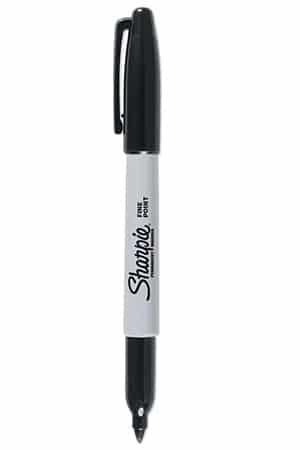 Black Sharpie Marker. These fine point permanent marker pens make nice black outlines, have a good tip for coloring, and never bleed when they get wet. Use them with good ventilation and add extra paper underneath to protect your tables.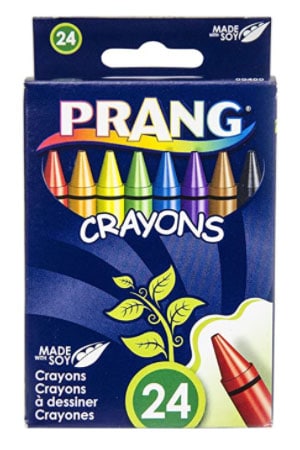 Prang Crayons. These are a bit softer than other crayons so they sometimes look like oil pastels. They also have a some nice brown shades that Crayola does not have unless you buy their larger boxes.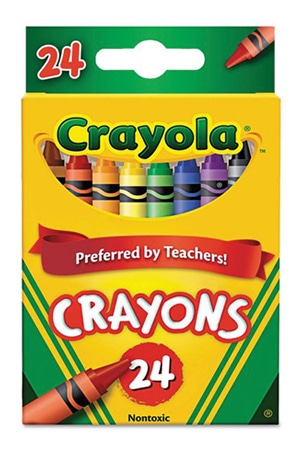 Crayola Crayons. The reliable brand that always works well. The 24 pack has some of my favorite golden orange and yellow colors that seem a bit richer and warmer than the ones Prang has.
Directions for How to Draw a Mother's Day Card
Time needed: 1 hour.
Draw a Mother's Day Card
Draw the big bird body.

Add a tail.

Draw the legs, eye and beak.

Add a wing and belly stripes.

Draw the small bird on top.

Write the word H-a-p-p-y

Add the word M-o-t-h-e-r-s

Finish with D-a-y and add hearts all around.

Trace with a marker and color with crayons.