Easy Mother's Day Drawing Tutorial and Mother's Day Coloring Page
Below you'll find an easy step-by-step tutorial for a Mother's Day Drawing and a Mother's Day Drawing Coloring Page. No need for lots of details, just a mom and baby giraffe, sharing lots of love.
Crayon and Marker Option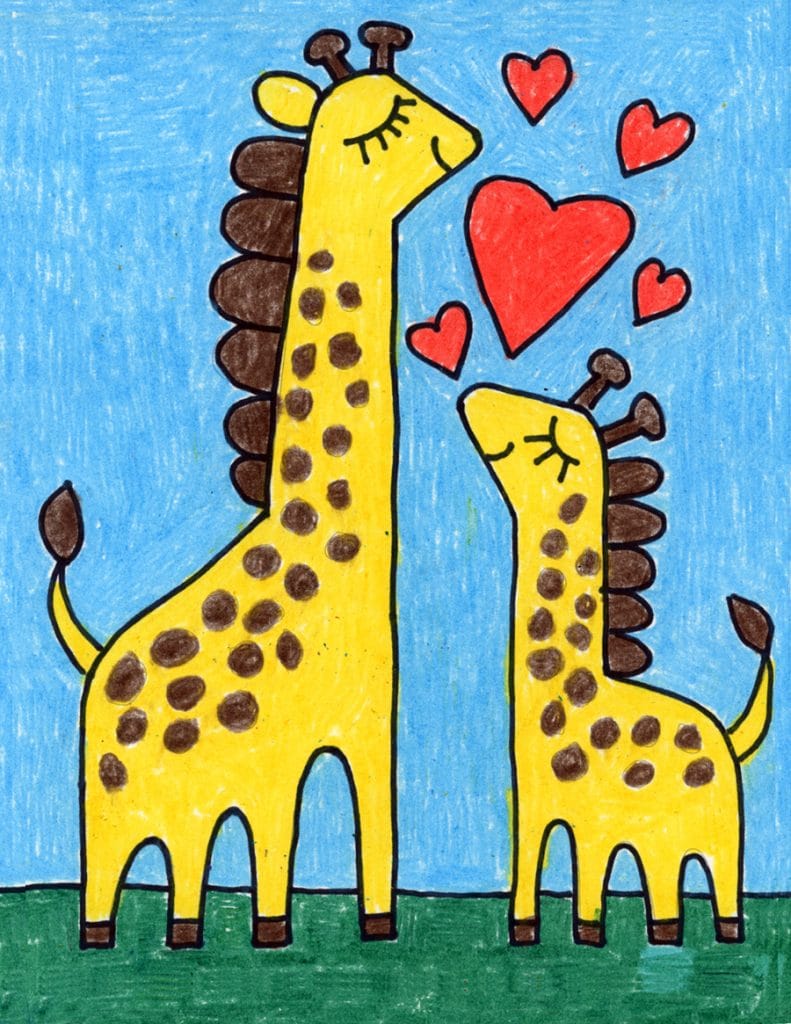 This approach to drawing a giraffe works well for really young artists as there is no attempt to make the bodies look dimensional. The legs just kind of attach to the body in a flat way, and everything is overly simplified, but in the end I think that's what makes it so charming! This tutorial project started out years ago as just a baby and mom looking at each other, but along the way a kinder filled in their space between them with hearts. It was such a sweet and brilliant idea I have made it a part of my permanent instructions ever since. (Thank you Nola!)
Use the Button below to download a PDF Tutorial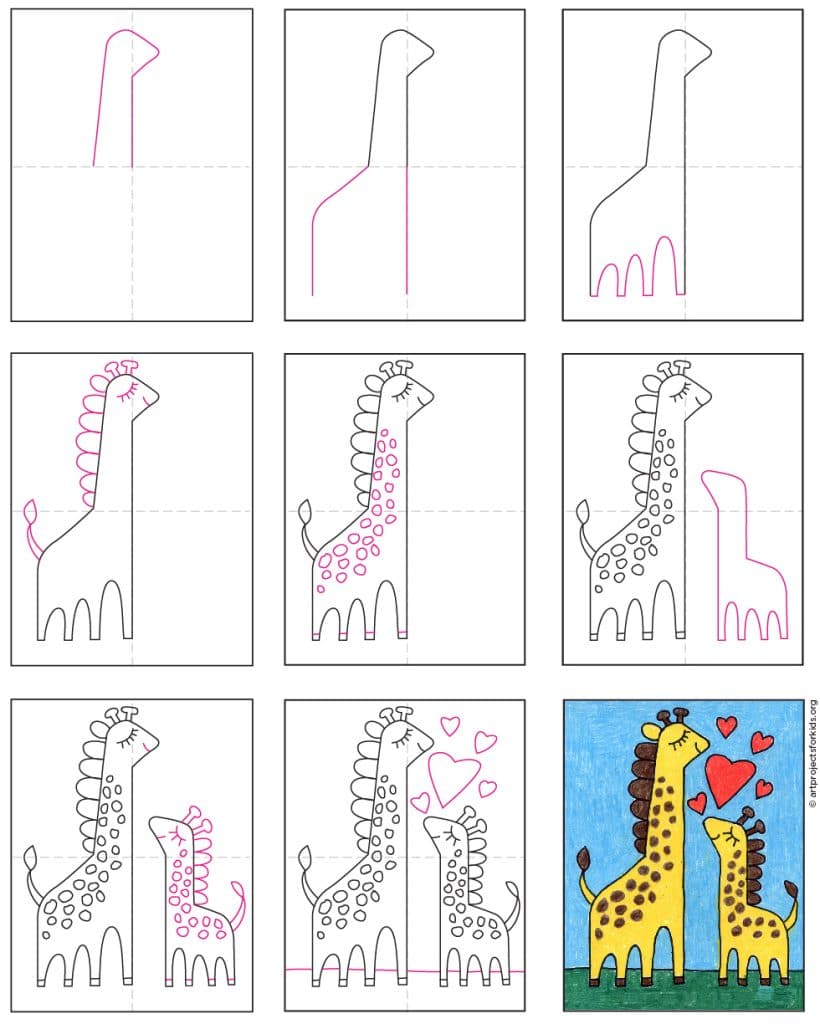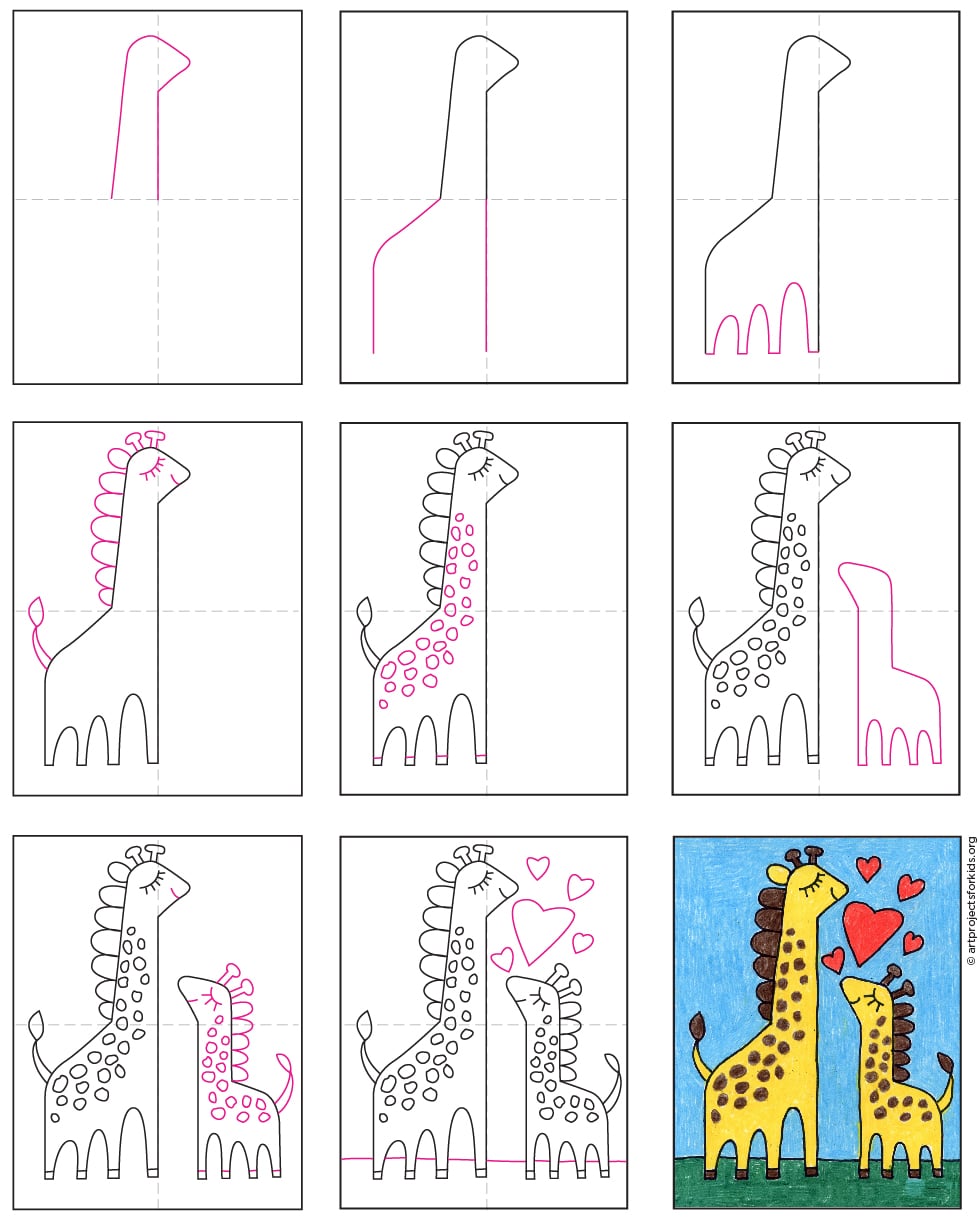 Mother's Day Drawing Coloring Page
Mother's Day Drawing to Trace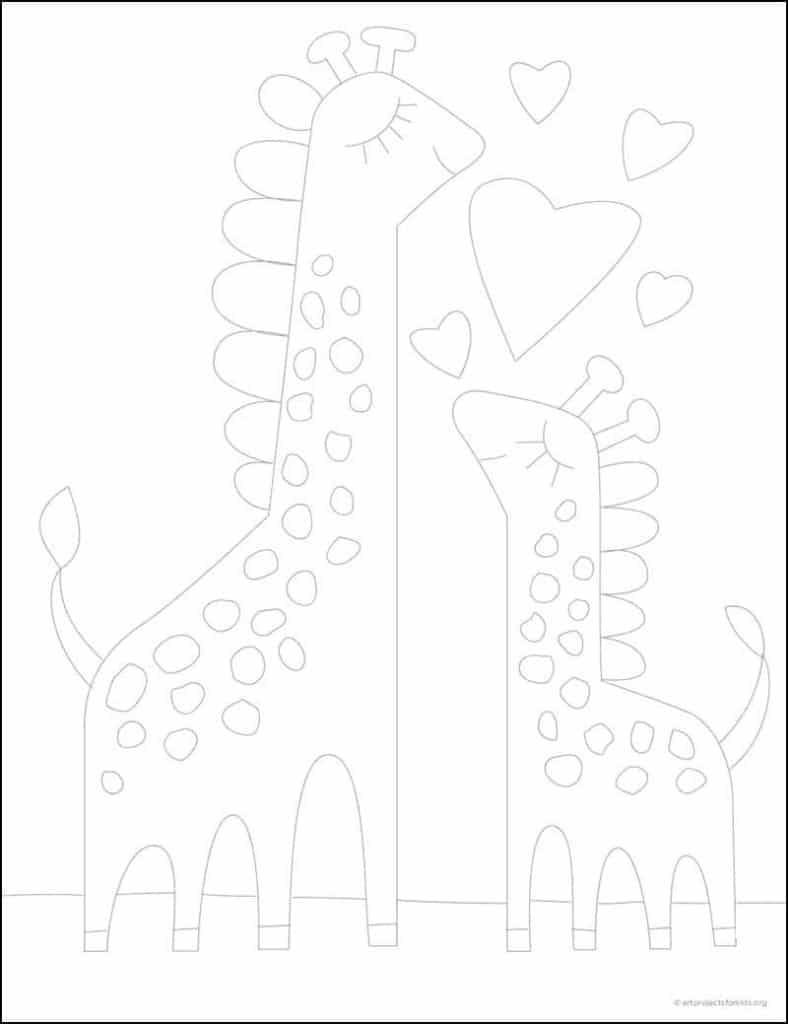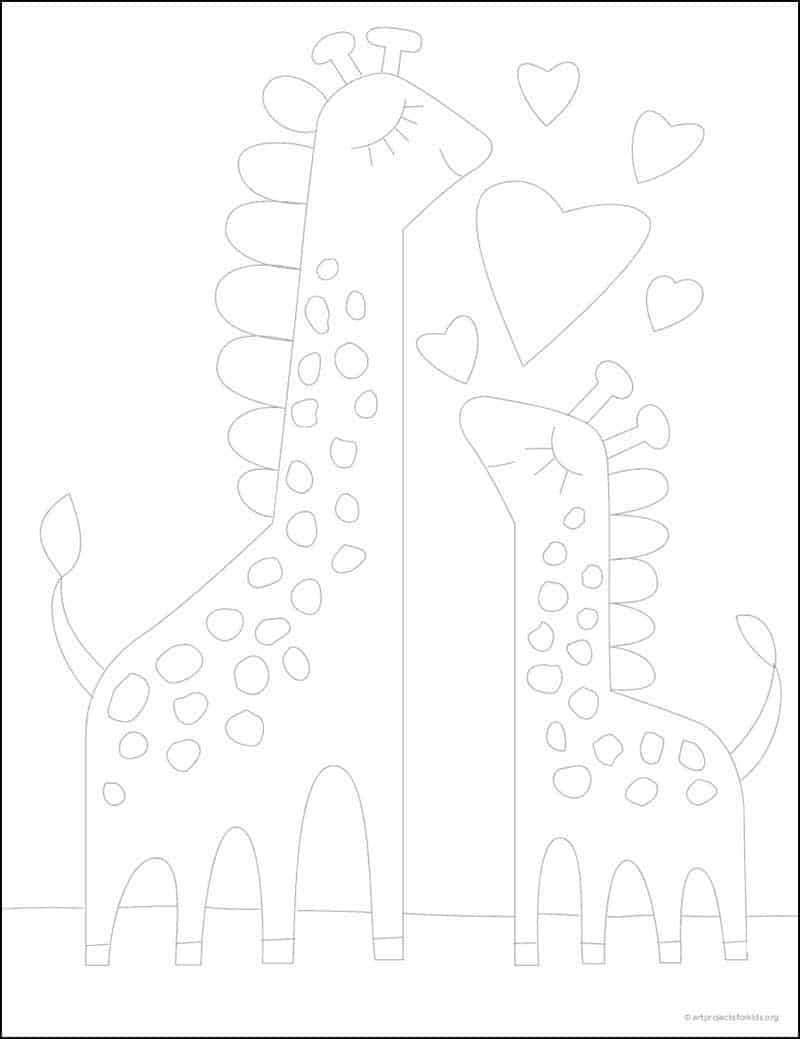 Materials for a Mother's Day Drawing
Step by Step Directions for a Mother's Day Drawing
Time needed: 1 hour.
Draw a Mom and Baby Giraffe
Draw the adult giraffe and head.

Start the bottom of the body.

Add the simple legs.

Add a face, mane and tail.

Draw lots of spots and hoof lines.

Start the baby giraffe.

Finish the baby giraffe details.

Add hearts and a ground line.

Trace all (except spots) with a marker and color.
Save me to your Pinterest Board!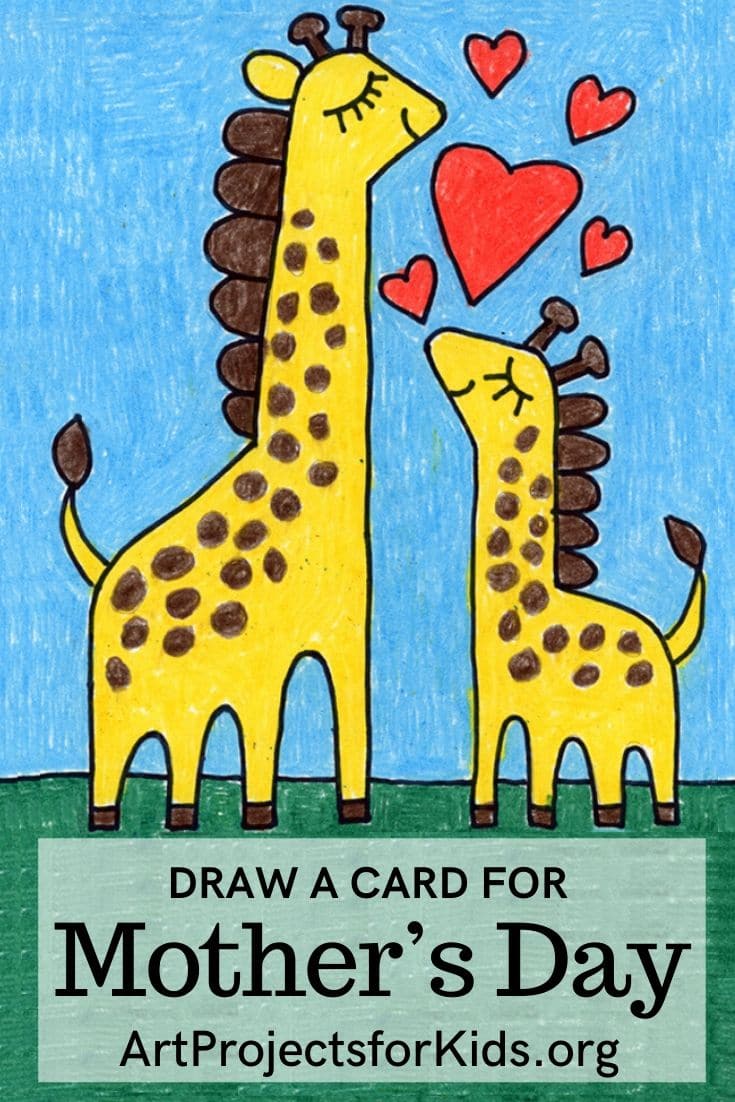 More Fun Animal Drawing Projects