Easy How to Draw Miles Morales Tutorial Video and Miles Morales Coloring Page
Below you'll find an easy step-by-step tutorial for how to draw Miles Morales Tutorial Video and a Miles Morales Coloring Page. He's one of the newer fictional characters known as Spider-Man.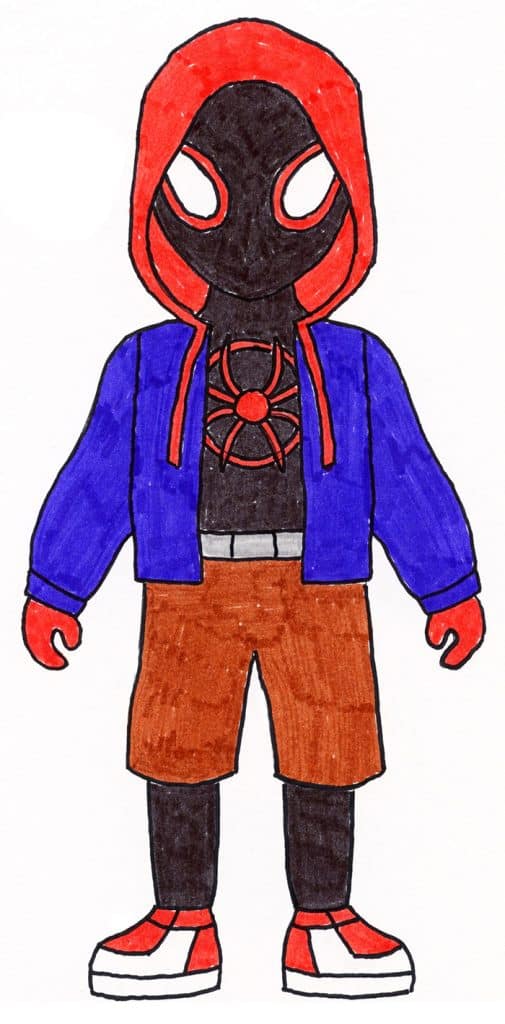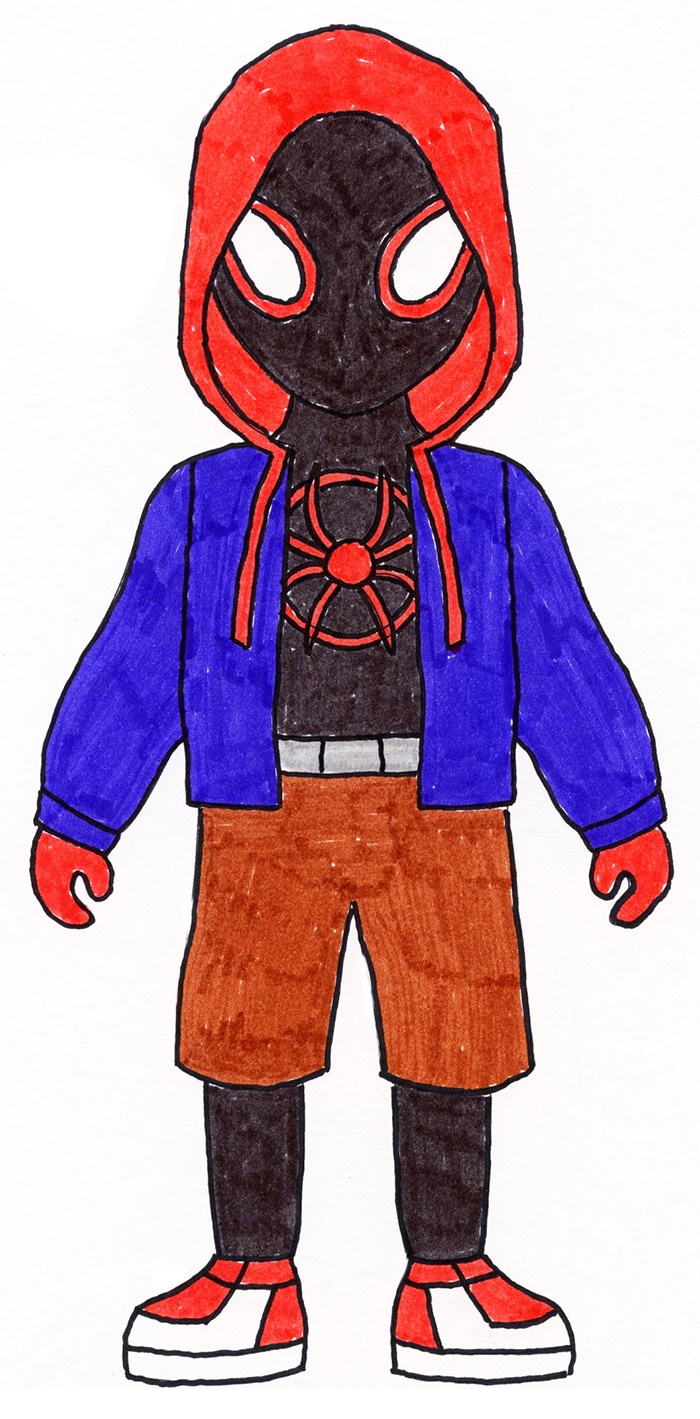 Miles Morales Tutorial Video
Now Marvel Comic book fans have some help if they want to learn how to draw Miles Morales, one of the new Spider-Man heroes. Many find the fact that he's just a kid, and not an angry cynic or unrelatable genius, part of his appeal. His Afro-Latino background is also a first in the comic book world. When it comes to drawing someone like this, especially a super hero, the trick is finding just the right amount of complexity. A very animated pose might look exciting, and be great for high school artists, but difficult for those that are just learning how to draw bodies. Likewise, a super detailed leotard with lots of spider web lines would also be amazing, but probably overwhelming for most. This step by step tutorial features some of the most recognized elements of what Miles wears, like the hoodie, leotard and shorts, but keeps the shapes all relatively simple. The red hood, with white eyes and large spider on his chest make it clear exactly who he is.
Join "The Daily Draw" below to get this free tutorial!
Miles Morales Coloring Page
Materials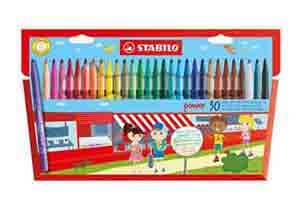 Drawing Paper. This is the good stuff you can buy in bulk for a good price.
Pencil. Don't waste your money on the cheapest brand. These make nice dark lines.
Stabilo Markers. I love this brand! They have amazing color selection and the perfect ends to color with. Not too fat, and not too thin, just right.
Note: All of the above are Amazon affiliate links.
Directions to Draw Miles Morales
Time needed: 45 minutes.
How to Make a Miles Morales Drawing
Draw an oval for the head.

Add a neck and the hood.

Erase the two lines and add the body of the jacket. Draw two outlined eye shapes.

Draw the two sleeves of the jacket.

Add two hands and the shorts.

Draw the legs and the tennis shoes.

Draw a large spider on his chest.

Add a double ring around the spider.

Trace the drawing with a marker and color.
More Fun Super heroes to Draw