Easy How to Draw a Turtle Tutorial and Turtle Coloring Page
Learn how to draw a turtle with step by step directions. The shell could be filled with all kinds of fun patterns.
Turtle Drawing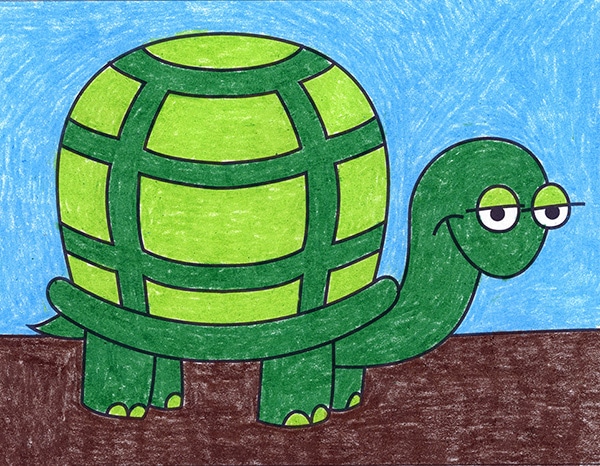 This turtle tutorial (try saying that real fast ten times!) is another fun one for young artists to try out. The shell and rim and legs are all made from the simplest of shapes, but when you put them together, and add kind of a droopy head, you end up with an adorable kind of cartoon version of a turtle.
The only dimension that students need to worry about are the layered legs and neck. The step by step instructions will help them draw that so no erasing is necessary.
Looking to encourage more creative thinking? Ask students to come up with their own shell pattern. Cartoon drawing just kind of lends itself in that direction.
Use Button below to Download a PDF Tutorial
Pin me to Your Pinterest Board!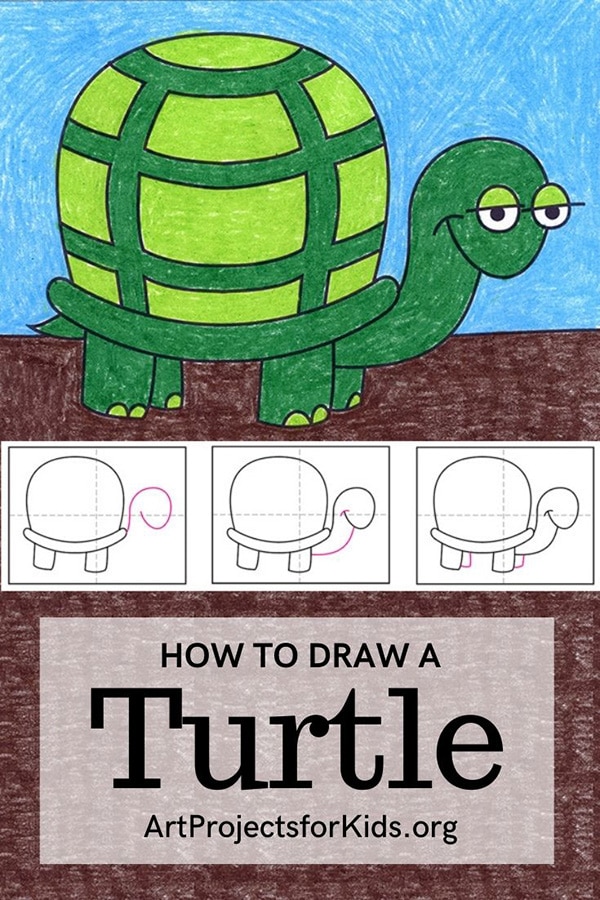 Turtle Coloring Page
How to Draw a Turtle Materials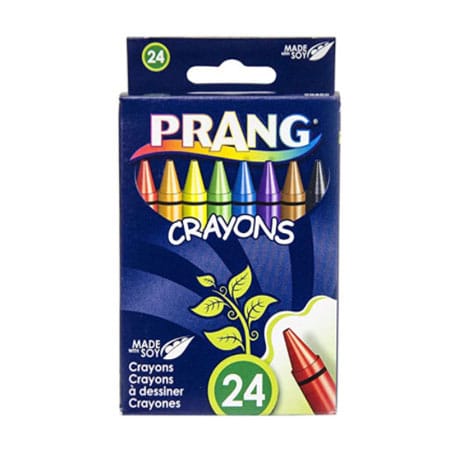 Step by Step Directions for How to Draw a Turtle
Time needed: 45 minutes.
How to Draw a Turtle
Draw an upside down U shape.

Draw the bottom edge of the shell.

Draw two legs.

Start the head.

Finish the neck.

Add two back legs.

Draw the eyes, hair and tail.

Finish with shell patterns and a horizon line.

Trace with a marker and color.