To learn how to draw a Red Panda, try this easy step by step tutorial. Don't get thrown by the Panda name, they actually look more like (and are the size of) a cat.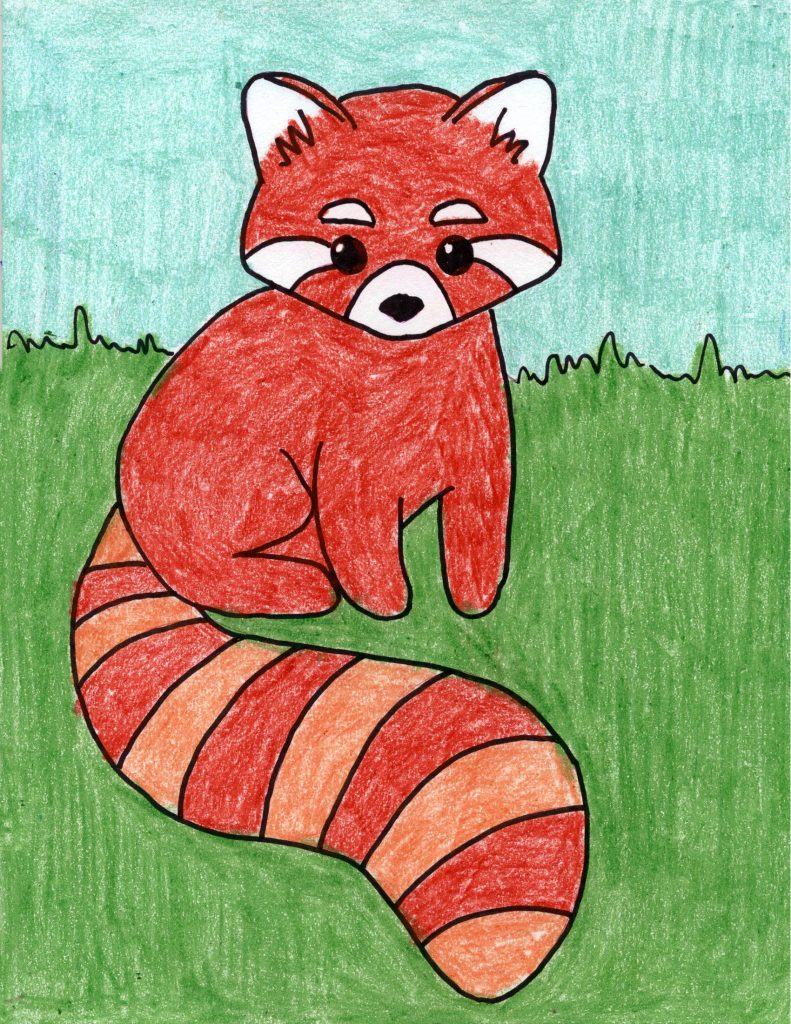 The Red Panda is a mammal that lives in trees in China and the Himalayas. For tech nerds, it is also known as the "Firefox" and is the logo of the web browser Mozilla Firefox.
Chinese red pandas are found north of the river in northern Myanmar, southeastern Tibet, and two southwestern provinces in China, while Himalayan red pandas are found south of the river in Nepal, India, Bhutan, and southern Tibet.
Red Pandas are endangered and efforts are needed to help to save them. One of the best way to save endangered animals is to spread awareness about them and teach our kids why these animals are important and why there is a need to save them from extinction.
This tutorial will show students how to draw a Red Panda and include their unique markings on their face, and the pretty pattern in their tail. That light stripe pattern is easy to do if you just change the coloring pressure with the same crayon. A dark orange crayon will make a very nice matching light orange color if you just color lightly with it.
Use the Button below to Download a PDF Tutorial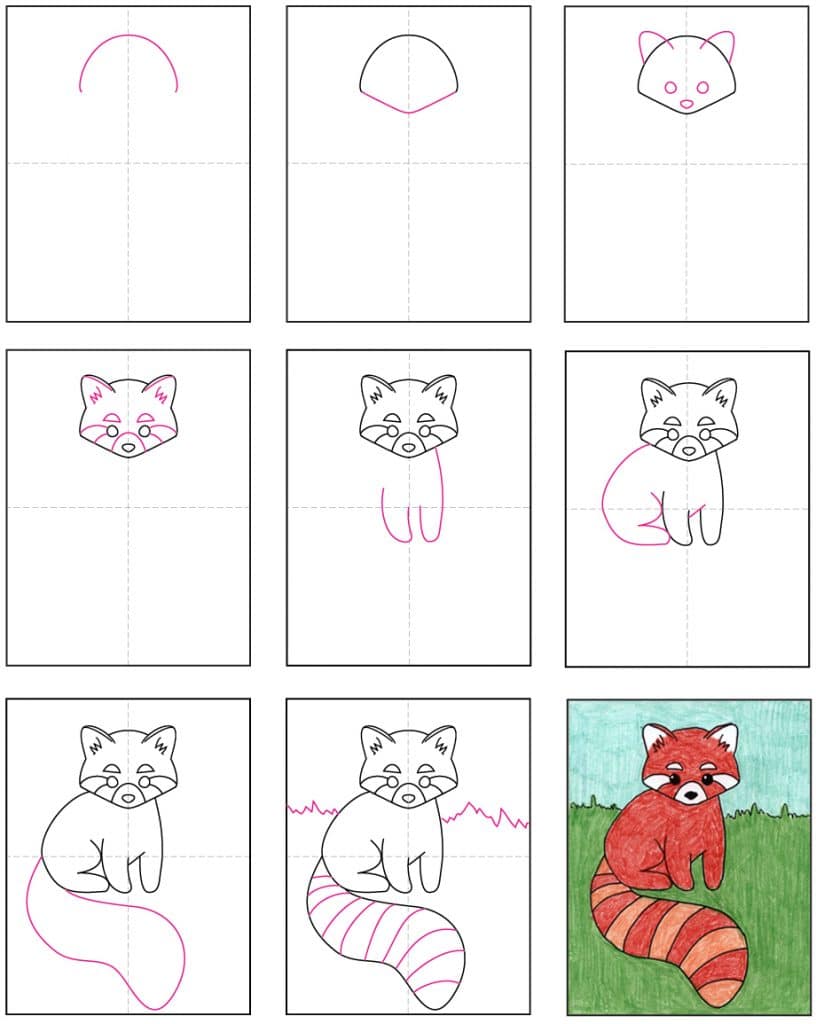 Materials for How to Draw a Red Panda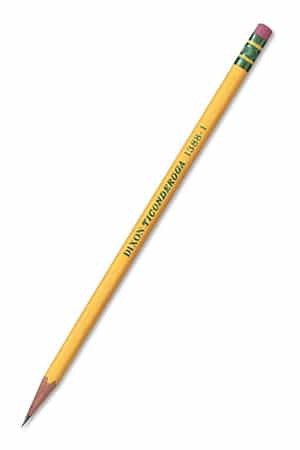 Pencil. The Ticonderoga brand are the most reliable, make nice dark lines when you need them, and are the easiest to erase. Buying the pre-sharpened ones will save busy teachers a lot of time.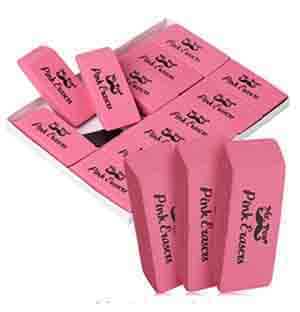 Eraser. Large ones you can hold in your hand do a much better job than just the pencil tip erasers, especially when erasing leftover pencil lines after tracing.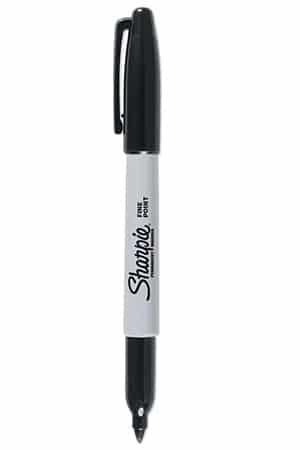 Black Sharpie Marker. These fine point permanent marker pens make nice black outlines, have a good tip for coloring, and never bleed when they get wet. Use them with good ventilation and add extra paper underneath to protect your tables.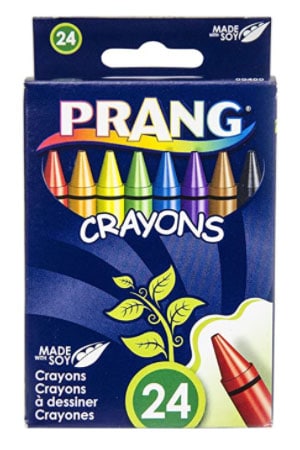 Prang Crayons. These are a bit softer than other crayons so they sometimes look like oil pastels. They also have a some nice brown shades that Crayola does not have unless you buy their larger boxes.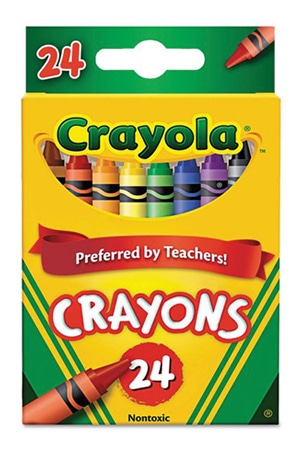 Crayola Crayons. The reliable brand that always works well. The 24 pack has some of my favorite golden orange and yellow colors that seem a bit richer and warmer than the ones Prang has.
Directions for How to Draw a Red Panda Step by Step
Time needed: 1 hour.
How to Draw a Red Panda
Make guidelines. Start the head.

Add the chin.

Add eyes, nose and ears.

Draw inside ear and face lines.

Draw the front legs.

Add the side view back leg.

Draw the large, fluffy tail.

Add stripes to tail, and grass horizon line.

Trace with a marker and color.