Here's how to draw a bird for kindergarten students. The shapes are very simple, but still very cute! Makes for a great Mother's Day card too.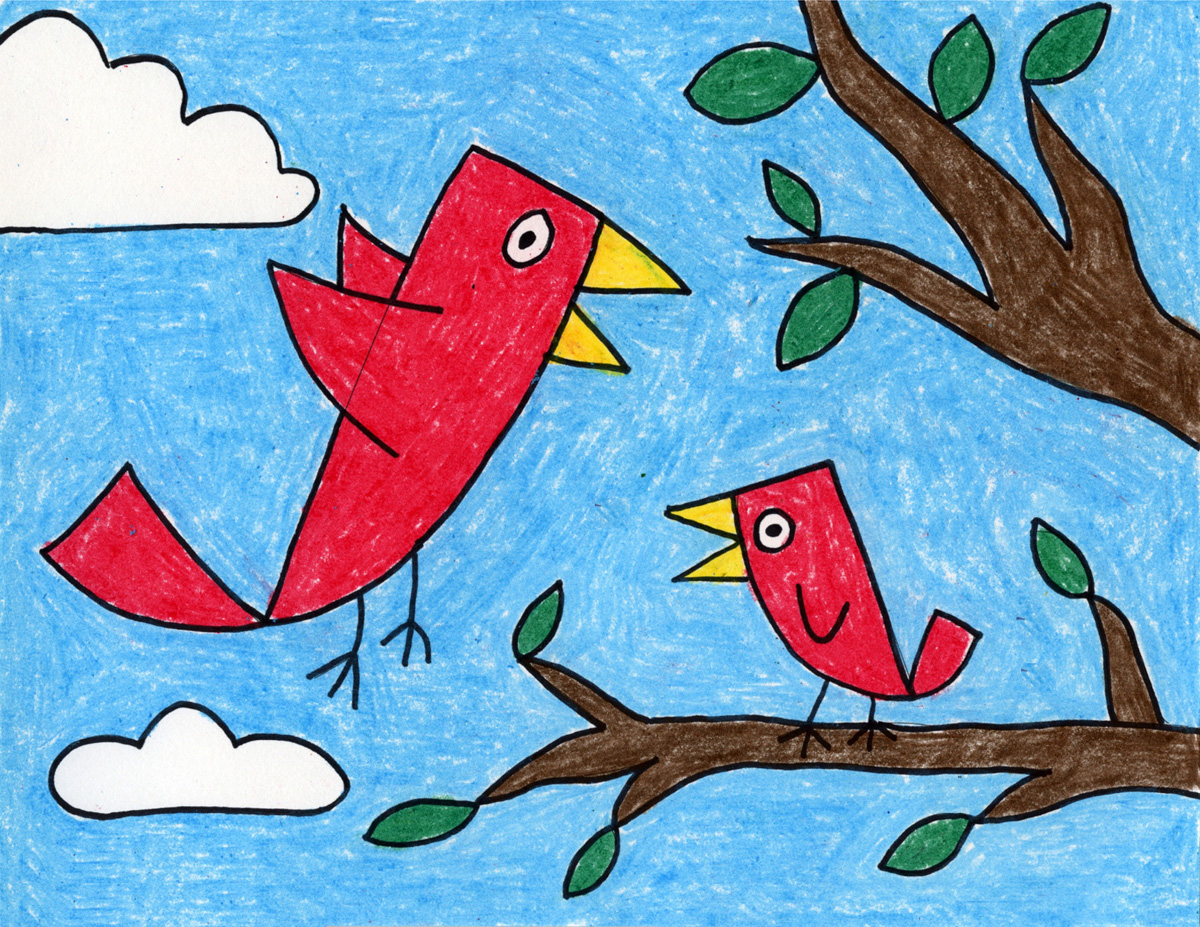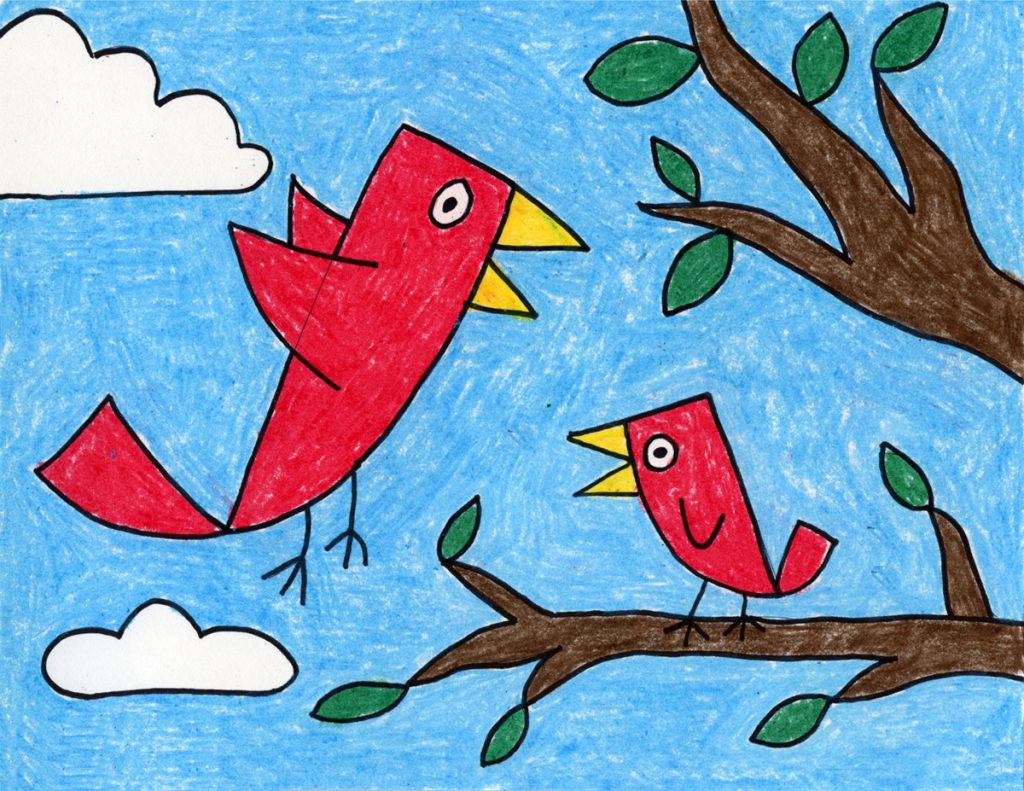 If you need a sweet drawing for a Mother's Day card, this one works great for even the youngest of students. It's flexible too as you can just add more baby birds to portray larger families.
MATERIALS
*The above product links are a referral. If you click through and take action, I'll be compensated a small amount, at no extra expense to you.
DIRECTIONS
Time needed: 1 hour.
How to Draw Easy Birds
Draw a branch.

Start the small baby bird.

Add the beak, eye, wing and tail.

Start the large bird.

Add the eye, beak and tail.

Finish the large bird with wings and feet.

Fill in top right with a branch.

Add clouds in the space left over.

Trace with a marker and color.