Learn how to draw a fish head, and turn it into a colorful watercolor resist painting with some metallic marker sparkle. Drawing big is always a good idea.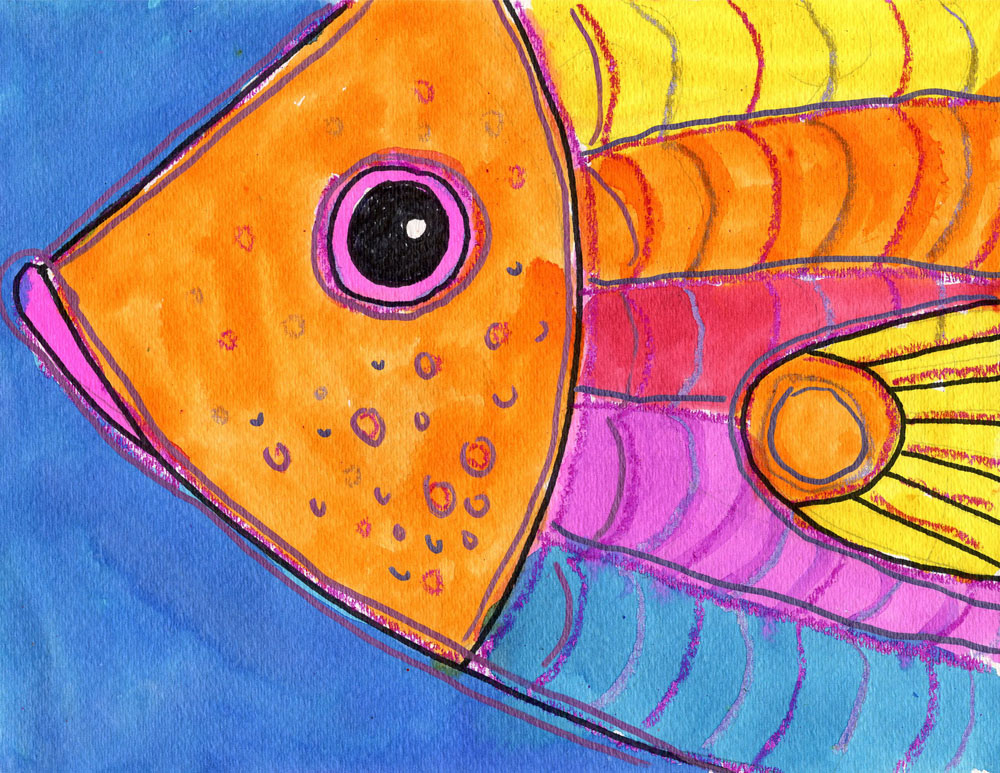 I created this easy fish painting tutorial to illustrate how dynamic art can be when it is up close and personal and fills your paper. The shapes are still simple and easy to draw, but the point of view is totally different.
It's also great subject matter for my favorite watercolor and metallic marker combination. Anyone who has admired real fish, know about the iridescent quality their scales can have, so adding shiny marker lines makes sense and is also just plain fun. Try it for yourself and I think you will agree.
MATERIALS
Watercolor paper
Liquid watercolor paint
Crayons
Metallic Markers
DIRECTIONS
Time needed: 1 hour.
How to draw a Fish Head
Draw the outline of the head.

Add the curve of the face.

Add a lip.

Draw a round eye.

Add a ring around the eye and a small circle inside.

Draw part of a gill.

Add four stripes on the body.

Draw gill details.

Trace with black marker, add crayon patterns, paint with watercolor. Add metallic marker lines.