Follow this step by step tutorial to learn how to draw the pyramids in their natural surroundings, hot sun, sand, shadows and all.
Pyramids Drawing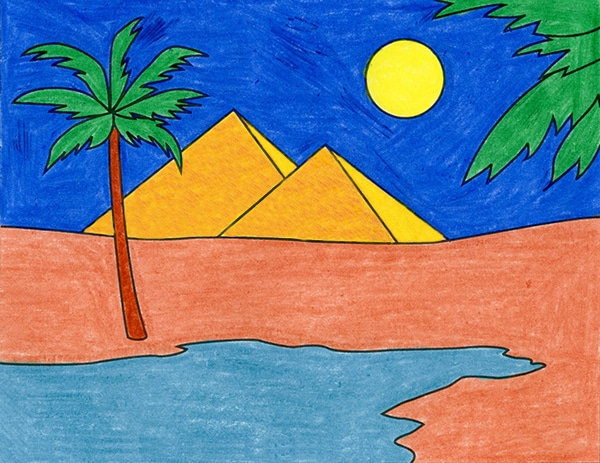 After drawing your pyramid in its natural setting, you could get out paint and mix some colors to get two shades of sand OR you could just layer two shades of crayons. It's all up to you and the lesson you want to share or have time for.
Either way, you'll end up with a lovely landscape that features these historic symbols of Egypt.
Use Button below to Download a PDF Tutorial
Pin me to your Pinterest Board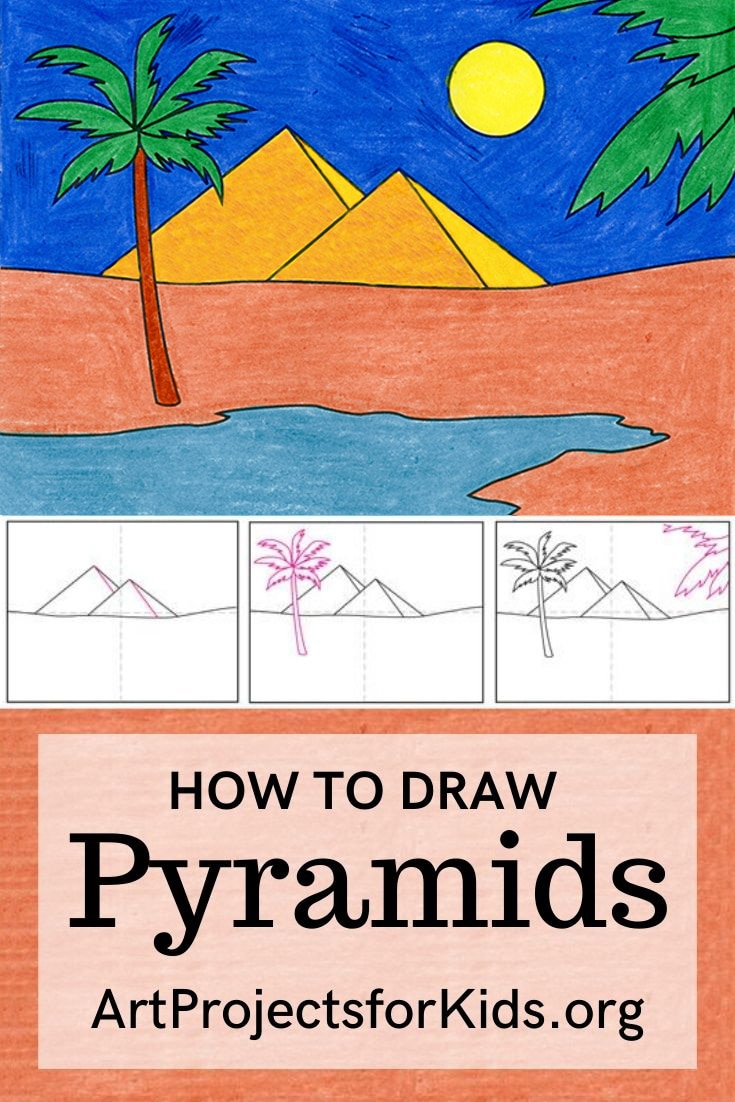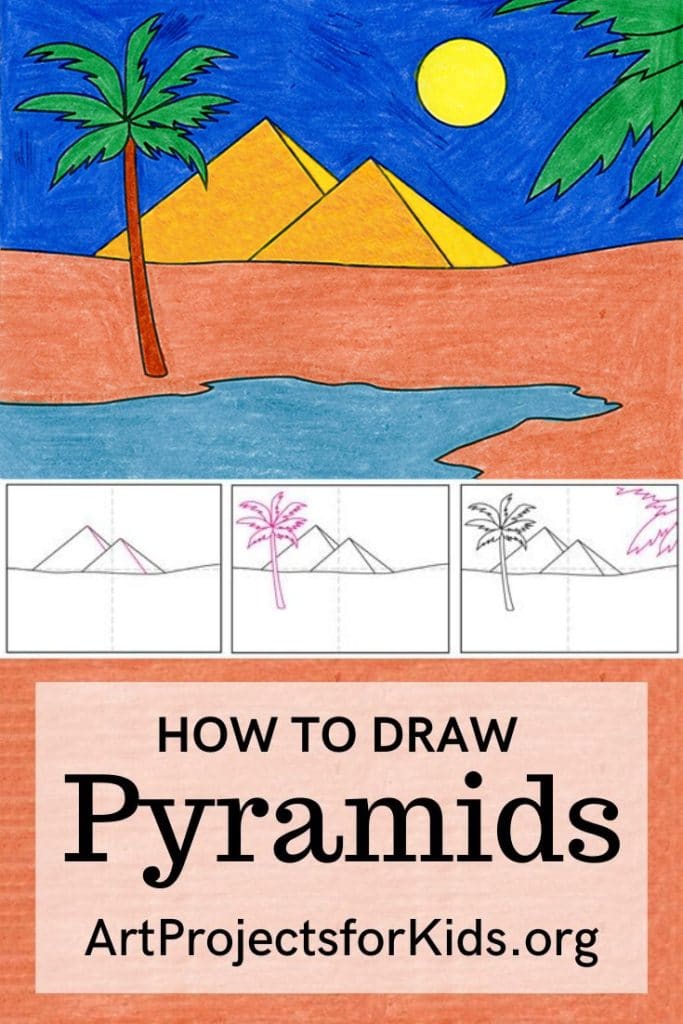 Pyramids Coloring Page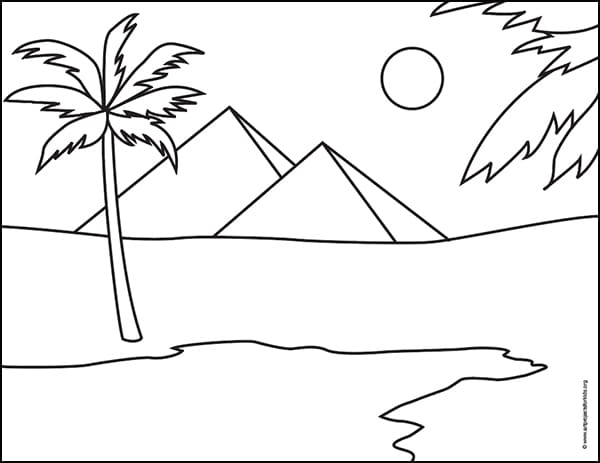 How to Draw the Pyramids Materials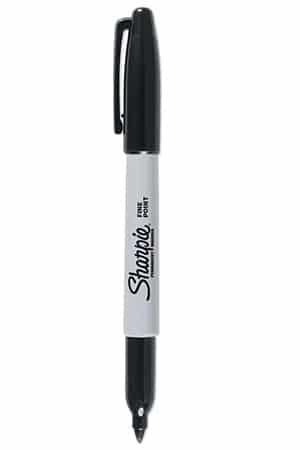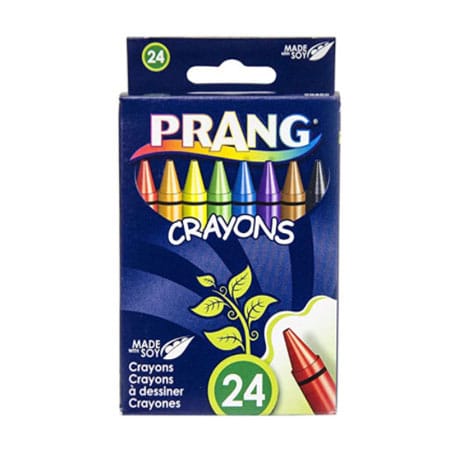 How to Draw the Pyramids Directions
Time needed: 45 minutes.
How to Draw the Pyramids
Draw a horizon line.

Add a small pyramid.

Draw the larger pyramid behind.

Add lines.

Draw a palm tree to one side.

Add large branches on the right.

Draw a pool of water in the foreground.

Add a large sun or moon in the sky.

Trace with marker and color.
More Egyptian Projects