Learn how to draw a mushroom that looks like the real thing. Those spore lines will do the trick every time.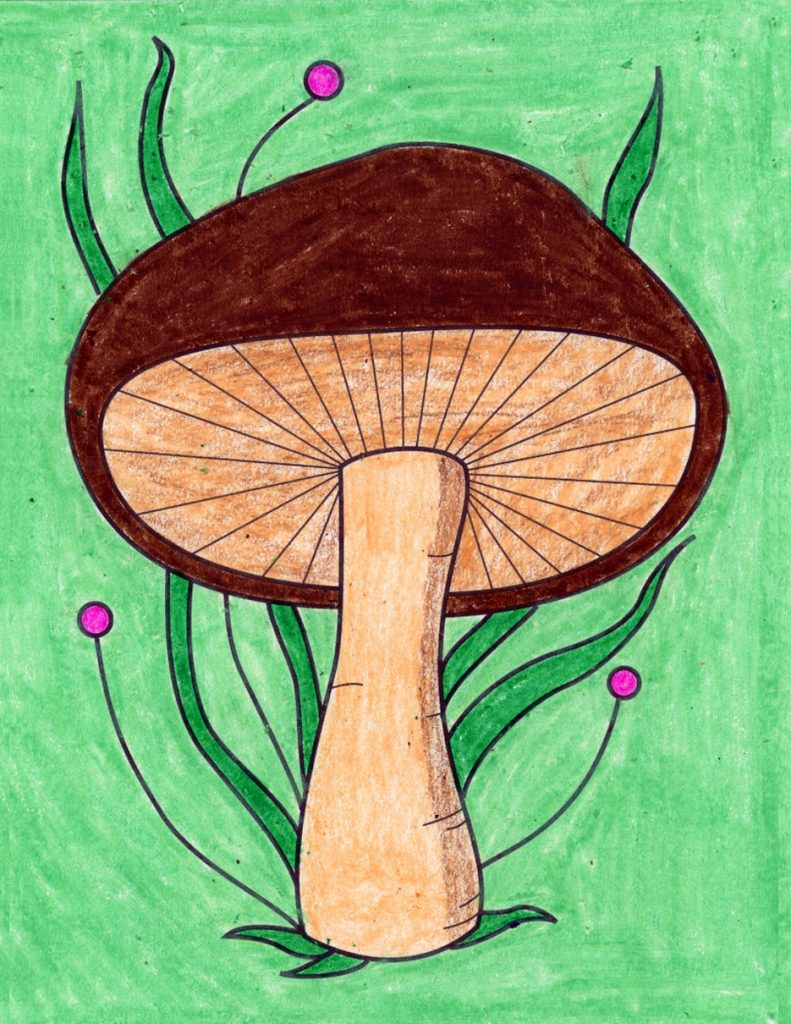 Mushrooms are similar to pumpkins in the way their lines just naturally create lots of dimension. The radial pumpkins lines are on the outside, and make a circle drawing look instantly like a ball. The radial lines on a mushroom however, are kind of on the inside. They too give instant dimension, and work best when they have as much precision as possible.
The lightness of the underside of the mushroom also makes it a great place for students to try drawing shadows. They just need to decide which direction their source of light is coming from, and then add a little extra brown on the opposite side.
MATERIALS
Drawing paper
Black marker
Crayons
DIRECTIONS
Time needed: 30 minutes.
How to Draw a Mushroom
Draw the stem.

Add an oval around the top.

Draw a dome shape.

Start the radiating lines.

Add more radiating lines.

Continue until space is filled.

Draw some stem details.

Add leaves in the background.

Trace with marker and color.
More Nature Projects