Easy How to Draw an Armadillo Tutorial and Armadillo Coloring Page
Here's how to draw an armadillo, a pretty realistic looking version, with an easy step-by-step tutorial.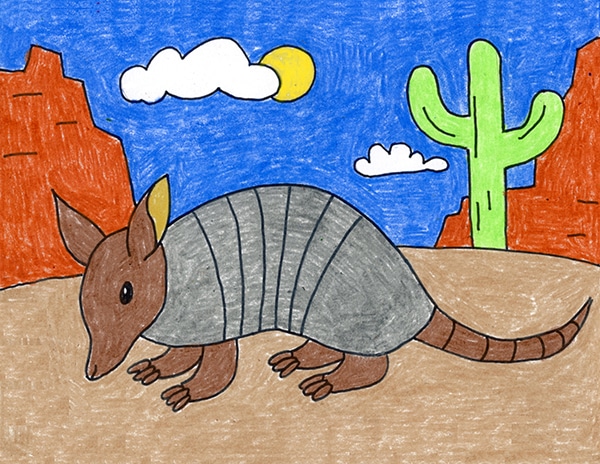 Students that want to learn how to draw an armadillo with a few more details might be ready for this tutorial. Their face has a pointy nose, their feet have claws, and their tail is long and segmented too.
This version might also help them imagine just how the armadillo rolls up into a ball when they perceive danger. All those curvy bendable shapes probably fit together like pieces of a puzzle.
Use the Button below to Download a PDF Tutorial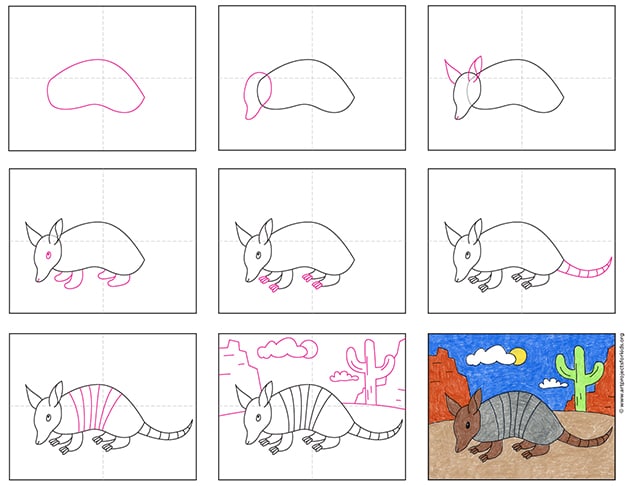 Save me to your Pinterest Board!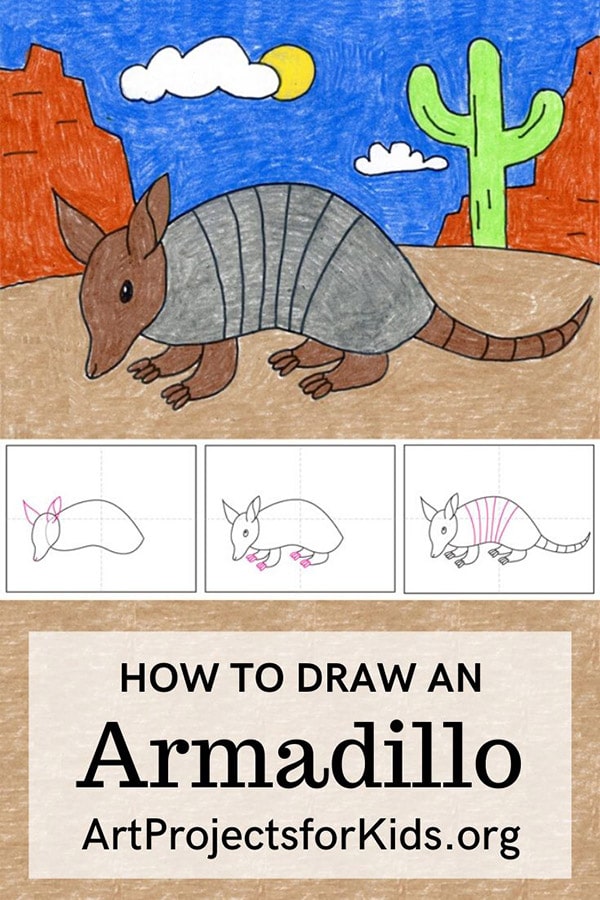 Armadillo Coloring Page
Materials
Drawing Paper. This is the good stuff you can buy in bulk for a good price.
Pencils. I like how this brand always makes nice dark lines.
Black Marker. A permanent marker will give you a dark black color.
Note: All of the above are Amazon affiliate links.
Step by Step Directions
Time needed: 45 minutes.
How to Draw an Armadillo
Draw the shell.

Add a pointy head that overlaps the shell.

Erase the lines inside the head. Add ears.

Erase the lines shown. Add eye, mouth and legs.

Draw nails on the feet.

Add a tail with lines.

Draw lines for section of the tail.

Add a horizon line and background.

Trace with a marker and color.
Another Armadillo Drawing Project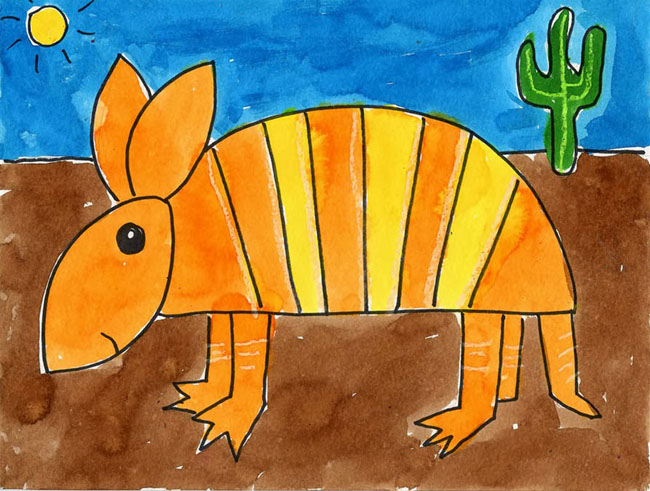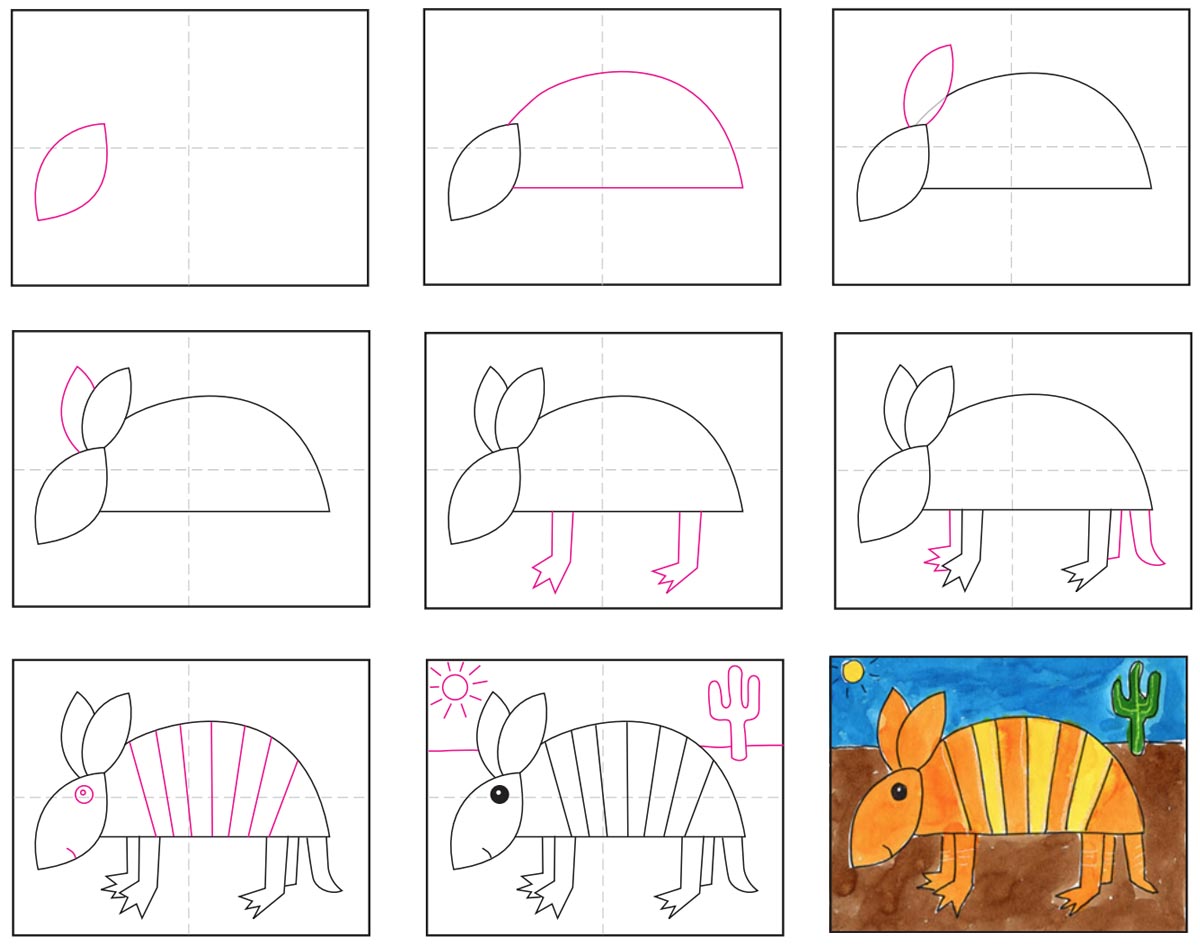 Materials
Watercolor paper
Sharpie marker, fine point
Liquid watercolor paint
Crayons
More Animal Drawing Projects