Easy How to Draw a Llama and Llama Coloring Page
Below you'll find an easy step-by-step tutorial for how to draw a Llama and a Llama Coloring Page. It's fun to add a blanket on their back for some extra color.
Llama Drawing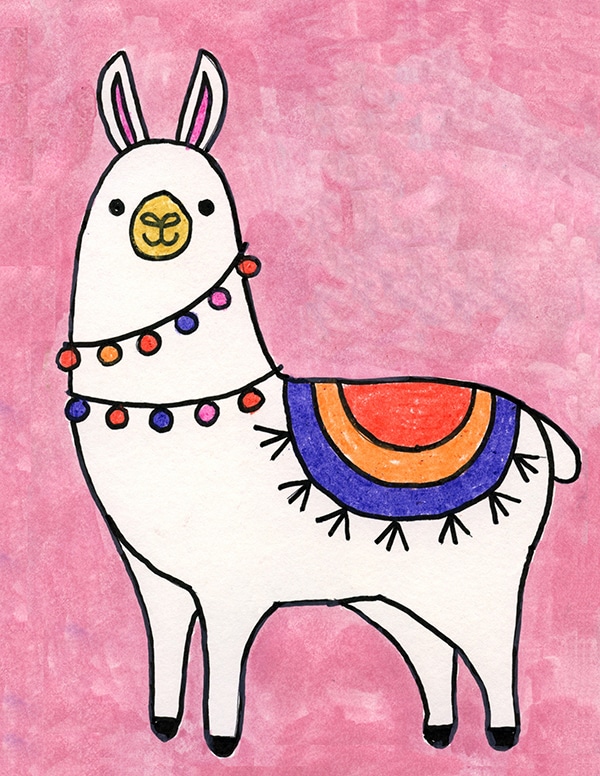 This tutorial will show students how to draw a llama with its long neck, furry body and thin legs. A fun blanket can add some extra color, and show how closely they live next to humans these days.
Llamas are one of the world's first domesticated mammals, meaning they no longer live in the wild. They are native to countries in South American where they have for centuries served as pack animals.
A llama body is covered with wool that comes in different colors and different designs. A llama's coat could be solid or spotted and can range in color from white to brown or black.
Teachers that love to start a drawing project with a book have a wealth to choose from with the "Llama, Llama" series. To hear "Llama, Llama Red Pajama" read by a rapper, click HERE. It's precious and guaranteed to bring a smile to your face!
An Fun Idea for a Llama Valentine Card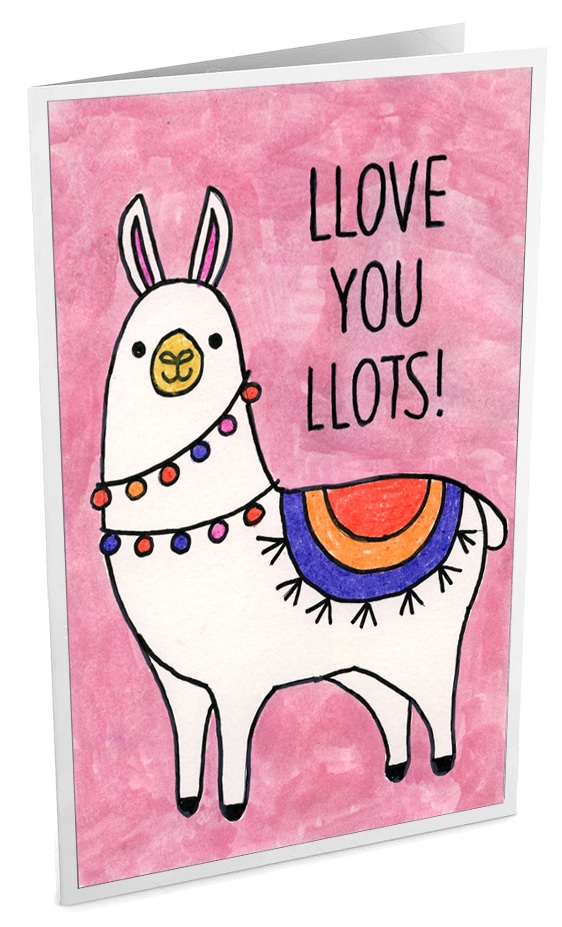 Getting Started with Drawing Guides
The best way to get students off to a good start to any drawing lesson is to show them how to use guides as a reference point.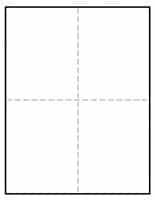 You may have noticed that all of the tutorials on this site have a dashed line running through the center of each step, both in the horizontal and vertical direction. If students make their own centered lines on their own paper, before drawing, they will have an easy reference to follow.
For instance, as seen in Step 1 below, the upside down U needs to be sitting on the horizontal line, and fill up most of that box. It's important to sketch that shape big enough and high enough on the sheet of paper so that there's room for the head and tail underneath. When beginners get their drawing off to a good start, there's a better chance of them feeling successful by the time they are done.
So does that mean students need to get out a ruler to draw a big fat line down the center of their paper before they start? Goodness no, please don't! That will most likely be hard to erase and distract from any finished art. No, simply fold the sheet of paper in half both ways, make a crease, and unfold. The beauty is that by the time the drawing is done and colored in, the creases will disappear.
And now, on to the Llama drawing project.
Save Me to your Pinterest board!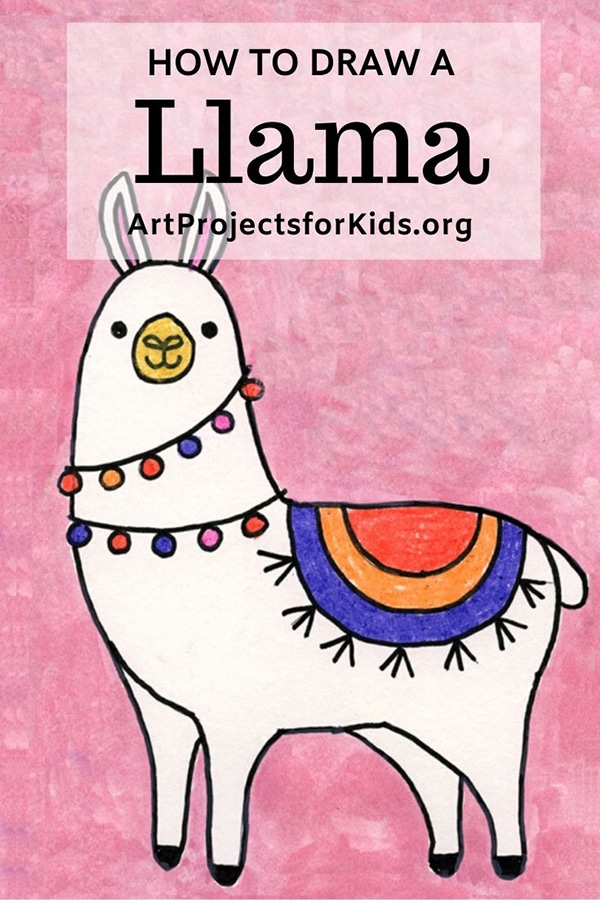 Use Button below to download a PDF Tutorial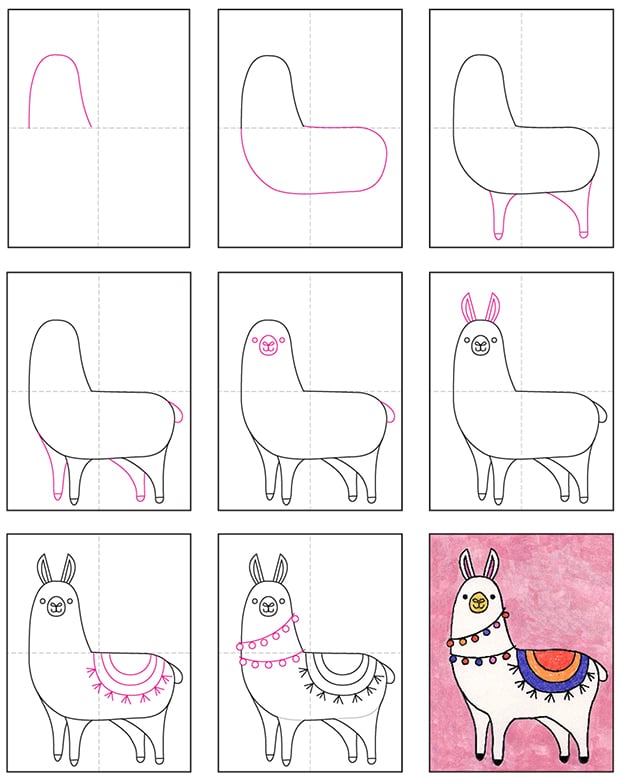 Llama Coloring Page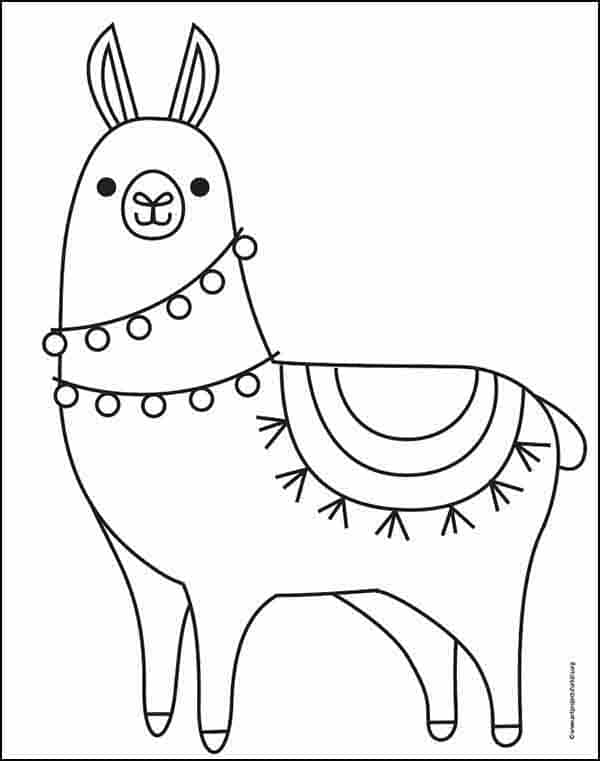 Llama Materials
Drawing Paper. This is the good stuff you can buy in bulk for a good price.
Pencils. I like how this brand always makes nice dark lines.
Black Marker. A permanent marker will give you a dark black color.
Note: All of the above are Amazon affiliate links.
How to Draw a Llama Directions
Time needed: 45 minutes.
How to Draw a Llama in 9 Easy Steps
Draw an upside down U for the top of the head.

Continue the body shape down and to the right.

Draw a simple front leg and back leg.

Add two more legs and a tail.

Draw the face.

Add two ears on top of the head.

Draw a blanket with some simple tassels.

For the final step, add decorations around the neck.

Trace with a pen and color with crayons or color pencils.
Student Gallery of Llamas from Mississippi
More Free Drawing Tutorials You Might Like