Learn how to draw a Palm Tree and its famous notched leaves. This tutorial shows how to draw them from several points of view.
Palm trees are shaped like no other, which is probably why they are so often used to symbolize everything connected to beach life. All you need to see is just their outline and a breezy ocean comes to mind.
This tutorial will help students draw a palm tree, and make those signature leaves look as real as possible. The easiest way to draw all those notches is to start with the overall shape first, and then add the cut outs second. A little careful erasing afterwards and voila, a tree with lots of beautiful palm leaves.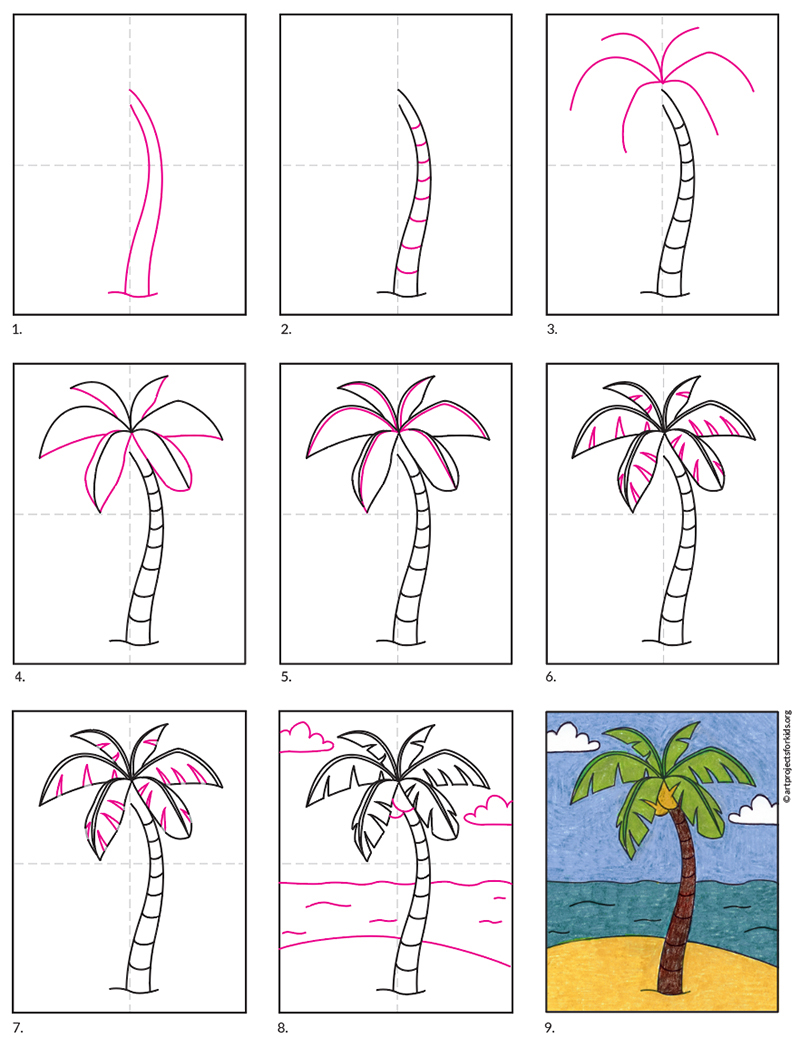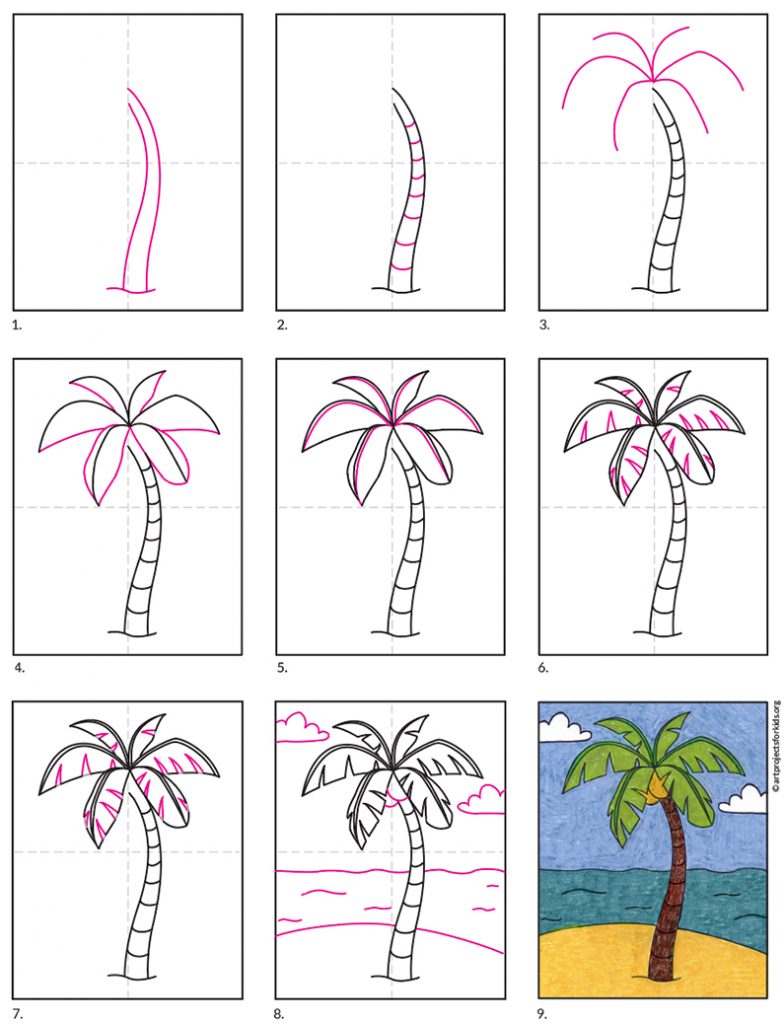 MATERIALS
Drawing paper
Black Sharpie marker
Crayons
DIRECTIONS
Time needed: 45 minutes.
How to Draw a Palm Tree
Draw a curved tree trunk.

Add the section lines.

Plan the leaves with 6 curved lines.

Draw the sides of each leaf as shown.

Add a line to thicken the spines.

Draw the V shapes in the leaves.

Erase the openings of the V shapes.

Draw the coconuts, ocean and clouds.

Trace with a marker and color.
More Fun Tree Drawing Projects