Learn how to draw King Tut, the "Boy King of Ancient Egypt". His bold and colorful mask offers lots of valuable drawing practice.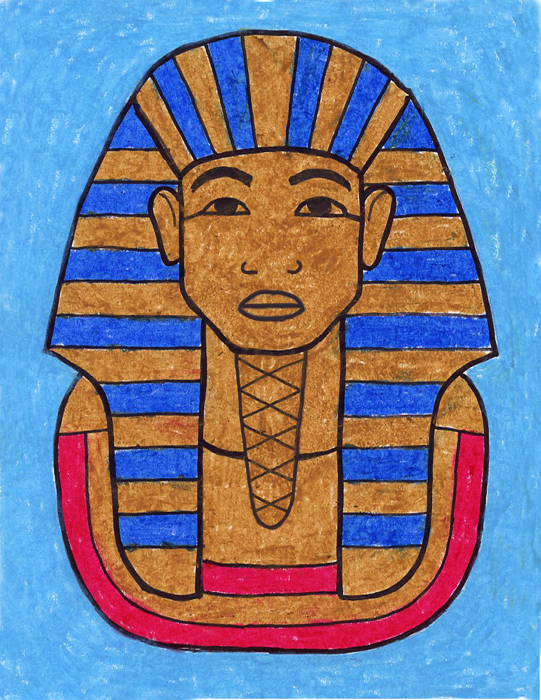 About King Tut
King Tut – short for King Tutankhamun, was a pharaoh during Ancient Egypt's New Kingdom. He's mostly known for his famous tomb and the supposed curse that followed those who opened it. As a pharaoh though, his reign was not that remarkable, and it lasted less than a decade.
Tutankhamun died when he was only 18, and his golden coffin was buried in a tomb in the Valley Of The Kings, surrounded by 5,000 priceless treasures.
Why Draw King Tut?
Students can get some good practice drawing faces, when they draw King Tut's mask. The features are bold and simple, without a lot of detail like eyelashes, etc. Only s few clean lines are needed to show his handsome eyes, nose and mouth.
King Tut's headwear is also a great example of not one but two types of symmetry. The top has stripes radiating out from his face (radial symmetry) and the sides have matching stripes (mirror symmetry). Students that want to have a very balanced drawing of King Tut will need to draw their stripes carefully. It may take extra time, but the finished eye-pleasing symmetrical look is well worth it!
Preview of the Step by Step King Tut Tutorial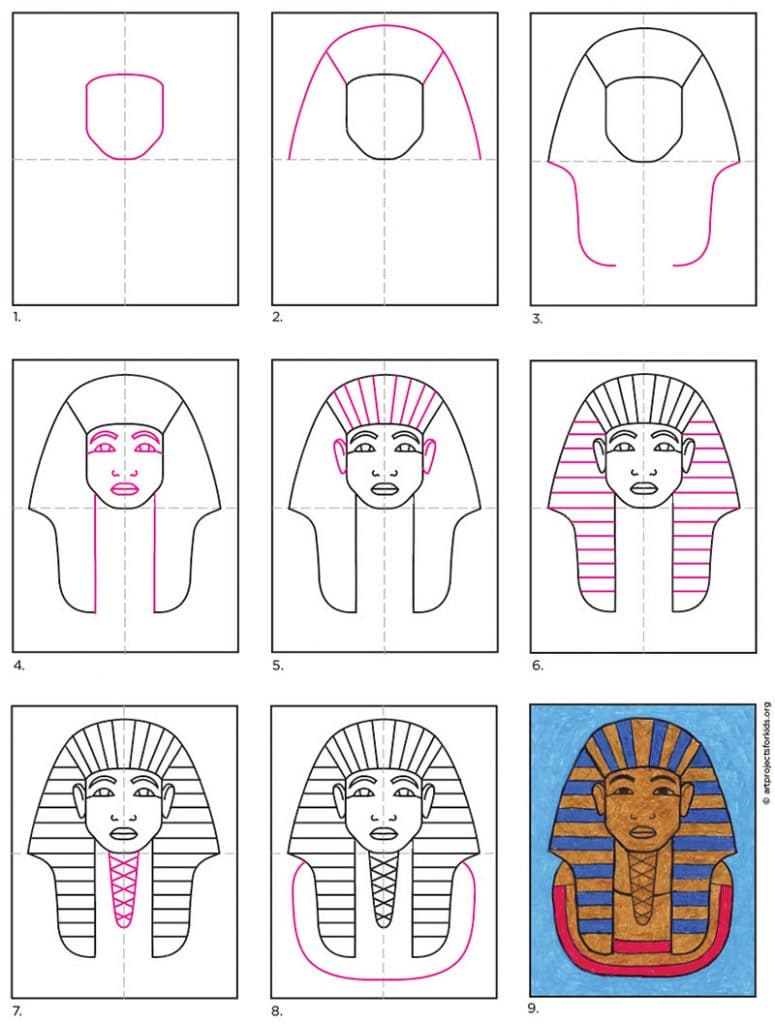 King Tut Coloring Page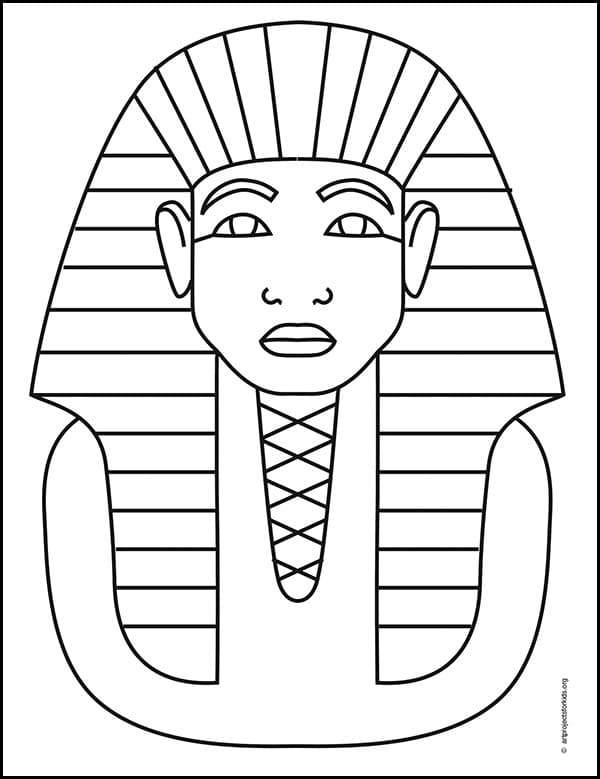 MATERIALS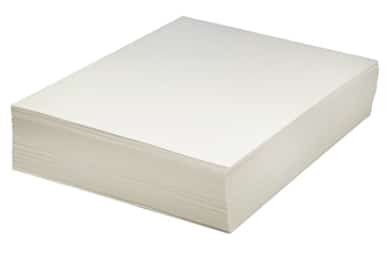 Note: This post contains affiliate links. If you click and take action, I will be compensated a small amount, but at no expense to you.
Drawing Paper. Don't substitute it with copy paper or construction paper. The surface will get fuzzy, erasing might cause holes, and the colors will generally not look as bright.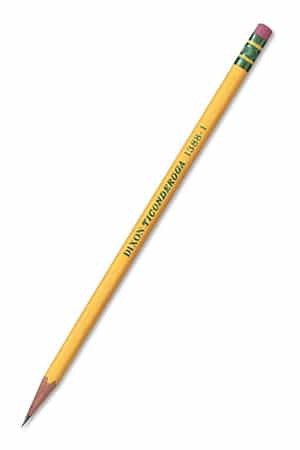 Pencil. The Ticonderoga brand are the most reliable, make nice dark lines when you need them, and are the easiest to erase. Buying the pre-sharpened ones will save busy teachers a lot of time.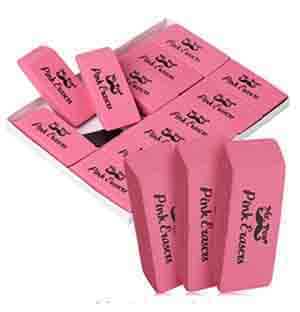 Eraser. Large ones you can hold in your hand do a much better job than just the pencil tip erasers, especially when erasing leftover pencil lines after tracing.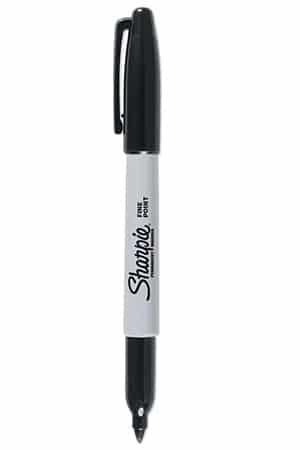 Black Sharpie Marker. These fine point permanent markers make nice black lines, have a good tip for coloring, and never bleed when they get wet. Use them in areas with good ventilation and add extra paper underneath for table protection.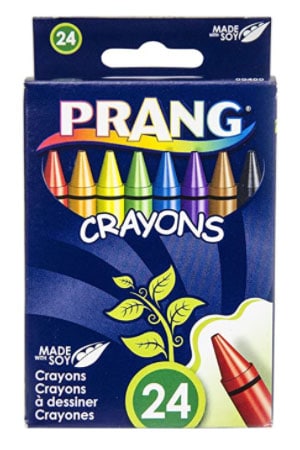 Prang Crayons. These are a bit softer than other crayons so they sometimes look like oil pastels. They also have a some nice brown shades that Crayola does not have in the smaller boxes.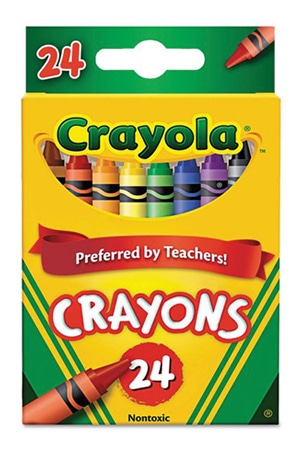 Crayola Crayons. The reliable brand that always works well. The 24 pack has some of my favorite golden orange and yellow colors, and seem a bit richer than ones Prang has.
DIRECTIONS
Time needed: 1 hour.
How to Draw King Tut
Make guidelines. Draw the head.

Begin the headdress.

Draw symmetrical bottom curves.

Finish with straight lines. Draw the features.

Add ears and lines on the top headdress.

Add matching horizontal lines.

Draw beard and fill with Xs.

Draw the collar to finish.

Trace with black marker and color.
More Egyptian Projects