Learn how to draw King Tut, and then paint him with the blue and gold and sparkle that he once had, thanks to a little metallic tempera paint.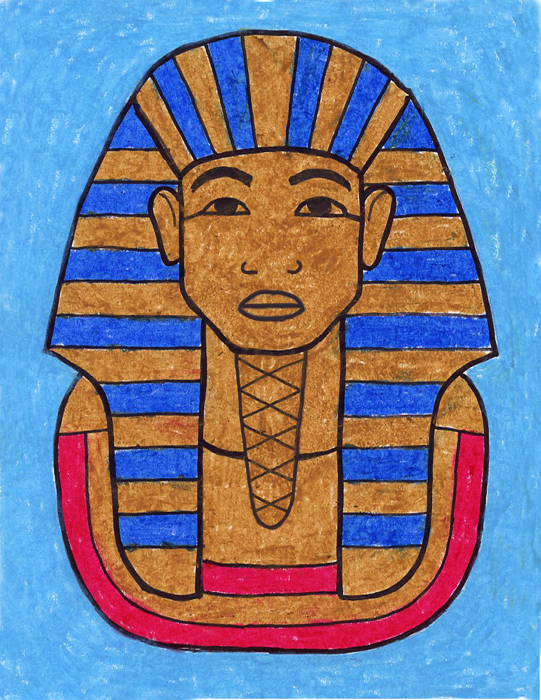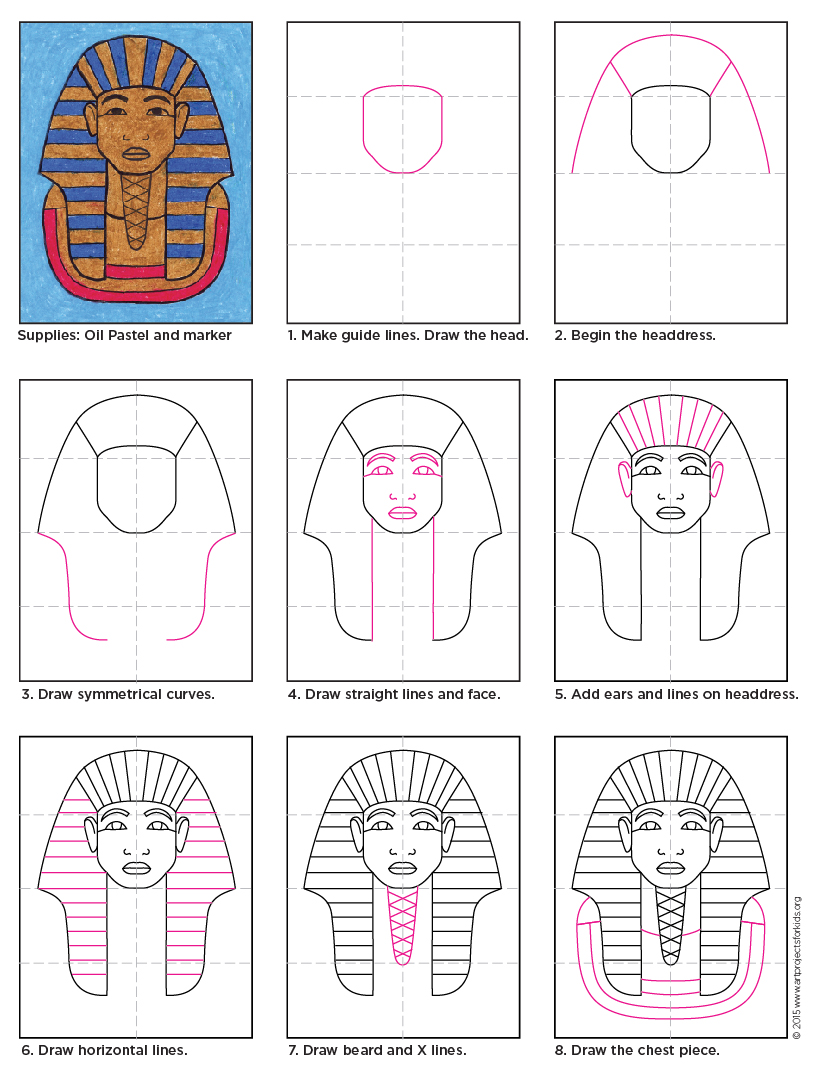 This tutorial is great for a history lesson, but King Tut is also just plain fun image to paint. The gold tempera is pretty inexpensive and adds a little bling that students all seem to love.
This is also a great project for practicing symmetrical drawing. To make those color stripes on the headwear work, the same number of stripes need to line up from the left to the right. A little extra care needs to be taken when drawing them.
LIKE THIS PROJECT?
You can learn how to draw Egyptian art with the help of some detailed step-by-step tutorials in my "EGYPTIAN DRAWINGS" ebook.
This new ebook covers many Egyptian topics and includes a finished color sample, full size line drawing, step-by-step tutorial, and a grid paper template. Just click on the book or title to learn more.
MATERIALS
*The above product links are Amazon referrals. If you click through and take action, I'll be compensated a small amount, at no extra expense to you.
DIRECTIONS
PREP: Print or draw guide lines on drawing paper.
Students follow the tutorial to draw King Tut.
The drawing is traced with a black marker.
The drawing is painted with gold and blue tempera paint.