Learn how to draw King Tut, the "Boy King of Ancient Egypt". He's a study in drawing classically shaped features.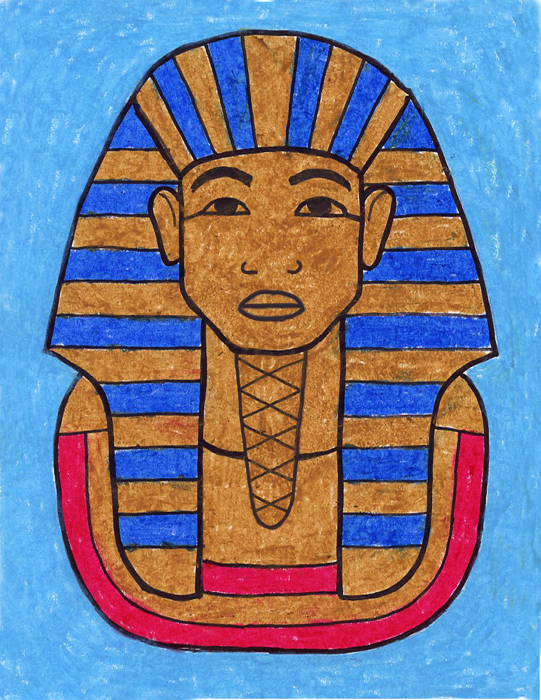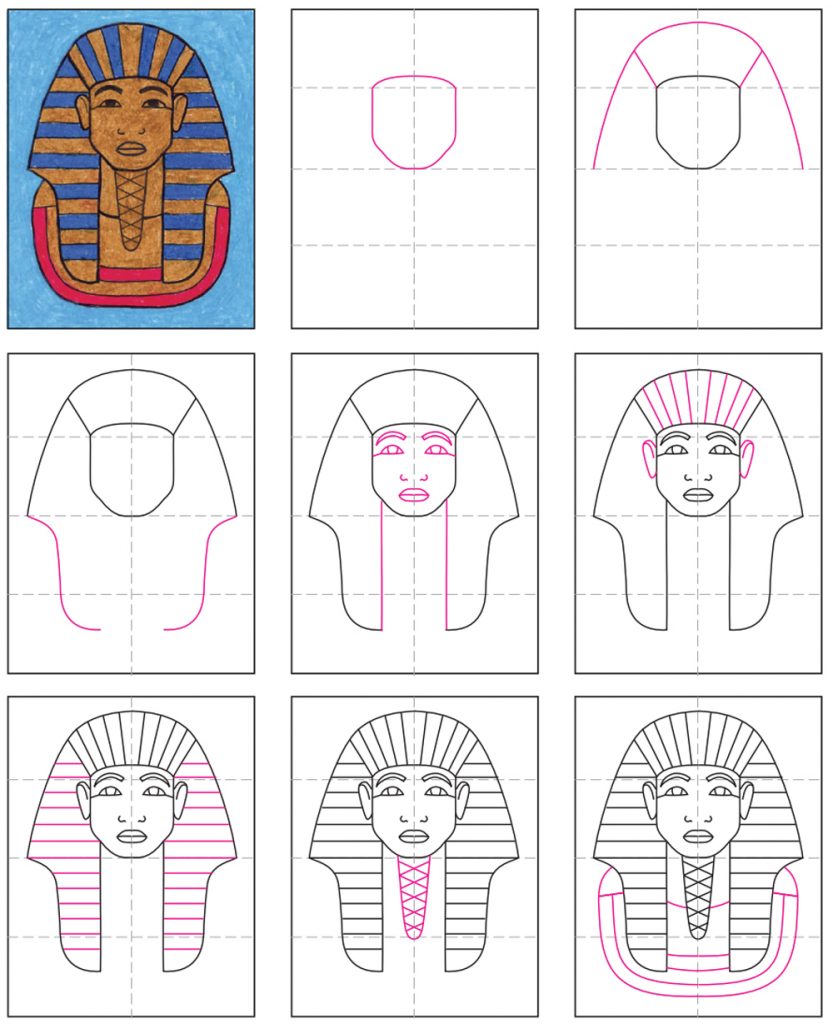 This tutorial is great for a history lesson, but King Tut is also just plain fun image to paint. The gold tempera is pretty inexpensive and adds a little bling that students all seem to love.
This is also a great project for practicing symmetrical drawing. To make those color stripes on the headwear work, the same number of stripes need to line up from the left to the right. A little extra care needs to be taken when drawing them.
LIKE THIS PROJECT?
You can learn how to draw Egyptian art with the help of some detailed step-by-step tutorials in my "EGYPTIAN DRAWINGS" ebook.
This new ebook covers many Egyptian topics and includes a finished color sample, full size line drawing, step-by-step tutorial, and a grid paper template. Just click on the book or title to learn more.
MATERIALS
DIRECTIONS
Time needed: 1 hour.
How to Draw King Tut
Make guidelines. Draw the head.

Begin the headdress.

Draw symmetrical bottom curves.

Finish with straight lines. Draw the features.

Add ears and lines on the top headdress.

Add matching horizontal lines.

Draw beard and fill with Xs.

Draw the collar to finish.

Trace with black marker and color.