Learn how to draw a Police Car with this easy step by step tutorial. It has a basic car shape, but needs the separate colors and siren to finish the look.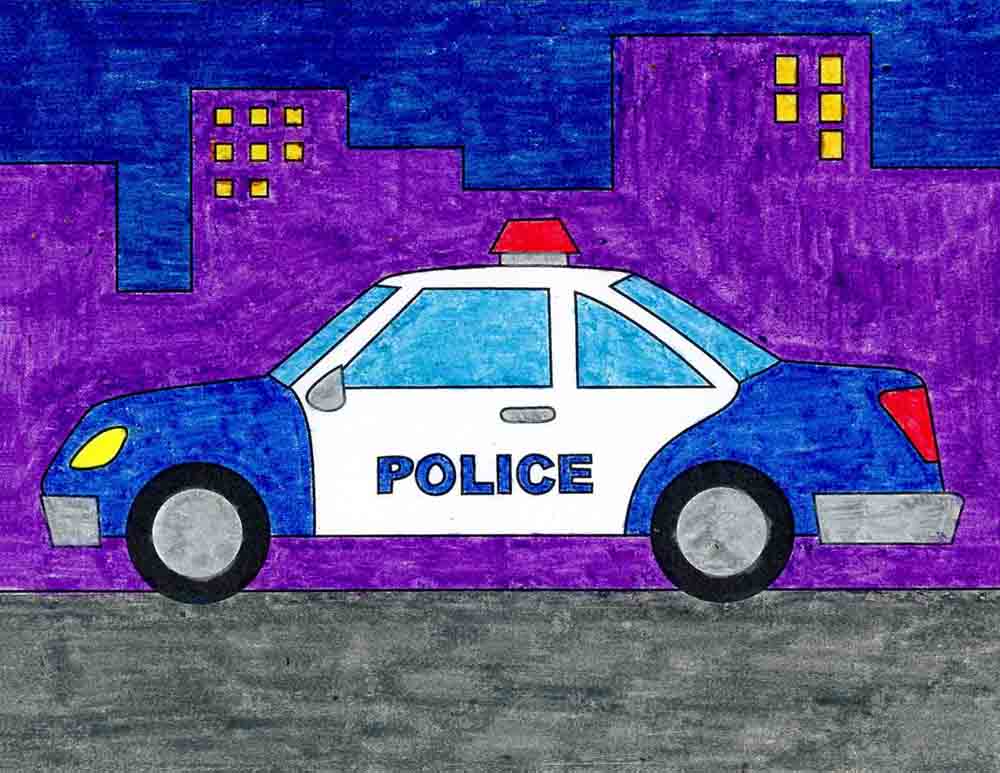 When your students need to draw a police car, here's a little help in getting some of those details in place, so it most definitely looks different than just your average car.
Every city seems to have their own variations these days, but the white section in the middle and the large block POLICE letters seem too pretty much always be a constant, along with the flashing light on top. This tutorial shows how to get the car shape in place first, and then add those important details at the end.
MATERIALS
Drawing paper
Black marker
Crayons
DIRECTIONS
Time needed: 35 minutes.
How to Draw a Police Car
Start the bottom shape of the car.

Add the top.

Draw two wheels and inside hubcaps.

Draw the ground line, erase the lines in the wheels.

Add the windows.

Draw the bumper and details.

Add the POLICE letters.

Add a background.

Trace with marker and color.