Learn how to draw a Rocket with this easy step by step tutorial. The simple shapes keep it easy for even the younger artists.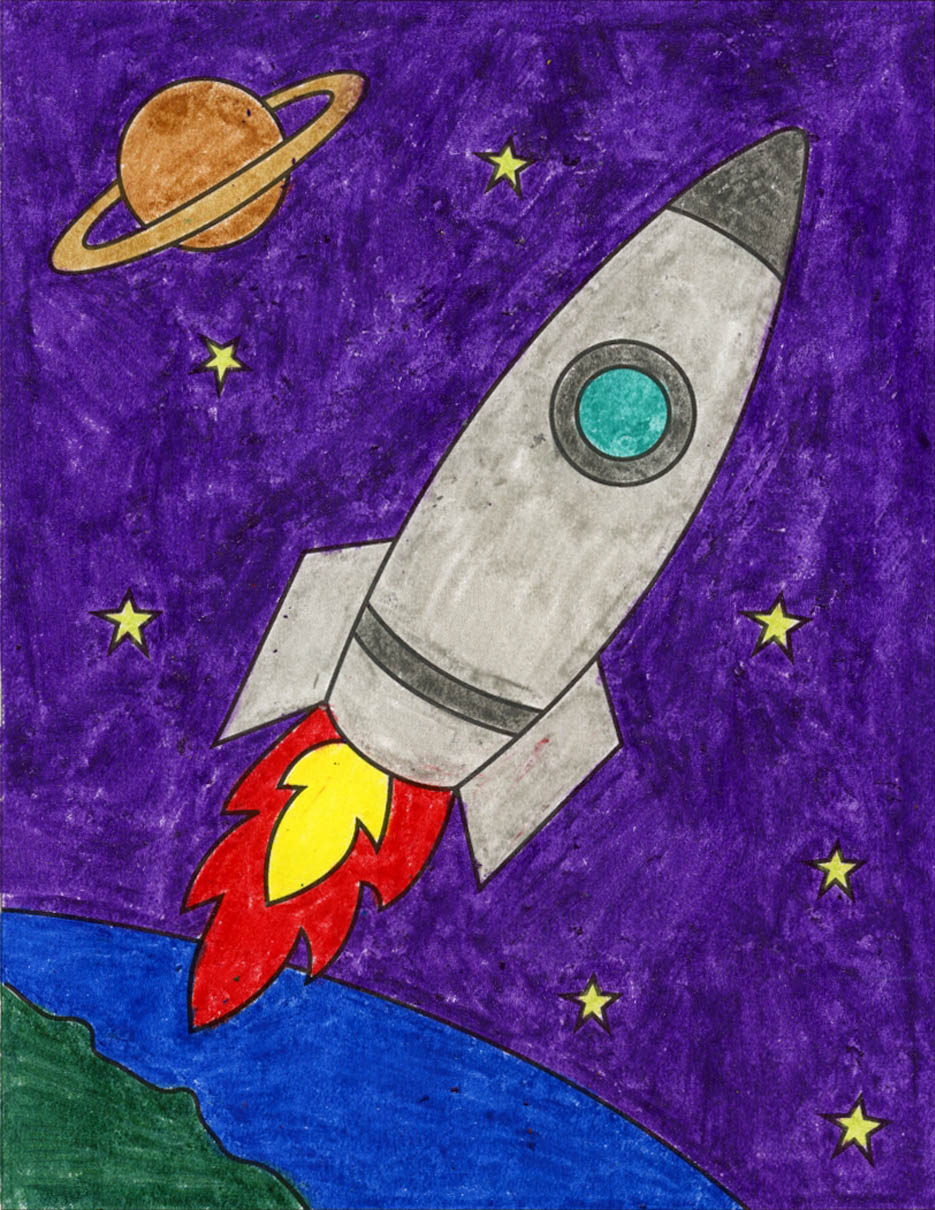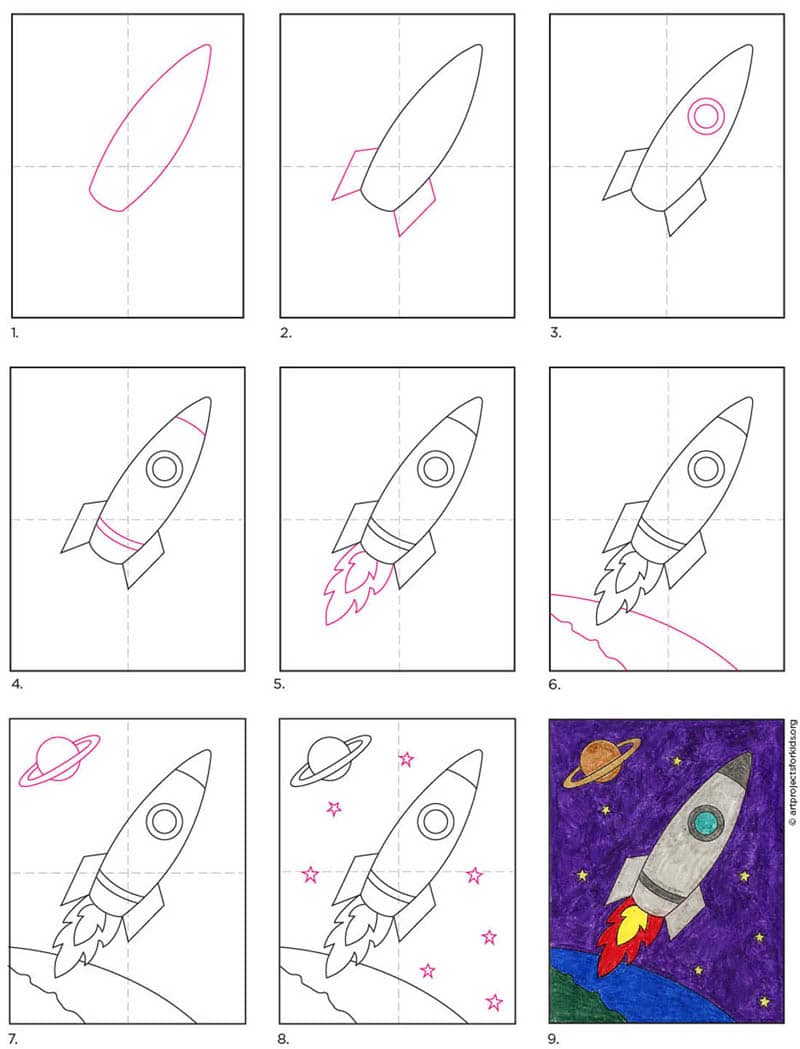 Keeping this rocket with a more old-fashioned look makes it a bit easier for say kinder and first graders. Just mastering that curved body at an angle is tricky for some. If it helps, encourage students to rotate their paper a bit so they can draw their rocket straight going up and down.
Older students that are ready for an extra challenge may like to try shading the background from black to purple or blue. Sometimes even ordinary supplies, like crayons, can produce some pretty extraordinary results, when extra effort is given.
Whatever they choose to draw though, this is one drawing that neat coloring serves best. The darker they make the sky, the more the rocket stands out.
MATERIALS
Drawing paper
Black marker
Crayons
DIRECTIONS
Time needed: 45 minutes.
How to Draw a Rocket
Daw the main frame shape.

Add two fins on the side.

Draw a round window.

Add curved line details.

Make flame shapes out of the end.

Add the curve lines of the earth.

Draw a distant planet and ring.

Fill in the sky with stars.

Trace with marker and color.